Lorna Simpson's New Hong Kong Show Explores Life Under Trump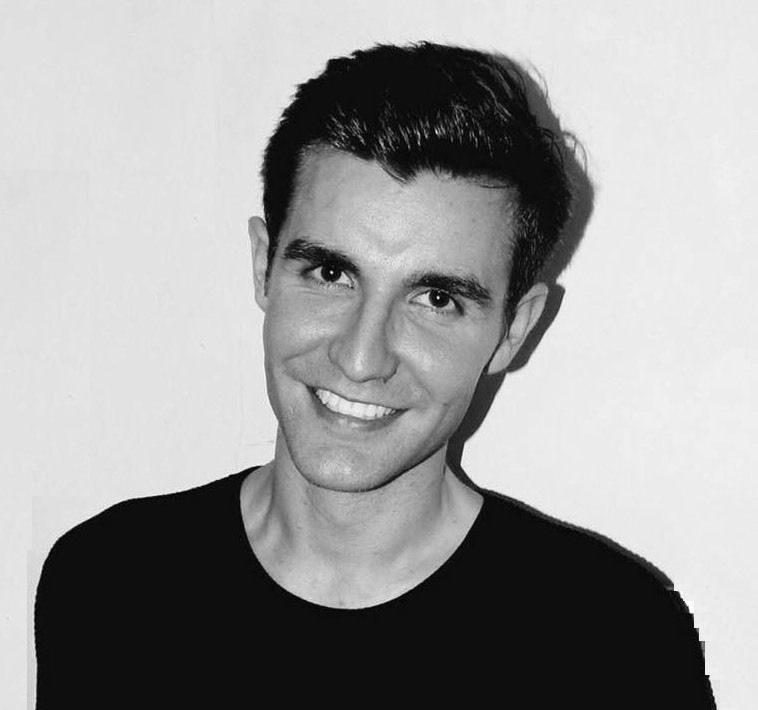 By Oliver Giles
June 04, 2020
On the eve of her exhibition at Hauser & Wirth, African-American artist Lorna Simpson discusses race and politics under the Donald Trump administration—and how his regime has inspired her chilling, biting new work
Lorna Simpson's studio in New York's Brooklyn Navy Yard is lined with roughly a dozen eight-foot-tall paintings of vast blocks of ice. The moody landscapes feature towering glaciers and foreboding icebergs floating on a blue-black sea, but when Simpson first exhibited earlier works from the same series, they reminded one gallery-goer of something very different. "Someone said to me, 'You know, these are very much like traditional Chinese landscape paintings," recalls Simpson. "What is interesting is that back in college, I did study Chinese landscape paintings. That knowledge must have just stayed in the back of my head and I am playing with it now."
Since the late 1980s, Simpson, now 59, has been something of a stylistic shapeshifter, playing with media, materials and subjects to explore themes of gender, race and identity, particularly that of African-American women in the US. She's taken photographs that explore the gender binary, devised films that depict life during the American Civil War and made collages that reference the Black is Beautiful movement—boundary-pushing art that led her to become the first African-American woman to exhibit at the Venice Biennale, in 1990, the same year she became the first African-American woman to have a solo show at New York's Museum of Modern Art. Her latest paintings, which are being shown this month at Hauser & Wirth in Hong Kong, present wintry landscapes as a metaphor, she says, for the social and political state of the US today—inhospitable, cruel and bleak.
Ice Age
"Ice has all sorts of associations in terms of temperature and isolation," says Simpson. "But there are also all these different ways ice operates within spoken English." Being 'on ice' is an older term for prison. When you're on thin ice, you're in trouble. In the US, ICE stands for Immigration and Customs Enforcement, the federal agency responsible for detaining and deporting immigrants. There are plenty more examples, but polar landscapes haunted Simpson for other reasons, too.
"I was thinking in terms of America's history of discovery, of discovering new landscapes, of explorers," she says. She worries the current era is not one of curiosity, but regression, and in an interview in her Navy Yard studio last December, she lay the blame at the doorstep of President Donald J Trump.
"Unfortunately, it's a very old show—there's always a spectre of darkness within American history," says Simpson. "And what Trump is doing in terms of people's safety and well-being, conjuring up bigotry and racism as a device and strategy to divide and to incite violence, is really, really horrible."
For Simpson, the political is personal. At a talk at Hauser & Wirth in London in early 2018, soon after ice started to appear in her paintings, she acknowledged her work is not only about the day-to-day practicalities of what is happening in America, "but also the psychological effect", she said.
See also: Online Festival We Are One Offers 10 Days Of Films, Talks, Musical Performances And VR Experiences
Creating A Conversation
Simpson has long been influenced by works by other black artists—and turned to some with a similar polar subject matter when making these new paintings. British artist and filmmaker Isaac Julien's 2004 film True North was inspired by the story of African-American explorer Matthew Henson, who, in a highly disputed conquest, reached the North Pole with navy officer Robert Peary in 1909, the first people to do so if true. Afterwards, Peary, who was white, was celebrated, while Henson was broadly ignored. Henson's story also prompted artist Terry Adkins to travel to the Arctic and follow in the explorer's footsteps, a journey that inspired a series of artworks titled Nutjuitok (Polar Star), made in 2012. At Simpson's last exhibition in London, she also printed on the walls a poem by Robin Coste Lewis, Using Black to Paint Light: Walking Through a Matisse Exhibit, Thinking About the Arctic and Matthew Henson.
Language and literature have long interested Simpson. Text was an integral part of many of her early works, often juxtaposed with imagery. For Necklines, made in 1989, she printed two identical circular photos of a black woman's mouth, chin, neck and collar bone. Between these two images Simpson placed a series of individual words on black plaques, such as "ring," "surround," "lasso" and "noose." The last plaque is longer, a direct, harrowing reference to lynching: "feel the ground sliding from under you."
Look closely and you'll find text in Simpson's new paintings, as well. Buried beneath the blue ink are strips of articles torn from Ebony and Jet magazines—icons of African-American media—that Simpson collects. These magazines also provide raw materials for many of her collages, more than 20 of which Simpson is including in her exhibition in Hong Kong.
"The collages are kind of my subconscious," explains Simpson. "They're done quickly, and they're done in a way that I don't censor myself. It's free association." While the paintings show a deep, intense focus, Simpson's collages reveal a diversity of interests. In one previous series of collages, Simpson replaced black models' hair with glittering gemstones, celebrating styles such as afros that have historically been denigrated and policed. (As recently as 2018, a high school student was forced to shave his dreadlocks before competing in a wrestling match.) Other past collages explore topics such as suicide and gender roles.
Global Reach
Halfway across the world, Simpson's art is also currently on display at the Rennie Museum in Vancouver in an exhibition that pairs her work with that of Barkley L Hendricks, a pioneering African-American artist who rose to fame during the Black Power movement in the late Sixties and early Seventies. "Before Barkley died [in 2017], there was a proposal of us doing a show together," recalls Simpson. "And I was like, 'Are you kidding? I don't think I am worthy of that.' His work I feel captures not only a time but also an expression of painting that reverberates in the work of younger artists even now. It's such an honour. I feel humbled by that generosity to share that space with his work, and I'm so excited and scared."
To others, though, the pairing is a natural one. Both work in multiple media to champion black people and experiences, telling stories that are often ignored, overlooked or deliberately pushed aside. Like Hendricks, Simpson also makes art that has no clear narrative and can be read in multiple ways—it's up to the viewer to decipher the layers of meaning. Most importantly, both use their art to question and condemn discrimination and violence against black people, emphasising, sadly, that not much has changed in the 50-something years since Hendricks started working. But Simpson is optimistic. "I have to be hopeful, for my sanity," says Simpson. "I am hopeful that things go in waves. I'd like to believe this is the end of a cycle." Ice rarely lasts forever. Clouds part, the sun comes out and it melts.
Lorna Simpson's exhibition at Hauser & Wirth in Hong Kong runs from June 16 to September 30.
Editor's note: This interview was conducted and the story was written months before the June issue went to press. In light of current events, Lorna Simpson's art is especially prescient and important.
---
Want to see more from Tatler Hong Kong? You can now download and read our full June issue for free. Simply click here to redeem your free issue. Please note, the free download is available from June 4, 2020 and is valid until June 30, 2020.