Tony Oursler On His New Exhibition In Taiwan—And Why Smartphones Are Like Drugs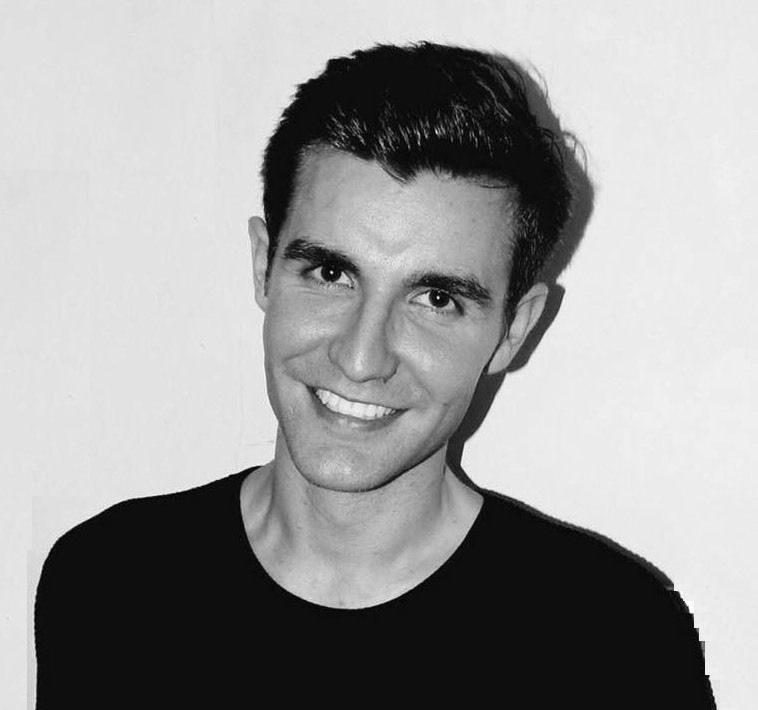 By Oliver Giles
January 20, 2021
Tony Oursler's video installations offer a revelatory, and sometimes creepy, perspective on our collective obsession with technology. A new exhibition at the Kaohsiung Museum of Fine Arts brings his life's work into focus
Artist Tony Oursler has spent the past 50 years making eerie installations that pose big questions about humanity's future. Will artificial intelligence help us or harm us? Is it possible to end our addiction to smartphones? Are we in charge or have machines already taken over? But last year, when the pandemic tore across continents and millions of lives hung in the balance, Oursler took a step into the past.
"I shrunk my studio down to just a table—it was a little bit like going back to the Seventies or Eighties," Oursler says, speaking over the phone from his home in New York. "Most of the time I was alone, and it was a chance to go back to enjoying creativity in a very classic sense. It was just me and some clay or a piece of paper or a video camera."
Oursler also spent a large chunk of the year digging through his archives to choose works for Black Box, a retrospective exhibition opening on January 23 at the Kaohsiung Museum of Fine Arts in Taiwan. Showcasing pieces made from the 1970s to the present day, Black Box is Oursler's first major museum show in Asia and one of the largest projects of his career. "It is a great honour to have people interested in my work in Asia, and it has been such a journey looking back at my work," he says.
See also: Q Contemporary And K11 Art Foundation Partner Up For "Tracing the Fragments" Showcase
First Encounter
A pioneer of video art, Oursler started experimenting with the medium when he was a student at the California Institute of Arts in the 1970s. "I used the first video camera ever designed by Sony, the Portapak, which came out in 1967. I started using them in 1976 when they were kind of dumped into the art department," Oursler recalls. His early experiments were scripted short films, many of which were populated by creepy casts of dolls and explored religion, sex and death—sometimes comically, sometimes morbidly.
One of these videotapes, Grand Mal, released in 1981, is a 23-minute series of hallucinatory, loosely connected moralistic tales about good and evil acted out by a mixture of cardboard cut-out characters and actors smothered in body paint, all filmed in a grainy, shaky style. "Regardless of the artistic value of those tapes, I'm proud of being a part of that moment in history where we went from plastic arts to digital," Oursler says. "The camera opened everything up for my generation."
See also: Dear Hong Kong, A Photo Book That Celebrates Hong Kong's Cultural Diversity, Launches First Volume
Television was really a drug, but it was never controlled like a drug. People are realising the same thing about smartphones
Oursler's art has developed in step with the advancement of technology. By the mid-Eighties, he had moved beyond tapes and started constructing elaborate installations filled with boxy TVs playing videos on a loop. A few years later, he began working with projectors, casting videos of faces on to mannequins and sculptures. Slowly Oursler made those images more abstract, reducing them to recordings of a single eye or mouth screened on bulbous orbs. He now makes projections large enough to cover the sides of buildings, as he has done on galleries around the world, and to reach the tops of trees, where characters in his videos float like ghosts among the leaves.
As well as enabling the making of his art, technology—and its exponential growth—is the subject of Oursler's work. "I'm in the TV generation and the computer generation," he says. "Television was really a drug, but it was never really controlled like a drug, but I think it should've been in retrospect. And I think people are now realising the same thing about smartphones.
"In 1980 there was, I believe, one machine that could capture 30 seconds of digital TV. And that was a million-dollar machine. Now you've got in your pocket something that's got tens of thousands of times that computing power, yet what do people do with that technology? They use it to become distracted, they use it to mesmerise themselves, they use it to nullify themselves to some degree. What at one time was an information-gathering machine, a focusing machine, a calculating machine is now kind of inverted into a dystopian gadget used to manipulate consciousness in the direction of distraction and spectacle."
See also: How UCCA Center For Contemporary Art's Expansion Project Is Bringing New Life To Shanghai's Art Scene
Exploring Technology
Oursler's exploration of technology is part of what the team at KMFA believes makes his work relevant to show in Taiwan. "Taiwan continues to strengthen its position as a technological powerhouse," says Alice Ko Nien-pu, who is co-curating Black Box. "Global companies such as Google, IBM and Microsoft continue to invest in Taiwan's artificial intelligence sector. As Oursler's work elaborates on questions raised by research and practices in technology, media, telecommunications and human-computer interaction, it can definitely resonate with people in Taiwan."
Despite his scepticism, Oursler says he is at heart an optimist. "Smart people understand the social issues with smartphones at this point," he says. "I think that people will recapture this space and use it for creative endeavours."
Oursler has dedicated much of his career to preserving video as a medium for experimentation, pushing against the dominant, slick aesthetic of Hollywood films and Netflix shows. "There were a lot of people doing interesting things with film until Hollywood figured out how to commodify video," he says. "Then it became rigid: the editing became standardised, movie theatres became standardised and proscribed a proscenium set-up, and we got locked into this spectacle culture."
See also: 24 New Movies Coming To Netflix In 2021
There were a lot of people doing interesting things with video until Hollywood figured out how to commodify it
The sculptural quality of most of Oursler's work immediately sets it apart from mainstream cinema and most video art, as does his use of dialogue. Many of his pieces intermittently shriek, sing, shout or whisper, often making viewers jump when they shatter the silence in galleries. When Oursler had a show in Hong Kong in 2016 at Lehmann Maupin gallery, which has represented him since the Nineties, his pieces sometimes seemed to be talking to visitors. "I don't even know myself," one portrait murmured. "I'm just another face in the crowd," another said.
Sound is one of the ways Oursler tries to seize the attention of gallery-goers. "Art can activate the viewer," says Oursler. "The real difference between popular culture and art is that with popular culture you pay the admission price and after that nobody really cares what the audience thinks or does—you're passive, you're going through a prescribed ritual. But with art, that's not the case." At an exhibition, you decide what you want to look at, how long you look at it for and what conclusions you draw.
See also: Artspace K: A New Hong Kong Art Gallery Dedicated To Works By Contemporary Artists
Ghostly Past
The murmurings of Oursler's works have led many critics to describe his art as frightening: his projections can seem like apparitions, especially when they whisper spine-chilling statements in dark, quiet galleries, float across walls or levitate in forests. Some of his videos also explicitly engage with the paranormal and feature ghosts, angels and devils.
An interest in the supernatural has been passed down through Oursler's family: his grandfather, Charles Fulton Oursler, was an amateur magician, journalist, author and Hollywood screenwriter, who in his early life was an active campaigner against the craze for seances and spirit mediums that arose in the 1920s. Then, after recovering from alcoholism, he renounced his early agnosticism and became a fervent Roman Catholic until his death. His son, Tony Oursler's father, was editor in chief of the Christian magazine Guideposts, then founded a spin-off publication, Angels on Earth, which features stores of divine intervention. It is still in print.
Oursler was raised Catholic and has spent decades building an archive of more than 15,000 artefacts relating to the history of stage magic, demonology, cryptozoology, hypnotism, fairies, cults, UFOs and dozens of other occult topics, but he renounces all of them. "I believe in art," he says. "I believe in the redemptive power and the positivity of art. I am tagged a little bit with this tie to the occult. People ask, 'Have you spoken to ghosts? Are you interested in the Ouija board?' I'm not that person. But I'm very interested in the fact that other people are interested in them."
See also: Artist Rosamond Brown And Ben Brown Reflect On Hong Kong's Growing Art Scene
Ultimately, Oursler says, he uses imagery from the occult as a way to explore the way people blur the boundaries between fact and fiction, and how individuals choose to view the world. "I'm very interested in parallel perspectives on reality," he says. "As an artist, it's important to look at people's beliefs and their leaps of faith. There's something really wonderful about leaps of faith, but there's also something really spooky about them—as you can see with certain cults, there can be disastrous results."
Digital Citizens
In a way, this leads back to Oursler's obsession with technology. The internet now has the power to shape people's beliefs at least as much as religion did in the past. Where people once turned to a holy book for instruction, they might now open YouTube or post on Reddit, soliciting advice from millions of strangers. But this global network has not led to the creation of universal truths: it has fragmented facts into millions of pieces, leading to ever more troubling beliefs. "It's fascinating, the kind of conspiratorial storytelling that occurs on the internet," says Oursler.
See also: Art Collectors William And Lavina Lim Donate Nearly 100 Artworks To M+ In Hong Kong
People ask, 'Have you spoken to ghosts? Are you interested in the Ouija board?'
"The fake news. The paranoid rants. This has all come extremely rapidly to the forefront of pop culture."
All of these topics are touched upon in Oursler's pieces that are going on show at KMFA this month, as is his interest in ecology, which is reflected in his recent works projecting images into trees. "The KMFA has beautiful grounds and we're going to try to populate them with a kind of phantasmagorical projection outside for a week or so," he says.
The show has been in the works for more than two years: Oursler first visited Taiwan in 2019 to brainstorm ideas with the team. He is travelling to Taiwan again to instal and open the show. "We'll start the installation over Zoom while I'm in quarantine, then finish it when I'm out," he says.
Oursler's visit to Taiwan in 2019 deeply moved him: he spent days with the KMFA curators, whom he praises profusely, and also explored the National Palace Museum in Taipei, which has the largest collection of ancient Chinese art in the world. "It was just mindblowing," he says. "Wandering around that museum was a real high point in my life, I'd say—and hosting this show in Taiwan will be, too. How often do you have the chance to do something like this: to bring your life's work together in a meaningful way?"
Tony Oursler: Black Box runs from January 23 to May 16 at the Kaohsiung Museum of Fine Arts, Taiwan
See also: Heaven And Earth: Inside The Mind Of Japanese Artist Chiho Aoshima