The Most Luxurious Serviced Apartments In Hong Kong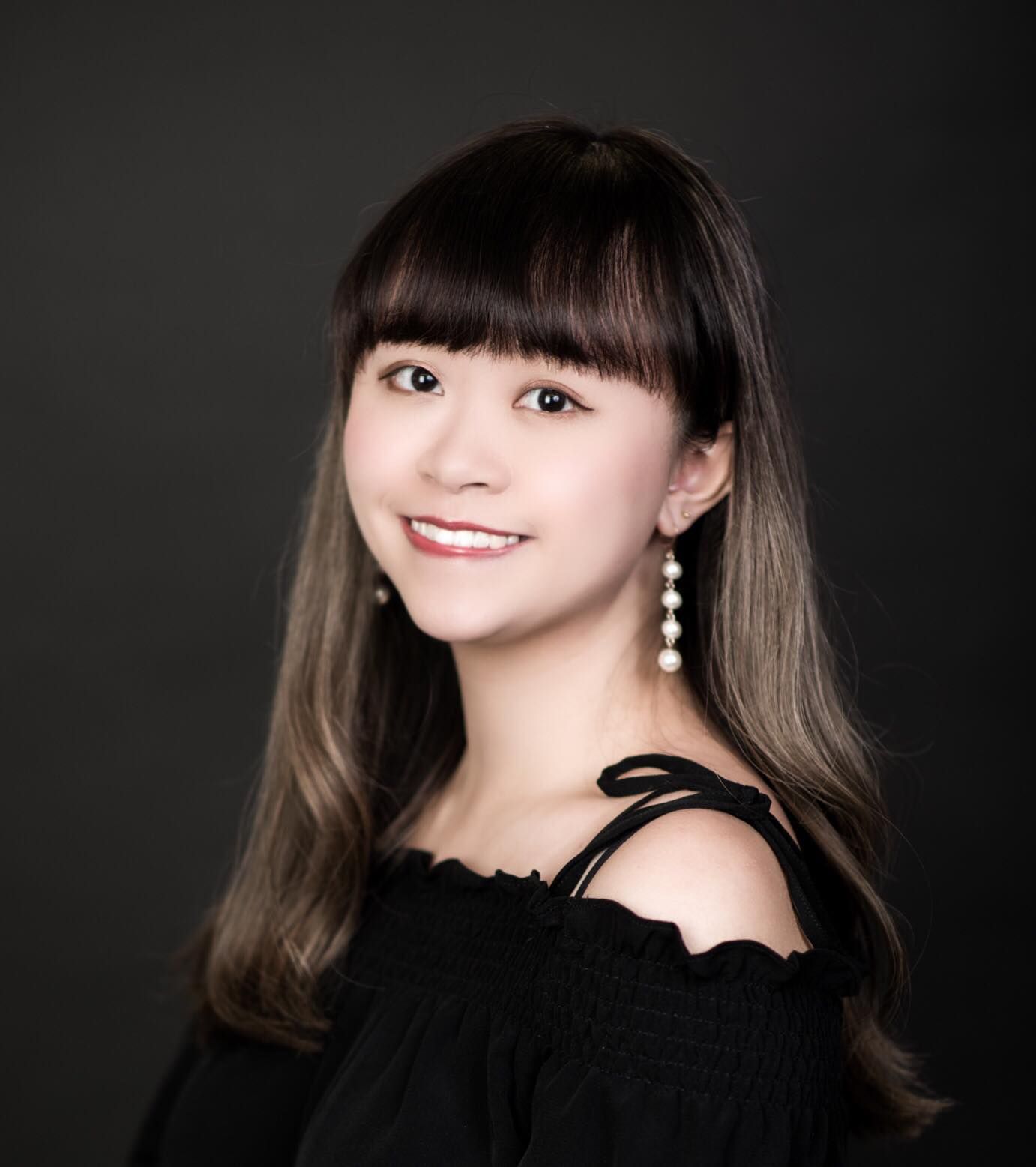 By Helen Yu
May 28, 2020
Whether you're yearning to live the luxe life or simply looking for a memorable holiday treat, these highly-coveted serviced apartments will make your stay as pleasant as possible
Imagine life waking up to the city's signature harbour views every morning, savouring breakfasts in lounges and returning home for glamourous nightlife in the neighbourhood... it's not difficult to see why we've seen a boom in Hong Kong's luxury serviced apartments sector in recent years.

Not only do these properties offer a perfect blend of luxury living and resort-style relaxation for short-stayers with business or leisure purposes, but they also act as a convenient, trusted option for long-term or even permanent residence in the city—with hotel-grade amenities and home-like conveniences provided.
Here we list some of the best, most luxurious serviced apartments that Hong Kong has to offer.
Four Seasons Place
By just glancing at the interior images on the site, it's clear that Four Seasons Place is a desirable address that designed for those with a discerning taste for living. As well as providing a range of luxurious suites with mesmerising views of the Victoria Habour, the property also offers residents access to a 24-hour gym with premium fitness facilities, a rooftop pool with a heated Jacuzzi and even a Sky Lounge for a sky-high pampering experience.
The property is conveniently located in the heart of Central, which is in close proximity to the area's most prominent business hubs, luxury shopping boutiques and a plethora of bars and restaurants in the Lan Kwai Fong and SoHo districts—what's not to love?
Four Seasons Place, 8 Finance Street, Central, Hong Kong, + 852 3196 8228; fsphk.com
Rosewood Residences
Experience the pinnacle of luxury living high above Victoria Harbour at Rosewood Residences. Situated above the hotel, the Residences is designed to convey the comforts and conveniences of a private home, providing guests with next-level luxe features and impeccable personalised services that can't be found elsewhere in Hong Kong.

The ultra-luxurious property has 186 residences with six different accommodation options for guests to choose from, including studios, apartments and duplexes for long-term stays—all boasting magnificent harbour views and sophisticated designer interiors crafted by renowned designer Tony Chi, as well as fully equipped kitchenettes. Some of the units even feature outdoor terraces and private lift access for guests to enjoy ultimate privacy.

Rosewood has incorporated wellness into all of its properties, and the Residences is no exception. Apart from providing exclusive access to a fitness centre, a yoga studio and an indoor heated pool, guests will be able to enjoy a number of privileges such as personal assistant services, bespoke welcome packages and priority reservations at the hotel's Asaya spa, bars and restaurants.
Rosewood Residences, Victoria Dockside, 18 Salisbury Road, Tsim Sha Tsui, Hong Kong, +852 3891 8610; rosewoodhotels.com
See also: Rosewood Hong Kong: How Sonia Cheng Is Bringing Ultra-Luxury Hospitality Home
Victoria Harbour Residence
An upscale option perched on the North Point waterfront where modern luxury meets comfort and convenience, Victoria Harbour Residence has long been a firm favourite with both business guests and tasteful long-stayers alike in Hong Kong—thanks to its provision of top-notch services and facilities, and of course, unobstructed harbour views.

It offers a scope of accommodations from one-bedroom deluxe to three-bedroom duplexes, which are all decked out in stylish furnishings and amenities such as home automation systems, fully equipped kitchenettes and high-end beddings to ensure a comfortable stay. Residents can also enjoy full access to the exclusive Club Vici, which features all the luxurious facilities you could ever desire—think a 24-hour gym, indoor and outdoor pools and a high-end spa.
Victoria Harbour Residence, 133 Java Road, North Point, +852 2284 2988; victoriaharbourresidence.com
K11 Artus
Sitting pretty atop the Tsim Sha Tsui waterfront, K11 Artus is an Artisanal Home concept which prides itself on being Asia's first luxury residence to preserve and promote fast-disappearing craftsmanship. Throughout the public spaces of K11 Artus, residents and guests can admire the ancient Chinese artisanal objects selected by the entrepreneur behind K11 Group, Adrian Cheng, and his team of specialists, such as wooden furniture made using baibaoqian techniques and ceramics with guangcai.

The property comprises 14 storeys and 287 tastefully-furnished residences featuring 70 different layouts for rent, which boasts breathtaking views of Hong Kong's iconic skyline, first-class services and facilities including a 24-hour gym and a 25-metre outdoor infinity pool. Still not impressed? Then take a look at the building's human-centred technology, which offers a 24-hour intuitive digital concierge to cater to your every need—including requests, food delivery and access to the museum-retail complex, K11 MUSEA, for full-service luxury and convenience.

K11 Artus, Victoria Dockside, 18 Salisbury Road, Tsim Sha Tsui, Kowloon, Hong Kong, +852 2107 3388, artus.com.hk
See also: The Future Of Retail Is Now: Adrian Cheng And His Team Of 100 Creatives Debut K11 Musea
Luna
Designed by renowned London-based Make Architects, Luna, is located in Wan Cha and has a sleek, futuristic exterior inspired by the letterpress printing history in the neighbourhood, which features champagne gold aluminium cladding and double-glazed curtain walls to give it a lofty look and feel.

The property has 105 fully-furnished apartments, varying from deluxe one-bedrooms to studios and penthouses, each complete with sophisticated interiors, generous spaces and thoughtful amenities to provide ideal homes for individuals, couples and families. What's more, it also offers welcome packs with sanitary and in-room items, complimentary breakfast offers on weekdays, as well as an outdoor terrace and gym.

Luna, 18 Lun Fat Street, Wan Chai, Hong Kong +852 2309 8855; theluna.com.hk
See also: Neighbourhood Guide: Where To Eat, Drink And Shop In Wan Chai
East Residences
East Residences offers some of Hong Kong's most signature and beautiful views, but that's just one of the many reasons why it has earned a rightful spot on our list. The property is home to four different accommodation options, namely studios, one and two-bedroom suites, as well as penthouse—all complete with modern interiors and state-of-the-art appliances, providing a sense of sophistication and comfort during your stay. Residents will be also pampered by the professional concierge team with impeccable services provided.

The property is nestled in the heart of the city's buzzing eastern business district Taikoo Shing, that can be easily reached via a 2-minute walk from Quarry Bay MTR station. Apart from enjoying the gym or spending some me-time at the outdoor terrace or the reading area inside the building, don't forget to check out the shopping centre Cityplaza, rooftop bar Sugar and other dining hotspots in the neighbourhood, too. For those who like to stay active and get closer to nature, good news: the Quarry Bay Park and Mount Parker hiking trails are around the corner.

East Residences, Taikoo Place, 23 Tong Chong Street, Quarry Bay, Hong Kong, +852 2901 3628; east-hongkong.com
Pacific Place Apartments
Pacific Place Apartments provides a top-notch hospitality experience with urban charm in Admiralty. As part of the Pacific Place complex, the property is within walking distance of some of the district's most notable landmarks, from Grade-A office towers to five-star hotels and dynamic dining destinations that serve up a wide array of culinary delights. It is also close to the Starstreet Precinct, which is brimming with lovely boutique cafes, art galleries and designer furniture shops, making it an ideal choice for tasteful residents.

There is a total of 268 fully-furnished spacious suites at Pacific Place Apartments, some boast views of the tranquil greenery of Hong Kong Park, while others feature beautiful views of the skyline and Victoria Harbour. Residents can enjoy luxury amenities such as a 24-hour gym, an outdoor swimming pool, personalised concierge services, as well as complimentary access to the health and fitness facilities at the adjoining Conrad Hong Kong.
Pacific Place Apartments, 88 Queensway, Hong Kong, +852 3515 6565; pacificplaceapartments.com
Two MacDonnell Road
Indulge in the comfort of a home-away-from-home and enjoy undisturbed tranquilly high above the vibrancy of Central district at Two Macdonnell Road. This upscale apartment doesn't just offer residents easy access to vibrant nightlife in the Lan Kwai Fong and SoHo Districts, it also boasts an efficient transportation network and shuttle bus service that makes reaching the rest of Hong Kong a breeze.

Two MacDonnell Road has 213 well-appointed rooms and suites, each enjoys maximal space, natural light, and gorgeous views of Hong Kong's famous skyline. It's also equipped with a 24-hour gym and a stylish café bar, plus a spacious communal room available for booking to organise business meetings and small parties; not to mention the exceptional guest services that include housekeeping and top-notch concierge services.

Two MacDonnell Road, Mid-levels, Hong Kong, + 852 2132 2132; twomr.com
See also: 5 Instagram Accounts To Follow For Home & Interiors Inspiration