Beyond Art Basel: Hong Kong's Blue-Chip Gallery Exhibitions To See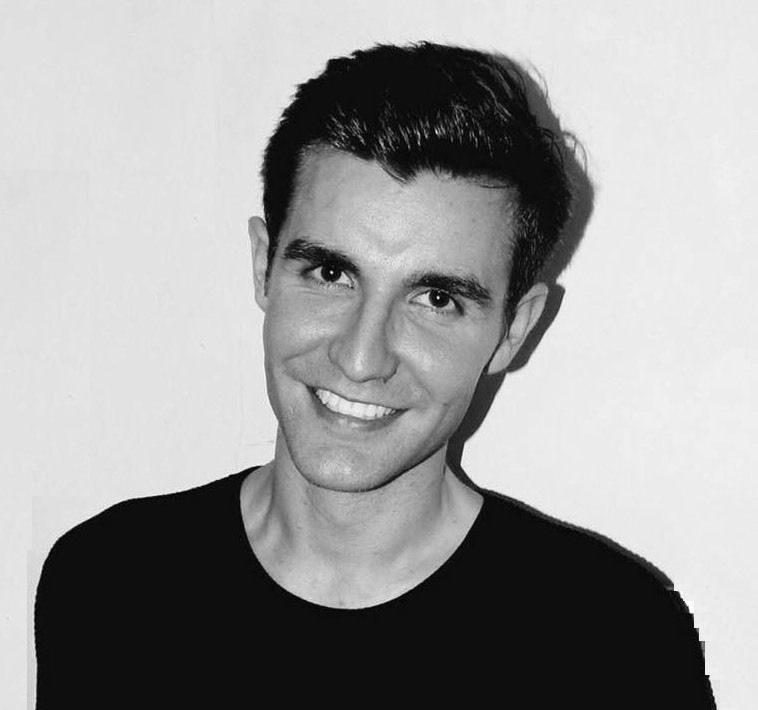 By Oliver Giles
March 12, 2019
March is the time for Hong Kong's international blue-chip galleries to shine. Don't miss these top gallery shows:
1/13 Lehmann Maupin: Erwin Wurm
Austrian artist Erwin Wurm is the contemporary art world's court jester. Whether he's making sculptures, taking photographs, directing videos or devising performances, Wurm approaches everything with the same cheeky sense of humour and, where possible, encourages viewers to take part in art-making. Wurm may be best known for his one-minute sculptures, where he leaves a pile of props in a public space and encourages passers-by to choose an object, strike a pose and hold it for a full minute.
March 25 to May 11. 4/F Pedder Building, 12 Pedder Street, Central, 2530 0025. lehmannmaupin.com
2/13 Sprüth Magers: Eau de Cologne
Gallery Sprüth Magers, which has spaces in Berlin and Los Angeles, is temporarily taking over the ground floor of the H Queen's building this month to host the latest installment of its series of Eau de Cologne exhibitions, which were devised to showcase the works of pioneering female artists. At this show, works by Cindy Sherman, Barbara Kruger, Jenny Holzer and more will be on display.
March 27 to April 12. G/F H Queen's, 80 Queen's Road Central, Central. spruethmagers.com
3/13 Hauser & Wirth: Louise Bourgeois
A titan of 20th-century art, Louise Bourgeois explored themes of birth, death and sexuality in her poetic and provocative art, which straddles the movements of surrealism, abstract expressionism and feminism. Since Bourgeois died at the age of 98 in 2010, her work has been exhibited in cities from London to Shanghai, though this show will be her first in Hong Kong.
March 26 to May 11. 15-16/F H Queen's, 80 Queen's Road Central, Central, 3958 7188. hauserwirth.com
4/13 Lévy Gorvy: Return To Nature
Lévy Gorvy is opening a new exhibition space this month on the ground floor of St George's Building in Central, its first outpost in Asia. Its inaugural exhibition is dedicated to Eastern and Western artists from the 19th century through to the present whose work is centred around tradition, nature and spirituality. Artists featured include Zao Wou-ki, Claude Monet, Wassily Kandinsky, Song Dong and many more.
March 26 to May 18. G/F, St. George's Building, 2 Ice House Street, Central. levygorvy.com
5/13 Gagosian: Cézanne, Morandi, and Sanyu
Leading Mainland Chinese artist Zeng Fanzhi has curated this show at Gagosian, which brings together the works of three leading figures of the modernist movement for the first time ever.
March 26 to May 11. 7/F Pedder Building, 12 Pedder Street, Central, 2151 0555. gagosian.com
6/13 David Zwirner: Neo Rauch
The story of German painter Neo Rauch's life reads like a dark fairy tale. His parents, two young art students, were killed in a train crash a month after his birth, leaving him to be raised by his grandparents in a mountain village in East Germany far behind the Iron Curtain. Rauch turned to art as an escape and, when the Berlin Wall fell, shot to global fame as the most promising of the New Leipzig School of painters. With this backstory, it's perhaps no surprise that Rauch's large paintings have a quasi-mythic feel to them.
March 26 to May 4. 5-6/F, H Queen's, 80 Queen's Road Central, Central, 2119 5900. davidzwirner.com
7/13 White Cube: David Altmejd
Decay is the theme that runs through all of Canadian sculptor David Altmejd's art, much of which explores the human body in grotesque and gruesome detail. But, as Altmejd is keen to show, sometimes there's beauty to be found in subjects we normally shy away from. In one of his sculptures, viewers peer inside a caved-in skull to glimpse hundreds of glistening, jewel-coloured crystals.
March 26 to May 18. 50 Connaught Road, Central, 2592 2000. whitecube.com
8/13 Massimo de Carlo: Elmgreen & Dragset
For 20-plus years, Scandinavian artist duo Elmgreen & Dragset have been making gallery-goers squirm with their clever, thought-provoking sculptures and installations that ask uncomfortable questions about everything from capitalism and the Aids crisis to architecture and public space.
This month, they are transforming Massimo de Carlo gallery in Pedder Building into an industrial boiler room that will force visitors to step over, duck under or walk around large pipes as they wander through the gallery. By forcing people to interact with the space, the duo hopes to highlight what goes on behind the scenes of the buildings where we live and work.
At Art Basel, one of their installations is featured in the Encounters sector.
March 26 to April 28. 3/F Pedder Building, 12 Pedder Street, Central, 2613 8062. massimodecarlo.com
9/13 Pace Gallery: Mary Corse
One of the few women associated with the West Coast light and space movement that emerged in California in the 1960s, Mary Corse is most famous for her geometic paintings and abstract light boxes. This exhibition at Pace's gallery in H Queen's—Corse's first show in Hong Kong—follows a hugely successful retrospective of her work hosted by the Whitney Museum of American Art in New York last year.
March 25 to May 11. 12/F H Queen's, 80 Queen's Road Central, Central, 2608 5065. pacegallery.com
10/13 Perrotin: Xu Zhen and Julio Le Parc
Two solo exhibitions are taking place concurrently at Perrotin during Hong Kong art month: one showcases the work of provocative Chinese artist Xu Zhen, while the other features the bold work of Argentinian op art pioneer Julio Le Parc.
March 25 to May 11. 17/F 50 Connaught Road, Central, 3758 2183. perrotin.com
11/13 Simon Lee Gallery: Heimo Zobernig
In his genre-defining work—which spans everything from paintings to room-sized installations—Austrian artist Heimo Zobernig reflects on multiple artistic movements and academic theories, including minimalism, constructivism and colour theory. This is his first exhibition in Hong Kong.
March 26 to May 10. 3/F Pedder Building, 12 Pedder Street, Central, 2801 6252. simonleegallery.com
12/13 Whitestone Gallery: Miwa Komatsu
Japanese artist Miwa Komatsu has dedicated her career to drawing, painting, engraving and sculpting the many mythical creatures that can often be seen in the art adorning Shinto shrines. Komatsu's interest in these animals stems from her childhood, when she remembers a wolf materialising out of thin air to lead her home after she lost her way during a walk in a forest.
March 25 to April 28. 7-8/F H Queen's, 80 Queen's Road Central, Central, 2523 8001. whitestone-gallery.com
13/13 Rossi & Rossi: Oltre alla Pittura
Gallerist Fabio Rossi has partnered with dealer Giovanni Martino to present this show, which features the works of five Italian artists who shook up the art world in the 1950s and '60s: Agostino Bonalumi, Enrico Castellani, Lucio Fontana, Piero Manzoni and Carol Rama.
March 23 to May 11. 3/F Yally Industrial Building, 6 Yip Fat Street, Wong Chuk Hang, 3575 9417. rossirossi.com
See also: Lux Noctis: A Look Inside Photographer Reuben Wu's Upcoming Book