Bonhams to Auction Powerful Works by Nelson Mandela and Tan Swie Hian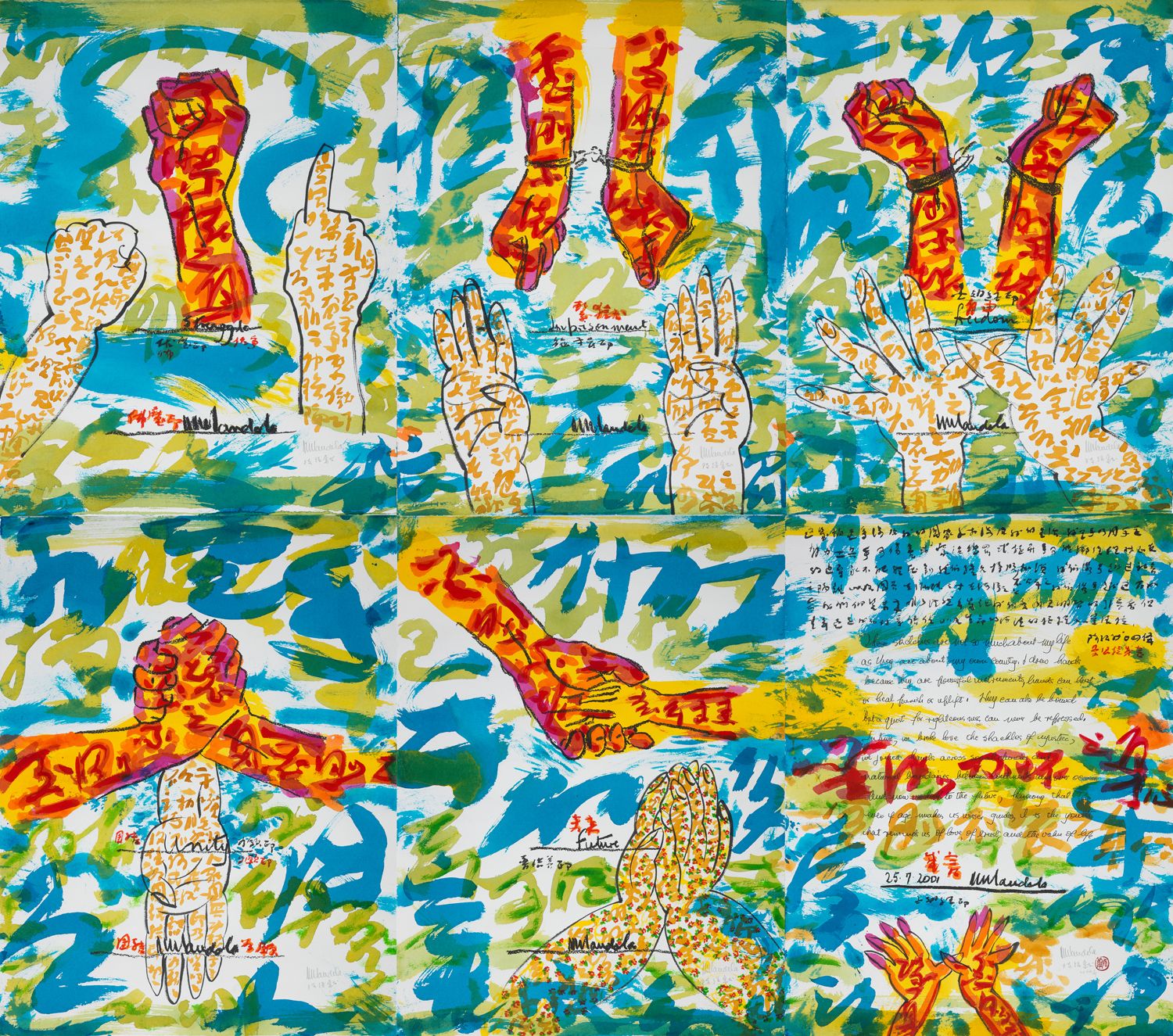 On May 29, a set of litho-paintings by Nelson Mandela and Singaporean artist Tan Swie Han will be among the highlights of Bonhams Fine Chinese and Southeast Asian Paintings Sale
On May 29, a set of six litho-paintings, collectively known as The Mandela Unity Series, signed individually by Nelson Mandela and Singaporean artist Tan Swie Hian, will go under the hammer at Bonhams. The set is unique in medium, meaning and technique – original acrylic, ink and pencil over monochrome lithography. Tan reinforced Mandela's nobility of the human spirit by using Buddhist mudras (symbolic hand gestures) and Chinese calligraphy in the cursive script.
"The litho-paintings capture the strength, dynamism and character of this truly amazing man (Mandela) who was also belatedly a talented artist," said Giles Peppiatt, Bonhams' director of South African Art. "Never did a single individual more powerfully symbolise the hopes of a nation."
It was in 2004 that Mandela painted six images of his hands and arms breaking free from manacles to celebrate his liberty after 27 years in prison. These were reproduced as lithographs, and 39 leading South African and international artists were invited to add their original work to them. Tan was the only Southeast Asian artist chosen for this project. The litho-paintings will be sold as a set with a customised box and framed as a cohesive series, estimated at HK$700,000 - 1,000,000 (£65,000 - 90,000). The proceeds will go to the Nelson Mandela Foundation.