10 Booths To Visit At West Bund Art & Design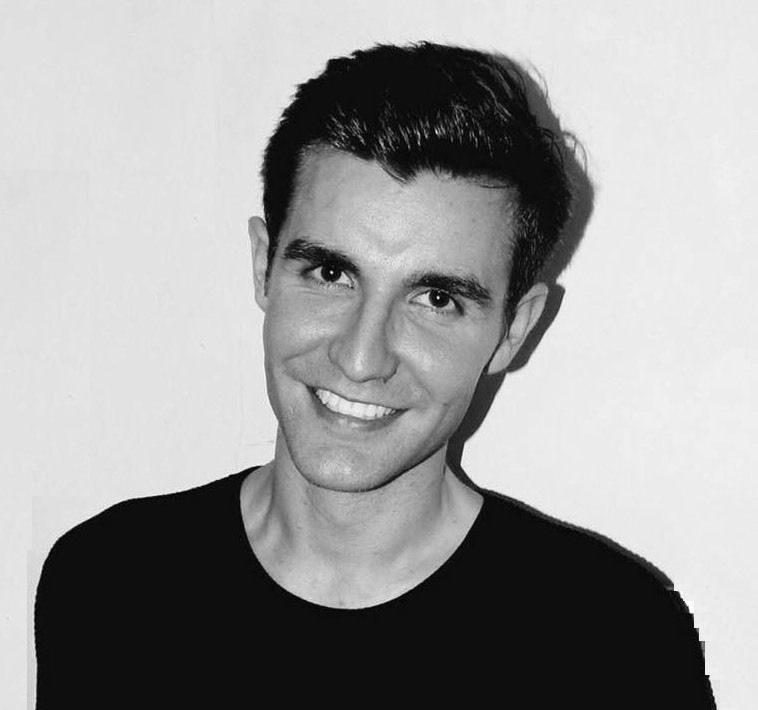 By Oliver Giles
October 30, 2018
Hundreds of art collectors, critics and curators are now packing for their annual trip to Shanghai, where the West Bund Art & Design fair is running from November 7—11. Featuring over 90 galleries from all corners of the world, this year's fair promises to be bigger and better than ever before.
Before West Bund Art & Design opens its doors, we reveal what 10 leading galleries will be exhibiting—and selling—at the show
1/10 Lehmann Maupin
One of Do Ho Suh's ghostly polyester recreations of a real-life room is sure to dominate Lehmann Maupin's booth at West Bund Art & Design, which will also feature works by Gilbert & George, Teresita Fernández, Tony Oursler and more. Suh's new scuplture reproduces the entrance hall of a home in Sungbook-Dong, a wealthy neighbourhood nestled in the hills to the north of Seoul.
Rachel Lehmann, the gallery's co-founder, is also taking part in West Bund Voice—the fair's talks programme—giving a presentation about art collecting and her own personal collection. Artist Hernan Bas, who's represented by the gallery, will also be at the fair and will host a private event with collector Zhou Chong.
See also: Art Talk: Why Size Matters To Artist Teresita Fernández
2/10
Sprüth Magers
Visitors won't be able to miss Sprüth Magers' booth—hanging on the outside of the booth is a huge photograph by Andreas Gursky, while inside an entire wall is emblazoned with a text-based mural by Barbara Kruger that reads NEVER ENOUGH.
Elsewhere in the city, two of the gallery's artists have institutional shows opening in Shanghai on November 7. Cindy Sherman's first solo exhibition in China is taking place at the Fosun Foundation and will run until January 13, 2019, while Ryan Trecartin's show at Pond Society is on until January 20, 2019. To complement these exhibitions, Sprüth Magers is also presenting prints by Trecartin and photographs by Sherman in its booth at West Bund Art & Design.
3/10 David Zwirner
David Zwirner, who last year was named most powerful gallerist in the world by ArtReview magazine, has put all his eggs in one basket for this year's West Bund Art & Design fair and is bringing only one work to the show: a monumental neon sculpture titled "untitled (to Sonja)" by Dan Flavin.
Dating from 1969, this fluorescent room-sized sculpture is sure to be a favourite of both art-world intellectuals and casual visitors searching for the perfect selfie opportunity.
Outside of the fair, Belgium-born, Mexico-based artist Francis Alÿs—who's also represented by Zwirner—has a solo show at the Rockbund Art Museum, which opens on November 9 and runs until February 24, 2019.
See also: Wolfgang Tillmans And David Zwirner Land In Hong Kong
4/10 Gagosian
This year is the very first time that Gagosian is participating in West Bund Art & Design, but the gallery is going all in and taking two separate booths at the fair.
The first of these will house a group show, while the second will display a single, 18-metre-long painting by Takashi Murakami. Titled "Dragon in Clouds—Indigo Blue", the sprawling work was completed in 2010 and has previously been exhibited at the Museum of Contemporary Art in Chicago.
5/10 Hauser & Wirth
As is their wont, gallerists Iwan Hauser and Manuela Wirth are treating their booth at West Bund Art & Design like a mini exhibition, carefully curating a group show of artists whose works both complement and challenge each other.
This particular booth at West Bund Art & Design has been devised as an exploration of materiality, which Hauser & Wirth will investigate by showing the conceptual works of Roni Horn alongside Eduardo Chillida's bold sculptures and the minimalist installations of Larry Bell.
6/10 Alisan Fine Arts
Hong Kong-based gallery Alisan Fine Arts is hosting a group show of seven artists who have been deeply inspired by other cultures: six of them are Chinese artists who were inspired by the art scenes in Europe and America and one is French painter Fabienne Verdier, who spent years in Sichuan learning the art of calligraphy. Don't miss Walasse Ting's vibrant works and Chao Chung-hsiang's unique paintings that mix Buddishm, Taosim, Confucianism and western abstraction on a single canvas.
7/10 Lisson Gallery
Hongkongers will remember Japanese artist Tatsuo Miyajima from when he converted the façade of the city's International Commerce Centre, an 118-storey skyscraper, into one huge digital work of art in 2016, programming a video of tumbling numbers into the building's light display.
Now, it's Shanghai's turn to experience Miyajima's magic.
At the fair, Lisson Gallery will showcase "Time Waterfall-panel #12", the latest in the Time Waterfall series, which also included Miyajima's mega ICC project. A short drive from the fair, Miyajima will present a much larger work at as part of the ArtReview Asia Xian Chang project at Columbia Circle, where he'll install a series of ever-changing neon numbers around an outdoor pool.
8/10 kurimanzutto
Mexico-based gallery kurimanzutto is bringing an eclectic mix of works to West Bund Art & Design, including vibrant geometric paintings by Gabriel Orozco, a canvas installation by minimalist Mexican artist Gabriel Kuro and a cardboard box embossed with goldleaf by Danh Vo (who coincidentally has an exhibition opening at Hong Kong's M+ Pavilion on November 16).
The highlight, however, is one of Haegue Yang's trademark tactile sculptures. Titled "Knotty Spell in Windy Weeping Forsythia", this work features yards of knitting yarn, vintage Moroccan jewellery and more strung on a clothing rack.
See also: Dee Poon: 5 Female Artists To Watch
9/10 Kukje Gallery
Fans of Korean art should make a beeline for Kukje, which is showcasing works by Chung Chang-Sup and Kwon Young-Woo—two of the leading figures of the country's dansaekhwa movement—as well as a painting by contemporary star Kim Yong-Ik and a massive embroidered installation by Kyungah Ham.
10/10 Perrotin
New York-based artist Leslie Hewitt, who's the subject of a solo show at Perrotin's booth at West Bund Art & Design, merges photography and sculpture in her sparse installations, which have previously been exhibited at leading museums around the USA—including the Guggenheim in New York—but rarely been seen in Asia.
See also: Art Insider: Adriana Alvarez-Nichol