British Artist Harland Miller On The Power Of Words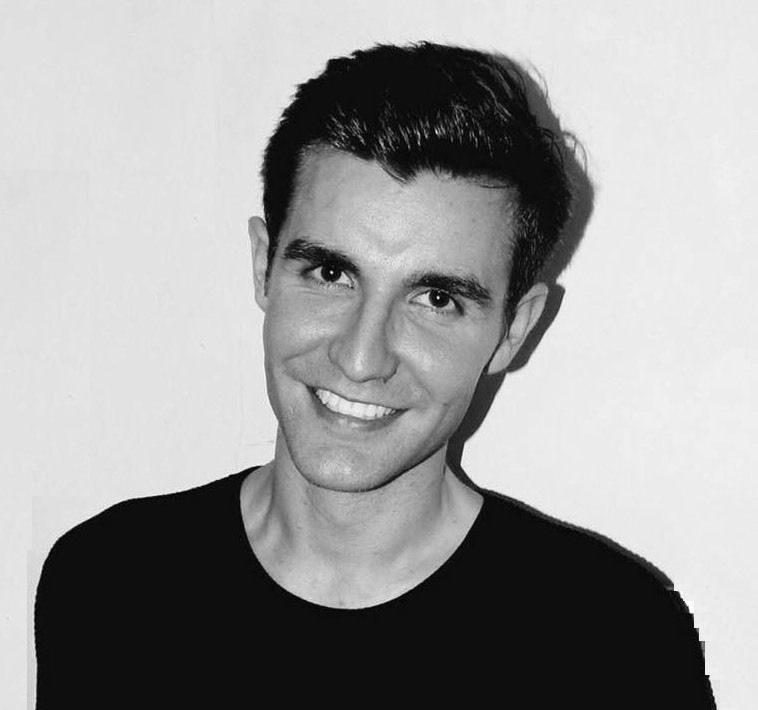 By Oliver Giles
June 04, 2019
Harland Miller is most famous for painting covers of imaginary books. On the eve of his first exhibition in Hong Kong, he speaks of the inspiration behind his new works
You may have been taught not to judge a book by its cover, but that's exactly what you have to do at Harland Miller's exhibitions. The British artist and author has spent more than 15 years painting book covers, many of them based on the classic design of vintage Penguin paperbacks.
But these aren't books you can find in a library or bookshop; they're all the product of Miller's imagination, complete with funny and sometimes filthy new titles.
A navy blue Penguin paperback purportedly by the hyper macho author Ernest Hemingway has been given the title I'm So F**king Hard, while a book by Edgar Allan Poe has been rechristened Wake Up And Smell The Coffin.
Other paintings aren't riffs on the lives of famous writers but imaginary new books by Miller himself, with catchy titles such as Health And Safety Is Killing Bondage, and Death, What's In It For Me?
These text-based paintings have made gallery-goers laugh around the world, but they've also struck a much deeper emotional chord with some viewers.
"When I introduced text into my work, people used to write to me and tell me what my work meant to them," recalls Miller. "Some of these letters were very personal. One person asked me if they could use some of my text on their gravestone because they liked my irreverent attitude to death."
See also: 10 Hong Kong Art Exhibitions To See In June
In 2017, Miller took his work in a new direction, debuting paintings that featured just a single word at White Cube's Mason's Yard gallery in London. In these works, the letters of short words such as "up" and "if" were layered on top of each other.
"I focused on the words themselves and then focused in on them and in on them," explains Miller. "I was wondering if one word could be as powerful as an entire sentence, if one word could carry as much power as a phrase. And what I've found from the last series is that the answer to that is yes, actually. Certain words are pretty big for people."
Miller is continuing this series and showing his latest works at White Cube in Hong Kong this month. At the time of writing, Miller was still deciding which works would make the cut for the show but was considering paintings featuring the words "good," "luv" and "hell," among others. These paintings also take the form of book covers and, as in the works shown at Mason's Yard, feature bold, contrasting colours.
"When I first started art college, I was studying graphic art and I remember that we used to have lectures about colour theory," says Miller.
"I remember in one of these lectures they were talking about the ways colour affected people psychologically. For instance, there was a certain type of yellow that made people feel violent. Then purple was a colour that could induce people to feel suicidal. I'm very interested in the power of colour."
But despite his interest in colour and his references to art history—he cites Robert Rauschenberg and Ed Ruscha as influences on his new work—it's language that seems most important to Miller, who has previously published a novel and a novella and recently started writing again.
"I wrote a series of essays that I read for Radio 4 here in the UK and a publisher heard them and has commissioned an autobiography, which should be out at the end of next year," he says. For a change, maybe the cover won't be the most important thing.
Harland Miller's exhibition at White Cube runs until August 24.
See also: See The Universe Like Never Before With Rockstar Scientist Brian Cox