Bugatti Has Just Unveiled Its Ultra-Exclusive US$9.6M Centodieci Hypercar Prototype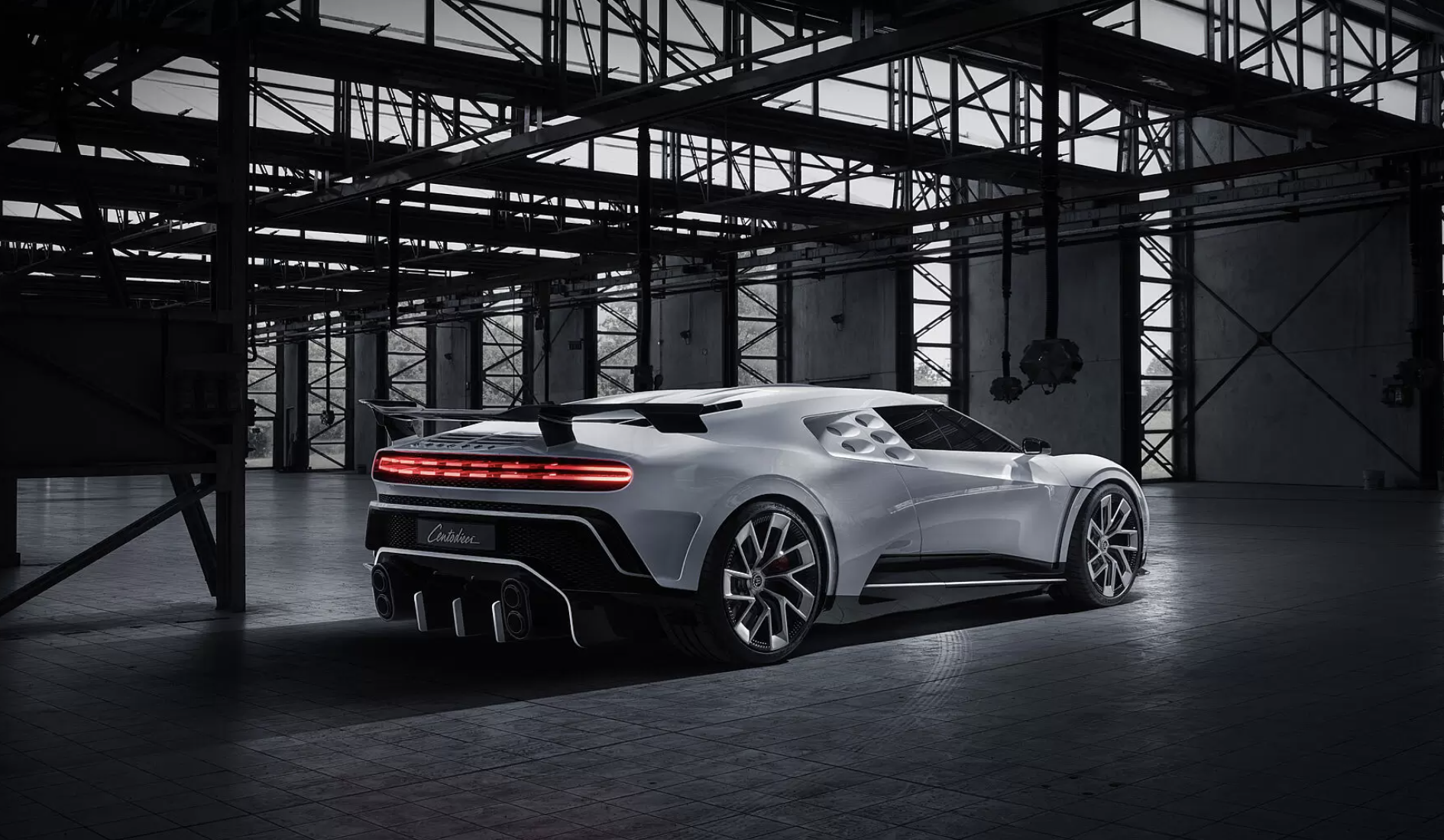 First unveiled in the summer of 2019, the French luxury brand will limit the production of the Centodieci to just 10 examples
While it may have made its world debut over a year ago, luxury French automaker Bugatti has this week unveiled the very first Centodieci hyper sports car prototype for series development; paving the way for final production and client deliveries.
The Bugatti Centodieci comes as a tribute to Italian entrepreneur Romano Artioli and architect Giampaolo Benedini, the two men who first created the legendary Bugatti EB 110 over thirty years ago. The flat, two-dimensional body of the EB 110 is, in short, transported to the twenty-first century age thanks to the Centodieci prototype; straddling the line between a well-loved classic and a modern hyper car.
"The challenge for us was not to get caught up in the design of the legendary EB 110 itself and avoid focusing solely on a retrospective approach," Achim Anscheidt, Design Director at Bugatti explained in a press release. "Our aim was to create a modern interpretation of the shape and technology of that time: but at the same time, we didn't want to lose the charm and character of the EB 110. After all, the super sports car is still fascinating today with its distinctive design and technology."
Limited to just ten examples, the hyper exclusive few-off vehicle is equipped with an 8.0-liter W-16 engine that produces 1,600 hp and propels from zero to 62 mph in just 2.4 seconds. While the EB 110 is quite the legendary vehicle in its own right, in comparison the 3.5-liter V-12 engine produces just 603 hp at best.
"Every newly developed vehicle poses an immense challenge, as we are creating a very small series that at the same time has to meet and even exceed all the quality and safety standards of a large series," says André Kullig, technical project manager for one-off and few-off projects at Bugatti. "Series development of a few-off project is an especially exciting challenge – and that is also true in the case of the Centodieci, which is a very design-driven project."
Although it has been extensively tested via simulation on the prototype rigs, the Centodieci is still expected to undergo a series of dynamic testing over the next few months—and is expected to hit the test track to start tuning the chassis and ameliorate the exterior of the vehicle this spring.
Interested in finding out more about the exclusive hyper sports car? Further information, including a visual gallery, is available on the official Bugatti website. However, unfortunately for collectors looking to buy, all 10 examples of the Centodieci were already sold at a net price of US$9.6M and will be delivered as soon as next year.