City Guide: Hanoi, Vietnam
From why autumn is the best season to visit to what is quintessentially Hanoi, we learnt from Vietnamese diplomat Vu Xuan Hong the charms of Vietnamese capital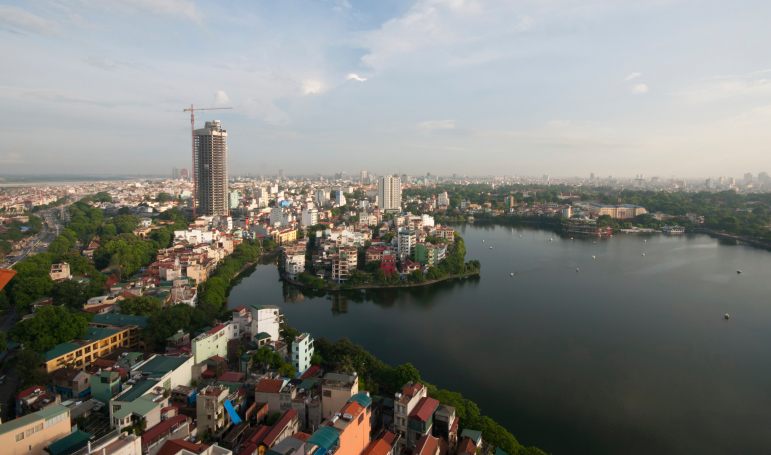 Hanoi has been many things. It is a former French colony; the second biggest city in Vietnam and it has been the capital of the country since 1010 (you read it right). A trace of Parisian charm still lingers and is evidently an integral part of this city that is as friendly as it is endearing (like its residents), making it one of the most popular tourist hotspots in Asia.
One of its eight million Hanoians is Vu Xuan Hong, a member of the Vietnamese Parliament and President of Vietnam Union of Friendship Organizations. Now in his fourth term in parliament, the Hanoi native is one of the longest-serving members in the government, responsible for the country's international relations. Asia Tatler met with our affable new friend and sought for some travel tips around Hanoi.
We also visited Langkawi to highlight two of our favourite resorts on the Malaysian archipelago.
Asia Tatler: Which three words would you use to describe Hanoi?
Vu Xuan Hong: Pretty, clean and friendly.
Asia Tatler: What is the best season to visit Hanoi?
Vu Xuan Hong: Hanoi is a very unique city in the north of Vietnam, because there are four seasons – a rarity in Vietnam. And autumn, in my opinion, is the best time to visit the city. It's neither too hot nor too cold, and the whole of Hanoi is under the ray of golden sunshine that gently warms the earth.
Asia Tatler: What can visitors expect to see when they arrive in Hanoi?
Vu Xuan Hong: You can see many things in Hanoi. The core of the city, the Old Quarter, is still very much French in design; there are villas with lush greenery. And if you go further out, you can see many new developments, as well as rice plantations and tea plantations. Hanoi is also famous for having many beautiful lakes, we call them 'the lungs of the city'.
Asia Tatler: Any interesting historical facts about Hanoi?
Vu Xuan Hong: In 2010, we celebrated the 1,000th anniversary of Hanoi as the capital of Vietnam. 1,000 years! Traces of French influence is still visible. At a glance, the core of the city looks just like Paris. Also three years ago, we decided to add another province to Hanoi, which makes it a bigger city and it is now home to some eight million people.
Asia Tatler: Given Hanoi's rich history, what are some of the places and festivals that visitors ought to see?
Vu Xuan Hong: There are lots of festivals that go on throughout the year. Different Buddhist temples, for example, host their own events. And just like Hong Kong, the biggest festival is definitely the lunar festival; there's also the food festival right after the new year where you'll find all kinds of local produce and foods.
The Temple of Literature in Hanoi also has its own festival for students and is a very special establishment – it was created some 1,000 years ago and is the oldest university in Hanoi. Carved into a large stone are the names of all the PhD graduates in Hanoi. Flocks of students, from children to PhD students, go there to pray for good luck before examinations. Does it work? It seems to as students still do it year after year.
Asia Tatler: What is a must-visit hotspot?
Vu Xuan Hong: A very long time ago, craftsmen of the same guild started gathering in one area in the Old Quarter of Hanoi, these guilds became streets that were named after the products or service being sold there. There are 38 of them now. We have, for example, streets for paper, textile, wood and medicine etc. These streets are still extremely busy today but definitely something to look out for.
The Red River that runs from China to the East Sea is also extremely beautiful and famous, many ceramic factories line the river.
Asia Tatler: What about food? Something besides pho perhaps?
Vu Xuan Hong: I'm not going to downplay pho, it is definitely one of the best in Hanoi. But Hanoi is very rich in fishery and the salmon is especially fresh, as we grow our own salmon. There are also many "floating restaurants" in the Red River that serve tremendous seafood. For those who are vegetarians, many of our Buddhist temples serve outstanding vegetarian dishes.
Asia Tatler: If there was only one thing from Hanoi that you could present to the world, what would it be?
Vu Xuan Hong: I would bring the Vietnamese monochord to the global audience. It works like a violin or a Chinese erhu, but with only one string. It is very versatile as you can play anything from Mozart to Chinese folk. The monochord is widely popular in Hanoi.
See our Shanghai Travel Guide to learn where to stay, things to do and places to see there.