Meet The USD$200K Land Cruiser That Already Has A Year-Long Wait List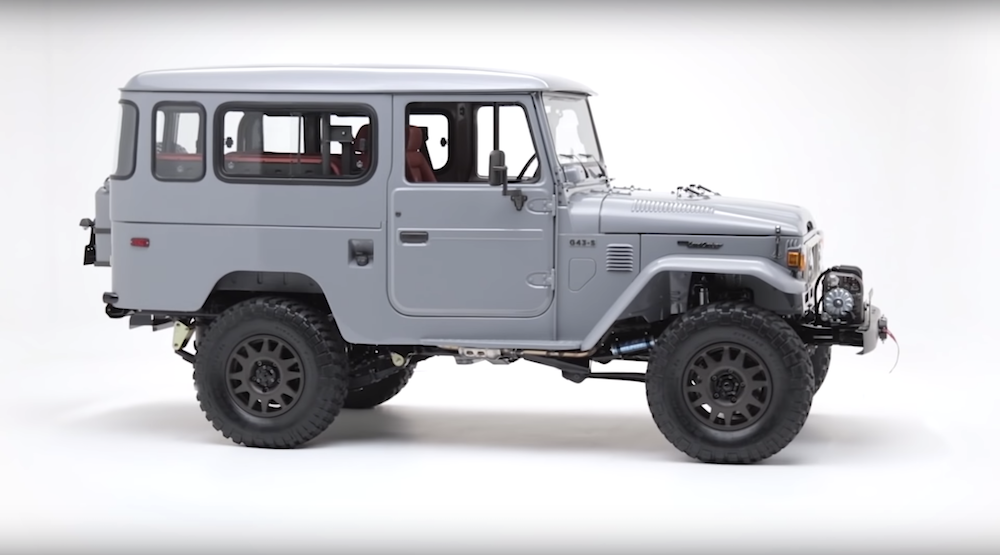 The restored G40s are fully rebuilt with modern day technology
The Land Cruiser G40 is widely considered a benchmark for luxury off road vehicles, and now, nearly 70 years after its inception, FJ Company is giving diehard fans the chance to own an original model—with modern day upgrades.
FJ Company is dedicated to preserving and restoring the cult Toyota SUV, with the biggest step being the custom made Land Cruiser G40. Thanks to brothers and co-founders Nelson and Juan Diego Calle, the luxury off-roader has been fully rebuilt and upgraded with cutting edge technology that rivals that of a new car.
From the outside, the G40 looks exactly like the well-loved classic period car it is, but on the inside, drivers will enjoy custom upholstered seats, air conditioning, a digital dash system and a top-of-the-line Bluetooth sound system.
As of now, FJ Company is partnering with Canepa Group Inc., a restoration house and museum, which will act as FJ's exclusive dealer.
"The FJ Company's enthusiasm and love for the classic Land Cruisers shows in each and every build they do, with extraordinary craftsmanship, unparalleled quality, and a meticulous attention to detail," Canepa founder Bruce Canepa said in a statement. "Their Signature G43-S is the top-of-the-line ride for anyone looking for a vintage 4×4 experience but who doesn't want to compromise modern-day comforts and performance, having the best of both worlds."
The Heritage G40 begins at $180,00 USD, while the Expedition G40 will start at $200,000 USD, and the luxury Signature G40-S will go all the way up to $220,000 USD. That said, FJ only restores about 30 vehicles a year and the wait list is currently between 12 to 18 months per SUV.