Stay Classy: Dos And Don'ts During Hong Kong Art Week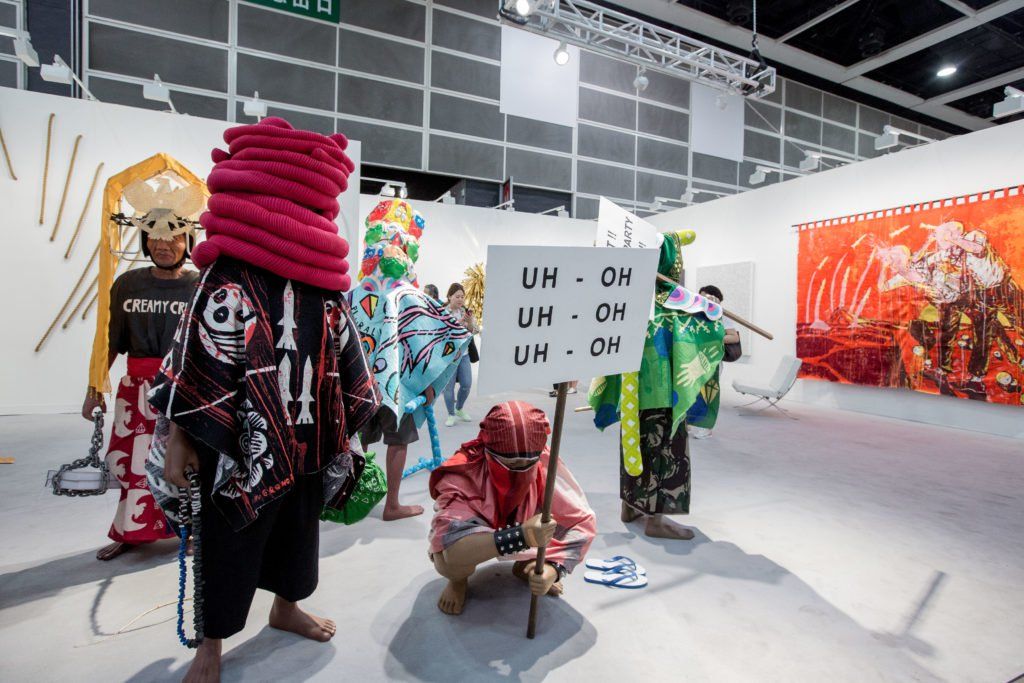 Even if you're a regular on the social circuit, partying with artists and gallerists can be very different.
From what to wear to whether or not you should ask your favourite artist for a selfie, here are some tips you should bear in mind when you attend the plethora of parties during Hong Kong Art Week:
1/5 Dress code
Art events are usually an opportunity to show off your artistic flair, and the art world does appreciate fashion risks. However, always remember to look out for dress codes on the invitation. If there isn't one then just go with your common sense. No one expects you to wear a gown to an exhibition opening in Sham Shui Po, although if that's your thing, then let your glam flag fly—just always be tasteful.
See also: What To Wear To Art Basel: 10 Stand-Out Menswear Pieces
2/5 What to bring
A shoulder bag is always a good option for these events. Having both hands free—one to hold your champagne and the other to shake hands with new introductions—is essential. That said, always remember to bring name cards because you never know who you'll meet. You should also carry cash in case you find yourself at a party that doesn't offer an open bar.
3/5 Art is sacred
Galleries often provide refreshments for their guests at openings, so feel free to help yourself to a glass of red wine and some canapes, but whatever you do, do not eat or drink near the artworks. Absolutely do not touch the artworks, and do not get drunk and disturb the peace by loudly asking the gallerist if he or she will give you a solo exhibition based on some oils you painted while you were going through your divorce.
See also: Inside The Curated Mid-Levels Home Of Gallerists Calvin Hui And Mark Peaker
4/5 I'm (not) ready for my close up
Hong Kong Art Week can be quite glamorous, with celebrities flying in for parties, events and openings. Chances are unless the celebrity has been hired for the event as a DJ or singer, they are at the events on their own time, so don't stick your iPhone in their face and demand a selfie. Same goes if you meet David Zwirner at the opening of the new H Queen's outpost of his gallery—we understand the admiration, but control yourself.
See also: Wolfgang Tillmans And David Zwirner Land In Hong Kong
5/5 Making friends and connecting with art insiders
Engage with the artists or curators and really try to learn more about the art world. Keep an open mind, ask thoughtful questions and listen attentively. Keep it classy, though. Don't ask every person you meet out for dinner before the night is through, and don't harass them by making lewd or inappropriate comments. The art world is small and news travels fast—you really don't want to be declared persona non grata and get blacklisted for life.
See also: These Are Hong Kong Art Week's Most Exclusive VIP Parties