How To Make Gratitude A Habit For You And Your Kids
By Kate Appleton
July 21, 2021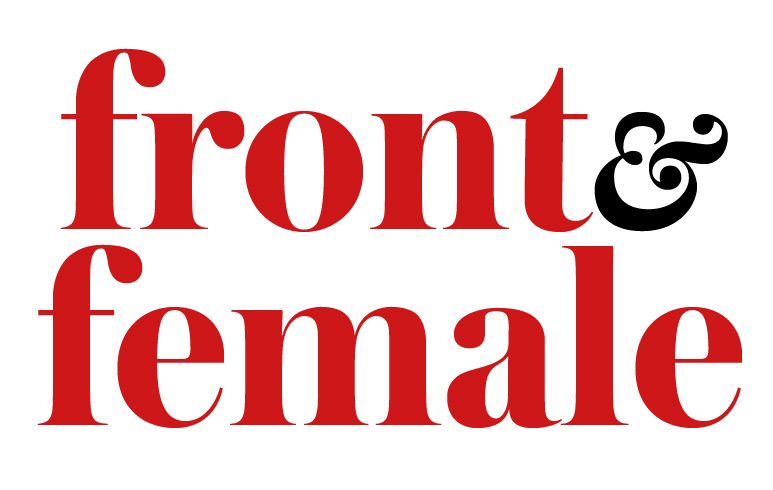 Gina Hamadey, author of I Want to Thank You, wrote a year's worth of gratitude letters, with a little help from her son. Here's what she learned about why and how to model gratitude
A few years ago, Gina Hamadey, a former magazine editor in New York, needed to write 31 thank you notes to fundraiser donors. She decided to fit it in while commuting by train to a consulting gig, rather than scrolling social media feeds and emails. To her surprise, the writing process gave her a sense of calm and focus that felt remarkably positive.
The experience inspired her to embark on a year of handwriting 365 letters, as chronicled in her new book, I Want to Thank You. Each chapter is devoted to a different theme of recipients, including career mentors, health workers and local shopkeepers.
Unlike a thank you note—an often obligatory and time-sensitive acknowledgement of a gift—Hamadey's gratitude letters offered appreciation for something done or said, in some cases, many years ago.
In writing the book, Hamadey consulted with experts and read many studies on gratitude, including research led by Indiana University that found gratitude-letter writing significantly improved the mental health of patients receiving psychotherapy.
"Gratitude is the most powerful tool we have as far as increasing our own happiness," says Hamadey. "Writing notes means you're taking those grateful feelings and sharing them with the people responsible. People do respond, so that acts as an incentive—and interestingly, more than half of the people who mailed me a response letter were men."
The project was a frequent topic of discussion at home, and Hamadey's older son Henry, then 5, became an enthusiastic participant. He helped deliver notes to neighbours and dictated 11 gratitude letters to his favourite authors, many of whom wrote back.
"I learned that gratitude is a skill kids can easily pick up, like a language or an instrument," says Hamadey. "The most important thing for them to learn is that there are people behind the stuff they love; that's a link they need some help making. It comes when you point it out, 'Oh, you love this sushi? There's the person who made it.'"
This summer Henry is 8 and his younger brother, Charlie, is turning 5. "I'm going to implement the lessons I learned about teaching kids gratitude, and see how it impacts my goofier, less demonstrative kid," says Hamadey. Their letter recipients will include friends they haven't seen since Covid-19 and people making their summer better. "It'll also give us something to do on rainy afternoons that isn't crafting (I'm terrible at crafting)."
Below Hamadey shares more about the benefits of making gratitude a habit at any age.
See also: 8 Mindful Ways to Start Your Day
A FEEL-GOOD EXERCISE IN SELF-CARE
Sitting with a sheet of paper and a pen and positive, warm, grateful thoughts about someone feels incredibly good. When I do this, I can feel my shoulders relax and my breathing slow. So just the act of writing the notes is incredibly beneficial. It's an immediate mood lifter.
Think about the person and the memory for a minute or two. Then start writing. Don't get caught up in writing beautiful language in beautiful handwriting. Try to write the way you speak. If you make a mistake, cross it out. If you meander, that's fine. Just write from the heart, even if it takes some bravery. Someone may remember the favour you're referring to, but they don't know how it made you feel.
There's a misconception that gratitude acts as a blanket to other emotions; that being grateful means smiling through the pain and not allowing yourself to feel sad or angry. It's not that at all. Gratitude means feeling all those emotions, and then more easily coming back to a place of warmth and positivity—when you're ready.
See also: Practicing Self-Care Through The Five Love Languages
A MEANINGFUL APPROACH TO NETWORKING
I wrote 30 letters to career mentors, thanking them for the lessons they taught me and the ways in which they impacted my career. I found this to be an incredibly authentic way to network. The letters led to catch-up calls and lunches and dinners, and a few people even suggested that the project turn into a book, which made me take that idea seriously.
You might begin your own letter with a reason for writing, such as: "I've been looking back on the stages of my career and thinking of people who made an impact. You are high on the list. Here are a few times your advice made a difference."
Expressing gratitude, instead of writing it down in a journal, is really where the magic happens. Because you are sending those good feelings into the world
A WAY TO STRENGTHEN PERSONAL CONNECTIONS
With family members that I see regularly, it showed me how many ways they support me. I'm thinking of my parents and in-laws and husband, each of whom received many cards throughout the year. And for them, it felt great to be recognised in that way. I interviewed my mother-in-law in the book, talking about how it felt for her to receive eight throughout the year. It was very impactful and changed the dynamic of our relationship.
With friends, those notes—which were written on the backs of old photographs—acted like bookmarks, holding our friendship in place until we are able to sit down together again. I got a lot of texts and voicemails saying these cards "made their day". And it got me back in touch with a few estranged friends; there's one in particular whose friendship I now (again) treasure. The note was a first step towards fixing our relationship.
With acquaintances, thanking neighbours A) upgraded our relationships, forcing me to learn their names and them to learn mine. And B) showed me how important these weak ties are. They are more than friendly faces; they really add to my quality of life.
4 Tips For Teaching Kids To Be Grateful
1. Point out good things that are happening. This could be delicious food that you're eating or a trip you're taking or the house you're living in.
2. Explain who is responsible for those things. Often there are many people involved—from grandparents who saved up for the trip to the people who fly the airplane.
3. Encourage your child to thank those people—in a note or verbally. Help kids use specific language, identifying the ways in which the recipients helped and at what cost. Feelings are impactful here—how did this favour (or food or trip) make you feel?
4. Model gratitude. When you make gratitude a daily part of your life, you are showing your children how to think and act gratefully. Remember, your kids are like tiny, non-criminal stalkers: They are always watching.
---
Front & Female is Tatler's platform for female empowerment: a resource for women to become their best selves. Click here to sign up to our newsletter to join the community and stay informed.