Green To Gold: How Eco-Friendly Entrepreneurs Are Profiting Off Climate Change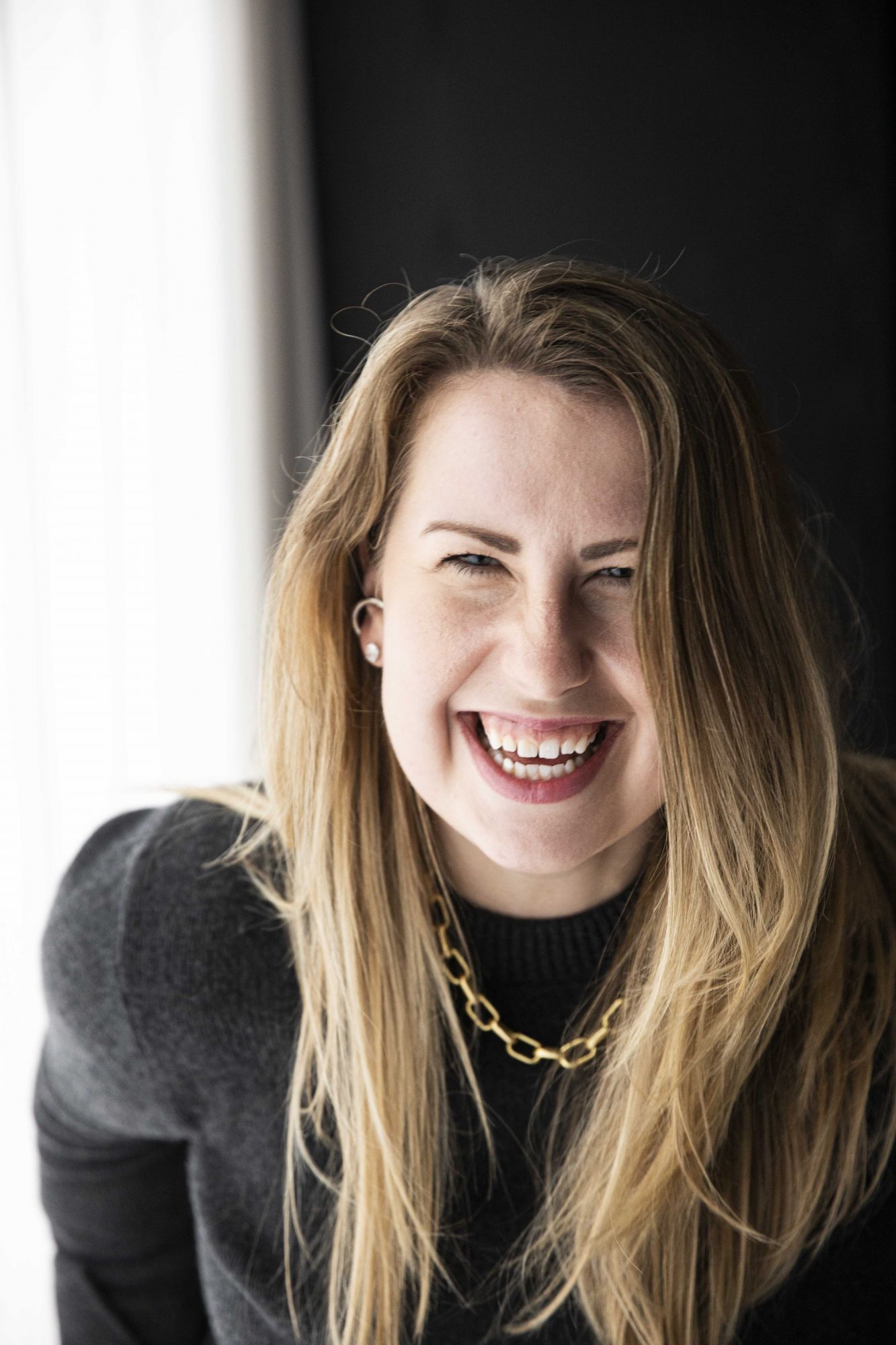 By Annie Darling
August 19, 2019
It turns out that in mitigating many aspects of climate change there are profits to be made, and eco-friendly entrepreneurs are stepping up to the challenge
What's great about global warming?
If you don't know the answer to that question, you're probably not an oil executive or fat-cat industrialist. Climate change is widely viewed as one of the biggest threats facing humanity, and its impact is already causing insecurity and panic worldwide. But while developed nations squabble over their finicky plans on how best to slash emissions by 2030, forward-thinking companies and tech-savvy entrepreneurs are figuring out how to capitalise on the chaos.
Instead of being consumed by doom and gloom, these entrepreneurs see impending Armageddon as a business opportunity. Commenting to a conference audience on the riches—in particular, oil and gas—beneath the planet's icy wildernesses, a Shell executive once declared, "I will be one of those persons most cheering for an endless summer in Alaska." You can't help but admire capitalists and their optimism; even in the most dire of circumstances they're able to find a silver lining.
Spurred on by thoughts of raging forest fires and rising sea levels, Big Pharma plans to profit from our dystopian future through medicines to treat diseases caused or spread by soaring temperatures and polluted air. "There will be expanded markets for products for tropical and weather-related diseases, including waterborne illness," wrote drug company Merck & Co in a disclosure collected by CDP, a non-profit that asks businesses to report their environmental impact.
"As people begin to experience severe weather events with greater frequency, we expect an increasing need for confidence and preparedness in the arena of personal safety and the well-being of loved ones," predicts Apple, adding eagerly that its iPhones "can serve as a flashlight or a siren; they can provide first aid instructions; they can act as a radio; and they can be charged for many days via car batteries or even hand cranks." Alexa, add to cart.
While it's tempting to brand such businesses as culprits, many are striving to set a positive example by working to mitigate the effects of turbulent weather and depleted resources. So rather than worrying about the planet being destroyed, why not ask yourself how you can profit from the Earth's decline while being part of the solution.
See also: Sustainability Roundtable: 6 Trailblazers On Fashion's Footprints

Food For Thought
One of the most immediate threats driving climate change sits right in front of us on the dinner table. The production of food accounts for more greenhouse gas emissions than the entire transport sector, according to the US Environmental Protection Agency. And as the world's population grows—it's expected to reach 10 billion by 2050—so does demand for food, with the UN Food and Agriculture Organisation estimating that production needs to be increased by 70 per cent between 2007 and 2050.
As people begin to experience severe weather events with greater frequency, we expect an increasing need for confidence and preparedness
— Apple
Sustainable agriculture is relatively new in the impact-investing sector, but the global market value of products is expected to rocket to a whopping HK$6,827 billion by 2020, writes Principles for Responsible Investment, an international network of investors. In California, Lundberg Family Farms uses eco-positive farming methods to produce certified organic rice.
"Consumers now realise that the products they purchase have an impact on the environment," explains Tim Schultz, the company's vice-president of research and development. "They experience the effects of poor air and water quality first-hand. They see the effects of climate change playing out in their backyards."
"Customers want to show their support for sustainable businesses," says Tamsin Thornburrow, who established Hong Kong's first zero-waste store, Live Zero, in Sai Ying Pun. "But there is a much larger problem and that's food waste."
Thirty to 40 per cent of the food produced in the world is never eaten, according to the Massachusetts Institute of Technology. Some never gets harvested, some spoils and a lot is thrown away. ReFed, a US organisation that tracks food waste, counts at least 70 businesses that transform into new products food that would otherwise have been wasted.
The founders of cold-pressed juice company Wtrmln Wtr, for example, were inspired after learning that millions of kilograms of watermelon was left in fields to rot because it was judged too unattractive for sale.
Not able to establish a business devoted to eco-friendly food products? Even the smallest of steps by business owners makes a difference. "You don't have to sponsor a rainforest or build water systems in far off lands to improve the environment," says Schultz. "Take a look at your own operation and chances are that you will find things where focused attention can make a difference for both your company and the environment."
Clearing The Air
It was announced earlier this year that emission caps for Hong Kong's power plants could be slashed by 40 per cent after 2024 to improve the city's air quality. Harmful ozone gas is of international concern, with toxic clouds choking cities from Beijing to New Delhi, and companies battling street-level pollution are eager to find new ways to remove harmful pollutants from our lungs.
Two companies in India, Graviky Labs and Chakr Innovation, collect soot from engine exhausts to make oil-based paints, inks and pens. Meanwhile, Belgian researchers have developed a device that purifies air by converting carbon into less toxic compounds using sunlight.
On a larger scale, Swedish retailer Ikea has invested HK$15 billion in renewable energy projects, having already installed around 750,000 solar panels on its stores.
See also: Ronna Chao Of Novetex Is Closing The Loop In Sustainable Fashion—Here's How

Investing in sustainable aviation is another booming business, with emission-reducing fuels, such as bio and synthetic kerosene, making headlines. Gas emissions from international aviation have increased 83 per cent since 1990, says the David Suzuki Foundation, but the good news is that aircraft are becoming more economical.
"Each new generation of aircraft is 15 to 20 per cent more fuel-efficient than the one it replaces," says Haldane Dodd of the Air Transport Action Group, an independent coalition of businesses from the aviation industry. "Manufacturers invest around HK$117 billion per year in research into greater efficiency."
With many long-haul flights now powered by a creative mix of used cooking oil and kerosene and airlines including Cathay Pacific, Qantas and Japan Airlines spearheading the industry's search for alternative aviation fuels, air pollution control technologies will become a huge business opportunity in the coming years.
The Big Thirst
Water use has soared at more than twice the rate of the world's population growth in the past century and the United Nations estimates that demand will surpass supply as early as 2025. Not one to miss out on an opportunity, entrepreneur Elon Musk's electric car company, Tesla, has adopted a code of conduct for suppliers that includes a pledge to follow water-efficient procedures by using a closed-loop supply system that recirculates water.
Electric vehicles (EVs) nearly doubled their market share from 2017 to 2018, says car research company Edmunds, and many carmakers are betting that EVs will witness a surge in popularity over the coming years. Travel organisation AAA is in agreement, finding that 20 per cent of drivers indicated that they plan to consider an EV for their next vehicle, which is up from 15 per cent last year.
Musk isn't the only entrepreneur whose business is benefiting from the eco-potential of this industry, which is averaging operating profits of 12.9 per cent, reports Lux Research analyst Brent Giles. Altered: Nozzle from Stockholm has created special faucets and showerheads that reduce water consumption by breaking water into a mist, thus utilising every drop.
Spark, an international architectural design firm, repurposes plastic ocean garbage into solar-powered beach huts along Singapore's East Coast Park. "People want to make a difference and help bring positive change to what can only be described as a plastic epidemic," says Lisa Odell of Plastic Free HK, a company dedicated to changing Hong Kong's view of plastic waste.
Consumers now realise that the products they purchase have an impact on the environment
American enterprise ANDalyze makes sensor kits that can detect trace metals and chemicals in water. It's easy to forget that even in our modern world there are more than a billion people without access to clean drinking water.
And with the world suffering from a growing need for wastewater treatment and monitoring solutions, tapping the multibillion-dollar cleantech water sector isn't such a bad idea.
See also: 7 Eco-Friendly Fashion Labels That Are Redefining Luxury