A Beginner's Guide To CBD: What It Is And Where To Find CBD Products In Hong Kong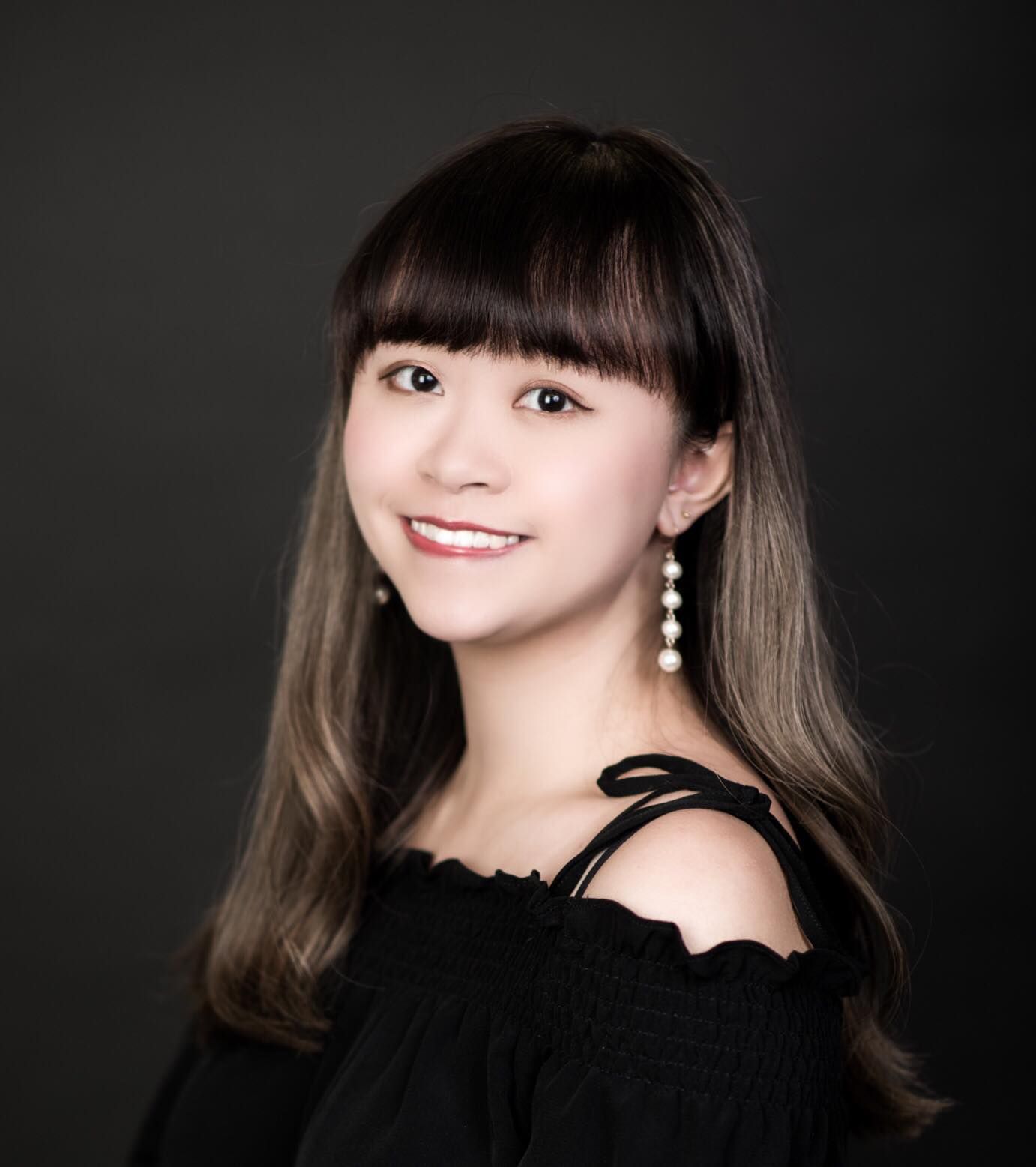 By Helen Yu
August 24, 2020
We chat with Denise Tam, founder of Hong Kong's CBD lifestyle brand Heavens Please, to learn more about her brand and why CBD can potentially benefit our health
The buzz around CBD (aka cannabidiol) is picking up momentum in Hong Kong's beauty and wellness scenes and it shows no sign of slowing down. For the unacquainted, CBD is known as a chemical compound that can be found in both in both hemp and cannabis plants—one of the hottest trends in cannabis that already made evident by the headlines in America a few years ago.
Often touted as a magical elixir with a wide range of applications in personal care and food industry, CBD comes in many different forms, including oils, balms, serums, and even gummies, beers and coffees. You've also likely been hearing its many wonderful health benefits... but how exactly does it work, and does it even legal in Hong Kong? We talk to Denise Tam, founder of Hong Kong's pioneering CBD brand Heavens Please, who shares the story behind her brand and tips on how to incorporate the powerful ingredient into our wellness routine.
See also: Farm-To-Face: 5 Beauty Brands That Are Changing The Face Of Natural Skincare
You're not only the founder of Heavens Please, but also the co-founder of Oh CBD Beer—Asia's first CBD beer brand. What drove you to start your businesses in the CBD field?
I had always been interested in plants—their magical and therapeutic uses fascinate me. My partner Terry and I came across the genus species Cannabis Sativa and we learnt about the entheogenic use of cannabis. I was experiencing anxiety and depression at that time and I found CBD especially effective in alleviating these symptoms. We then went on to do more research and started introducing CBD to our friends and families, and we have also seen great results on everyone in improving their quality of life.
After investigating local laws and regulations, we decided to bring CBD to Hong Kong because it is a wonderful compound that we see great opportunities in making people's lives better. As the world and the public has an increasing awareness of sustainable living and steering away from traditional pharmaceuticals to sought for a more natural alternative way of healing, we think it was the right time to introduce phytocannabinoids to Hong Kong. We all need something to elevate our stress and cope with what is happening in life, it was some of the most difficult times we endure here back in 2019.
What are the biggest myths about CBD?
One of the biggest myths about CBD is that it is not a cure-all. CBD and other phytocannabinoids can work through our ECS (endocannabinoid system) to balance our bodily systems and help us adapt to stress, but there's no such thing as tuning your health back to homeostasis immediately after using it once in a while. CBD has to be consumed with an appropriate amount continuously for maximum benefits, just like any kind of health supplements.
Also, for people who are dealing with serious health issues, they should always consult a doctor and remind themselves not to be over-dependent on CBD. We love CBD's powerful benefits, but it should be treated more as a tool to understand and improve our own wellbeing
What messages are you looking to promote with your brands for CBD?
We aim to promote the inclusive use of plants through our brands, to help modern-day people to reconnect with nature, learn to make conscious lifestyle choices and nurture our body as a whole, including the spirituality. We're also hoping to promote that all plants are equal in value, that they can heal us and provide most of our daily necessities and essential nutrients when being used correctly.
Raising the environmental awareness of the public is another goal that we want to achieve through promoting the use of hemp-made products like clothes, paper, plastic and building materials. Hemp is the only plant that can provide all our necessities while healing the planet, and we hope to transform and elevate people's wellness ritual while bringing more positivity to the world.
See also: 7 Meditation Apps To Calm And Guide Your Mind
Here's everything you need to know about CBD:
What is CBD?
CBD is short for cannabidiol, it is a chemical compound found in hemp or cannabis sativa which does not induce a psychoactive high. It is one of over a hundred other phytocannabinoids that are present in the plant. Another most well-known one is THC (tetrahydrocannabinol), which is psychoactive and can be counteracted by CBD.
CBD carries a wide range of therapeutic benefits, which can help reduce sleep disorders, managing anxiety and depression as a neuroprotective agent. Extensive scientific researches also show that CBD can benefit patients who are suffering from Alzheimer's, Parkinson's, epilepsy and cancer. Thanks to its anti-inflammatory, antioxidant and skin-soothing properties, CBD is also an effective and natural treatment for improving skin health, which is especially good for acne-prone, sensitive skin types.
Is it legal?
Yes, CBD is legal in Hong Kong as long as it does not contain THC and CBN (cannabinol). According to several official government press announcements, CBD is not classified as a dangerous drug and is therefore not controlled under the Dangerous Drugs Ordinance.
How does it work? Are there any side effects?
CBD and other phytocannabinoids work through ECS, a system which exists in all mammals, including humans and animals (this includes our pets, too). It plays a crucial role in regulating our physiology, mood, and everyday experience. The research on cannabis led to the discovery of this previously unknown biochemical communication system in our body, where scientists also recognised the receptors that respond to cannabis, as well as the endogenous cannabinoids released in our own bodies that bind to these receptors. This further suggests that ingesting CBD can activate the receptors to boost signalling, meaning it's safer than most pharmaceutical drugs on the market when treating anxiety or other conditions.
There are not much-known side effects when using CBD, except relatively minor ones like nausea, change of appetite, drowsiness, fatigue and dry mouth. However, when using medications that have a grapefruit warning, you should avoid using CBD as it may induce unwanted effects through medical interactions.
How to choose the right CBD products?
When choosing CBD products, you should first identify your concerns and select whether to use a CBD oil, a vape, or topical product or other forms of edibles. You can then decide on the concentration you need. For example, you can select something that starts at 300mg to treat mild symptoms, and you can go up to 1000mg under severe conditions. But take into consideration that if it's pure CBD isolate, broad-spectrum CBD or when there's a botanical formulation. The ingredient can work differently and produce different effects.
Generally speaking, a bottle of CBD oil refers to a volume of 30ml. When calculating dosage, divide the total concentration of CBD by volume and this will yield the dosage per ml. Daily dosage for normal concerns ranges from 10mg - 50mg for a person, but it varies depending on your metabolism and sensitivity.
For skin concerns or the need for localised relief such as pains and aches, it's better to use topical products as they can be targeted to specific areas. Unlike oral CBD products that require a longer time to take effect (as our digestive system needs time to fully digest them), topical products can be massaged directly into the skin, thus providing fast relief and cooling effect for sore muscles and joints.
See also: 5 Hong Kong-Based Beauty Brands To Upgrade Your Beauty Routine
Where To Find CBD Products In Hong Kong?
Heavens Please
Dedicated to promoting the holistic benefits to the public, the brainchild of Denise Tam and Terry Wu—Heavens Please—is a premium CBD lifestyle concept that offers quality products curated by eco-conscious brands across the globe. On their elegant site, you'll find CBD-infused serums, creams, oil tinctures, coffee beans, almonds, to name just a few.
Find out more at heavensplease.com
Cubed CBD HK
Whether you're already a user of CBD or looking to begin your own journey with this super ingredient, you can't go wrong with shopping on CBD Cubed HK. Having started their CBD business in the US years ago, you can trust that the founders know a thing or two about curating quality products to improve the wellbeing of people living in fast-paced cities. The brand has its own CBD line which includes body creams for skin relief, therapeutic oil drops, cooling body sprays, pet oils and many more.
Find out more at cubedcbdhk.com
Born CBD
Aiming to promote CBD's remarkable healing properties and giving the public easy access to a healthier state of body and mind, Born CBD is a reputed brand found and based in the US for all your wellness needs. As well as offering scrumptious CBD-infused gummies and body creams for muscle recovery, the brand also sells three different pleasantly-flavoured oil tinctures in varying strengths.

You can order Born CBD's products via the brand's sole distribution in Hong Kong on Instagram. Find out more about the brand here.
Elephant Grounds
Head to any of the branches of Tatler 500 lister Kevin Poon's popular café concept—Elephant Grounds—to get your caffeine and CBD fix for a relaxing brunch experience. The café has recently revamped their drink menu with an option of adding water-soluble CBD drop from Life CBD to their brews, where you can enjoy their drinks and combat anxiety and sleep disorders at the same time.
Follow Elephant Grounds on Instagram and Facebook for the latest updates.
Various locations, find out more at elephantgrounds.com
See also: Where to Find CBD Beer in Hong Kong