10 Hong Kong Art Exhibitions To See In February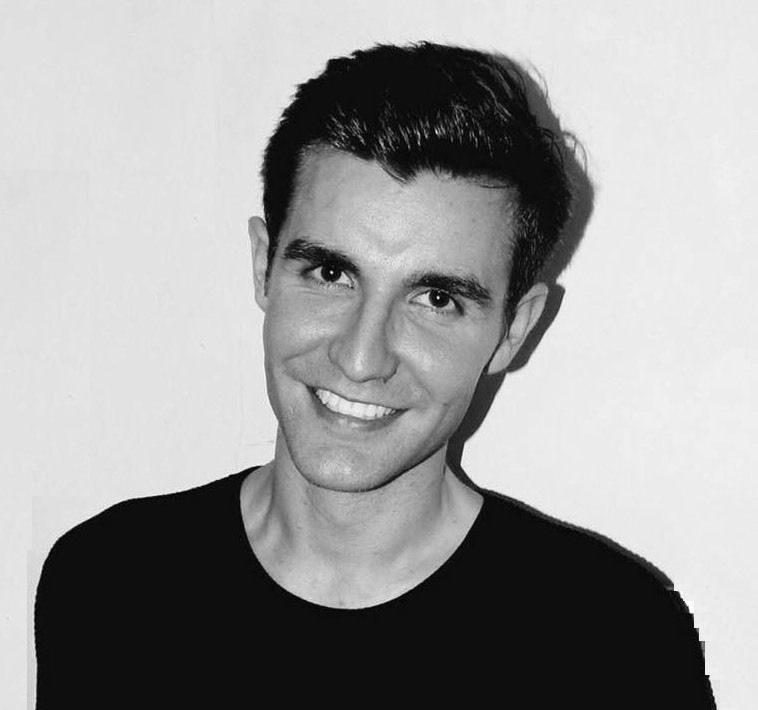 By Oliver Giles
February 05, 2019
From contemporary Chinese video art to vintage photographs of Patti Smith, there's something for everyone on show this month
1/10 Roe Ethridge: Sanctuary
One day Roe Ethridge can be photographing a house on a prairie in the Midwest for his conceptual art and the next he can be in New York City shooting one of the world's top models for a fashion magazine. His experiences bridging these two worlds inspire much of his art, which investigates how commercial photography, fine art, stock images and social media influence each other—and often intertwine.
At Gagosian, Ethridge is showing new photographs featuring everything from workers in an industrial cleaning facility in New York to seemingly candid shots of his mother.
Roe Ethridge: Sanctuary runs until March 9 at Gagosian, 7/F Pedder Building, 12 Pedder Street, Central; +852 2151 0555; gagosian.com
2/10 From Abba To Zappa
To launch its new space on Pound Lane in Sheung Wan, Blue Lotus Gallery is exhibiting photographs by acclaimed music photographer Gijsbert Hanekroot, who travelled around the world in the late 1960s and '70s photographing icons including David Bowie, Patti Smith, Neil Young, the Rolling Stones and John Lennon.
Don't miss Hanekroot's shot of a suavely-dressed Bryan Ferry posing with a young Jerry Hall and his moody portraits of Leonard Cohen.
From Abba To Zappa runs from February 15 to March 10 at Blue Lotus Gallery, 28 Pound Lane, Sheung Wan; +852 5193 0809; bluelotus-gallery.com
See also: The Year Of The Pig: 5 Pigs In Art
3/10 Tao Hui: Rhythm and Senses
Mainland Chinese artist Tao Hui's first solo exhibition in Hong Kong is open at Edouard Malingue Gallery this month. Through four new video works and installations, the exhibition explores how technology is affecting our lives and relationships. Hui has gone so far as to install sliding doors in the gallery that separate the works, so each can be considered individually.
Tao Hui: Rhythm and Senses runs until March 15 at Edouard Malingue Gallery, 6/F 33 Des Voeux Road, Central; +852 2810 0317; edouardmalingue.com
4/10 Is The World Your Friend?
Hong Kong-born artist Isaac Chong Wai has returned to the city to host this solo exhibition, which was inspired by the experience of being attacked by a stranger on the streets of Berlin, his adoptive home.
The show explores themes of trauma, violence and reconciliation on both personal and political levels. One particularly memorable work, Haribo Wall—Gold (Under Construction) (2017—2019), is a wall built from solid blocks of the soft German sweets—a tongue-in-cheek and thought-provoking reflection on the concept of soft power.
Is The World Your Friend? runs until March 9 at Blindspot Gallery, 15/F Po Chai Industrial Building, 28 Wong Chuk Hang Road; +852 2517 6238; blindspotgallery.com
See also: Art Insider: Mimi Chun
5/10 Shek-O Sublime
Featuring the works of 20 artists who live in Hong Kong and Macau, this group exhibition at Gallery Exit is curated by Caroline Chiu. Lee Kit, Chris Huen Sin-kan, Daphné Mandel and Konstantin Bessmertny are just a few of the artists featured.
Shek-O Sublime runs from January 12 to March 9 at Gallery Exit, 3/F Blue Box Factory Building, 25 Hing Wo Street, Aberdeen; +852 2541 1299; galleryexit.com
6/10 Sarah Crowner: Paintings For The Stage 
American artist Sarah Crowner is inspired by everything from 20th-century modernist architecture to Mexican ceramics to Scandinavian textiles, and this wide array of influences shows in her work, which spans paintings on canvas, ceramic tiles, textile-based art and more.
At Simon Lee Gallery this month, Crowner is unveiling a series of new stitched canvas paintings and a collaborative project with Pink Lam, a Hong Kong-based painter and set designer.
Sarah Crowner runs from February 15 to March 20 at Simon Lee Gallery, 304, 3/F Pedder Building, 12 Pedder Street, Central; +852 2801 6252; simonleegallery.com
See also: Art Insider: Katherine Schaefer
7/10 Far Away, Too Close
Far Away, Too Close is part of Contagious Cities, an international collaborative project that was organised by the charitable foundation the Wellcome Trust to mark the centenary of the 1918-19 flu pandemic. Curated by Ying Kowk, Far Away, Too Close features works by 10 artists from Hong Kong, Mainland China and Taiwan, including Angela Su, Oscar Chan Yik-long and Chou Yu-cheng. Through art, Far Away, Too Close hopes to spark conversations about global epidemics—and what we can do to stop them.
Contagious Cities also incorporates other exhibitions, broadcasts and events. Keep an eye out for news about projects at Asia Art Archive and Oi! art space, as well as the launch of an app by the Hong Kong Museum of Medical Sciences to guide users along the city's Taipingshan Medical Heritage Trail.
Contagious Cities is running across various venues around Hong Kong. Far Away, Too Close runs until April 22 at Tai Kwun, 10 Hollywood Road, Central; +852 3559 2600; taikwun.hk
8/10 Crossing The Line
Canadian artist Marcel Dzama has impressed gallery-goers around the world with his fantastical drawings and paintings that are often inspired by mythology, folklore and fairytales. At this show, Dzama is revealing new drawings, dioramas and a film that were all inspired by a recent trip to Hong Kong. This exhibition will be his ninth show globally with David Zwirner but his first in Hong Kong.
Crossing the Line runs until March 9 at David Zwirner, 5/F—6/F H Queen's, 80 Queen's Road Central; +852 2119 5900; davidzwirner.com
9/10 Green Spot
American artist Ellen Altfest might be inspired by real life and nature, but she renders her subjects in such a detailed manner—revealing pores and individual strands of hair typically imperceptible to the human eye—that her work often appears abstract. Her first solo exhibition in Asia showcases seven works painted between 2013 and 2017.
Green Spot runs until March 16 at White Cube Hong Kong, 50 Connaught Road, Central; +852 2952 2000; whitecube.com
See also: 10 Global Art Exhibitions To See In 2019
10/10 Between Spirit and Magic
Six female artists who live and work in the United States but trace their roots to India, Pakistan and Iran are featured in this group show at Rossi & Rossi. Although they all work in different media, their art is connected by the way it draws on traditions, materials and imagery from their ancestral home countries.
Between Spirit and Magic runs from January 26 to March 16 at Rossi & Rossi, 3C Yally Industrial Building, 6 Yip Fat Street, Wong Chuk Hang; +852 2575 9417; rossirossi.com