10 Hong Kong Art Exhibitions To See In May 2020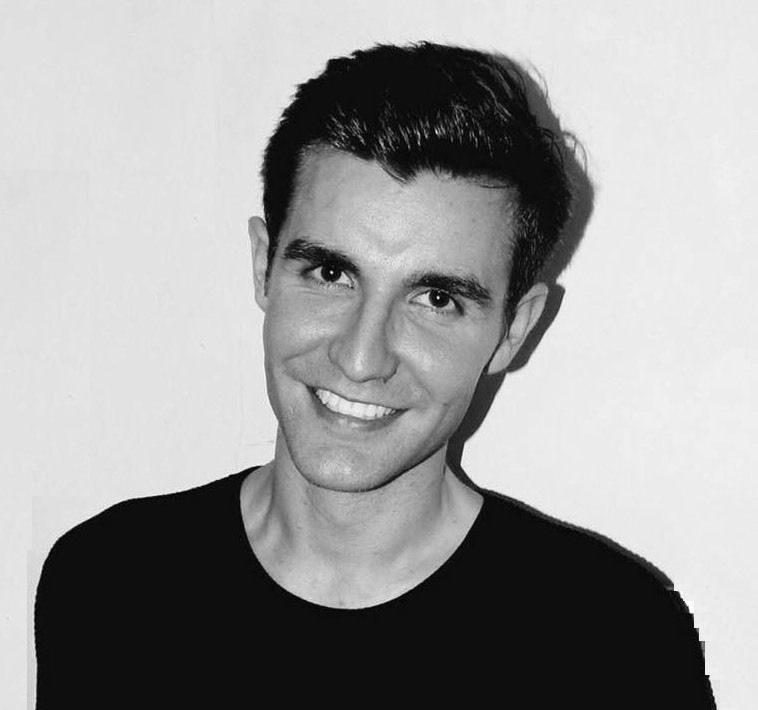 By Oliver Giles
May 05, 2020
Whether you want to see art online or in person, there are plenty of shows opening this month
Hauser & Wirth: Beside Itself
Last month Hauser & Wirth launched ArtLab, an arm of the gallery that will explore how technology can be used to make art more accessible to people around the world.
ArtLab's first project is HWVR, a new virtual reality exhibition tool that allows the gallery to host lifelike digital exhibitions.
The first of these is Beside Itself, a group exhibition that will 'take place' in Hauser & Wirth Menorca, which in reality won't open until 2021, when the architect Luis Laplace completes its transformation from a naval hospital into a gallery.
Beside Itself features a series of text-based works by artists including Louise Bourgeois, Mark Bradford, Jenny Holzer, Roni Horn, Lorna Simpson and Lawrence Weiner 'hanging' in the Menorca gallery. It can be accessed via the gallery's website from a computer, phone or VR headset.
From April 30. Find out more at hauserwirth.com
David Zwirner: Lixia
On May 5, David Zwirner's gallery in H Queen's will reopen with an exhibition and online viewing room titled Lixia, the name of the seventh solar term according to traditional East Asian calendars.
The group show will feature works by more than 15 artists, including Yayoi Kusama, Alice Neel, Wolfgang Tillmans, Luc Tuymans and Lisa Yuskavage.
To visit the exhibition in person, please email hongkong@davidzwirner.com to make an appointment.
From May 5. David Zwirner, 5/F and 6/F H Queen's, 80 Queen's Road Central, 2119 5900. Find out more at davidzwirner.com
See also: Wolfgang Tillmans And David Zwirner Land In Hong Kong
Asia Society: The Next Act: Contemporary Art from Hong Kong
Gagosian: Artist Spotlight
Continuing through to July is Gagosian's online Artist Spotlight initiative, which highlights artists who were due to have their work exhibited in its galleries around the world before the Covid-19 pandemic forced galleries to shut their doors. Many of these artists have been working for months—and in some cases years—on these bodies of work.
British painter Jenny Saville, postmodernist photographer Roe Ethridge and multimedia artist Dan Colen are just three of the many artists who are being featured.
Every Wednesday Gagosian will introduce one artist before presenting one work by that artist on Friday, which will be exhibited on Gagosian's website with pricing information for 48 hours. Video interviews and essays will also be uploaded to give insight into each artist's practice.
Find out more at gagosian.com
Lehmann Maupin: Power Wall
Available to view on Lehmann Maupin's website or at the gallery's space in Pedder Building, this exhibition is the first joint show of work by Jamaica-born, New York-based artist Nari Ward and South Africa-born, Berlin-based artist Robin Rhode, who both explore politics, history and identity in their work.
Ward is best known for his sculptural installations made from found objects such as baby strollers, television sets, bottles and shopping carts that tackle big social and political questions about race, poverty and consumerism, while Rhode works in photography, video and sculpture.
Until May 16. 407, 4/F Pedder Building, 12 Pedder Street, Central, 2530 0025. Find out more at lehmannmaupin.com
Pékin Fine Arts: Organic City
Hong Kong-based artist Daphné Mandel's latest works are being shown at Pékin Fine Arts this month.
Many of Mandel's recent paintings and photographs from her Organic City series merge Hong Kong city scenes with images of towering trees—think skyscrapers clad in scaffolding standing in misty woods, or corner houses rising from tropical forests.
May 16 to July 25. 16/F, Union Industrial Building, 48 Wong Chuk Hang Road, Wong Chuk Hang. Find out more at pekinfinearts.com
Art Power HK
Virtual exhibitions, talks with artists and video tours of galleries are all available at Art Power HK, a free online platform promoting almost everything that's taking place in Hong Kong's galleries and museums right now.
The platform is backed by more than 80 galleries, museums, auction houses, not-for-profit organisations, educational institutions and cultural media outlets in Hong Kong, who banded together to support the city's art scene after several major events—including Art Basel in Hong Kong—were cancelled in March.
Find out more at artpowerhk.com
Villepin: Friendship & Reconciliation
The inaugural exhibition at Villepin—a gallery opened by former French prime minister Dominique de Villepin and his son, Arthur, in March—is a show of paintings by the late Chinese-French artist Zao Wou-ki.
Zao's work now commands famously high prices (one painting sold for HK$510 million at Sotheby's in Hong Kong in 2018), but before the painter was making headlines worldwide he was a close friend of the De Villepin family, even staying with them in the French countryside during a period when he was feeling particularly uninspired. It was on that trip that Zao first experimented with watercolours.
"It was fascinating to watch him and his technique," says Dominique. "He had such an energetic way of using watercolours. You could see instantly that he had a new energy and a new reason for living."
The show features a selection of oil paintings, Chinese inks, watercolours and lithographs, dating from the 1940s to the 2000s.
Until September 20. 53-55 Hollywood Road, Central. Find out more at villepinart.com
See also: A Family Affair: Dominique & Arthur de Villepin On Opening A Gallery In Hong Kong
Blindspot Gallery: Anonymous Society of Magick
Ying Kwok—who curated Samson Young's acclaimed exhibition at the Venice Biennale in 2017 and the Contagious Cities show at Tai Kwun in 2018, among many others—is behind this group show. Featured are works by Chen Wei, Hao Jingban, Lam Tung-pang, Wang Tuo and Trevor Yeung—five artists from Hong Kong and Mainland China who have all used either photography or video in their work.
April 14 to May 30. 15/F Po Chai Industrial Building, 28 Wong Chuk Hang Road, Wong Chuk Hang. Find out more at blindspotgallery.com
De Sarthe Gallery: Shifting Landscapes
Works by the late Chinese-French abstract painter Chu Teh-Chun and rising star of Hong Kong's art scene Andrew Luk can be seen in person this month at De Sarthe Gallery.
Originally intended to be shown at Art Basel in Hong Kong, Luk's work is a large-scale installation titled Haunted, Salvaged, which takes the form of a series of large-scale mobiles that hang above sculptures positioned on the floor.
Although Luk works in very different media to Chu, they both explore the relationships between humans and nature in their work.
April 11 to May 2. 20/F, Global Trade Square, No. 21 Wong Chuk Hang Road, Wong Chuk Hang, 2167 8896. Find out more at desarthe.com
See also: The Tatler Guide To Art Galleries In Wong Chuk Hang & Aberdeen