10 Hong Kong Art Exhibitions To See In November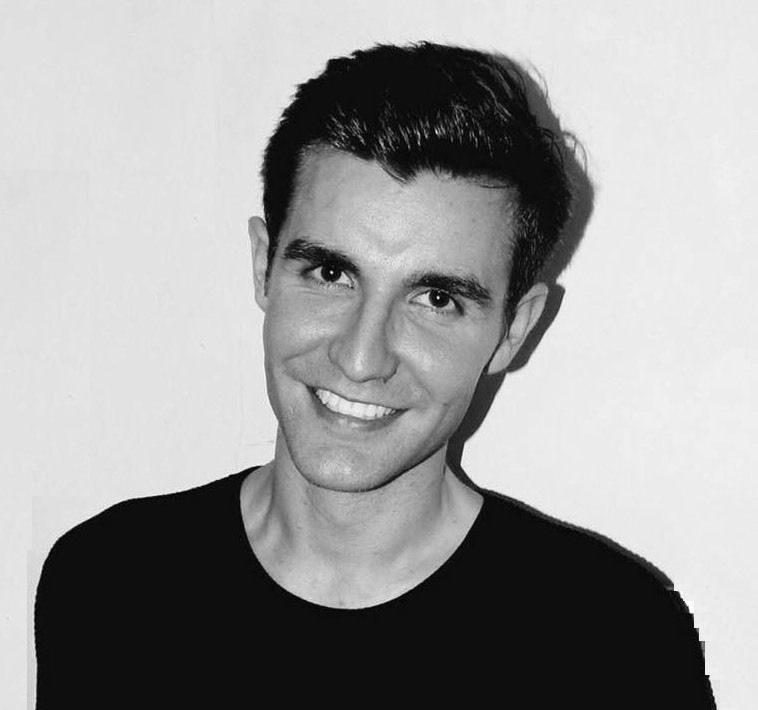 By Oliver Giles
November 01, 2018
Everything from striking photographs of old Hong Kong to minimalist sculptures by Mexican artists feature in this month's shows
1/10 Keith Macgregor: The Way We Were
Blue Lotus Gallery is hosting a pop-up exhibition in event space Usagi of photographs by Keith Macgregor, who has been photographing Hong Kong for more than 40 years. This exhibition showcases some of Macgregor's best shots from the 1970s and '80s, which provide a glimpse of a time gone by when rickshaws were still pulled along neon-lit streets and fleets of traditional sailing junks floated on the harbour.
Keith Macgregor: The Way We Were runs from November 2 to 18 at Usagi, G/F, Wah Shin House, 6-10 Shin Hing Street, Central; +852 2448 9968; usagi.com; blue-lotusgallery.com
2/10 Noguchi for Danh Vo: Counterpoint
This show presents sculptures by acclaimed 20th-century Japanese-American artist Isamu Noguchi alongside new works by Vietnamese-Danish conceptual artist Danh Vo, exploring both artists' commitment to making connections across cultures. A series of talks, tours, performances and workshops accompanies the exhibition.
Noguchi for Danh Vo: Counterpoint runs from November 16 to April 22, 2019 at M+ Pavilion, West Kowloon Cultural District, Tsim Sha Tsui; +852 2200 0217; westkowloon.hk
3/10 Flavin, Judd, McCracken, Sandback
The first ever exhibition in Hong Kong—and one of the first in Asia—to explore the minimalist movement that emerged in the USA after the end of WWII, this exhibition brings together the sleek sculptures of Donald Judd, Dan Flavin, John McCracken and Fred Sandback.
To coincide with this show, David Zwirner is showcasing a monumental neon installation by Flavin at the West Bund Art & Design fair in Shanghai from November 7—11.
Flavin, Judd, McCracken, Sandback runs from November 15 to December 21 at David Zwirner, 5/F—6/F H Queen's, 80 Queen's Road Central; +852 2119 5900; davidzwirner.com
4/10 José León Cerrillo, Jose Dávila, Gabriel Rico and Martín Soto Climent: Unstable Stillness
Perrotin is shining a light on four Mexican artists this month, none of whom have ever had their work exhibited in Hong Kong before. Aside from their nationality, all four of the artists in this show are connected by their exploration of architecture through their art and their use of unusual materials, ranging from volcanic rock (in the case of Jose Dávila) to taxidermied animals (a favourite of Gabriel Rico).
Unstable Stillness runs from November 1 to December 1 at Perrotin, 15/F 50 Connaught Road Central; +852 3758 2180; perrotin.com
5/10 Toby Ziegler: Your Mother
British artist Toby Ziegler is unveiling a new series of paintings at this show, his second in Hong Kong. The new works were all inspired by two paintings—Smoking Fame, and The Flea Catcher—by 17th-century French artist Georges de La Tour. As with Ziegler's earlier series, each of the works begins as a digitally-generated image, which he then paints on aluminium panels.
Toby Ziegler: Your Mother runs until January 4, 2019 at Simon Lee Gallery, 3/F Pedder Building, 12 Pedder Street, Central; +852 2801 6252; simonleegallery.com
See also: Art Insider: Katherine Schaefer
6/10 Roni Horn
The first exhibition in Hong Kong of American conceptual artist Roni Horn showcases more than 50 works from across her career of more than 30 years, including works on paper, photography, installations and glass sculptures.
Roni Horn runs from November 27 to March 2, 2019 at Hauser & Wirth, 15/F and 16/F H Queen's, 80 Queen's Road Central; hauserwirth.com
7/10 Lee Kang-hyo
Soluna Fine Art opened its Hong Kong gallery with a bang in October, with an energetic performance by South Korean ceramicist Lee Kang-hyo stealing the show at the opening party. The gallery's inaugural exhibition is also dedicated to works by Lee and features five paintings, 12 wall-mounted ceramic works and more than 20 earthenware pots, ranging from small bowls to tall, thin vases.
Lee Kang-hyo runs until November 15 at Soluna Fine Art, 52 Sai St, Sheung Wan; +852 9680 5755; solunafineart.com
8/10 Park Seo-bo: Ecriture 1967-1976
The international art world has been going crazy for dansaekhwa—a style of painting that emerged in South Korea in the 1970s—over the past few years, with collectors spending millions of US dollars to nab the works at auction. This exhibition at White Cube showcases works by Park Seo-bo, who's often cited as the father of dansaekhwa, made during the very early years of the movement, so is sure to impress collectors and art historians alike.
Park Seo-bo: Ecriture 1967-1976 runs from November 22 to January 5, 2019 at White Cube Hong Kong, 50 Connaught Road, Central; +852 2952 2000; whitecube.com
9/10 Fong Chung-Ray, Enlightenment: 1998-2018
The artists in Taiwan's Fifth Moon Group of artists shook up the Asian art scene in the 1960s and continue to impress critics, curators and collectors to this day. Fong Chung-Ray, who was one of the founders of the Fifth Moon, has an exhibition at Galerie du Monde this month that showcases 15 works Fong has made over the past two decades, many of which have never been seen by the public before.
Fong is particularly well known for the unique way he combines traditional Chinese ink painting and American abstract expressionism.
Fong Chung-Ray, Enlightenment: 1998-2018 runs until November 24 at Galerie du Monde, 108 Ruttonjee Centre, 11 Duddell Street, Central; +852 2525 0529; galeriedumonde.com
10/10 Nigel Cooke
British painter Nigel Cooke once declared to the Guardian that "anxiety is the only appropriate feeling for a contemporary figure painting"—and this shows in his work. Many of Cooke's large canvases are packed with shadowy figures and mysterious landscapes, while others feature skulls. Having previously had his works shown in the halls of leading museums, including New York's Museum of Modern Art and London's Tate, this month Cooke is unveiling a new series of works at Pace in Hong Kong.
Nigel Cooke runs from November 23 to January 4, 2019 at Pace, 12/F H Queen's, 80 Queen's Road Central; +852 2528 0792; pacegallery.com
See also: The Artist Is Present: Inside Gucci's Art Exhibition In Shanghai