Artist Stephen Wong Chun-hei On His Love For Hong Kong's Landscapes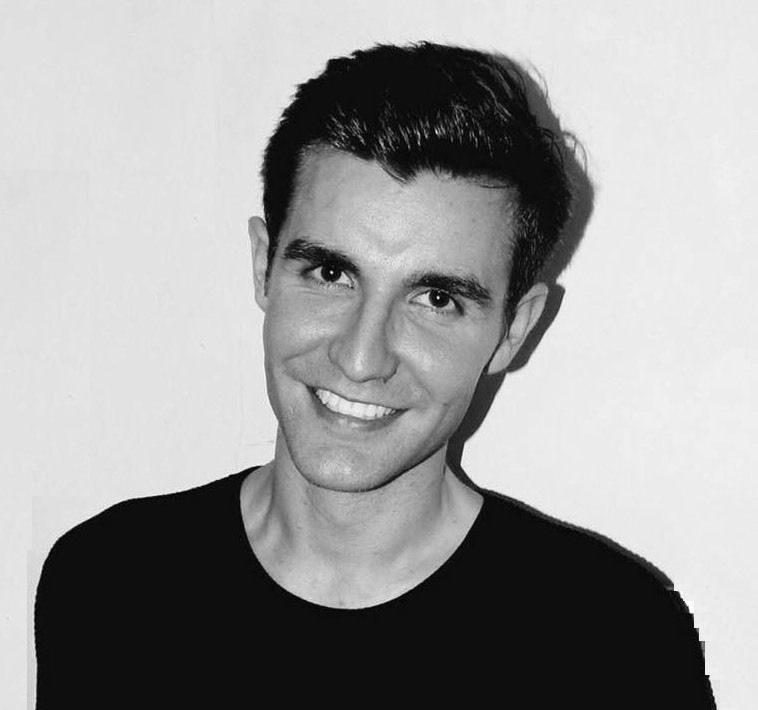 By Oliver Giles
June 21, 2021
Stephen Wong Chun-hei has become one of Hong Kong's most in-demand artists by putting his own spin on one of the world's oldest art forms, landscape painting
As a child, Stephen Wong Chun-hei had a vision of the kind of artist he wanted to be. He pictured himself standing at the foot of a mountain, sketchbook in hand, painting the towering peak before him and the fluffy clouds floating overhead.
But when he got to university, that fantasy was almost squashed. "At art school, nobody was talking about landscape painting or even painting outdoors, painting real places," he says. "It was seen as a very old style. No one dared to do it."
Until Wong, that is. Soon after graduation, he stopped working on the conceptual art he had been taught and returned to his childhood dream. He began exploring Hong Kong's hiking trails and thinking about how to capture the city's tropical forests and craggy peaks, making sketches and watercolours on his walks, then transforming these small studies into sprawling, metres-long paintings when he arrived back in his studio. To Wong's surprise—and that of the naysayers who had dissuaded him from pursuing his passion—these paintings have become a critical and commercial hit, selling to collectors and museums and earning him rapturous praise in the media.
See also: Knowledge of Design Week Hong Kong 2021: 3 Talks Not To Miss
"I've heard him described as the David Hockney of our city," says Lumen Kinoshita, an art collector and director of the financial services firm KGI Asia. Kinoshita has a small painting by Wong in her bedroom, propped on top of a vintage Louis Vuitton trunk. "It shows a road winding through hills, leading to a cliffside and the sea. Looking at it always brings a smile to my face."
It was in fact a pilgrimage to Hockney's home country in 2011 that persuaded Wong to devote himself to painting Hong Kong's landscapes. "I like Hockney a lot, so I went to the UK to see the landscapes that had inspired him. I went to London and to Yorkshire," says Wong. Hockney was born in the Yorkshire town of Bradford and has made hundreds of paintings inspired by the surrounding countryside. "I felt very strange because the landscape was very beautiful, but at the same time I didn't really understand it," says Wong. "What I understand is the Hong Kong landscape: the green colours, the mountains, the clouds. Since that trip, I work mainly on the landscapes of Hong Kong."
See also: 7 Art Jamming Studios In Hong Kong
Hockney's influence can be seen in Wong's use of vibrant, almost straight-from-the pot colours, and in his paintings' clean lines and dramatic use of light and shadow. Another major influence is the 18th-century British painter John Constable, whom Wong admires for obsessively painting the area surrounding his home in Suffolk, a region now colloquially known as "Constable country".
Wong talks with deep warmth and knowledge about Hong Kong's country parks, but he was not always so familiar with them. He grew up in Sham Shui Po, one of the most densely populated districts of the city, the child of a doctor and a tour guide who did not have any particular interest in nature. "I couldn't see any greenery from my bedroom window," says Wong. "And when I was a child, I never went hiking. It wasn't until after I graduated, I went to 7-Eleven and bought a book on hiking in Hong Kong."
He quickly caught the hiking bug, but his early attempts painting outside were unsuccessful. "I carried very heavy tools; it was very foolish," says Wong, laughing. "Carrying them made me so tired, then when there was a strong wind, everything collapsed."
The first time he successfully worked outdoors was one night at the picturesque Wu Kai Sha Public Pier, which juts into Tolo Harbour and looks towards Ma On Shan, one of Hong Kong's tallest mountains. "I remember is was 4pm and I had a very small sketchbook. I started drawing a very wide angle of the scene but because my sketchbook was very small, I needed to combine lots of pages to make one long painting. The first piece had very bright colours because the sky was still very bright, then in the last piece it was nighttime. I thought it was very interesting because I not only captured the scenery but also the time. The passage of time, scenery and memory are important to me." Memory is crucial because Wong never paints from photographs, preferring to watch the landscape unfold over minutes or hours than to capture it in a single frame. "I like to see how the landscape changes," he says. "And when I forget something, I use my imagination to complete the painting."
See also: The De Villepins On Their Long Friendship With South Korean Artist Myonghi Kang


Close inspection of Wong's work reveals this element of fantasy. Sometimes roads and railways cut through scenes at impossible angles; other times peaks are made unfeasibly jagged or perfectly rounded. Occasionally, Wong combines elements from different places to create a totally fictional place. "It gives me great joy to look at the imaginary world he creates," says William Lim, an art collector, artist and managing director of CL3 Architects. Lim has two paintings by Wong hanging in his study at home. "In my opinion, technically, he is one of the best painters on canvas in Hong Kong. You can really journey within his paintings."
The idea of travelling through a painting was one of the key tenets of ancient Chinese landscape painting, which are often not depictions of real places but representations of the artist's thoughts or ideas. Many of these works feature a path that viewers are supposed to trace through the scene, embarking on a mental journey through the art.
"Painting is, for me, another way of travelling in the landscape, though I did not get this idea from traditional Chinese landscape pictures. When I was studying them at university, I always fell asleep," says Wong, laughing. "But many people have talked about it to me."
During the pandemic, Wong has found a different way to travel through his art. In April 2020, he was booked to travel to Kyoto for a holiday, but the trip was cancelled. Frustrated, Wong spent a few days in his studio tracing his itinerary on Google Earth, looking at all the places in Kyoto he should have been. "It felt like sightseeing," he says. "I started looking at other landscapes around the world and in my small sketchbook started to draw some landscapes from my monitor. I treated it almost like a Grand Tour, like landscape painters in the past, who would go on a Grand Tour to study different landscapes."
The resulting paintings are going on show at Gallery Exit in an exhibition titled The Grand Tour in Google Earth, which will run from July 3 until early August. At the time of writing, Wong is hoping to show 180 A5-sized paintings, as well as a handful of large works, some of them roughly two metres by two metres. A few of the pieces feature iconic landmarks, such as Mount Fuji and Machu Picchu, but many of them depict unremarkable, everyday scenes that have been captured by Google: a yellow school bus driving along a leafy road in the US, a small stone church in Norway, a beach on the Singaporean island of Sentosa.
"At first I had a plan of where I wanted to go, but now I choose places randomly," says Wong. "Every day I click on a place and walk around trying to find a good landscape for me to paint. I can study all these landscapes while I'm staying at home."
Once travel restrictions ease, Wong hopes to travel to Japan to follow in the footsteps of the legendary artist Hokusai, and to France to paint the same landscapes as Cézanne. These ideas are modelled on a trip he took in 2017, when he once again visited Constable country in the UK. "I want to paint what they painted," he says.
But, more than anything, Wong wants to keep painting the countryside of his home town. "I'm planning to paint a very big piece on the MacLehose Trail," he says, referring to the 100 km trail that stretches across Hong Kong's rural New Territories. "I want to paint it across maybe ten pieces of canvas, each of them nearly two metres by two metres. Hong Kong has so many beautiful landscapes. There are so many beautiful places that I want to paint."
See also: 10 Must-See Art Exhibitions In Hong Kong In June 2021