What To Expect From The Newly Re-opened Hong Kong Museum Of Art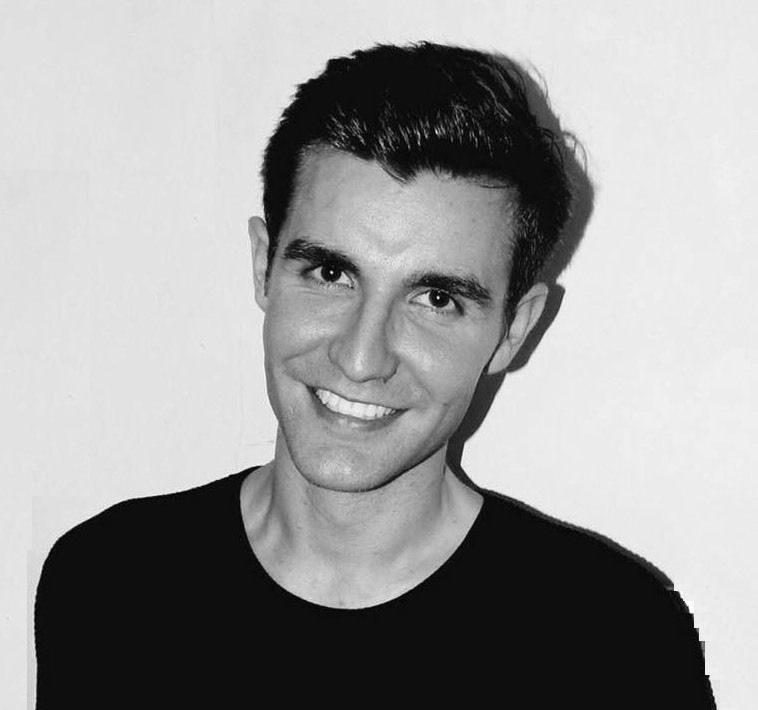 By Oliver Giles
December 05, 2019
The Hong Kong Museum of Art reopens this month after a four-year-long makeover costing nearly HK$1 billion. Director Maria Mok opens the doors for an exclusive first look
When the Hong Kong Museum of Art (HKMOA) reopens at the end of this year, one of its 11 exhibitions will feature some of the most famous landscape paintings in the world—all of them on loan from London's Tate. Hongkongers will have the chance to see a moody maritime scene by JMW Turner, a sprawling, 12.2m long landscape by David Hockney and more than 70 other drawings, prints and paintings. But the show isn't going to be a by-the-book look back at the best of British art.
"With travelling exhibitions, we are not going to restrict ourselves to something that's like an instant noodle project," says Maria Mok, director of HKMOA. "We want to expand these exhibitions and infuse them with our own voice—a specific Hong Kong viewpoint. So, for the Tate exhibition, we've invited local artists Simon Wan and Joey Leung to present their photography, mixed media work and Chinese paintings to initiate a new dialogue with British landscape painters. We want to offer this Hong Kong viewpoint in all of our programmes. I think HKMOA has a unique opportunity to tell the stories of Hong Kong through art."
New Look
Following a four-year-long, HK$930 million renovation, HKMOA now has more opportunities to tell these stories than ever before. Architect Vivian Fung kept the shell of the old building but added a new wing and another floor of exhibition space, increasing gallery space from roughly 75,000sqft to nearly 110,000sqft. Fung also clad the whole building in a rippling glass facade that echoes the waves of Victoria Harbour, which the museum overlooks. "There are enormous floor-to-ceiling windows on every floor, so people can see the skyline and the harbour—Hong Kong's most famous work of art," says Mok.
The number of galleries has increased from seven to 12, and Mok is relaunching the museum with 11 exhibitions that showcase the "four pillars" of the museum's collection. "First, there's Chinese antiquities, such as ceramics and lacquerware," she explains. "Then there's Chinese paintings and calligraphy. Thirdly, there's China trade art, which is paintings produced during the 18th and 19th centuries, when Hong Kong was coming to prominence internationally. Back then, when Western traders came here, if they wanted some kind of memorabilia, they had to go to specific artists that produced these paintings. It's a unique type of painting, and we have one of the best collections of China trade art in the world. The fourth pillar is modern and contemporary Hong Kong art."
The hands-on donors
Several of the opening exhibitions give a nod to donors who bequeathed their major collections to HKMOA. "Low Chuck-tiew was one of the most important donors in the early days," says Mok. "He was a banker who witnessed a large quantity of Chinese relics being brought to Hong Kong because of the turmoil in China in the years after World War II. He wanted to keep these works of art in Hong Kong and, after he collected a large and significant amount of Chinese paintings of the Ming and Qing dynasties, he donated all of them to the Hong Kong government.
Another early donor was Catchick Paul Chater—who Chater Road, Chater Garden and the Chater Building are named after. He bequeathed his collection of China trade paintings to the Hong Kong government in 1926; then, during WWII, his collection was looted, hidden, then rediscovered and rescued. Out of the original 430 pieces, only 93 pieces survived. We're going to retell that story in one of the reopening exhibitions." Kum Chi-keung that was inspired by traditional birdcages—are exhibited in The Lab, a new gallery on the top floor.
Technological Leaps
Guiding visitors through these varied exhibitions is a new app. "Our audio guide rides on the app, so visitors won't have to borrow more traditional audio guides, although they can if they choose to," says Mok. "And we're using iBeacons all around the museum. These iBeacons can identify where you are, then send questions and games to your phone. The app also has a game called Stamp By Me, where you answer questions to collect stamps that you can share on social media. Once you've collected a certain number of stamps, you earn a prize." The game can be played by children and adults alike.
Broad Strokes
The expanded HKMOA is the latest boon to Hong Kong's art scene, following the opening of Tai Kwun Centre for Heritage & Arts last year, and the news that the long-awaited M+ will open by March 2021. "We all have to complement each other to ensure that Hong Kong's reputation as an international metropolis and arts hub is secure," says Mok.
"M+ is working not just with fine arts, but with visual culture—including design, moving images, architecture and popular culture. And in terms of time periods, M+ is focused on the 20th and 21st centuries. Tai Kwun is very contemporary as well. Whereas we deal not only with the contemporary but also with the historical. Our DNA has elements that contain the new and the old, the local and international, the West and China."
Joining all these threads together is the city of Hong Kong. "Hong Kong art is our mandate: our key mission is to collect and promote and interpret art from Hong Kong through research and through exhibitions," says Mok. "We are going to play a very active role in studying art, studying art history and studying Hong Kong. We want to position ourselves as a museum that interprets traditions with a refreshing viewpoint—a Hong Kong viewpoint."
See also: Standing Proud: How Patrick Sun Is Building A Brighter Future For The LGBTQ Community