10 Hong Kong Tattoo Artists To Follow On Instagram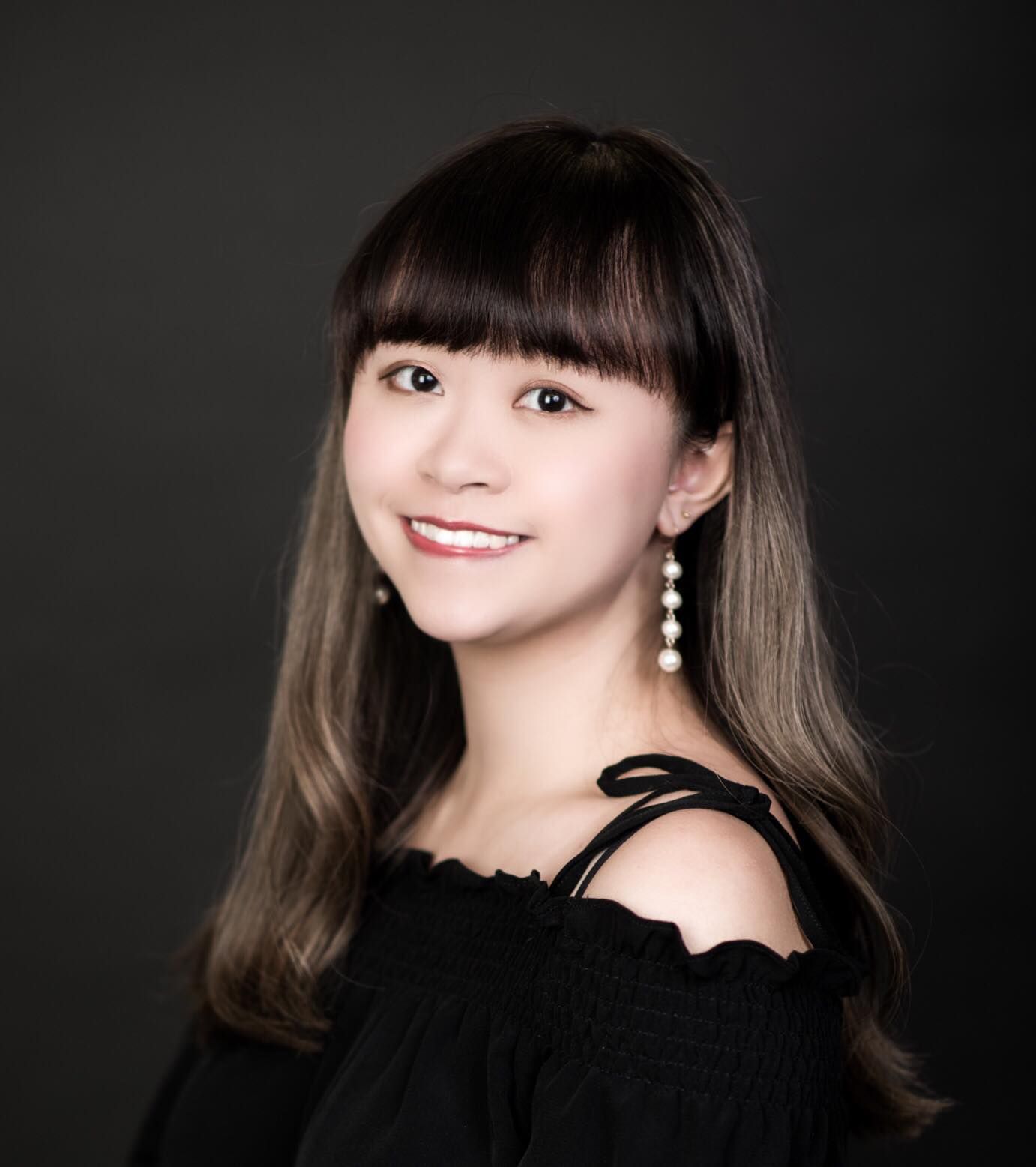 By Helen Yu
April 20, 2021
Whether you're searching for inspiration for a new tattoo, or simply looking to admire some cool ink designs, these are the most talented Hong Kong tattoo artists to follow on Instagram
Tattoos are a true reflection of one's personality. They can be sentimental ways to keep the memories of loved ones alive or meaningful reminders of a person's important life events. Individualistic and stylish, this form of body art has become increasingly popular over the years, with more and more people wanting to get tattooed and express their inner selves creatively.
If you've been thinking about getting a new tattoo—whether you're a first-timer or a tattoo enthusiast looking for unique designs to satisfy your next ink craving—we've found the most talented Hong Kong artists who have their own distinctive style and aesthetics that you can follow on Instagram for inspiration. Mastering designs ranging from abstract lines to elegant scripts and colourful patterns, there'll be an ink master to help you curate a tattoo that matches your style and vision in this list.
See also: 11 Hong Kong Tattoo Studios And Artists You Can Trust
1/10 @sweneychanie.tattoo
Known as a visual art graduate and a self-taught artist, Sweney Chanie's love of drawing was ingrained from a young age, who strongly believes that art is healing—both to the viewer and to the artist. She developed a keen interest in becoming a tattoo artist after her trip to New Zealand years ago, where she met a tattoo artist and tried her hands at a tattoo machine for the very first time. After completing her apprenticeship in Taiwan, she started her career in the tattoo industry and even opening up her own studio in Sai Ying Pun.
"I never thought I would become a tattoo artist, shifting my focus from the canvas to skin," she says. "It is a great thing when you love what you do for a living. I look forward to learning new skills, and following the path this creative journey takes me".
Most of her designs are often created on a small scale with minimal clean lines and intricate details with a feminine touch. If you're looking for delicate scripts, beautiful flowers or baby angel tattoos rendered with an elegant silhouette, Sweney Chanie is your girl.
Follow Sweney Chanie at @sweneychanie.tattoo
2/10 @moonchild.mirmanda
Starting out as a fine art graduate who worked at an advertising agency for a few years, Mirmanda knew she was destined for a more creative pathway. It wasn't long before she began pursuing a career in the tattoo industry, who constantly seeks inspiration from everyday life to transform each client's vision into a work of art.
"I noticed that the workflows of tattoo studios and advertising agencies are very similar," says Mirmanda. "You need to listen to your clients' stories and requests, then provide them with a visual solution. Comparing to advertising, I think tattooing would give me greater creative freedom, and that's why I decided to quit my job and learn how to do tattoo design."
You'll love following her account for her whimsical imagery, fluid lines, detailed dotwork and gorgeous nature-inspired designs.
Follow Mirmanda at @moonchild.mirmanda
3/10 @argontattoo
If you're a fan of Chinese art who are considering a non-traditional style of tattoo, Argon is the artist to follow. After working in the graphic design industry for over ten years, he began his career as a tattooist and further developed an incredibly bold, beautiful style infused with Chinese aesthetics that works just as well on skin as it does on canvas.
Argon has gained a reputation for his unique brush-stroke style inspired by Chinese calligraphy and ink painting. Upon looking through his previous works, you'll be impressed with the strong lines, movement and precision he put in his designs.
Follow Argon at @argontattoo
4/10 @gagama
5/10 @jenna_tattoo
Jenna Chu works from the well-known studio, Friday's Tattoo. Her style is a unique mix of traditional Japanese tattooing and modern artwork, whose designs are characterised by vibrant colours and unique patterns that's rare to find anywhere else in Hong Kong. Chu also finds inspiration from ukiyo-e—a genre of traditional Japanese art that associated with hedonism—to create beautiful works of art that clients will want to wear and show off on their feeds.
Follow Jenna Chu at @jenna_tattoo
6/10 @lhkiosk
Lhkiosk has always had a passion for art, who've shown a flair for creativity and drawing since a very young age. He has honed his drawing skills from over fifteen years of working in the graphic design industry and developed his own personal tattoo style after completing an apprenticeship. Youth, innocence and imagination are recurring themes in Lhkiosk' designs, who has built a cult following for his unique hand-drawn aesthetics and delicate linework.
"Most of my tattoo designs are customised based on clients' life stories, and I've been constantly dealing with themes of loneliness, spiritual freedom, fear, distant relationship during the tattoo design process," says Lhkiosk. " To me, tattoo is not only a beautiful art form to express your own story and emotions, but also a unique way to give voice to your personality—it can be funny and humorous as well."
Whether you're looking for a joyful throwback tat dedicated to your favourite memory or past emotional wounds, you'll definitely want him to be your new go-to artist.
Follow Lhkiosk at @lhkiosk
7/10 @raccoon.tattoo
This local artist begins her tattoo artistry after having worked in the art industry for a decade, who is determined to pursue a career on living canvas that can give her more freedom to explore new artistic concepts. "Tattoo is a meaningful form of work of art that values human connection and authenticity," says Ring. "I really enjoy talking to my clients, listening to their stories and translating their personal ups and downs into unique tattoos that speak to their personalities."
Ring is good at creating large-scale black-and-white metaphoric tattoos, which involves turning the client's past life events—be it a favourite memory, an important life lesson, or simply a personal message that's hard to put into words—into beautifully intricate tattoos that feature everything from people, myths, to nature and politics. If you want a stylish tattoo that truly resonates deeply with your culture, she may just be your person.
Follow Ring at @raccoon.tattoo
8/10 @tapz.tattoo
A resident artist at the reputed local tattoo parlour, MOFO, Tapz is known for his mesmerising designs that features an iconic black and white colour scheme, who excels at fine lines, realism, geometric patterns and detailed shading. Whether you want to have magical celestial-inspired tattoos lining the arms, or elegant florals accenting the collarbone, Tapz's attention to detail will make for a pleasant tattoo experience that guarantees your design will be a statement-making piece.
Follow Tapz at @tapz.tattoo
9/10 @jakelate_
Jake Late at Ring The Bell tattoo studio is dedicated to producing unique artwork to fulfil your inky dreams. Started out as a graphic design graduate who has a strong background in art, Late is known for his customer-focused approach to design tattoos tailored to the client's needs, with artists such as Justin Bua, Ken Price and Max Ernest being the main source of inspiration behind his aesthetics and works. His tats often feature minimal designs complete with beautiful line work.
Follow Jake Late @jakelate_
10/10 @handpoke_tree
Hand Poke Tree is one of the very few studios in Hong Kong that specialises in stick-and-poke tattoos. Unlike traditional tattoo, this type of tattoo doesn't involve using a machine during the inking process, rather, it utilises a needle that is dipped into ink, and repeatedly poked into the skin, which is perfect for first-timers looking for a more casual tattoo experience. The owner of this studio has a strong focus on bright colours and thin lines, who also incorporates unique motifs inspired by nature and animals into his designs, giving the tattoos a whimsey appearance.
Follow Hand Poke Tree at @handpoke_tree