10 Traditional Trades To Support In Hong Kong Before They Disappear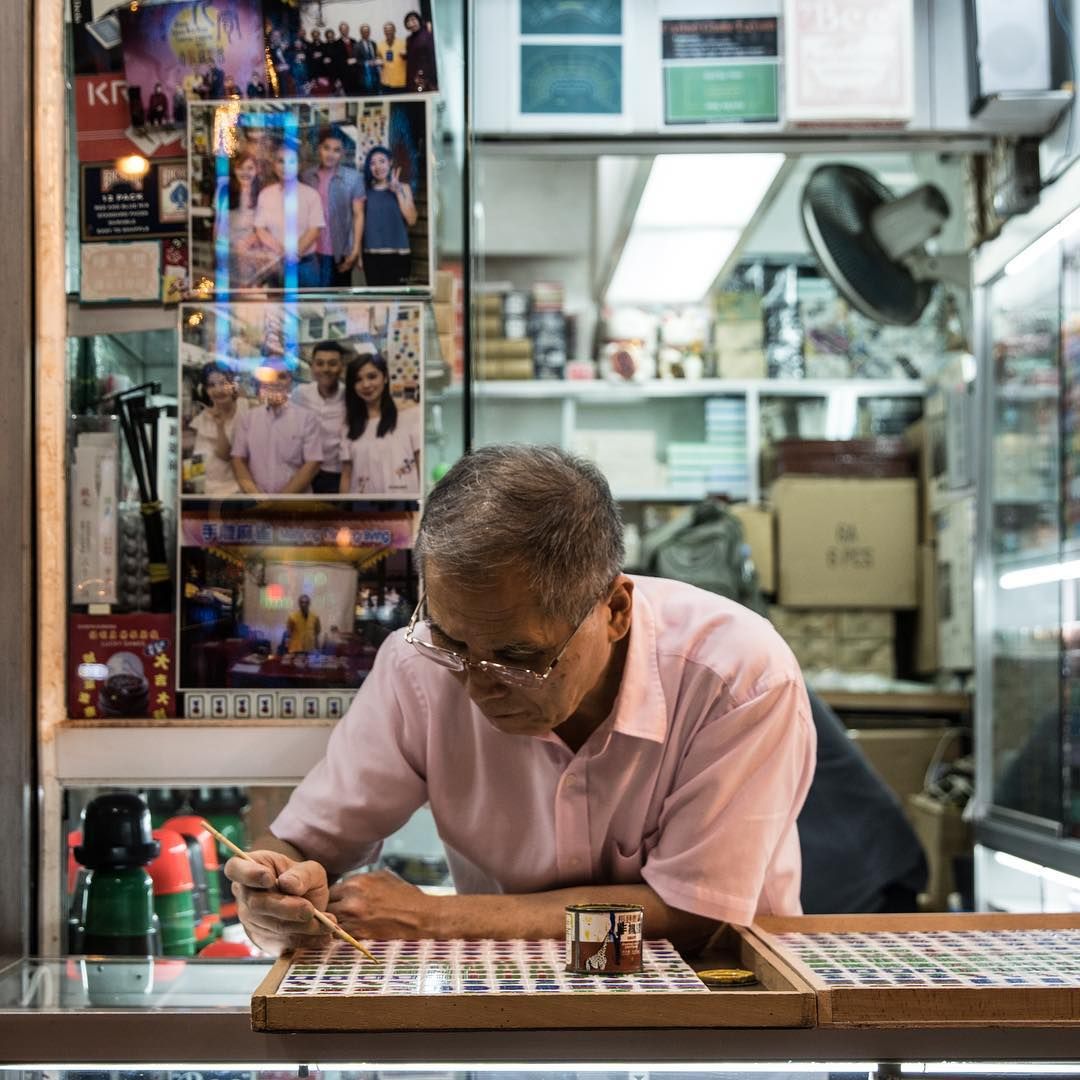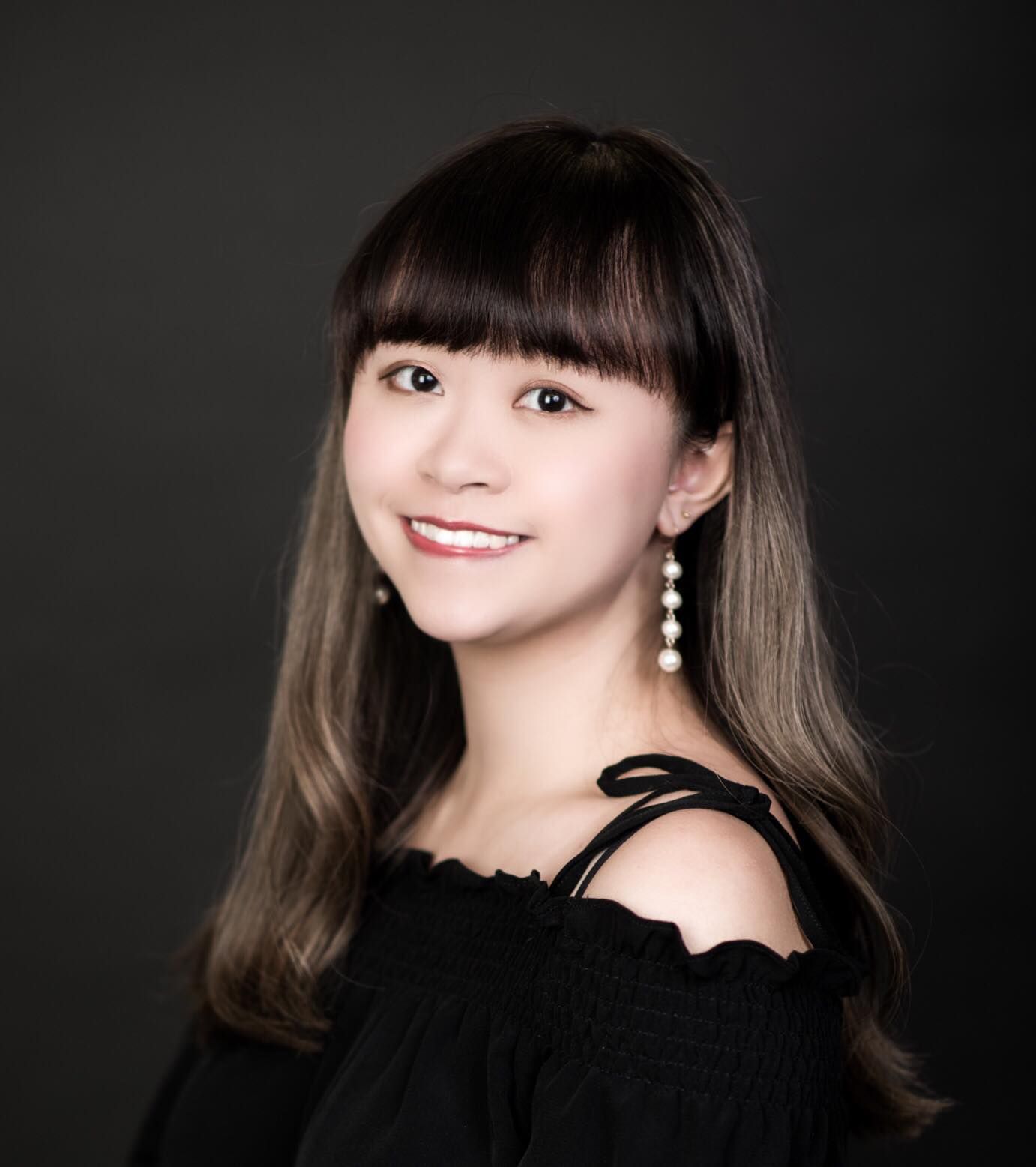 By Helen Yu
February 18, 2021
From bamboo pole noodle-making to mahjong carving, we put a spotlight on Hong Kong's traditional trades that deserve your attention and support before they disappear
Hong Kong has always been a dynamic and cosmopolitan city—a place where East meets West and old meets new. Crowned as the Pearl of the Orient, any mention of our beloved city would probably conjure up images of the iconic Victoria Harbour, modern structures soaring to the sky against a backdrop of green mountains, as well as beautiful temples and bustling street markets.
But these are just some of the things that make us proud to call the city home. The spirit of our city lies in traditional trades and practices, which are often easily forgotten but certainly key to Hong Kong's cultural identity. From bamboo pole noodle making, mahjong carving and the unique art of sculpting sugar into magical creatures, we've compiled a list of local hidden gems that you should check out and support before they're gone forever.
See also: 7 Things You Will Only Find In Hong Kong
1/10 Letter writing
Throwback to the days when the Internet and instant messaging didn't exist, and one had to visit a letter writer to keep in touch with friends and relatives overseas. Letter writing was once a thriving business during the 1950s and 1960s when the city's literacy rate was so low, where hordes of writing stalls were seen at Yunnan Lane in Yau Ma Tei to provide locals with not only personal letter writing services, but also legal documents drafting, as well as tax return and forms filling services.
Letter writing business is becoming a rare sight in today's digital age with the introduction of compulsory education, with only eight stalls remaining in Hong Kong that can be found in one of the quiet alleys in the Jade Market in Kansu Street of Yau Ma Tei—an antique treasure trove that packed with stalls selling Chinese jade, pearls, buddha figures and more. Sadly, the Jade Market has been demolished in November last year for the development of the Central Kowloon Route highway project, where existing stalls, including the letter writing booths, will be relocated to a temporary bazaar nearby, which is currently under construction.
It's unlikely that a younger generation will want to get their letters and documents handled by those writers (such as Uncle Tsui and Uncle Tse), but you are welcome to pop in for a friendly chat with them and to take in some local history once the new site is opened.
2/10 Bamboo pole noodle making
Handmade bamboo noodles (aka jook sing noodles in Cantonese) is one of the city's most classic dishes that are on the verge of extinction. These noodles are a rare find because they can be time-consuming and exhausting to create, which involves the chef riding a heavy bamboo log and bouncing up and down, as if on a see-saw, to press and blend the ingredients together to give the noodles a firmer texture and a good bounce.
There are few restaurants in Hong Kong dedicated to crafting their own noodles from scratch these days, not to mention the establishments which strive to preserve the dying Cantonese art of bamboo noodle making. Kwan Kee Bamboo Noodle in Cheung Sha Wan, Lau Sum Kee Noodle in Sham Shui Po and Cheung Sha Wan, as well as Good Hope Noodle in Mong Kok are some of the last remaining restaurants in Hong Kong which carry on the tradition and keep the recipes alive by passing down the knowledge from one generation to the next.
Serving up authentic bamboo noodles with a wide array of delicious ingredients to choose from, such as wonton, beef brisket and braised pork trotter with fermented bean curd, these restaurants do deserve the right to be at the top of any foodie's "must-visit" list for a taste of nostalgia and a chance to support local businesses.
3/10 Birdcage making
Chan Lok-choi is the last custodian of the disappearing art of birdcage making, a craft that made obsolete by the steady decline in the popularity of the age-old Chinese hobby—bird-keeping.
Owning songbirds has long been a tradition in Chinese culture, which can be traced to the Qing dynasty when soldiers and noblemen would raise birds as company to listen to the sweet chirping sounds during their leisure time. Bird-keeping was once a beloved pastime for Hongkongers, as birds are relatively easy to care for in small apartments, and you would often see people (especially old men) taking their birds to the parks and teahouses with cages hang on trees and windows, while reading newspapers, playing chess or enjoying dim sum.
But since the government has imposed stricter rules on bird-keeping after the outbreak of the bird flu in 1997, the hobby of walking pet birds has been steadily declining and we're seeing fewer and fewer artisans offering beautiful handmade birdcages in the city, too. It's a painstaking task, which requires the artisan to shave pieces of bamboo carefully and soak them in hot water for hours for careful moulding—every birdcage is made by hand from start to finish.
Although a dying trade, with the lack of apprentices willing to take up the tedious job, Uncle Chan is determined to keep the tradition alive. He mostly does repair work at his shop in Yuen Po Street Bird Garden these days, but he's always happy to chat about the craftsmanship of birdcage making with visitors.
4/10 Mahjong tile carving
It's impossible to discuss Hong Kong's traditions without bringing up mahjong—a tile-based strategy game originated from the Qing dynasty—which is about as essential to Chinese culture as Beijing opera, traditional Chinese paintings and traditional Chinese medicine.
Mahjong has long been a favourite pastime amongst locals, and is often played at family gatherings during Chinese New Year and weddings. Today, the game is evolving with electronic tables and magnetic tiles, with very few artisans left in Hong Kong to preserve and revive the dying art of hand-carved mahjong tiles. Uncle King from Biu Kee Mahjong and Sister Mei from Kam Fat Mahjong (who is also known as the only female carver in Hong Kong) are two of the last standing mahjong carving professionals in the city, whose tiles are recognised for their intricate, high-quality details.
Pay a visit to their shops to embrace the history of this traditional Chinese game and get your hands on an authentic, beautiful set of tiles. Uncle King also collaborates with local NGOs regularly to host workshops for people to learn how to carve their own mahjong tiles.
Biu Kee Mahjong, 235 Temple Street, Jordan, Hong Kong, +852 2730 4028; facebook.com/biukeemahjong
Kam Fat Mahjong, 2 Bulkeley Street, Hung Hom, Hong Kong
See also: 5 Must-Visit Sites In Hong Kong For A Glimpse Of The City's Cultural Heritage
5/10 Candy blowing
Whether you're an art enthusiast or a history buff who wants to learn everything about Hong Kong's culture, you'll be surprised and delighted to know that a local artist, Louis To, is keeping the 600-year-old Chinese craft of candy moulding alive with his small shop in Cheung Chau.
Known as the city's last standing "candy man", To has always been passionate about candy crafts since childhood. He learnt how to make his own candy toys by observing professional candy craftsman at a very young age during China's Cultural Revolution, a time when toys and food were considered a luxury.
With more and more snacks and sweets imported overseas, candy moulding today is considered a dying art. Support To's works and make a visit to his small booth, where you can marvel at a rich array of candies that come in different artistic shapes, including animals and magical creatures.
Find out more about To's life story and works here
See also: 7 Extraordinary Hong Kong Artists Using Out-Of-The-Ordinary Materials In Their Works
6/10 Ceramic and porcelain painting
Hong Kong was once renowned for its ceramic and porcelain industry in the 20th century, but now there's only one factory remains in the city—Yuet Tung China Works—a hidden treasure trove of traditional, meticulously crafted porcelain wares that feature bright colour combinations and intricate designs.
Established in 1928, Yuet Tung China Works is known as Hong Kong's very first hand-painted porcelain factory, which has been around for over 90 years producing and selling a wide range of porcelain wares, including dishes, cups, bowls, vases and jars. All of their works are a beautiful, authentic reflection of the painting techniques and pattern designs of "guang cai"—a type of Cantonese porcelain that dates back to the Qing dynasty, boasting a perfect combination of fine craftsmanship and unique aesthetics that are hard to find elsewhere.
Sadly, there're only three painters working at the factory at the moment, and the painted porcelain produced by them are probably the last remaining ones that our generation could get to admire the traditional Cantonese craft. So next time when you're venturing to Kowloon Bay, be sure to drop by this factory and hunt for some beautiful porcelain wares to bring a unique artisan touch to your home. They also accept customised orders from customers who are looking for personalised designs.
Yuet Tung China Works, Unit 1-3, 3/F, Kowloon Bay Industrial Centre, 15 Wang Hoi Road, Kowloon Bay, Kowloon, Hong Kong, +852 2796 1125; porcelainware.com.hk
7/10 Qipao tailoring
For those obsessed with Hong Kong film director Wong Kar-wai's works, it's likely you'll find the movie In the Mood For Love (2000) utterly beautiful. It's not only because of its sentimental plot and unique cinematography, but also all the elegant bespoke qipaos (or cheongsams) worn by actress Maggie Cheung in the movie.
In the 1920s, qipao rose to prominence in Shanghai, which was particularly beloved and made iconic by the upper-class ladies and socialites during that time. Often recognised with a mandarin collar, knotted buttons and side slit, the iconic dress today is no longer an everyday attire in Hong Kong. It's more valued as a symbol of timeless beauty and elegance, and a wardrobe staple for special festive occasions such as Lunar New Year, Chinese weddings and tea ceremonies.
However, the craft of qipao dressmaking is slowly fading out in Hong Kong due to the retirement of experienced Shanghainese tailors. It's not easy finding places that still make high-quality bespoke cheongsams in the city, but they are around. Master Leung Ching-wah of Linva Tailor is one of the last remaining artisans of the craft, who is known for his qipao crafted for the movie In The Mood For Love. Book an appointment and visit his shop to get your exquisite bespoke dress. We also suggest checking out Mee Wah Qipao—a label that boasts a hundred years of expertise in crafting authentic qipao dresses.
Linva Tailor, 38 Cochrane Street, Central, Hong Kong, +852 2544 2456
Mee Wah Qipao, 76 Queen's Road West, Sheung Wan, Hong Kong, +852 2543 6889; meewahqipao.com
See also: Where To Find The Best Cheongsams, Or Qipaos In Hong Kong
8/10 Letterpress printing
Letterpress printing is among Hong Kong's oldest trades and was once a thriving industry. During the postwar period, it had reached its peak as printing products were in huge demand with lots of companies started to rebuild their businesses.
The tedious trade, which requires a typesetter to compose and lock a movable type into flat, metal chase, followed by the application of ink and resin powder to create an embossed effect for printing, is not widely practised anymore in Hong Kong nowadays with the introduction of computers and printers.
Now in its second generation of family ownership, Kwong Wah on Sai Street in the Central District is the last letterpress printing company left in the city that has survived through the tide of time since its establishment in 1954. Yam Wai-sang, the current owner of the company followed in his father's footsteps to preserve the heritage value of letterpress printing, who has managed to breathe new life into the traditional practice by transforming the shop into a museum, allowing locals to learn more about the delicate process through workshops and walking tours.
Kwong Wah Printing, Flat A, 8/F, 109 King Lam Street, Sham Shui Po, Kowloon, Hong Kong, +852 2741 4378
9/10 Signboard calligraphy
Having been gracing our streets and skyline since the 1950s, neon signs are more than just an exotic attraction for tourists—it's one of the most defining characteristic of Hong Kong's cityscape and a visual representation of our city's cultural identity. Featuring striking colours and characters written in traditional Chinese calligraphy, these signs are often hanging above local businesses such as pawnshops and restaurants to catch people's attention.
While there are more and more locals starting to appreciate the beauty of neon lights, not many are aware of or acknowledge the cultural significance behind the craftsmanship of these billboards. One of the last remaining sign makers and sign calligraphers is Master Au Yeung Cheong, who is dedicated to producing handcrafted signs with his iconic "Zan Script"—a unique typeface that can be traced back to Tang Dynasty. For over 40 years, Au Yeung has been working hard to keep the art alive with his small shop inside the State Theatre in North Point, producing striking handiworks with precise, intricate strokes and bold red ink that evokes a sense of nostalgia which can never be replicated by machinery.
His shop has been moved to 40 Kam Ping Street due to the redevelopment project of State Theatre, which is a short distance away from the original location. So if you're interested in watching his crafting process, looking to support local businesses, or simply want to have a casual chat to learn more about his life story, be sure to pay a visit to Au Yeung's new shop.
Follow Master Au Yeung @au.yeung.master
10/10 Shanghai-style hair salons
The period from 1950 to 1970 in Hong Kong was the golden age of Shanghai-style hair salons. Operated by immigrated Shanghainese, these barbershops were particularly popular among socialites and trendsetters who wanted to stay ahead of the hairstyle game. As well as offering a range of classic haircuts, including pompadour hairstyle and army cut, the shops also provide customers with different services, such as massaging, shaving and nails clipping.
The popularity of Shanghai-style hair salons began to decline since the 1970s, with modern salons and beauty parlours continue to rise to prominence. The number of barbers from these salons is constantly decreasing due to old age, retirement and ever-changing beauty trends, with only very few of these professionals left in Hong Kong to continue the business. Yet, there are still some Shanghai-style hair salons to be found in the city, such as Shanghai Sun Nga Monaliza Hair Salon in Mongkok, Oi Kwan Barbers in Wan Chai and Shanghai International Barbers in Tsuen Wan, and Shanghai Wai Lah Barber Co. in Choi Hung—all of which holds significant cultural value that keeps attracting new customers and retaining loyal ones (especially male) with top-quality services and exceptional haircut experiences offered in a nostalgic setting.