How I Travel: James McBride of Nihiwatu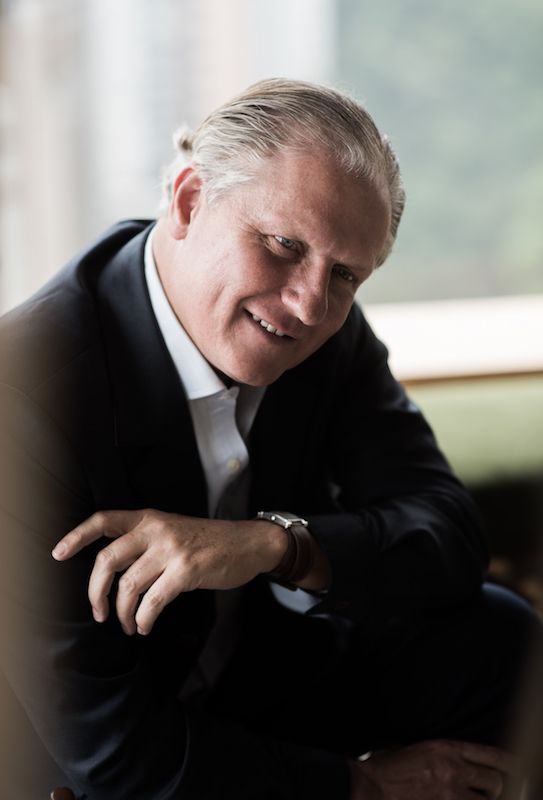 The veteran hotelier shares his globe-trotting travel plans
If there's anyone who knows how to travel, it's James McBride. The South African-born managing partner of the award-winning Nihiwatu resort was named Independent Hotelier of the World last year and practically lives on a plane, in between back-to-back trips to some of the world's most exotic destinations.
"Most of my trips are work oriented, because my life is an amalgamation of work and pleasure. It all blends and collides into one." —James McBride
Mozambique, Sri Lanka, Sydney, El Salvador, Rio, and three trips to Fiji (where McBride and his business partner Chris Burch are currently looking to set up another Nihi resort) — these are just a few of the places he's been to in 2017, and before you can say Nihiwatu, he'll already be well on his way to New York, Bermuda and Panama.
A veteran hotelier and luxury travel aficionado who isn't afraid to take risks (he loves a good deal, even if that means flying on a dodgy airline—"when your time's up, it's up," he says), McBride shares his insider travel tips and tricks in our latest edition of How I Travel.
See also: How I Travel ft. Ben Elliot of Quintessentially
Last trip? Fiji
Next trip? Bermuda
On the bucket list? Ethiopia, and the Siwa Oasis four hours North of Cairo.
What do you love most about traveling? It's addictive and exciting. You always get new experiences to see something new. Our world is just waiting for you to travel and experience—it's fascinating.
One place you'd visit over and over again? London. I have a wonderful feeling whenever I land. I use Uber all over the world, but in London, I always take a cab. You put the window down, it's cool because you usually land in the morning, and the sun's just coming up. It's got a special feeling, England.
Things you always travel with? A cashmere sweater and a scarf for when I'm on the plane. It's how I was getting sick before, because it's always so cold.
What do you normally read on the plane? I don't read—I listen to podcasts and Meet the Press if I've missed it. And I've been watching a show called Better Call Saul on Netflix.
Favourite travel companion? My son, Sterling (he's 17). We've been looking at colleges the last two months, so we've probably been on two or three regional trips in America this year. I enjoy travelling with him a lot.
Favourite travel app? Kayak for disseminating and getting prices. It spells things out pretty quickly and gives you the lay of the land. And if you're in a city like New York, there's an app called Citymapper that helps you go from A to B, including routes on the underground. It's excellent.
Window or aisle? It depends on the configuration: if it's 1-2-1, I take window. If it's 2-2-2, I take middle aisle.
Your best travel tip? I sleep a lot on the plane, and I try not to eat anything because it screws up your body. I just feel a lot better that way. Have something to eat in the lounge before, so then you don't need too much discipline. It definitely helps.
Any tips on overcoming jet lag? Get some exercise the moment you land. Go for a walk and get some fresh air.
Need more tips? Follow McBride around the world on Instagram @jameswmcbride.
See also: Phuket's Ultra Luxury Resort Gets Fancier
Sign up for our weekly newsletter to get our top tatler_stories delivered.