How I Travel: Jose Cortes of A2A Safaris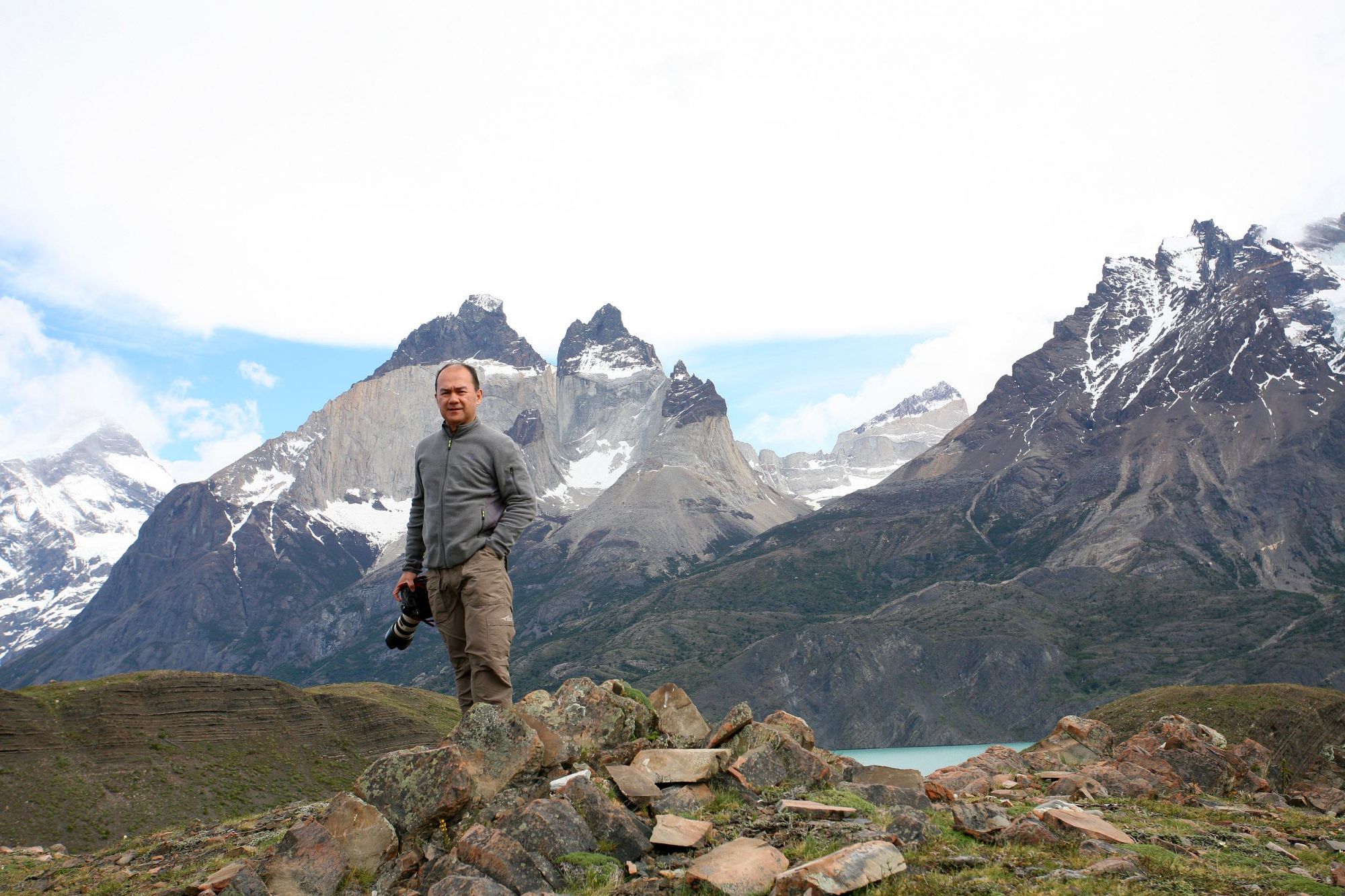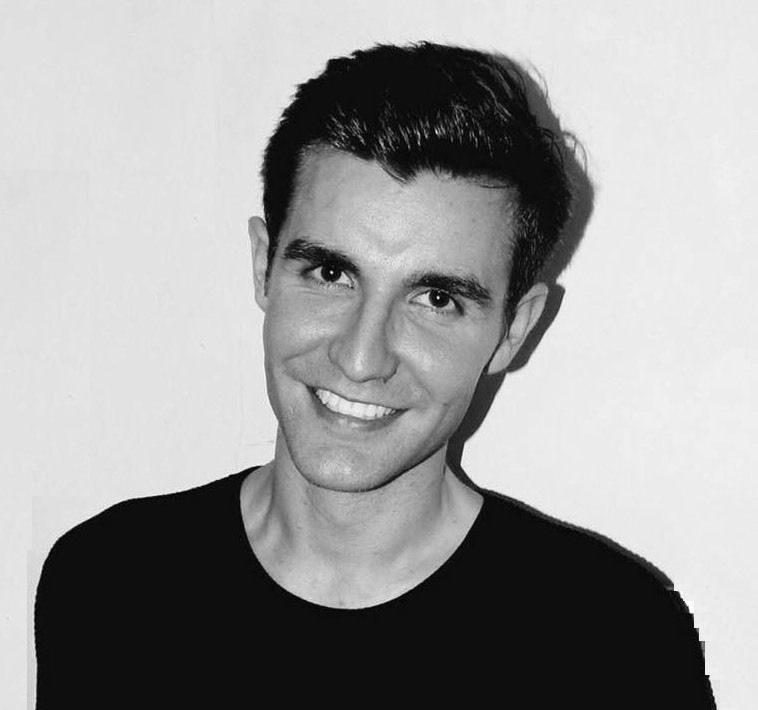 By Oliver Giles
May 14, 2019
The co-founder of A2A Safaris shares his travel tips and tricks
In 2002, Jose Cortes teamed up with Victor Dizon to launch A2A Safaris, the first travel agency to specialise in organising African safaris for clients travelling from Asia. Since then, A2A has arranged thousands of safaris to destinations ranging from the deserts of Namibia to the rainforests of Rwanda, while also expanding their reach to offer tailor-made trips to Latin America and Antarctica. Here, Jose reflects on his most memorable journeys, including multiple visits to the Altiplano in South America and an unforgettable hike up an active volcano in the Democratic Republic of Congo.
Last trip?
Zakouma National Park in Chad in Central Africa. It is one of the most remote parks in the world. To give some perspective, over 35,000 tourists visit Antarctica every year while this protected area of the park we stayed at hosts less than 100 tourists a year.
Zakouma lies along this geographic belt called the Sahel, which runs for almost 4,000 kilometres across the African continent, just below the Sahara Desert and above Africa's forests and savannahs—it's home to sub-species of lion, giraffe, buffalo and many other animals not found anywhere else.
See also: 5 Underrated Destinations In Southern And East Africa
Next trip?
Argentina's Puna Desert. The South American Altiplano—which Bolivia, Chile and Argentina share—is my special place. I have explored the Bolivian and Chilean sides extensively but the Puna is a lot more inaccessible.
The Puna Desert spans 180,000 square kilometres, which is almost 180 times larger than Hong Kong! Almost all of it lunar or Martian-like with deserts, pumice stone fields, volcanoes, salt pans and high-altitude lagoons.
What's on your bucket list?
Right now it would probably be spending time with the Suri tribe in southern Ethiopia to observe their stick fighting ceremony, which is practiced at the end of a successful harvest. Unfortunately with the current drought, it's hard to tell when the next one will happen.
The Suri are the cousins of the more famous Mursi tribespeople, who are best known for their lip-plates but who also practice the art of body painting. At the festival, all these full-on body-painted warriors high on cow's blood trying to impress women with the most elaborate lip plates.
I love wildlife and at the top of my list is the okapi, or forest giraffe, an animal with a giraffe's head on a zebra's body. It is shy, elusive and nearly impossible to see in the wild because it is endemic to the forests of northeast Democratic Republic of Congo, an area considered unsafe to visit at the moment.
See also: Uncovering Ancient Rituals And Secrets In Ethiopia
What do you love most about traveling?
The heightened sense of curiosity and wonder. And meeting like-minded travellers, many of whom end up being lifelong friends.
What's your most memorable travel experience?
Climbing and sleeping on the rim of Mount Nyiragongo, an active volcano in Virunga National Park in the Democratic Republic of Congo. After hiking almost six hours in mountain gorilla (and rebel guerrilla!) country, staring down into a huge lava lake was mesmerizing.
I could see matter and particles getting formed right before my eyes. I was definitely hypnotised and had to remind myself to take photos of the lava. The experience was so surreal and profound.
And the worst?
Hiring a helicopter in Ethiopia's Danakil Depression, the hottest place on earth and home to the most beautiful sulphur lakes, salt towers and active volcanoes. I'm addicted to aerial photography and was looking forward to photographing the otherworldly landscapes from the air. The pilot was the worst I've had in over twenty years and it was like having an Uber driver take us from A to B, with no knowledge and passion about the area we were flying over.
It was like going inside the Louvre for the first time and walking at full speed and only covering five percent of the museum without stopping, ignoring the Mona Lisa and the Venus de Milo and other works of art.
One place you'd visit over and over again?
Botswana. I have been visiting since the '90s and I make sure to visit the Okavango Delta at least twice a year because it is the one of the most dynamic places on earth and the scenery and the wildlife experience is different every month of every year, dictated by the annual floods and by seismic activity.
It has all my favorite animals in huge numbers—elephants, lions and wild dogs. And some of the most beautiful and iconic safari camps and lodges can be found there.
See also: 10 Luxury Glamping Sites Around the World
Three things you always travel with?
My camera, a headlamp and two or three carabiners.
What do you normally read on the plane?
Nowadays I go for biographies, particularly of early explorers like Shackleton, Scott, Stanley and Livingstone. I also love books on African and Latin American dictators because they help me understand and learn the plight of the people in the countries I spend most of my time in nowadays.
Favourite travel companion?
My wife, Kitty, who's been a trooper literally going to the ends of the earth with me and oftentimes facing up to wild animals, extreme temperatures, motion sickness, altitude sickness, AK-47s and most recently RPG-7s.
Whatever you can think of, she's dealt with it. I'm not sure she'd vote for me as her favourite travel companion—she's probably had enough "no pain, no gain" adventures with me!
Aisle or window seat?
Aisle. I have a relatively small bladder.
Favourite travel app?
Photopills. It's the Swiss Army knife of Photo apps with sun and moon paths, rise and set times, Milky Way and star photography tools and a host of other widgets.
Your best travel tip?
Get out of your comfort zone.
Any tips on overcoming jet lag?
Spend the first few hours in your destination outdoors—I believe our brains rely on nature's light and dark cycles.
See also: Jeremy Jauncey Of Beautiful Destinations Shares His Top Travel Spots
What are the latest travel trends?
Transformative travel where people come back more aware about themselves and about our planet; conservation-oriented travel; exploration and expedition travel; and lastly cultural travel with a focus on the human element, such as meeting vanishing tribes and experiencing their culture.
These issues are getting more and more important to millennials and subsequent generations. They all feel they are inheriting a world that is in bad shape and the more they see these vulnerable people and places the better they can understand them.
What's your Instagram account?
I post on the @a2asafaris account—most of my photos are tagged #josecortesphotography.