Ink Asia 2016: What Ink Has to Say to The World
While innovation in art is no new concept, Ink Asia takes it a step further with mixing the contemporary with an age-old tradition
Ink Asia, the premier art fair dedicated to showcasing contemporary ink, is back for its second year following a resoundingly successful debut in 2015. Featuring some 1,000 works of modern and contemporary ink art by fifty exhibitors across East Asia, artists and galleries alike will be coming together at the Hong Kong Convention and Exhibition Centre from December 16-18 to create a dynamic and engaging space to celebrate the different perspectives of ink art in all its forms.
The 2016 edition of Ink Asia will be collaborating with numerous scholars, curators and galleries to present a number of exhibitions inspired by particular themes. "Contemporary Calligraphy", for example, will introduce the work of contemporary calligraphy artists from mainland China, Taiwan, Hong Kong and Japan, and their fresh takes on a historic Chinese tradition. "INK+" is an old favourite reincarnated and has once again invited artists to display alternative and innovative pieces created with the combination of non-traditional media with ink concepts. The art fair will also be working together with the Ink Society to hold the first Contemporary Ink Dialogues, a series of discussions and seminars by those prominent in the ink art field.
"Ink Asia acts as a platform for both traditional and brand-new ideas through a dialogue between of works of art," says Calvin Hui, Director of Ink Asia. "Living in the information age, nowadays we are able to appreciate and collect art pieces anytime and anywhere. Since many kinds of media can access art, it is crucial to consider the way ink art communicates with the world for its future development."
Click through the gallery below to preview some of the highlighted works at the fair.
As a media partner of Ink Asia, Hong Kong Tatler is pleased to offer our readers an exclusive VIP pass through this link. Simply enter the password "hktatler" and your email to receive a VIP pass.
---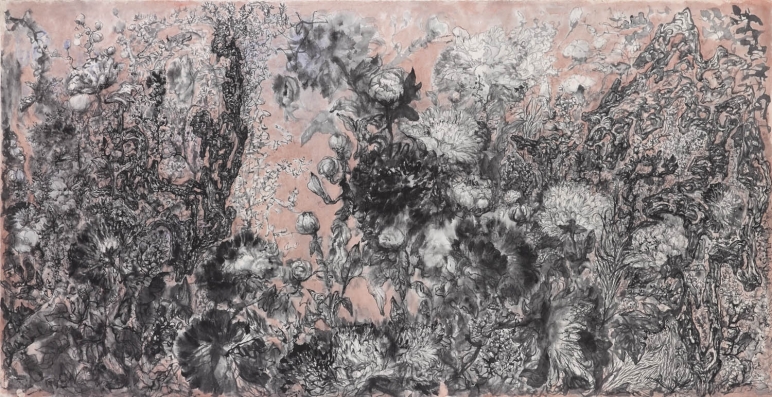 ---
---
---
---
---
---
---
INK ASIA will be held on December 16-18 at Hall 3G of the Hong Kong Convention and Exhibition Centre. www.inkasia.com.hk