Insider Guide To Beirut: Joanna Laura Constantine, Jewellery Designer
Travel
Beirut is one of this year's hottest travel destinations, with art, food, hotels and nightlife to rival London, Shanghai and New York.
We asked local insider, Joanna Laura Constantine—a jewellery designer whose designs are worn by Rihanna, Kim Kardashian and Jessica Alba—to recommend her favourite places to work, rest and play.
Don't forget to check out all five of our insider guides to Beirut (links at the end of this article)
1
Right at Om
"Yoga Souk in Saifi Village is my favourite place for yoga and meditation. It's a beautiful space with great energy and fantastic teachers. Drop-ins are welcome."
Find out more at yogasouk.com
SCROLL TO CONTINUE
Insider Guide To Beirut: Joanna Laura Constantine, Jewellery Designer
2
Lebanese zen
From its hilltop perch on the outskirts of Beirut, the charmingly retro family-owned Al Bustan Hotel offers great views over the city but the star attraction is its spa. Housed in a restored 200-year-old stone mansion that sits within the lush hotel gardens, L'Espace is a sanctuary of Lebanese Zen, with grand archways, intricate mosaic tiling, ornate screens and glowing glass lanterns.
Recharge with the help of ancient Middle Eastern cleansing and purification rituals or steam away stress in the luxury hammam. "I love having a glass of wine in the garden after a treatment and soaking up the serenity of the place," says Joanna.
Find out more at hotelalbustan.com
See also: A Food Lover's Guide To Helsinki
3
Stores with substance
"Le 66 Champs Elysées Beirut on Foch Avenue is a cool concept store selling gorgeous things. It's my go-to place for fashion, accessories, books—everything really. I'm also a regular at Orient 499 on Omar Daouk Street. The store promotes sustainable luxury and sells handicrafts made by artisans from the region. It helps preserve local cultural traditions but its products also have a modern twist. I've bought so many things here—candles, handmade soaps, homeware and clothes."
Find out more at le66.fr and orient499.com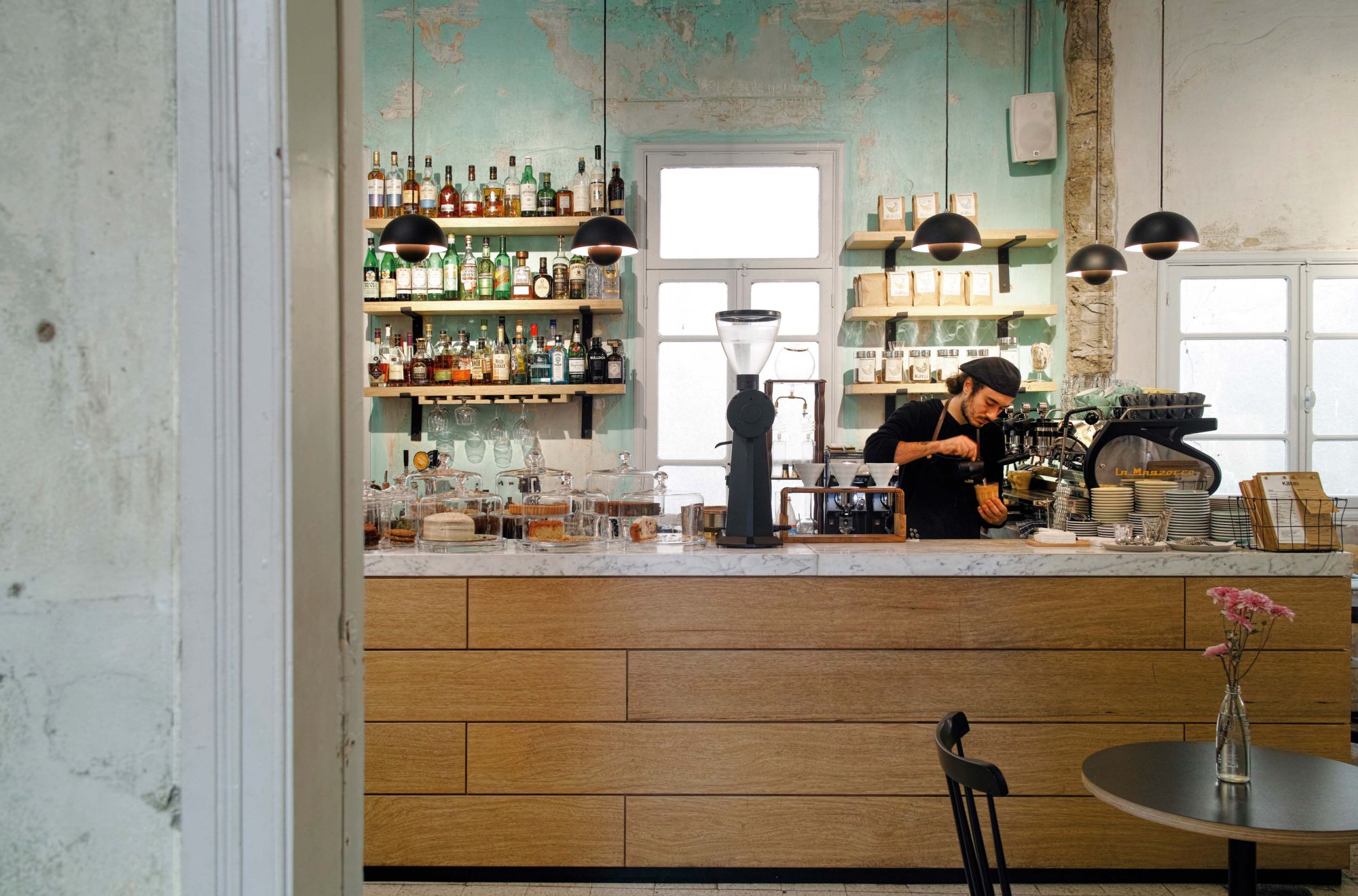 SCROLL TO CONTINUE
Insider Guide To Beirut: Joanna Laura Constantine, Jewellery Designer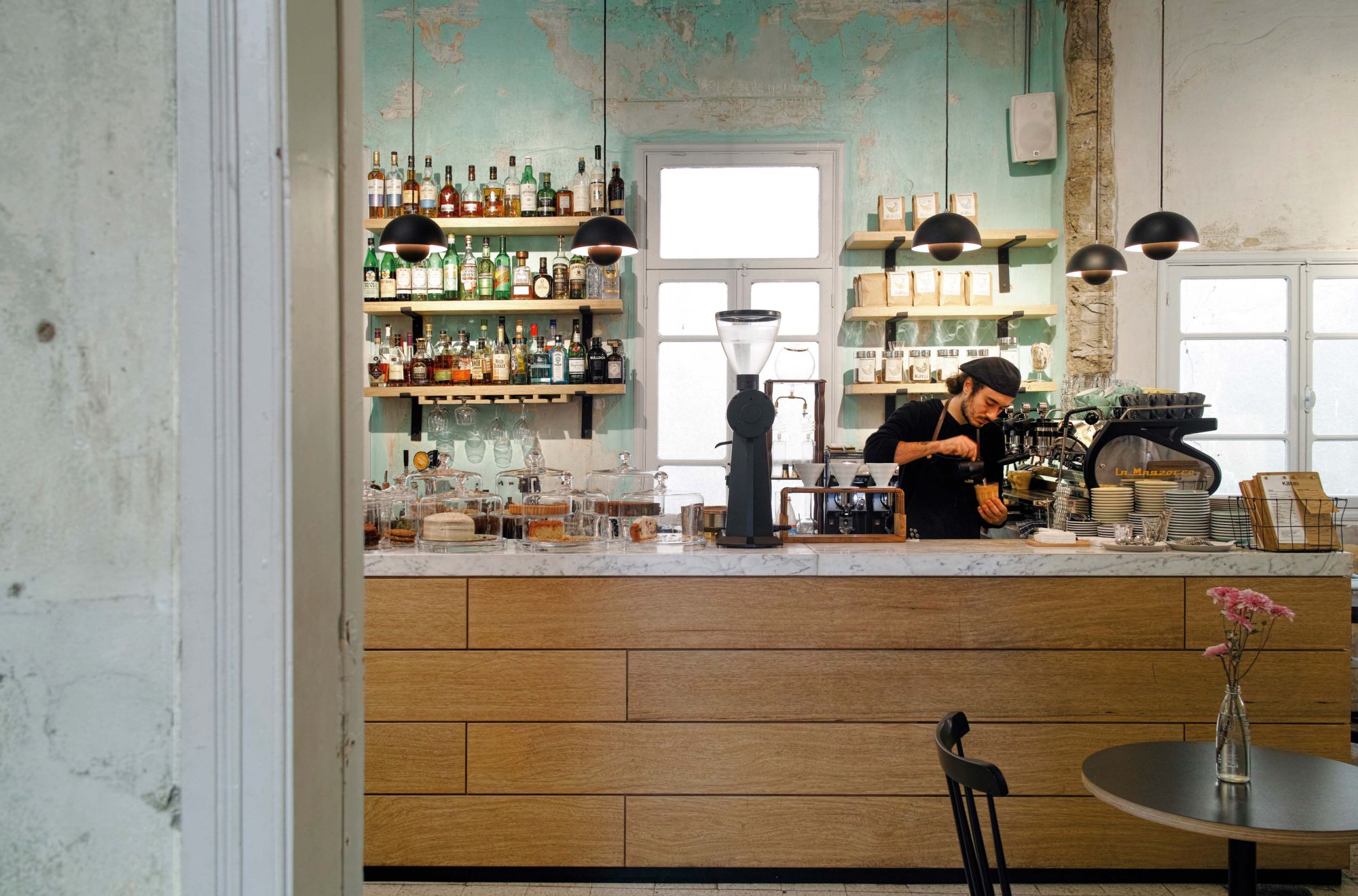 4
Coffee stop
"Kalei is a super-cool coffee shop and micro-roastery tucked away in the backstreets of the buzzing Mar Mikhael neighbourhood. The design is bright and minimalist, with distressed walls, turquoise wooden shutters and a cute little courtyard shaded by towering trees decorated with lanterns. I like to sit outside on the patio, sip coffee and work on my designs."
Find out more at kaleicoffee.com
See also: Travel By Design: 10 Places In Bangkok For Design Lovers
5
Fine wine
"Château Musar, Domaine des Tourelles, Ixsir and Châteua Kefraya are just a few of the estates producing world-class wine in Lebanon. Make sure you sample as many as you can. It's also worth visiting the beautiful Château Ksara in the Bekaa Valley where they offer tours and tastings."
Find out more at chateauksara.com
SCROLL TO CONTINUE
Insider Guide To Beirut: Joanna Laura Constantine, Jewellery Designer
6
Party time
"For cocktails and dancing there is nowhere better than the rooftop bar and nightclub Capitole, which serves amazing cocktails with great music and incredible panoramic views over the city. Beirut people love to party, so this is a must if you want to experience the nocturnal spirit of the city. We'll usually warm up with drinks at Hotel Albergo's rooftop bar."
Find out more at capitolebeirut.com and albergobeirut.com
Check out more travel tips from our other Beirut insiders: Gregory Gatserelia, Interior Designer | Nour Salamé, Founder of Kaph Books | Eli Rezkallah, Artist and Photographer | Nour Al Nimer, Tableware Designer
---
Portrait photography: Walid Rashid
Trending
Art With Sansiri: Miquel Barcelo's Live Performance On The Chao Phraya River In Bangkok
November 7, 2018 | BY Hong Kong Tatler
Exclusive: Rimowa x Off-White Collection Launch Party
October 25, 2018 | BY Christian Barlow
photo_library
Take It Outside: 15 Al Fresco Restaurants And Bars In Hong Kong
October 22, 2018 | BY Hong Kong Tatler
Fendi Mania Capsule Collection Launch Party
October 19, 2018 | BY Hong Kong Tatler
photo_library
What's The Best New Restaurant Of 2018?
October 19, 2018 | BY Charmaine Mok
The Artling + Pun+Projects Collectible Design Cocktail Party
October 19, 2018 | BY Alexandra Purcell
photo_library