Would You Let Your Children Use Instagram for Kids?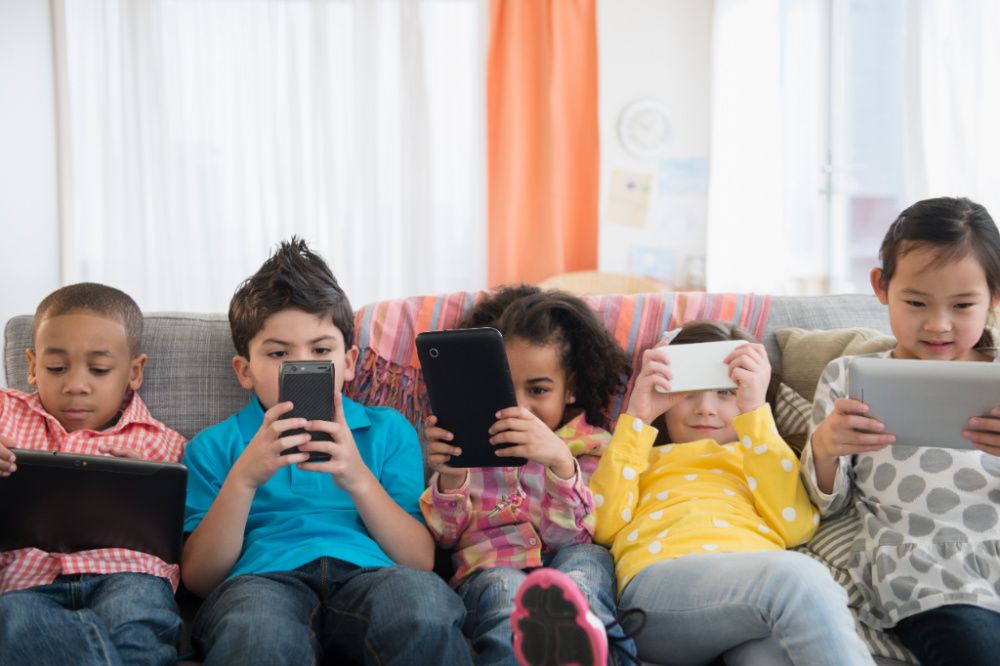 Facebook recently announced it plans to develop an Instagram app for children under the age of 13
As a Gen Xer and hobbyist armchair psychologist with a keen interest in how social media continues to influence the way people both interact with each other and cultivate self-image, oftentimes I find myself (and my peers) chalking up our generational discord with Millennials and Gen Z to having not grown up with access to the internet and the notion of a virtual second-life. And while there are still some educational movements—ironically, especially popular in communities such as Silicon Valley—that try to protect small children from technology and social media until at least adolescence, the vast majority of modern parents have embraced tech exposure, think: Baby Shark, the iPad babysitter, the unavoidable Zoom curriculum of 2020, and more.
Last week, Facebook announced in an internal memo that the company will develop an Instagram app for children under the age of 13. Currently, children under the age of 13 aren't allowed to have personal accounts on big-Instagram (though the company admits this is difficult to enforce) and the company recently published a blog post about making Instagram "safer for the younger members of our community."
"Instagram can provide young people the opportunity to strengthen connections, practice social skills and find supportive communities," Dr. Dave Anderson, Clinical Psychologist, Child Mind Institute, said in a statement.
"It's important that teens and parents are equipped with information on how to manage their time on the platform so that it's thoughtful, safe and intentional. The new Parents Guide we've worked on does a great job of distilling what parents should know about how to support their teens as they navigate social media."
Besides the most obvious potential for age-inappropriate stranger-danger on Instagram, there are also growing concerns over social media-related bullying among peers, detrimental effects on social media's impact on self-esteem, as well as content concerns around how celebrity and influencer images may or may not perpetuate "porn culture", readily accessible to young teens.
Still, Facebook is forging ahead with the new platform launch, calling it a "priority" to engage in "youth work" and to develop a product—a "version of Instagram"—for children.
"I'm excited to announce that going forward, we have identified youth work as a priority for Instagram and have added it to our H1 priority list," Vishal Shah, Instagram's vice president of product, wrote on an employee message board, according to a report in Buzzfeed.
"We will be building a new youth pillar within the Community Product Group to focus on two things: (a) accelerating our integrity and privacy work to ensure the safest possible experience for teens and (b) building a version of Instagram that allows people under the age of 13 to safely use Instagram for the first time."
Here's what's been revealed so far about the imminent Instagram for Kids app.
Instagram for Kids will feature parental controls
Since it's so difficult to verify ages of new users who sign up—just think about how many bots and fake accounts are on Instagram, imagine trying to properly vet everyone's age—the easiest route to satisfying young customers' demands for Instagram was to create a new app.
"Part of the solution is to create a version of Instagram for young people or kids where parents have transparency or control." Head of Instagram Adam Mosseri told Buzzfeed. "It's one of the things we're exploring."
A spokesperson elaborated, emphasising that Instagram for Kids will rely on parental permission and controls: "Right now there aren't many options for parents, so we're working on building additional products … that are suitable for kids, managed by parents. We're exploring bringing a parent-controlled experience to Instagram to help kids keep up with their friends, discover new hobbies and interests, and more."
Guardrails will prevent adults from initiating messages to minors
"There are cases where it is appropriate for adults and teens to interact on Instagram but it's important that teens be protected against unwanted contact from adults," CEO of ConnectSafely.org Larry Magid said in a statement. "Requiring that the teen–not the adult–establish the connection empowers teens to protect themselves. It puts them in the driver's seat and gives them more control over their experiences on Instagram."
Instagram will notify minors of adults "exhibiting potential suspicious behaviour" in their DMs as well as flag adults who mass-friend-request people under the age of 18. Adults will also be barred from DM-ing minors who don't follow them back.
Instagram for Kids is already under fire
Since Facebook announced Instagram for Kids, the near-unanimous consensus from childhood developmental experts and psychologists has been that... it's not a good idea.
"There's nothing in Instagram's history that tells me that they are doing this other than 100 per cent for them to make more money, and without anything about the wellbeing of 9, 10, and 11-year-olds as the focus of their decision-making process," Chris McKenna, founder of Protect Young Eyes, told the Times of London. As an experiment two years ago, McKenna set up a fake Instagram account, pretending to be a 12-year-old girl, and within weeks, men were DMing the fake account with obscene photos of their genitals. "They were relentless," McKenna said.
Over on tech hub Cnet, columnist Abrar Al-Heeti cites studies about misinformation, bullying, harmful content, and higher rates of anxiety and depression among young people who use Instagram.
"Imagine how harmful it would be, then, for kids to have even earlier exposure to an Instagram-like platform, before they've been taught that every FOMO-inducing hangout or picture-perfect vacation tells only part of the story of someone's life," Al-Heeti writes. "Children are more susceptible to believing what they see and hear, and will likely have a harder time distinguishing reality from polished, filtered images. They'll likely begin to question their worth—something common among social media users—at a dangerously early age."
This isn't Facebook's first app targeted at children
Remember Facebook's 2017 Messenger Kids, the Messenger app for children? It's still around, despite a tech glitch in 2019 that allowed "thousands of children" to join unauthorized chat groups with "unauthorised users", unbeknownst to their parents.
While most social media apps are age-gated at 13, it looks like Instagram for Kids is just on the horizon. Would you let your child use Instagram for Kids? For (more) wholesome Instagram content and news, check out our coverage here: