The Most Instagrammable Spots In Hong Kong's Luxury Hotels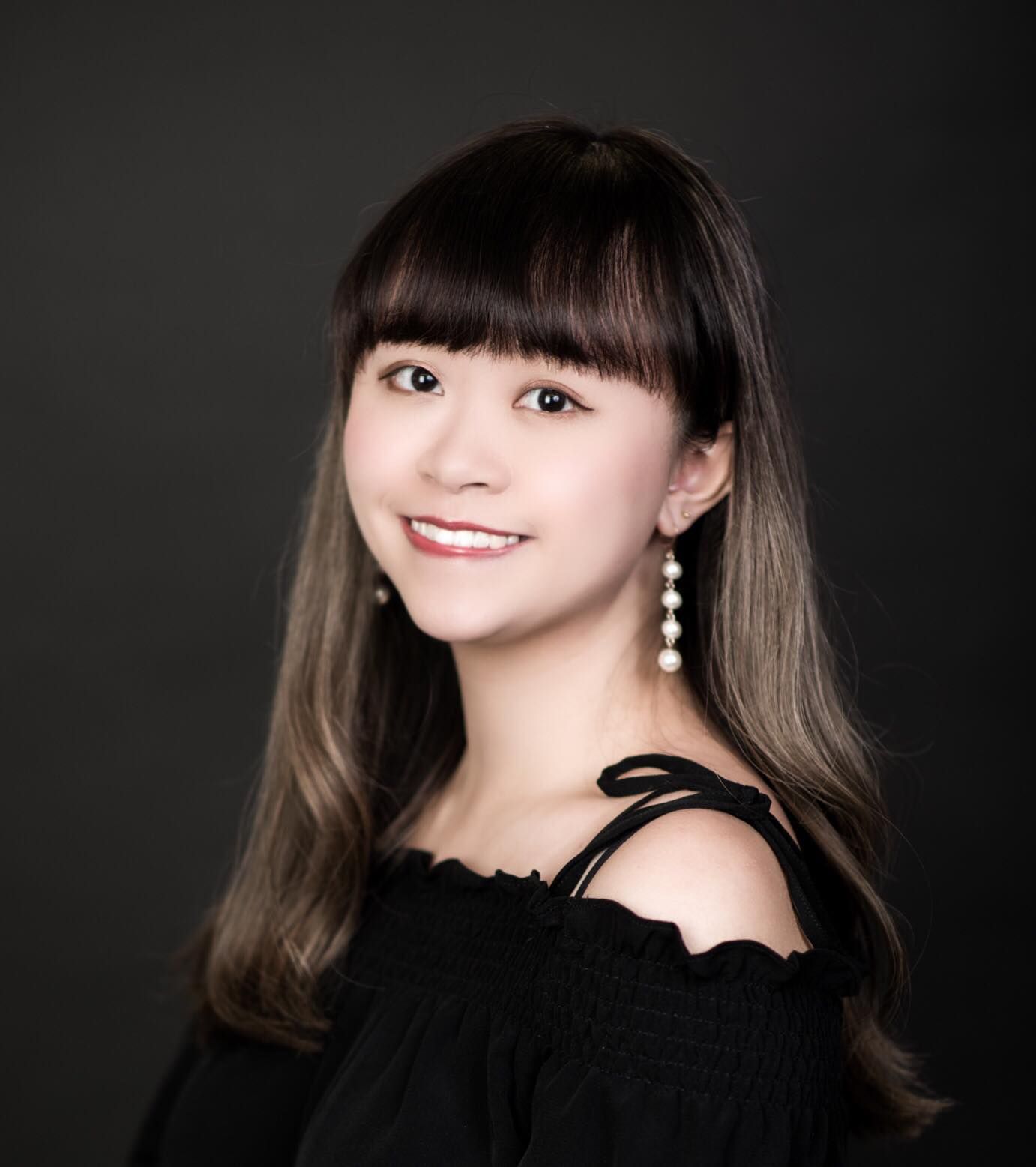 By Helen Yu
December 17, 2020
If you didn't 'gram it, did it even happen? These luxury hotels in Hong Kong not only offer you a five-star staycation experience, but also an opportunity to brighten up your grid with beautiful shots of spacious designer rooms, fine dining restaurants, pools and more
Hong Kong has no shortage of luxury hotels offering sweeping city views, stellar dining options and impeccable services for those who are into the finer things in life—but some properties are more #instaworthy than others.
If you want to step up your 'gram game and snap some envy-inducing holiday photos during a staycation, we've selected the most photogenic spots in Hong Kong's luxury hotels that have been popping up on our feeds time and time again. From fine dining rooms to presidential suites and helipads, these are some of the city's most beautiful photography spots you shouldn't miss.
Editor's note: Social distancing rules are currently in force for various businesses and venues in Hong Kong, so please make sure you follow the latest government guidelines and be responsible when visiting any of the recommended venues in our guide below. Please note that hotel pools and spas are currently closed.
See also: The Best Hong Kong Staycations To Book For Christmas 2020
The Peninsula Hong Kong
Entrance
Sitting pretty on the southern tip of the Kowloon Peninsula is the "Grande Dame of The Far East", The Peninsula Hong Kong—one of the city's most prestigious hotels that oozes timeless elegance and colonial charm.
Its grandeur, symmetrical façade has made The Peninsula a favourite spot for avid photographers and Instagrammers, especially during Christmas and Chinese New Year when unique outdoor installations are placed to light up the exterior walls of the property. For the best shots, take a seat at the fountain area at the entrance and take the photo from a lower angle to fit everything in.
See also: The Best Staycations In Hong Kong 2020
Indoor pool
There are no bad angles at The Peninsula's indoor pool—arguably one of the most Instagrammable pools in Hong Kong. Inspired by classic Roman baths and adorned with elegant marble columns and floor-to-ceiling windows overlooking the Victoria Harbour, this opulent pool will fill your feed with the finest Roman holiday scenes.
Grand Deluxe Harbour View Suite
The Peninsula's Grand Deluxe Habour View Suite was practically built for the 'gram. Spanning over 1,400 square feet, this spacious suite comes complete with unobstructed harbour views, an elegant living space adorned with unique artworks and posh furnishings, offering plenty of luxe backdrops for your snaps. But the most breathtaking feature here is the corner bathroom with city views, which features a massive, gorgeous bathtub for those #bubblebath moments.
Helipad
No visit to The Peninsula would be complete without a snap of the rooftop helipad. For those who want to do something unusual and take as many cool shots as possible during your stay, why not treat yourself to a once-in-a-lifetime helicopter experience? You won't get bored during the 18-minute helicopter ride as you soar above Hong Kong's skyscrapers to enjoy views of the harbour and the scenic gems on the South Hong Kong Island, while snapping breathtaking views outside the window.
The Ritz-Carlton Hong Kong
The sparkling corridor at 102/F
The glittery golden corridor between Michelin-starred restaurants Tin Lung Heen and Tosca di Angelo at The Ritz-Carlton Hong Kong is one of the most popular and photographed hotel spots in the city. Featuring a backdrop of glass-enclosed wine cellars that gives off dreamy vibes, a shot here will certainly garner plenty of likes and get some attention on your social media. If you're an awkward poser in front of the camera, we recommend positioning yourself in the middle of the corridor and pose for some gorgeous back shots and side portraits.
Infinity pool
Located on 118/F—the highest floor in the International Commerce Centre—the Ritz Carlton Hong Kong's indoor infinity pool is a sublime setting to sip a glass of bubbly and admire the spectacular vistas of Hong Kong. It also boasts a picture-perfect design that features a mirrored ceiling and a high-resolution LED wall for you to get creative and capture some stunning photographs.
The Ritz Carlton Suite
The Ritz Carlton Hong Kong does not disappoint with its most coveted room, The Ritz Carlton Suite. Spanning over 3,900 square feet, every corner of the suite just screams luxury and Insta-worthy—whether it's the lavish master bedroom or spacious dining area. But the absolute gem of this suite is the corner windowsill, where you can enjoy 270-degree panoramic views of the harbour and skyline. Any angle you choose to pose against this backdrop will shine on camera.
Rosewood Hong Kong
Bathrooms
Winning the crown of owning the city's most photogenic bathrooms is none other than the luxury hotel on Kowloon's Victoria Dockside—Rosewood Hong Kong. Filled with all the design elements and backdrops we could ever desire for a perfect #bathroomselfie—think marble walls and floors, glittering hall of mirrors, freestanding soaking tub, as well as plenty of fluorescent lights—a night at this hotel is sure to inspire you to take some amazing shots for the 'gram.
See also: Take A Selfie: The Most Instagrammable Hotel Bathrooms In Hong Kong
Asaya
While pretty much everyone who visits Rosewood Hong Kong posts a picture of themselves standing against the opulent marble walls in the bathroom, it's not the only photogenic place in the hotel which is made for the 'gram. Check out Asaya on the sixth floor of the hotel, a luxury wellness retreat dedicated to offering guests a tranquil oasis to rejuvenate and retreat in the city. Light-filled and calming, the courtyard there is full of minimalist interiors and lush greenery, providing you with many picture-perfect spots to play with after your spa session.
Asaya Pool
It's impossible to discuss Hong Kong's most beautiful pools without bringing up the Asaya Pool. The 25-metre outdoor infinity pool promises panoramic views of Victoria Harbour and Hong Kong's skyline, which also features a spacious deck furnished with sun loungers for a relaxing pool experience in a tranquil setting. Watch the sunset as you float on the water and take some breathtaking snaps to show the world how amazing your holiday is.
The Murray, Hong Kong
Hotel grounds
Once a prominent government office building in Hong Kong, The Murray today has transformed into one of the locals' most beloved five-star hotels. Recognised for its modern aesthetics and clean lines, this luxury hotel boasts a grey and gold colour palette that calls for stylish, architecturally pleasing photographs. From the outdoor entrance to the lobby area and hallways, you'd be hard-pressed to find a spot in The Murray that doesn't serve up some pretty Instagram snaps.
Popinjays
Just one quick scroll through the Instagram tag of #TheMurray and you'll notice lots of photos set inside of this rooftop bar and restaurant, Popinjays. It's just as Insta-friendly as the rest of the hotel, which features a beautifully furnished dining space with contemporary artworks lining the walls. Be sure to check out the open terrace and snaps some photos as you enjoy the amazing views of the city's skyline.
See also: 11 Luxurious Restaurants Offering The Best Views Of Hong Kong
Bathrooms
Those who are addicted to the hashtag #bathroomgoals will be delighted to see The Murray's lavish marble bathrooms at its rooms and suites. Featuring marble floors, an oversized soaking tub and gold embossed taps with a touch of glamour, this is a dream setting for your next bathtub photoshoot.
Grand Hyatt Hong Kong
Plateau Room with Terrace
Located amidst the hustle and bustle of Wan Chai, Grand Hyatt Hong Kong is another photogenic hotel that deserves a spot on your radar. It has a wide range of luxury rooms and suites that are perfect for romantic getaways and family holidays, with the most Instagrammable being the Plateau Room with terrace. Its Insta-worthy point, of course, is the lush terrace overlooking the Hong Kong skyline, but let's not forget the spacious living space, which is adorned with minimalist wooden furnishings that will make for a beautiful backdrop for your 'gram.
The courtyard
What's not Instagrammable about the tranquil courtyard located next to Grand Hyatt Hong Kong's Plateau Spa? This place has made its appearance in the feeds of famous personalities for years, where a beautiful tree-lined path and stone accents work together to create a perfect backdrop for some artsy shots. Bonus: the trees will be adorned with lights during Christmas!
The Upper House Hong Kong
Upper Suites
Clean aesthetics, amber colour scheme and sleek wood interiors make The Upper House Hong Kong one of the most Insta-worthy properties in Hong Kong. Designed by renowned interior architect André Fu, each corner of the hotel is as stylish as the next—whether it's the minimalist with tasteful décor or the wooden-arched escalator. But the real centrepiece here is the Upper Suites, which have been attracting Instagrammers for years, with magnificent city views that can be enjoyed from the L-shaped sofa and the luxury limestone-clad free-standing bathtub. You can spend hours just taking photos in the living space and the bathroom.
See also: Hong Kong's Most Expensive And Luxurious Hotel Suites
The Lawn
Perched on the sixth floor of The Upper House, The Lawn is a lush rooftop oasis where guests can enjoy cocktails and delicious light bites in a relaxing environment. This place is hailed for its enchanting staircase completes with greenery and lighting details, which is great for both day and night photography. For a fantastic Instagram snap, ask your friend to take a moody shot of you walking down the stairs. Alternatively, you can turn your body to one side while keeping your head facing the camera for a lovely full body shot.
St. Regis Hong Kong
Lobby
Another luxury hotel designed by André Fu, St. Regis Hong Kong is a breathtaking mix of Manhattan chic and ancient Chinese aesthetics. Step inside, you'll find a glamorous lobby featuring floor-to-ceiling structures, striking panels inspired by traditional shop shutters and posh furniture—all the beautiful architectural details you need to frame an envy-inducing photo for social media. Make sure you also have your camera and poses ready for a picture by that stunning marble spiral staircase.
Presidential Suite
Featuring elegant furnishings, large windows showcasing beautiful city views and first-class hospitality services, a stay at any of the room and suite offered by the St. Regis Hong Kong is expected to be a pleasant experience. But if you're looking for a truly luxurious option to take your staycation (and Instagram game) to the next level, book the Presidential Suite. The most breathtaking feature here is the spacious marble bathroom, which comes complete with a luxury Claybrook bathtub for you to pose in a bubble bath against a stunning backdrop of the city's skyline.
Four Seasons Hong Kong
Infinity pool
With eight Michelin stars, a zen-inspired spa and some of the most opulent rooms in the city, the Four Seasons Hong Kong is a luxurious oasis of peace that truly lives up to its name. The hotel is also home to one of the most show-stopping infinity pools in the city, which offers guests a resort-like setting to relax and enjoy sweeping harbour views. Spend the day here soaking up the incredible scenery while you snap the afternoon away on a luxe daybed.
Caprice
At this palatial, architecturally stunning restaurant, Michelin-starred French cuisine gets served in a grand setting. As one of the most Instagrammable restaurants in Hong Kong, you'll find that Caprice delivers both in terms of premium delicacies and fabulous shots. Its huge windows, sparkling chandeliers with Swarovski crystals and luxury leather chairs will make a beautiful background for your photos.
See also: 9 Of The Most Instagrammable Hong Kong Restaurants