International Women's Day: 8 Hong Kong Events You Can't Miss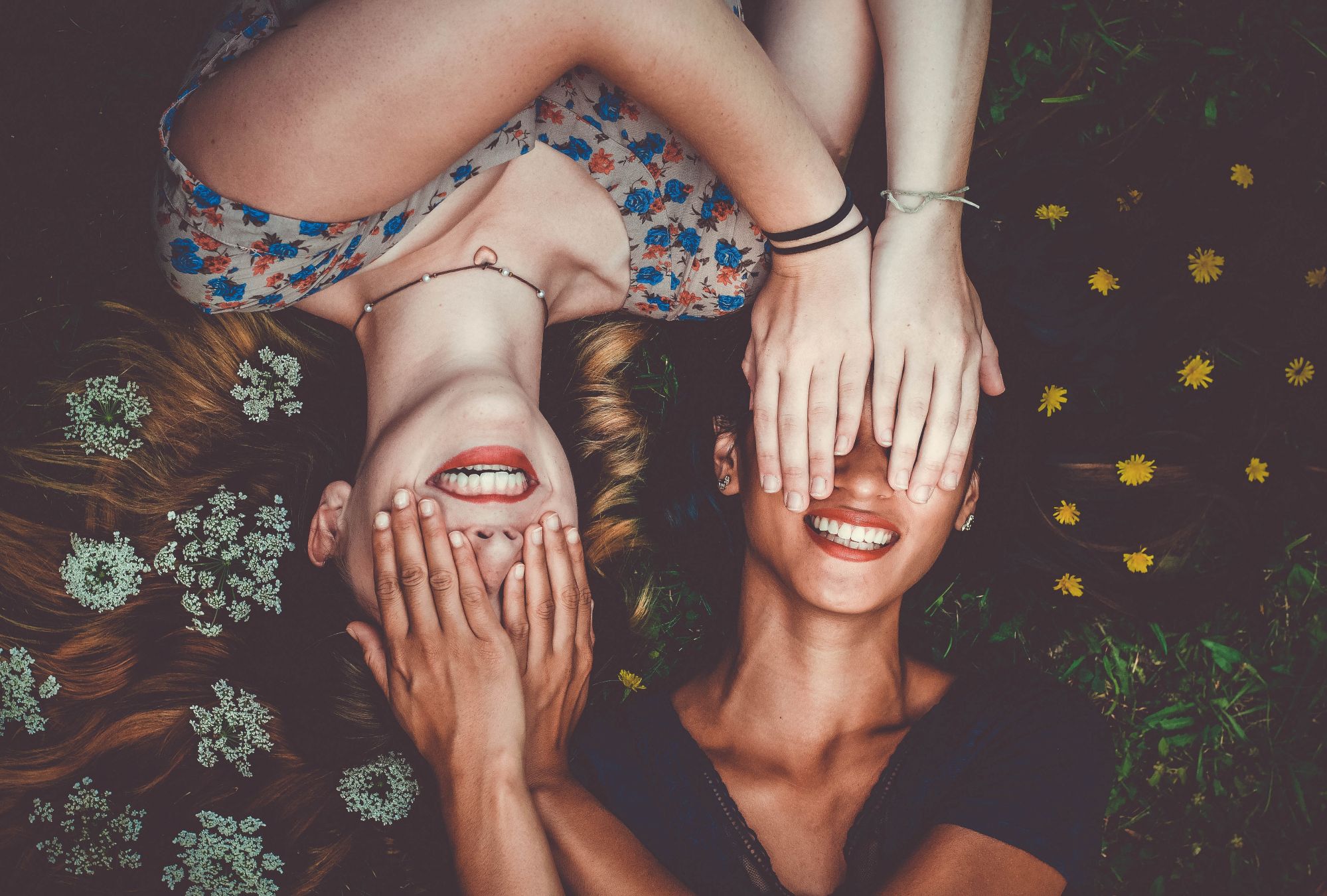 Taking place on March 8, this year's International Women's Day runs with the theme #BalanceforBetter, calling on us all to help drive a more gender-balanced world and make a truly positive difference for women.
From gender equality discussions to film screenings, below are eight Hong Kong events to inspire and unite us all
1/8 The Women's Foundation Lunch
Established in 2004, The Women's Foundation has worked to ensure women and girls in Hong Kong are given opportunities, support and resources in order to thrive and reach their true potential. On March 1, the Women's Foundation will be hosting their annual lunch at the Conrad Hotel, Hong Kong with the theme of "Curating Gender Equality: A Conversation with Women in the Arts".
The lunch will focus on empowerment and the challenges women face with a panel of inspiring women, including Museum Director Suhanya Raffel and Annysa Ng, artist and co-founder of Tomato Grey Kong, to name a few.
The Women's Foundation Lunch will be held on March 1 at The Conrad Hotel, Hong Kong. Find out more at thewomensfoundationhk.org
2/8 Women in Leadership Summit
The Women in Leadership Summit brings influential and successful women together to share their knowledge and strategies in order to create more effective and diverse workplaces. Started in 2013, the initiative has continued to grow and now inspires over 4000 women and counting.
At this year's summit, they will be touching on topics including, but not limited to: finding and retaining female talent, fighting conscious and unconscious bias in the workplace, mentorship and the importance of international experience and perspective.
Women in Leadership Summit will be held on March 7 at Regal Hong Kong Hotel. Find out more at womensleadersummit.com
3/8 #SheMeansBusiness: Special Event for International Women's Day
Celebrating both International Women's Day and the huge growth of the #SheMeansBusiness community, this year #SheMeansBusiness is partnering with Jervois One and The Women's Foundation for an evening of discussion, speeches and a creative workshop.
This event has been designed to allow women to network and learn from like-minded individuals. Also at the event will be guest speakers Tammy Wu, Executive Director of Lady M Hong Kong and Angelina Yao, Founder and CEO of Heels & Yield Limited.
#SheMeansBusiness: Special Event for International Women's Day will be held on March 7 at the Hong Kong Facebook Office. Find out more at eventbrite.hk
See also: Meet Hong Kong's Richest Women Of 2019
4/8 Chef Vicky Lau Hosts Private Cooking Class for IWD
5/8 She Can. So, She Did: A Film Screening of City of Joy
Spend International Women's Day immersing yourself in a different culture and furthering your understanding of the current refugee positioning. As part of Campfire's Women's Empowerment Series, this event was co-organised by a group of female refugees who focus on making arts, crafts and African fashion in Hong Kong.
The evening will begin with a delicious Congolese meal, followed by a free screening of the Netflix documentary: City of Joy.
The screening of City of Joy will be held on March 8 at Campfire Collaborative Spaces, Wong Chuk Hang. Find out more at eventbrite.hk
6/8 International Women's Day at Old Bailey
Drinking—but with a cause. Enjoy speciality cocktails created by top female bartenders and industry faces, including Masumi Tomioka from Duddell's and Chanel Adams from PDT. The proceeds from the night will go to Playtao Foreverland, a charity that works to support underprivileged children in Hong Kong.
This year's theme is #BalanceforBetter, which they've made sure is also represented in the drinks as each bartender will try to balance out the notes found in Lillet, a lesser known age-old French wine-based aperitif. The event will also be a preview to Old Bailey's new Friday night Happy Hour, 'Book Club'.
International Women's Day at Old Bailey will be held on March 8 at Old Bailey, Central. Find out more at jiagroup.co
See also: 10 Books Hong Kong Tatler Editors Are Reading Right Now
7/8 INSEAD Women in Business Pink Party
If your idea of International Women's Day has something to do with champagne, canapés and cocktails, then this might be the event for you. INSEAD's Pink Party is a celebration of women in business, and will be a fun night filled with creativity, art and music.
INSEAD Women in Business HK—Pink Party will be held on March 10 at NIDO ASIA, Sheung Wan. Find out more at eventbrite.hk
8/8 Women's Adventure Film Tour 2019
This is the ultimate action-packed, inspirational night that's by women, for women. There will be 12 short films about some of the most courageous women on the planet; watch as 13 women travel across Mongolia in aid of female survivors of war, witness Nepal's leading female mountain guide take an unlikely visitor on their first ascent and follow the story of the youngest Australian to ever summit Mt Everest.
Be sure to make it to the Women's Adventure Film Tour to celebrate women doing extraordinary things.
Women's Adventure Film Tour 2019 will be held on March 10 at Leo Lee Arts Center, Wong Chuk Hang. Find out more at eventbrite.hk
See also: 15 Of Hong Kong's Most Powerful Women