Heaven And Earth: Inside The Mind Of Japanese Artist Chiho Aoshima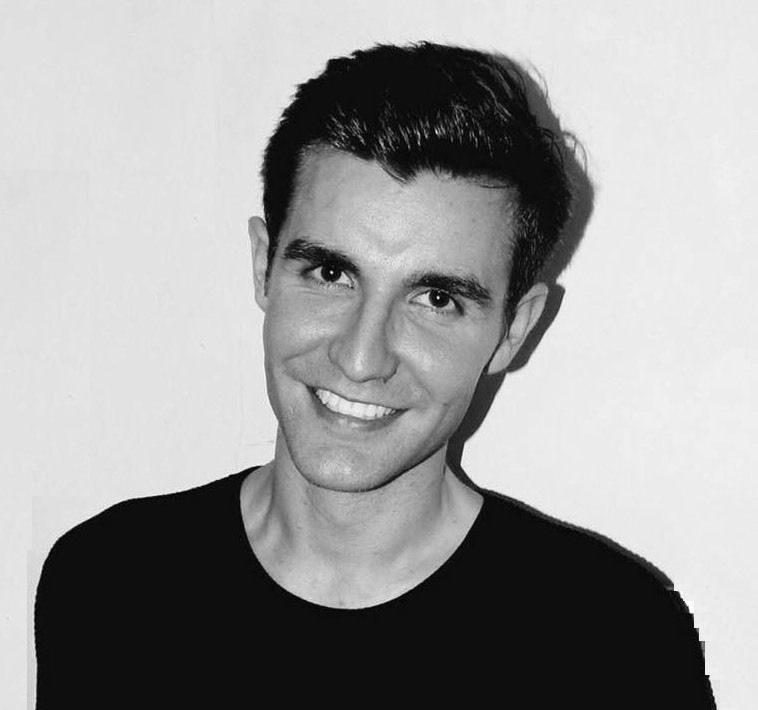 By Oliver Giles
October 07, 2020
Japanese artist Chiho Aoshima makes captivating drawings, sculptures and animations that mix earthly imagery with supernatural stories—as seen in her new show in Hong Kong
For a brief moment in 2004, people thought Chiho Aoshima might be a witch. The Japanese artist had shown a monumental, 32-metre-long mural at the prestigious Carnegie International exhibition in the US featuring a tsunami barrelling towards a coastal city. Two months later, the Boxing Day Tsunami swept through the Indian Ocean, devastating communities around Asia and killing more than 220,000 people.
The timing was too much for some gallery-goers to believe was a coincidence, especially as a tsunami that size hadn't been seen for centuries. "She was rumoured to have a certain witch-like prescience," recalls fellow artist and titan of the Japanese art scene Takashi Murakami, who employed Aoshima as an assistant in the early 2000s before recognising her own talent. He later helped fund her first exhibitions and began representing her at his gallery, Kaikai Kiki (and, rather discreetly, he later married her).
See also: 10 Hong Kong Art Exhibitions to See In October 2020
Mythical Presence
Her unfortunate timing did nothing to harm Aoshima's career—nor did the reaction dent her interest in the supernatural. She has since populated her trademark glossy digital prints with mythical yokai, demons from Japanese folklore, and made drawings on rice paper of ghostly young girls haunting graveyards. In 2015 she debuted an animation of a long-haired, sprite-like girl who crawls out of the crater of a volcano and unleashes a string of natural disasters on a city. That work was shown at her major solo exhibition, Rebirth of the World, at the Asian Art Museum in Seattle (SAM), one of several leading institutions that have championed Aoshima's dreamlike art and her exploration of the otherworldly.
But speaking from her home in Kyoto before her latest works go on show at Perrotin in Hong Kong this month, Aoshima is keen to emphasise that her art is not only about the ethereal—it's also about the earthly. "When I was a child, I would get scared easily. I believed in the existence of spirits and monsters, though I was never fascinated with them," she remembers. "As I grew up, talking to people became a painful experience [but] nature healed me."
See also: Eaton HK's Director Of Culture Chantal Wong's Guide To Art Galleries In Kowloon
Childhood Woes
As a cripplingly shy teenager living in Tokyo, Aoshima took refuge in art, secretly filling notebooks with doodles of young girls, some of them avatars for herself. When her parents discovered these, including a series of erotic sketches, she gave up drawing in shame. Her only remaining solace was walking in city parks, particularly through a cemetery close to her house, where her passions for the natural world and supernatural spirits became intertwined. "I have a strong wish to be close to nature or to meld with nature," she said before the launch of her show at SAM. "I have something close to a longing that once I die, I will gradually melt and be one with nature."
Aoshima pushed these morbid thoughts and her love of art aside as part of her mission to stop being, in her words, "different and strange", and become "normal". She completed an economics degree—"I was bored to death," she has said—before taking a job at an advertising agency. There, some colleagues taught her how to use Adobe Illustrator and she rediscovered her love of drawing. In a sliding doors moment, she met Murakami when he visited the advertising agency on business and quietly showed him some of her art. Impressed, he invited Aoshima to take part in an exhibition he was curating, then poached her to work at his studio.
See also: This New Art Gallery In Tokyo Turns Into A Michelin-Starred Restaurant At Night
The Murakami Connection
Murakami was partly drawn to Aoshima's art because her polished, digitally produced prints fit so neatly into the superflat movement that he was establishing at the time. He embraced artists like Aoshima who were inspired by the two-dimensionality of traditional Japanese paintings and contemporary manga and anime.
But perhaps more importantly, Murakami says he saw something unique in her work. "Her style is based on innocent and spiritual ideas sandwiched in the mixture of outsider art [pieces produced by artists without formal training] and the cultural complexes of post-war Japan," says Murakami in an email message.
These complexes, Murakami has previously said, began with the horror of the atomic bombings of Hiroshima and Nagasaki, then were shaped by the country's subsequent economic miracle, which saw Japanese brands and culture spread around the world. Among the exports were cartoon characters such as Hello Kitty and Doraemon, who presented a bright, happy and forward-looking image of the nation. But Murakami argues that these inane characters hid a lingering trauma in Japanese culture left over from the Second World War, when the country was both an aggressor and a victim.
Murakami, Aoshima and other superflat artists explore this tension in their art by using cutesy characters to investigate dark themes. "The initial sweetness in Aoshima's art is unbalanced through closer viewing, and that ambiguity is very alluring," says Melanie Eastburn, senior curator of Asian art at the Art Gallery of New South Wales, who included Aoshima's work in the gallery's recent Japan Supernatural exhibition.
See also: Takashi Murakami Shares Teaser Of New Collaboration With Hello Kitty
Her style is based on spiritual ideas sandwiched in the mixture of outsider art and the cultural complexes of post-war Japan
Close To Nature
Aoshima is particularly interested in exploring the conflicts between humanity and the natural world. One 2001 print, The Rebirth of Snake Woman, features a drawing of a woman curled up inside the belly of a shimmering green snake. But is this woman a mythical creature waiting to be born, as the work's title suggests, or has she just been eaten? It's unclear.
Other works by Aoshima feature erupting volcanoes pouring lava over helpless bystanders, birds attacking a young girl and images of nude women tied to trees, suggesting humanity is always at the mercy of nature— all of them executed in bright colours and a captivating cartoonish style. This brutal subject matter was inspired both by Aoshima's experience growing up and living in Japan—a country particularly vulnerable to natural disasters—and her observations of people's disregard for and destruction of the environment, something that has pained her ever since her childhood walks through the local graveyard.
"Human beings are prone to lose sight of what is really important as we have too much to think about," says Aoshima. "I want to constantly remind myself of the fact that we are part of nature and will one day die like any other living creature."
Although scenes of death and destruction still appear in Aoshima's art, some of her more recent pieces are a little more optimistic. "I was greatly moved by how, in the years since the great earthquake and tsunami disasters in Japan [in 2011], both people and nature steadily recovered," said Aoshima at SAM. Where Aoshima's anthropomorphic mountains and skyscrapers—symbols she uses to represent nature and humanity—used to be depicted in constant battle, now they seem to have made an uneasy peace. In one animation, they even smile at each other—something that may inspire hope among viewers who are still dealing with the effects of the Covid-19 pandemic that is shaking the world.
Her show at Perrotin in Hong Kong is the next step in her exploration of the natural world. "This exhibition centres around the relationship between human beings and nature," she says. "I will be showing digital animations and wallpaper murals, as well as drawings, sculptures and ceramic works."
Aoshima—who is still notoriously shy, rarely grants interviews and admits she finds it difficult to discuss her work—won't reveal any more than that. She is so reserved that when art critic Linda Yablonsky of ArtForum met her, Yablonsky somewhat unkindly wrote: "Aoshima is even less communicative than [her] fibreglass sculpture of a cross-legged, blue-haired, feather-skirted female in another room."
Aoshima has also managed to keep her personal life out of the spotlight, even though she is married to and has two young children with Murakami, arguably the art world's biggest extrovert and a tabloid fixture thanks to his friendships and collaborations with stars including Kanye West, Virgil Abloh and Pharrell Williams. "I believe people can understand me through my artworks," she has said in the past. And maybe she's right—they certainly have a lot to say.
Chiho Aoshima's exhibition runs until November 14 at Perrotin, Hong Kong.
---
Want to see more from Tatler Hong Kong? You can now download and read our full October issue for free. Simply click here to redeem your free issue. Please note, the free download is available from 5 October, 2020 and is valid until 31 October, 2020.