Keeping the Ballet Dream Alive: 15 Minutes with So Hon Wah
We speak with the Artistic Director of the Hong Kong Youth Ballet about his everlasting ballet dream, the prospects of local ballet dancers and how the new organisation paves the way for these aspiring dancers
Ballet is the embodiment of elegance and perfection. Through their flawless movements and enchanting choreography, these dancers bring celebrated classics and fairytales to life.
However the reality, as with most fairy tales, turns out to be rather different. Living in a pragmatic and money-driven city like Hong Kong, many dancers believe there is simply no way for them to go professional, and as a result they dare not to venture beyond ballet as a leisure pursuit.
After countless hours of training, along with dealing with injuries and spending a fortune on classes, many local ballet dancers emerge to face the harsh reality of unemployment. Some may get jobs in ballet companies abroad, others end up teaching ballet classes, and the rest have no choice but to abandon their dreams altogether.
So Hon Wah, the former principal dancer of the Hong Kong Ballet, has continued his outreach efforts to promote dance and lift the quality of young dancers in the city since he founded the non-profit Youth Ballet of Asia in 1999.
Striving to further improve the prospects of the local ballet dancers, the acclaimed ballet patron and his fellow visionary opera singer Virginia de Blank has since established the Hong Kong Youth Ballet.
To mark the debut of this revolutionary dance organisation, we speak to So, the Artistic Director of the Hong Kong Youth Ballet about his ballet dream, the future of ballet dancers in Hong Kong and how he intends to help aspiring ballerinas through this group.
---
On his ballet dream and his proudest moment in his ballet career:
To me, ballet is magical. It is a dream with all the beautiful things in it. My proudest moment is to see the energy and unity these artists and ballet supporters in Hong Kong put together when we create ballet performances that are appreciated. It feels like we are creating a beautiful ballet dream together.
On the biggest challenge in his ballet career:
My biggest challenge is multi-tasking in artistic direction. I want to create many beautiful things at the same time. I could be planning artistic direction for a performance and chairing an international ballet competition at the same time.
---
On the most important core values to become a successful ballet dancer:
You must be passionate about this art. It shows in all your movements. It makes you outstanding in this competitive environment. Be thankful to the mentors and kind people around you throughout your training and career. The right teacher can lead you to the right path. The right director will show you how to fight for your chance.
---
On ways to keeping his ballet dream alive:
Ballet gives me strength to be able to achieve something very beautiful, such as seeing how children blossom through this art form and how artists create a wonderful performance together.
---
On the unique characters and prospects of Hong Kong ballet dancers: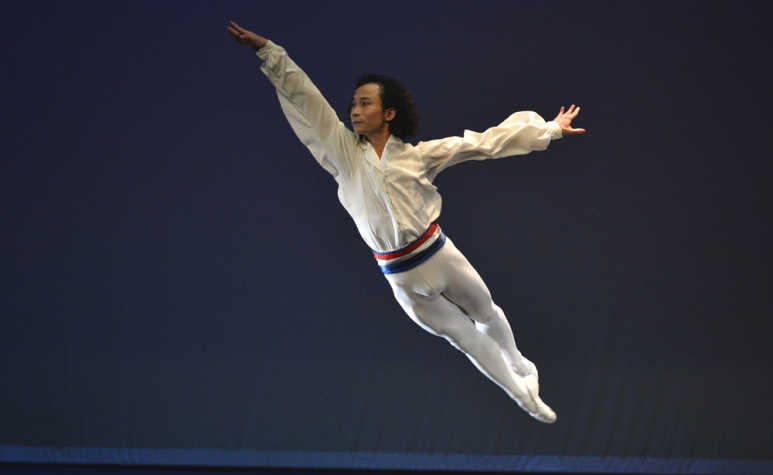 Hong Kong ballet dancers are very hard working and have the heart for Hong Kong. They are best to represent local culture and artistic development of the city.
However, the disadvantage is the professional opportunity for serious dancers after graduation. Many professionally trained students are trained to dance on stage but could not find a job to perform.
Hopefully with one more ballet company, there will be more job opportunities for ballet dancers and artists; more ballet performances with local themes for audience to choose from; more inspiration for young dancers to reach for their passion and dream in ballet in Hong Kong.
---
The Hong Kong Youth Ballet official launch took place on November 8 at The Ritz-Carlton, Hong Kong.