Kellett School Open Day Welcomes Prospective Students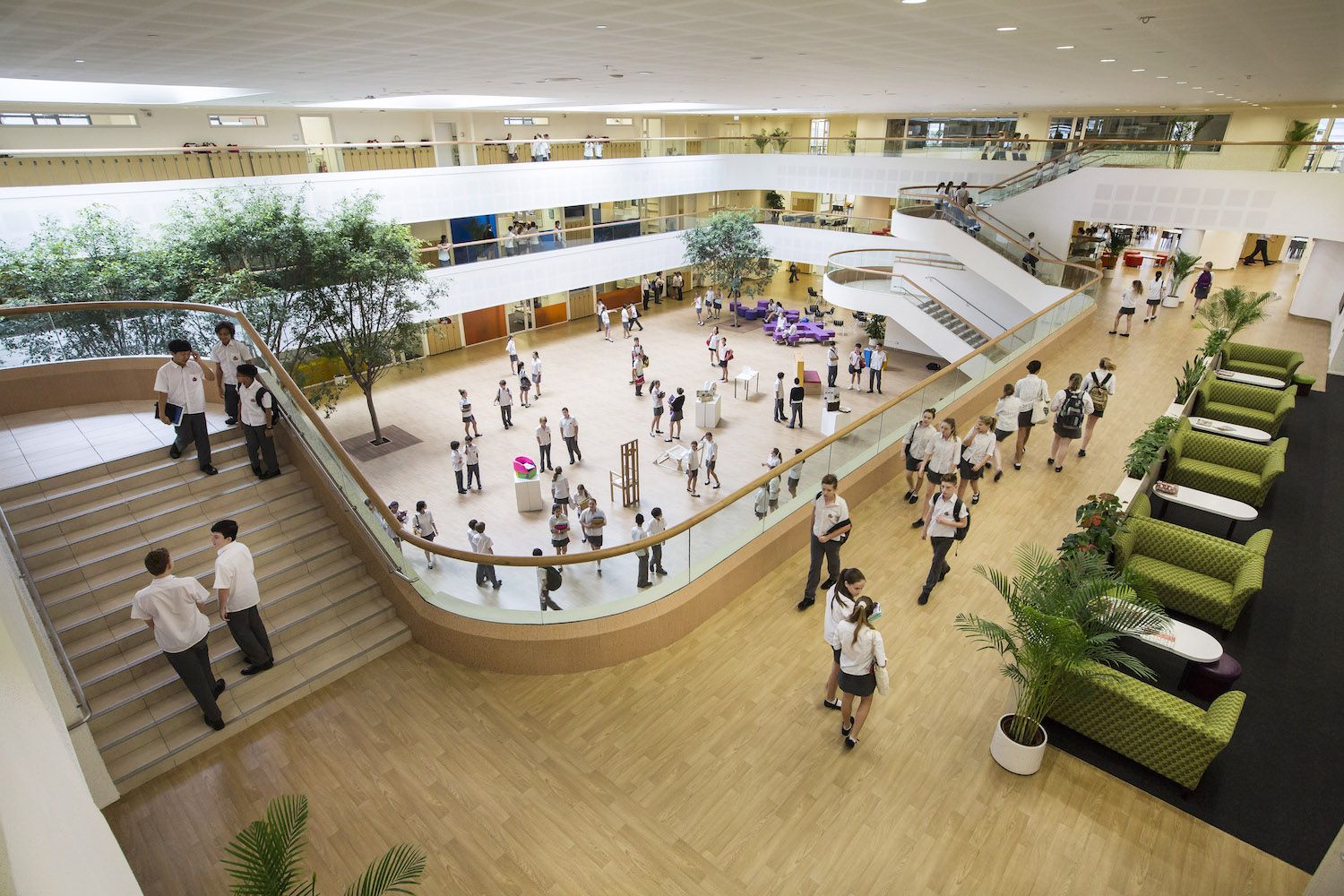 Your chance to visit both of Kellett School's campuses in Hong Kong to find out what they offer
It's September—and if you're like most parents, packing away the paddleboards and swimming suits for another full year also means back-to-school conversations with the family, and even the unpacking of new school opportunities.
See also: The Best International Schools In Hong Kong
Knowing where to educate your child in Hong Kong is a lesson in itself. And, if you don't know where to begin your school search, or think it's time for a fresh start, a look into the daily life of your child's next school, and their future, is essential.
Kellett School Open Day
Kellett School understands this, which is why the British international school in Hong Kong is inviting prospective students and their families to take part in its next open day.
A leading educational institution, Kellett boasts high-achieving alumni and is firmly focused on the now, so the school is sure to be a nurturing environment for your family and their educational needs in Hong Kong.
The history
Kellett School just celebrated its 40th birthday, making it one of the oldest British independent schools in Hong Kong. Founded in 1976, Kellett started out with two small classes and has grown to be a full through-train school, teaching students between the ages of 4 and 18 years old.
Kellett today boasts two locations: the Pok Fu Lam Preparatory campus, and the Kowloon Bay Preparatory and Senior campus situated just across the water from Hong Kong island. What hasn't changed over time, however, is Kellett's unique, small community feel, which is cherished and successfully maintained today by teachers and staff.
The now
From Reception right through to GCSEs and A-levels, Kellett students are lead to achieve their personal best, while adopting a love of learning.
Kellett's small learning community means their tactile numbers see students treated as individuals and parents are valued as partners in their child's education. The British international school follows the English National Curriculum, which has been merited as truly 'outstanding' education, by the latest whole school BSO (British Schools Overseas) Inspection.
See what a day at Kellett School looks like:
Not to mention, their most recent public examination results, a reflection of the time and care taken with each student thanks to their low student-to-teacher ratios.
At Kellett, the English National Curriculum begins in Reception (3/4 years old) and runs through to the end of Year 13 (17/18 years old). It is the foundation of the English Education system and is followed in England and in many British International Schools throughout the world.
The Kellett Preparatory School Curriculum and Senior School Curriculum are reflective of the school's international setting, allowing students to study both academic and creative subjects.
The curriculum prepares students for the GCSE (General Certificate of Secondary Education) and IGCSE (International General Certificate of Secondary Education) examinations, which are taken in Year 11 (15/16 years old).
Finally, in year 12 and Year 13, the curriculum prepares students to take GCE (General Certificate of Education) A level examinations. These qualifications are recognised worldwide as excellent Pre-University qualifications.
As a leading educational facility, the school's campuses are purpose-built and boast state-of-the-art facilities, which enhance learning and encourage ongoing study and development.
The Kowloon Bay campus has been hailed for its world-class design, having won and been nominated for several prestigious international designs too. It has an indoor swimming pool, sports hall, a sky pitch with running track, a drama studio and art exhibition areas, as well as naturally lit classrooms and common areas.
The future
With the future in mind, Kellett is opening its doors to prospective students on 23 September 2017. Families will be able to visit both of Kellett's campuses, where they will be able to speak to teachers and staff, tour the school facilities and find out more about what Kellett has to offer.
The Pok Fu Lam campus will be open from 10am to 1pm, and the Kowloon Bay campus will be open from 11am to 2pm, so those interested have the opportunity to visit both campuses. With your family's education, you can never be too informed.
For more information and to register your interest, head over to Kellett School's website.
---
See also: Shrewsbury International School Hong Kong To Open In 2018