Scottish Artist Ken Currie On His First Solo Exhibition In Asia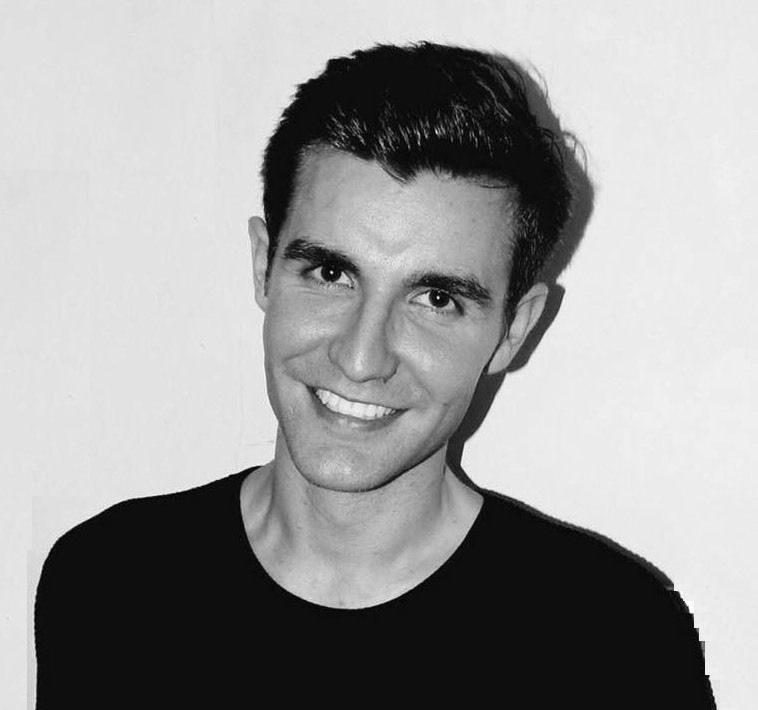 By Oliver Giles
April 16, 2021
Ken Currie's dark, moody paintings explore the vulnerability of the human body. They are now on show in Hong Kong—and they feel more relevant than ever
Last spring, as Covid-19 swept into the UK, painter Ken Currie had a crisis.
"I was speaking to a lot of artists and people were saying, 'What's the point of art? Why are we doing this?' It seemed like an indulgence to be painting when people are dying all around you," Currie, 61, says in his Scottish burr, speaking from his studio in Glasgow. "It really got to me, but then I thought, 'Artists from the past have dealt with famine, war, plague—if I can't do it, then I'm not a proper artist.' 2020 ended up being one of the most productive years I've ever had."
Some of Currie's new works are now on show in Interregnum at Flowers Gallery in Hong Kong, his first solo exhibition in Asia, which runs until May 29. Currie painted several of them in his garden shed, where he worked after his cavernous main studio was temporarily closed due to the pandemic. "I went from 1,000 sq ft to 120 sq ft, so I had to start working on much smaller pieces," says Currie, whose canvases are often more than two metres tall and can stretch to more than six metres wide. His new works are as small as 45.5 cm by 61 cm, but they still investigate many of the same big, dark ideas that made Currie's name: illness, death and decay.
See also: Artist Loie Hollowell On How Motherhood Inspired Her Paintings
Currie's visceral depictions of sickness and surgery have brought him both acclaim and censure. He shot to fame in the 1980s as one the New Glasgow Boys, a group of figurative painters who investigated the city's slide from an industrial powerhouse to one of the most deprived areas of western Europe, and how that painful decline affected its residents. "You're talking about entire communities that haven't had work for decades," say Currie. "Unemployment, poverty, terrible housing problems—it all has an effect inside people. It transmits itself through ill health. Glasgow has some of the worst health outcomes of any industrialised city in the world. People are scientifically analysing it; it's called the Glasgow Effect."
In the Nineties, Currie started looking more closely at physical injuries, driven in part by his horror at the Yugoslav Wars unfolding in eastern Europe. He began painting grisly paintings of disfigured faces and bodies, and sometimes open wounds. Currie's star continued to rise in the art community—his paintings are now in the collections of Tate in the UK, the Scottish National Gallery of Modern Art and the New York Public Library, among others—and his work was bought by major collectors, including David Bowie. But his macabre subject matter repulsed some of the public.
"I want my work to hover in that area between beauty and horror," says Currie. "People often see something and say, 'Oh my God, that's disgusting', but then have this strong desire to look as well. I like to operate in that liminal zone."
See also: 10 Must-See Art Exhibitions In Hong Kong In April 2021
Currie became interested in surgery when he was commissioned by the Scottish National Portrait Gallery (SNPG) to paint a group of the country's leading cancer specialists. That haunting portrait, Three Oncologists, which features a trio of doctors floating ghost-like against a black background, was unveiled to huge acclaim in 2002. It remains one of the most popular works in the museum's collection.
"Three Oncologists is a work of great dramatic impact," says Julie Lawson, chief curator at the SNPG. "Their faces are distorted as if they have been physically marked by the unimaginable things they have confronted. And they look directly at us, so we are disconcerted and intimidated. It is not a conventional portrait in any sense. Currie is not concerned with accurate likeness, or with the individual as such. It is what these men of science do, their engagement in a life and death battle with a terrifying disease, that makes them heroic and that interests him."
The piece is often cited by other artists as an inspiration. "I was recently speaking to Charlie Schaffer, winner of the prestigious BP Portrait Award in 2019, who told me that it was seeing Three Oncologists that made him decide to become a painter," says Lawson. "All of Currie's work is essentially humanistic. There is at the heart of his work a compassion."
Now, as a pandemic ravages the world, Currie's interest in the vulnerability of the human body feels more prescient and relevant than ever.
See also: 13 Experts Weigh In On The Future Of Arts And Culture After The Pandemic
"Maybe I should say I told you so, I warned you," says Currie, laughing. "What the pandemic has done is expose the fragility of the human body in a shocking and unprecedented way. I think a lot of people have never given it a minute's thought in their lives. I've been aware of it for a long time, not because I have any particularly prophetic insights, I'm not suggesting that for a second. I have just always held in my mind that we are very fragile."
But Currie admits that the crisis has made him think twice about what to include in his new paintings. "Now is not the time to be banging on about death," he says. "I've been trying not to be too brutal. But the notion of vulnerability, the vulnerability of the flesh, that's something I always try to explore."
In his new pieces on show in Hong Kong, Currie has stepped away from portraiture and focused instead on objects. "I've chosen items that have a very close association with the body, like gloves," he says. Elbow-length rubber gloves are the subject of two new works: in the first, they're worn by a mysterious figure whose face is cut off by the top of the canvas. In the other, the gloves are pinned to a wall, stained with a repellent green slime. Currie became interested in gloves like these after wearing them for an etching workshop, but he acknowledges that there is plenty gallery-goers can read into his paintings of them, especially after a year in which people have become hyper-aware of cleanliness and the germs on our hands.
"Marcel Duchamp used to say that the artist only makes 50 per cent of the work and the viewer makes the other 50 per cent," says Currie. "Viewers complete the work by looking at it and making connections in their own minds.
See also: Art From Death: Taxidermist Morly Tse Proves Preserved Insects Can Make Beautiful Art
Another piece in the Hong Kong show features a glowing, straitjacket-like object that Currie explains is a full-body cast for a child. The idea for this work began years ago, when Currie went on one of his regular trips to the Hebrides, a group of islands off Scotland's west coast, and visited a local museum. "It was a hilarious, bizarre place," recalls Currie. In one glass case they had a plaster cast from a footballer who broke his leg during an important, cup-winning match, but kept playing through the pain. After the footballer's leg had healed, the museum took his cast and preserved it as a precious object.
That strange image of bandage-as-treasure stuck in Currie's mind until last year, when he stumbled across another surprising plaster cast. "I often look at medical textbooks and I saw this drawing of an all-over body cast for a child," says Currie. "It looked like the child would be imprisoned in this thing, and there is something horrific about the idea of imprisoning a child. But those two things came together in my mind: this child's cast, then the idea of presenting the cast on a little platform."
Like many of the subjects of Currie's paintings, whether objects or people, the cast is positioned in the centre of the canvas against a dark, inky background, a style he developed while studying surgeons for Three Oncologists. "In an operating theatre, there's darkness all around and a spotlit area," he says. "Prior to that experience, I had been making a lot of work with very dark backgrounds, but it wasn't until I went into theatre that I thought, 'That's what I'm going for'. The idea of something emerging out of darkness. It has a slightly theatrical element to it."
Other pieces in the Hong Kong show have also been inspired by Currie's visits to the Hebrides and the dramatic, mountainous Scottish Highlands. "I've been travelling to the north of Scotland maybe two or three times a year for the past 30 years," he says. "Last year was the very first year I couldn't go, and it was extremely painful not to."
See also: South Korean Artist Lee Bul On Her Homecoming Exhibition At The Seoul Museum Of Art
One canvas features a child in a full-body wetsuit, zipped up to the eyes as protection against the freezing North Sea, clutching a jellyfish. Another, Revenant-The Three Sisters-Plague Finger, stars three fisherwomen flanked by two strange figures. The latter work is so large—two metres tall and five metres wide—that it is too big for Flowers Gallery in Hong Kong, so is being exhibited online.
"I had this idea of three women standing with a seascape behind them," says Currie. "I was thinking of the herring industry from way back, when fish would be landed in harbours in Scotland and rows of women would be standing by the water, gutting the fish and putting them into barrels for salting." Currie also says he was thinking of the three witches in Macbeth, which is nicknamed "The Scottish Play".
But, even in this instance, when he was first inspired by history and literature, Currie found himself thinking about the body and surgery. "It's like there's a large fish or sea creature in the boat and they're about to operate on it. And there's three of them, so they do look a bit like the oncologists," he says.
Like everyone else, Currie is desperate for the pandemic to end. He is dreaming of returning to the Scottish wilderness and the remote island communities that he misses, but he hopes people won't rush to forget what humanity has lived through over the past year, and what it has taught us. "We are fragile, we are vulnerable, we are not immortal," he says. "And, in a funny way, it's been a reminder of all the good things in the world, like art and literature, and how precious they are. We continue to make art and we continue to do positive things for each other, in spite of the fact that we know that sometimes human life is hanging by a thread."
See also: The Woman And The Sea: Female Free Divers Take Conservation To New Depths
---
Ken Currie: Interregnum runs until May 29 at Flowers Gallery, Hong Kong.