Knowledge of Design Week Hong Kong 2021: 3 Talks Not To Miss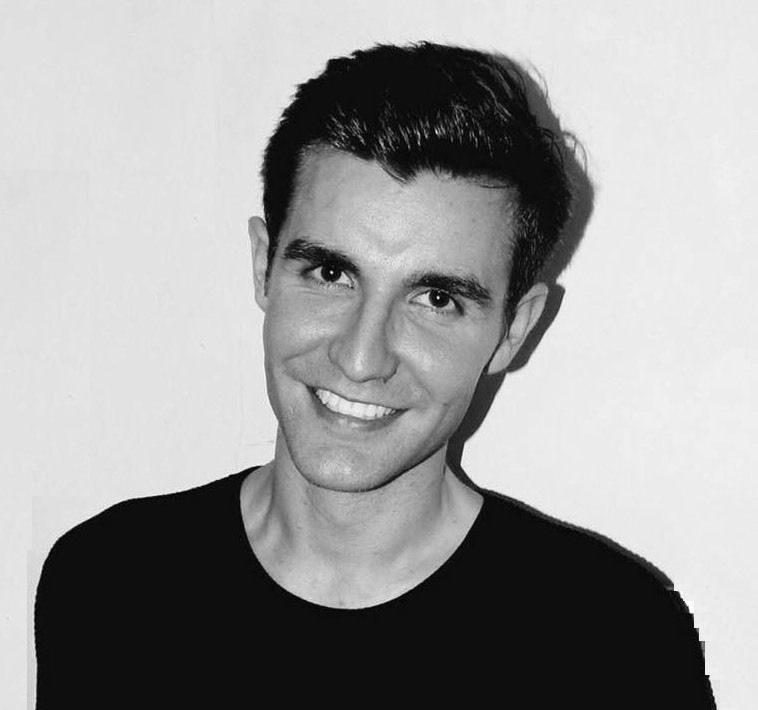 By Oliver Giles
June 11, 2021
More than 50 leaders from the fields of architecture, design and tech are speaking at the free-to-the-public conference, which is taking place from June 21-25 in Hong Kong
Knowledge of Design Week (KODW), an annual conference that explores how design can be used to help solve the most pressing questions of our time, returns to Hong Kong this month.
Hosted by the Hong Kong Design Centre and sponsored by CreateHK, the Hong Kong government's agency dedicated to supporting the creative industries, this year's KODW is themed "Reimagining the Service Economy" and will provide insight into how businesses are adapting to a world that has been rocked by the Covid-19 pandemic.
More than 50 speakers from around the world are taking part in KODW's 10 panel discussions, all of which will be broadcast live on its website and on ViuTV Channel 96 in Hong Kong. Below are three talks not to miss.
Global Conversation on Hospitality
Date and time: June 23, 8:55pm–10:00pm (HKT)
This discussion will explore the future of the hospitality industry and in particular the ways in which leaders in the field are guiding their businesses through the Covid-19 pandemic. On the panel are:
Legendary hotelier Adrian Zecha, who founded Aman Resorts in 1988 and, in 2017, launched another hotel brand, Azerai.
Keith Yates, the partnership chair of Yates and Partners, a Thailand-based consultancy that advises hotels and airlines on design, service, sustainability and more.
Joyce Wang, the founder of Joyce Wang Studio, which has offices in Hong Kong and London and has worked on projects such as the Mandarin Oriental Hyde Park and the Landmark Mandarin Oriental Hong Kong. Wang also appeared on the cover of the March 2019 issue of Tatler Hong Kong,
Ron Swidler, chief innovation officer of The Gettys Group Companies, US, a hotel design and development firm.
The talk will be moderated by Charmaine Chan, design editor of the South China Morning Post, and Guy Parsonage, partner of the PwC Experience Centre Hong Kong.
See also: Joyce Wang Brings Louis Vuitton's Objets Nomades Showcase To Life

Creative Entrepreneurs & Industry Disruptors
Date and time: June 24, 8:00pm–8:50pm (HKT)
Entrepreneurs from various industries will reflect on how creative thinking and unusual approaches have led to their success—and how these methods might be adapted by others to help guide businesses through the Covid-19 pandemic. On the panel are:
Eric Gnock Fah, co-founder and COO of Klook, a travel booking platform that offers more than 100,000 activities and tours in more than 350 destinations. Gnock Fah starred on the February 2020 cover of Tatler Hong Kong.
Juliette Gimenez, co-founder and CEO of Goxip, a fashion and beauty e-commerce platform. Gimenez was on the 2018 Gen.T List.
Lofai Lo, director and general manager of ViuTV in Hong Kong.
Yat Siu, co-founder and chairman of Animoca Brands, which invests in digital entertainment, blockchain, gamification, and artificial intelligence.
Darren Chuckry, chair of the Marketing Society and managing partner of HK Initiative, will moderate.
See also: Klook Co-Founder Eric Gnock Fah On How The Company Is Transforming Travel Experiences

Innovating Future Health & Care
Date and time: June 24, 8:50pm–10:00pm (HKT)
Can architecture improve our physical and mental health? Can design lead to hospitals improving the quality of their healthcare? These are just two of the questions that will be tackled by this panel, which features:
Cheaw Hwei Low, the Singapore-based head of design of Philips ASEAN Pacific and Design Consulting, Asia. Philips is increasingly invested in manufacturing healthcare technology alongside the TVs and consumer electronics that have made the company a household name.
Reinier de Graaf, partner of OMA in The Netherlands—the studio that was co-founded by Rem Koolhaas. De Graaf is overseeing the Al Daayan Health District, a 1.3 million sqm development in Qatar.
Professor Jeremy Myerson, the Helen Hamlyn chair of design at The Helen Hamlyn Centre for Design, Royal College of Art. Myerson has worked extensively on how design will have to change to accommodate ageing populations.
Rama Gheerawo, director of The Helen Hamlyn Centre for Design at the Royal College of Art. Much of Gheerawo's work explores how to use design to address issues of ageing and healthcare.
Dr Ching-choi Lam, chairman of the Elderly Commission for the HKSAR Government. Lam is a paediatrician and a member of Hong Kong's Executive Council.
Dr Edmund Lee, executive director of the Hong Kong Design Centre, and Dr Gina Jiang, managing director of the Hong Kong Institute of Biotechnology, will moderate.
See also: Design Trust Director Marisa Yiu In Conversation With OMA's Rem Koolhaas And David Gianotten