Bring The Noise: How LACMA Is Taking On Asia's Art Scene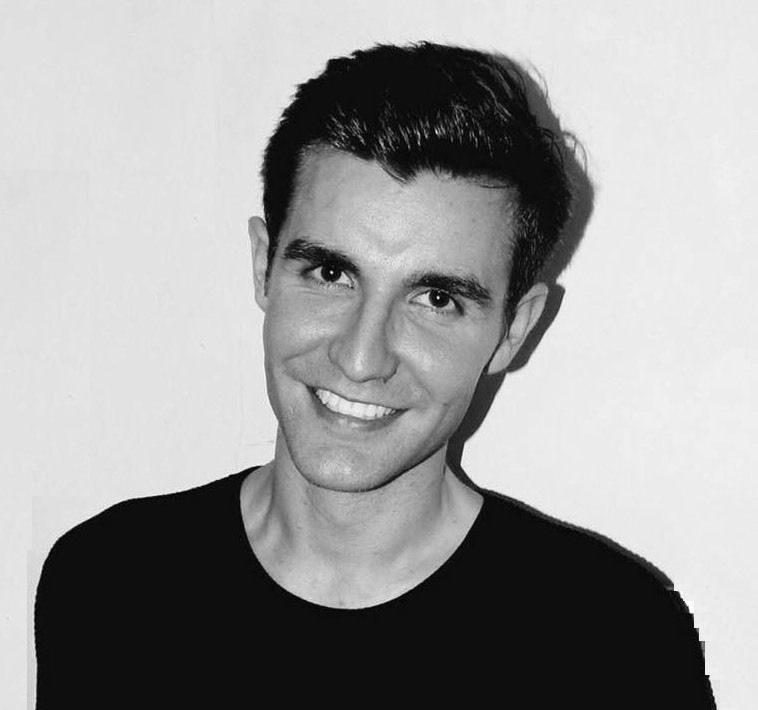 By Oliver Giles
March 20, 2019
Can a party change the world? The hosts of Los Angeles County Museum of Art (LACMA)'s annual bash in Hong Kong think so. Before this year's do—which is being co-hosted with the UCCA Center for Contemporary Art for the first time—they discuss the Californian museum's move into Asia
No city knows how to party quite like Los Angeles. From the Oscars to the Grammys to intimate charity brunches hosted in Bel-Air mansions to the rowdy late-night gigs shaking bars on the Sunset Strip, it sometimes feels like the City of Angels is just one never-ending bash. And for one night each year, this party comes to Hong Kong.
The Los Angeles County Museum of Art (LACMA) team descends on Hong Kong every March to host a dusk-till-dawn event during Art Basel week. The first, which took place in 2017, was held at Harilela House in Kowloon Tong and set the bar high, keeping everyone from septuagenarian art historians to twenty-something heiresses entertained till the early hours.
Last year, the organisers went even bigger and took over the Jumbo Floating Restaurant. Guests were ferried in by sampan and welcomed into an immersive experience inspired by the louche world of 1930s Hong Kong, the era of opium dens and Suzie Wong. Qipao-clad dancers and actresses stalked through the cocktail reception and launched into startling, impromptu performances in the middle of the crowd, while jazz band Lucky Chops jammed on stage. Several gallerists were noticeably late arriving at Art Basel the next day.
See also: Exclusive: LACMA Party 2018
Bridging the gap
It may not be as cerebral as some of the other events hosted during Art Week, but the party has become a firm fixture on the art world calendar. This year, the event is celebrating not just LACMA but also the UCCA Center for Contemporary Art in Beijing, bringing together two of the world's most influential arts insitutions.
"I think having fun is actually really important," says Alia Al-Senussi, one of the four co-hosts of the event, alongside Hong Kong-based entrepreneur Dino Sadhwani, LACMA director Michael Govan and Philip Tinari, director and CEO of UCCA.
"I have drunk the Kool-Aid and I believe that art and culture can change the world, and I think we live in a time when we need to think very deeply about how we can change the world for the better," continues Al-Senussi. "And I believe that fun is really part of that—there are so many moments when you're walking around at the party and you introduce two people and really build connections."
The connections made at the bash stretch far beyond individual people. In the hosts' minds, the event provides a platform for galleries, non-profit art spaces, museums and even whole cities to forge connections. "LA is full of creative people, like Hong Kong. I love this idea of the soup of creative people in these two port cities," says Govan. "I think there's a real shift in cultural influence towards the Pacific—LA is gathering many artists, Latin America is growing fast in its cultural influence and, of course, Asia has incredible history and culture and is now emerging as a huge influence in today's world. The great cities around the Pacific hold the future."
See also: 5 Things To Know About LACMA's Art Basel Party In Hong Kong
These may sound like lofty ideas to be discussing in the context of what, at the end of the day, is a party—but Govan isn't talking idly. In 2017, LACMA's party at Harilela Mansion marked the museum's first tentative steps into Asia. The following year, the museum's party at Jumbo Floating Restaurant was hosted on the heels of two major announcements: that collectors Gérard and Dora Cognié had donated more than 400 ink paintings to the museum, forever changing LACMA's collection of Asian art, and that Govan was negotiating a historic deal with Budi Tek, the founder of Shanghai's Yuz Museum.
"We will work with Budi Tek to programme the Yuz Museum and share collections and exhibitions," Govan explains. "So LACMA is going to be very present in Shanghai and therefore very present in a very direct way in Asia."
East Meets West
Al-Senussi and Sadhwani are delighted to play a small role in bringing LACMA to Asia. "I really wanted to host a party that brought something to Hong Kong and the region," says Sadhwani, who is the founder of logistics management company the Iris Group and is on Tatler's Generation T list. "My roots are in Hong Kong and I went to university in Los Angeles, so in a way this event brings together two of the cities I care most about."
Al-Senussi, an academic who is Art Basel's VIP representative for the UK and Middle East, has similarly deep connections to the Golden State. "My mother lives in San Diego, I grew up partially there, I spend a lot of time in LA," she says. "And it seemed like it made a lot of sense to do this for LACMA because I think Michael Govan is a visionary director, he's such a visionary full stop."
Al-Senussi isn't the only one to think so. In a 2017 profile, the New York Times described Govan as a "celebrity in a world of celebrities, with the looks of a movie star," before going on to detail how he has drummed up hundreds of millions of US dollars in funding and has doubled annual visitor numbers to 1.6 million. On top of launching LACMA's new projects in Asia, Govan is also behind a US$600 million reconstruction of LACMA's home base on Wilshire Boulevard and is in discussions to create the museum's first satellite campus in south LA, possibly in an 80,000-square-foot building in the South Los Angeles Wetlands Park.
Despite Govan's clear pulling power and apparent ease in the limelight—Google him and photos pop up of him alongside Leonardo DiCaprio, Kanye West, Kim Kardashian and plenty more stars—Govan is insistent that the success of the Hong Kong event is down to Al-Senussi and Sadhwani.
"I'm very bad at parties, it's not my domain at all," he says with a laugh. "Alia and Dino really bring people together in ways that I can't—I'm the guy running the museum and organising the academics. Between them, Alia and Dino have connected us to so many people, people who have become friends of the museum. They're connectors—and the world needs more connectors."
See also: Inside The Mills: The Centre for Heritage, Arts And Textile In Hong Kong
Last year's immersive experience at Jumbo Floating Restaurant is going to be a hard act to top, but there are signs that this year's event will—once again—be bigger and better than those that came before. For a start, there's the obvious fact that the event is celebrating not one but two instituions, then there's the news that MGM Resorts Art & Culture has joined as a partner. Jason Swamy, who curated last year's bash, is returning this year. What else do Al-Senussi and Sadhwani have up their sleeves?
"This will be our third party in Hong Kong and we're so excited, but it's Dino's vision, so I don't want to give anything away," says Al-Senussi diplomatically. "I can't reveal anything either," Sadhwani chimes in. "People will just have to wait and see."