Neighbourhood Guide: What to Eat, Drink and Do In Lai Chi Kok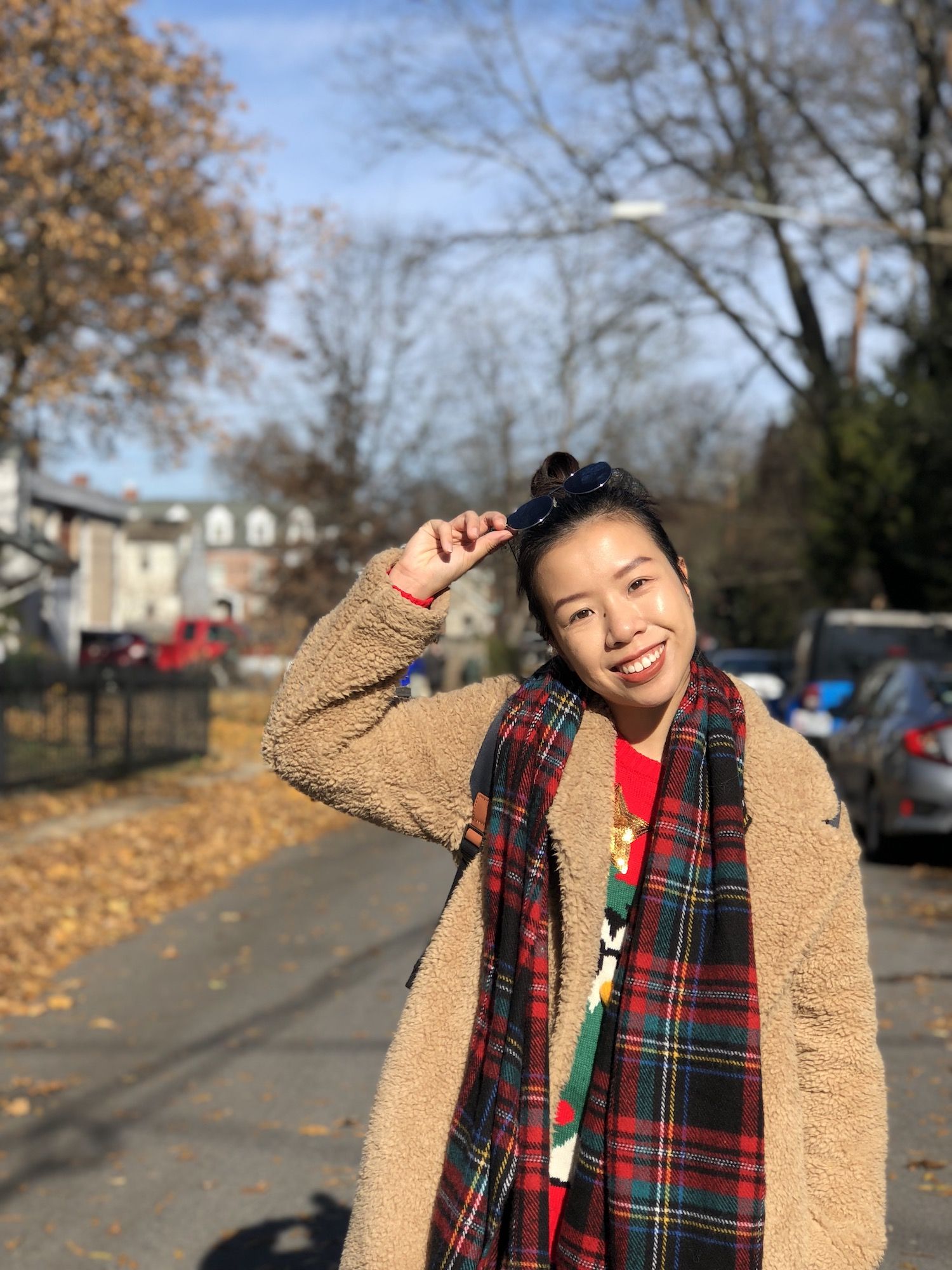 By Doris Lam
September 04, 2020
From eating pasta at Pici, to appreciating historic relics at Jao Tsung-I Academy, discover what Lai Chi Kok has to offer with our guide on what to eat, drink and do
Lai Chi Kok, meaning "Lychee corner" in Chinese, is a buzzing neighbourhood in Kowloon that has been gaining popularity in recent years thanks to the revitalisation project of industrial building, Kin Yip Plaza.
The building received a fresh new look as D2 Place and became Hong Kong's first shopping mall and office space converted from industrial buildings. Now, the mall spans over two towers––D2 Place ONE and D2 Place TWO, and is home to young local brands, independent stores and hip restaurants.
Aside from eateries and shopping spots, Lai Chi Kok also offers plenty for you to see and do. From making pottery at HiuChi, to experiencing blindness through a sight loss program at Dialogue in Dark, here's your guide for your next trip to Lai Chi Kok.
What to Eat And Drink
Rustico
Opened in 2014, Rustico is an intimate Spanish tapas and wine bar. Perfect for romantic date nights or long dinners with friends, the restaurant features Catalan-style rustic brick walls and deep wooden accents that makes you feel as though you're transported to Barcelona. Split their red prawns paella with Mediterranean seafood and Iberian pork and don't forget to get a plate of their churros before you leave.
Rustico, Shop G01, G/F, D2 Place One, 9 Cheung Yee Street, Lai Chi Kok, Hong Kong; +852 2743 4511, rustico.com.hk
Pici
Hong Kong's beloved pasta bar, Pici, opened its second Kowloon location in Lai Chi Kok in summer 2019 and has since become the neighbourhood's most popular Italian restaurant. Similar to Pici's other locations, the Lai Chi Kok branch sports an inviting alfresco bar, dining area, as well as barside seats that give you front row view to the pasta chefs in action.
While the menu changes monthly, the fresh shaved black truffle tagliolini is always a staple. If you're lucky, you might even catch branch specials such as the green ravioli or the tomato based mussels pici.
Pici, Shop G03, G/F, D2 Place TWO, 15 Cheung Shun Street, Lai Chi Kok, Hong Kong; +852 2557 7227, pici.hk
Man Hing at Greater China Club
Hidden behind big red doors, Man Hing is a Chinese restaurant that specialises in authentic Cantonese cuisine. All dishes are beautifully presented with a slight dramatic flair––order the chilled pomelo abalone, flaming fortune chicken and the afternoon dim sum set for an Instagram-worthy experience.
Greater China Club, Unit A, 10/F, D2 Place One,8 Cheung Yee Street, Lai Chi Kok, Hong Kong; +852 2743 8055, greaterchinaclub.com
Tsugu Teppanyaki and Sushi
Craving Japanese food? Tsugu offers both teppanyaki options as well as omakase style sushi sets for days when you can't decide between the two.Treat yourself to the Hokkaido king crab teppanyaki set or the deluxe abalone teppanyaki set if you're craving for some seafood, or the 15 piece sushi omakase dinner which comes with an appetiser, salad, hand roll, soup and dessert.
Tsugu Teppanyaki and Sushi, Shop 311, 3/F, D2 Place TWO, 15 Cheung Shun Street, Lai Chi Kok, Hong Kong; +852 3706 7703, facebook.com/tsuguhk
OWLS
OWLS is a small, owl-themed coffee shop that serves a selection of coffees, teas, pastries, salads and toasts. While there aren't any of Hogwarts' favourite feathered creatures in sight, the cafe's minimalist interiors are livened up by the adorable owl line drawings and fake plant decor.
Using only organic espresso beans from Melbourne, bring your coffee-obsessed friend for your next visit. If you're coming for brunch, try the bright pink and grey beetroot and bamboo charcoal toast cube tower and pair it with a flat white for a great start to your weekend.
OWLS, Shop 1, G/F, Billion Plaza II, 10B Cheung Yue Street, Lai Chi Kok, Hong Kong; +852 9738 1922, instagram.com/owls_coffee
See also: The Best Dog-Friendly Restaurants And Cafes In Hong Kong
Cheng Banzhang Taiwan Delicacy
You can never go wrong with a nice, hearty bowl of beef noodle soup, and Cheng Banzhang Taiwan Delicacy serves one of the best bowls in town. Hidden upstairs in an industrial building, this Taiwanese restaurant is usually packed with office workers during lunch on weekdays.
Try one of their signature noodle bowls or skip the main entirely and order a selection of side dishes and snacks instead. Must orders? The Taiwanese pork belly bun, the beef stuffed scallion pancakes, and one of the oyster omelettes.
Cheng Banzhang Taiwan Delicacy, Flat 02, 1/F, Elite Industrial Centre, 883 Cheung Sha Wan Road, Lai Chi Kok, Hong Kong; +852 2576 1199
One Tenth Coffee
If you're looking for some peace and quiet, One Tenth Coffee is a peaceful escape away from the usual noise and chatter. Guests are required to take off their shoes outside the cafe to keep the cafe clean, and cat lovers will be overjoyed to learn that there's a resident cat who lives at the cafe.
The coffees and tea-based lattes are known to be one of the best in Lai Chi Kok— try the matcha or hojicha latte for a refreshing mid-afternoon pick-me-up, and add on a slice of the cafe's homemade cakes to sweeten the deal.
One Tenth Coffee, Shop 510, 5/F, Premier Centre, 20 Cheung Shun Street, Lai Chi Kok, instagram.com/onetenth.coffee
What To Do
Lai Chi Kok Park
A little piece of nature amidst tall residential buildings, Lai Chi Kok Park is often used as the backdrop of TVB dramas set in ancient China. Although the park is technically closer to Mei Foo station, a short 15-minute walk to the park from Lai Chi Kok could be exactly what you need after a heavy meal. Unlike most parks on the island side, this one doesn't have any grassy areas for picnics, however, the gorgeous Chinese pavilion and Lingnan Garden will surely make up for it.
If you're an avid skateboarder, check out Lai Chi Kok Park Skatepark, Hong Kong's first 1,600-square-meter international standard skatepark that's just a few steps away.
Lai Chi Kok Park, No.1 Lai Wan Road, Lai Chi Kok, Hong Kong, lcsd.gov.hk/en/parks/lckp
See also: 10 Country Parks And Nature Reserves To Visit In Hong Kong
Jao Tsung-I Academy
After your trip to Lai Chi Kok Park, make your way to Jao Tsung-I Academy, a historic building restored under the government's Revitalising Historic Buildings scheme. Since the site was first built in the 19th century, it has been used for numerous purposes from its most recent role as a psychiatric rehabilitation centre, to being a quarantine station and even a prison.
Need more time to explore around? The Academy even has a hotel, restaurant and cafe to unwind at.
Jao Tsung-I Academy, 800 Castle Peak Road, Lai Chi Kok, Hong Kong; +852 2100 2828, jtia.hk
See also: 10 Unexpectedly Revitalised Historic Sites in Hong Kong: Now and Then
D2 Market
D2 ONE's weekend markets always attract crowds. Located on the second floor of D2 ONE's The Space, or D2 Place TWO's The Garage, there's almost always a market going on during the weekends. Selling everything from arts and crafts, clothes, essential oils, home-made soap and even healthy snacks, the vendors vary every weekend depending on the set theme of that week.
Check D2 Place Weekend Markets' social media pages ahead of time to see if there's going to be a market on the day you visit to avoid disappointment.
The Space, 2/F, D2 Place ONE, 9 Cheung Yee Street, Lai Chi Kok, Hong Kong; +852 2371 1876, facebook.com/d2placeweekendmarkets
The Garage, D2 Place TWO, 15 Cheung Shun Street, Lai Chi Kok, Hong Kong; +852 2371 1876, facebook.com/d2placeweekendmarkets
Var Live Hong Kong
Ever wondered if you've got what it takes to survive a zombie apocalypse? Var Live Hong Kong lets you live out adventures through their virtual reality games. Unlike your usual at-home VR set up however, Var Live combines VR headset with motion capture in order to fully immerse players into the game. With games such as Zombie Way, Over Kill, City Hero, Crazy Rush and Super Ninja for visitors to choose from, make sure to bring friends for an afternoon of fun.
Var Live, Shop 114-127, 1/F, D2 Place ONE, 9 Cheung Yee Street, Lai Chi Kok, Hong Kong; +852 6239 2699, var.live
See also: Experience Van Gogh And Picasso's Masterpieces In Virtual Reality
Dialogue Experience
Launched in 2008 in Hong Kong, Dialogue in the Dark is a social enterprise founded by Dr. Andreas Heinecke in Germany in 1988. Rebranded as Dialogue Experience in 2014, this social enterprise pushes you out of your comfort zone by offering you the experience of living life as the visually impaired on their 60-minute experimental exhibition tour.
The experience is led by visually impaired guides in a specially constructed pitch-black room to imitate the daily life of the visually impaired. Guests will be encouraged to explore the darkness via the other senses— touch, sound, smell and taste.
Dialogue Experience also offers activities such as Dinner in the Dark and Love in the Dark, where couples will be able to cuddle and bond in complete darkness.
Dialogue Experience, Unit B, 7/F, D2 Place ONE, 9 Cheung Yee Street, Lai Chi Kok, Hong Kong; +852 2310 0833, dialogue-experience.com.hk/en
Hiu Chi
Feeling crafty? Hiu Chi offers ceramics and pottery lessons, teaching complete beginners on how to create marbled cups, intricate candle holders, clocks and more. Founded by ex-fashion designer, Grace Tong, Hiu Chi is her illustration and lifestyle brand which aims to encourage people to find a sense of peace amidst living in the hustle and bustle.
Hiu Chi, 10C, The Globe, 79 Wing Hong Street, Lai Chi Kok, Hong Kong, hiuchi-art.com
Home Baking Day
Home Baking Day is an open space DIY baking studio that lets visitors bake at their own pace. Instead of traditional cooking classes, electronic tablets with baking instructions are given to guests while store staff are always around to answer questions.
Perfect for when you want to add a personal touch to a loved one's birthday treat—or if you just feel like baking— there's a large menu of cakes and pastry options for you to choose from.
Home Baking Day, Shop 305, 15 Cheung Shun Street, D2 Place TWO, Lai Chi Kok, Hong Kong; +852 3997 3485, homebakingday.com
See also: Neighbourhood Guide: What To Eat, Drink And Do In Kwun Tong