This Rare Lamborghini Is Set To Fetch US$6 Million At Auction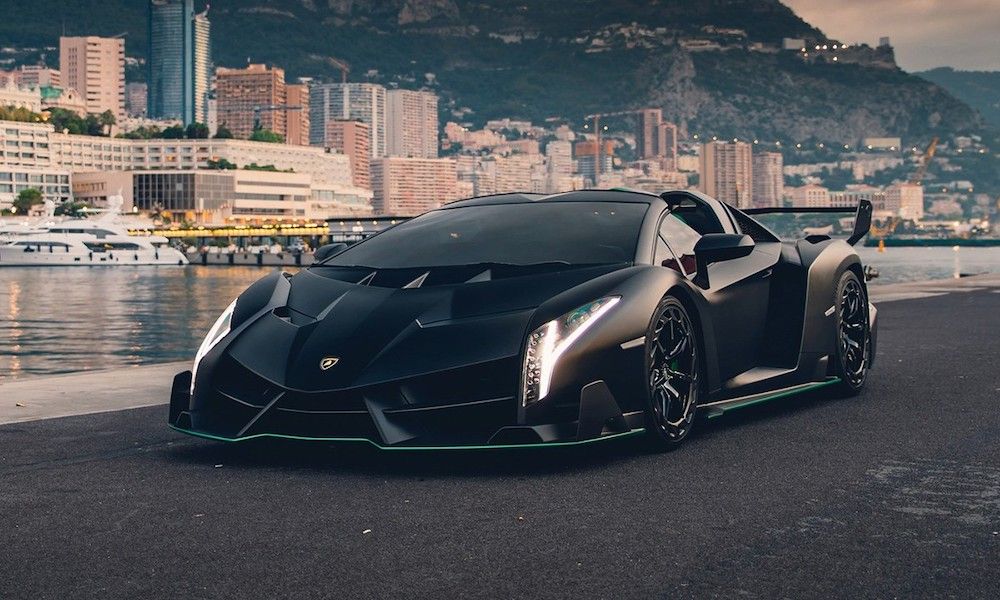 The 2015 Lamborghini Veneno Roadster will hit the auction block next month.
Looking to celebrate the auto brand's 50th anniversary, Lamborghini first unveiled the Veneno Roadster at the 2013 Geneva Motor Show. One of just nine ever built, the 2015 Lamborghini Veneno Roadster is expected to fetch between US$5 million to US$6.1 million at Sotheby's in Paris early next month.
According to RM Sotheby's, the Veneno Roadster is one of the most outlandish vehicles ever produced by Lamborghini. The rare Roadster pushed design to its limits, even for Lamborghini standards; boasting a partial carbon fibre body with intentional crisp lines that provide minimal drag and channel air to cool the engine.
In terms of aesthetics, the roadster is finished in a matte black interior with lime green and black leather, as well as a lime-green pinstripe exterior, and "fighter-jet-like" bodywork. The five year old vehicle has travelled just 450 km and reportedly remains in as-new condition both inside and out.
While at first there were only four Venenos produced (three built for very important clients and one held by Lamborghini themselves), Lamborghini eventually released the roadster version of the vehicle, of which all nine were spoken for prior to the public reveal. This specific model was originally purchased by a member of the House of Saud, the royal family of Saudi Arabia, and has had just two owners prior to hitting the auction block.
Set to be one of the most desirable Lamborghini vehicles ever built, this hyper exclusive model will be a centrepiece of any 21st century collection. The 2015 Lamborghini Veneno Roadster will hit the auction block on February 5 at Place Vauban in Paris, during the world-famous Rétromobile show week.