The Land Rover New Discovery Has Arrived In Hong Kong
Cars
Taking the full-sized seven-seat luxury SUV to a new level
Land Rover's New Discovery officially arrived in Hong Kong last month, with a Land Rover Experience Park at the China Merchants Wharf in the Western District for guests to experience the new seven-seater SUV.
Geared at young and modern families, the luxury SUV was unveiled by seven special officiating guests—guide dogs from the Hong Kong Guide Dogs Association—to reflect the seven full-sized seats in the rugged yet luxurious all-terrain vehicle.
Below, we take a look at some of the distinguishing features of the Land Rover New Discovery.
A streamlined exterior
The Land Rover Discovery is a premium SUV that provides seven full-sized adult seats while retaining key Discovery family cues such as the distinctive stepped roofline and highly visible C-pillar. The front is visually more streamlined than its predecessors with full LED headlamps.
What's more, the new Discovery is the first Land Rover to have specially designed ducts in the front bumper to reduce drag and improve air flow down the vehicle's sides. At the back, the LED rear lamps now have a stronger horizontal emphasis, giving a sportier new appearance while the asymmetric licence plate recess provides a visual link to its past.
Spacious interiors
Designed to offer versatility and comfort, the interior is modern with quality material exemplifying the best of British including luxurious Windsor leather upholstery, metal finishes and natural oak veneer. Comfort is brought to the passengers in the second row and third row with 954mm and 851mm of legroom respectively.
The seats can be flexibly reconfigured using the InControl Touch Pro system or controls at the back of the car. When all seats are folded down, it offers a massive 2,500 litre of the luggage space to store all your outdoor equipment.
The very latest infotainment features a large 10-inch high-definition touch screen display, and an optional 14-speaker advanced audio system from Meridian™, as well as up to nine USB sockets, four 12V sockets and a 3G in-car Wi-Fi hotspot. The tailgate can be a useful bench for supporting up to 300 kg, most useful for sitting on while attending your children's rugby matches.
Power and performance
Despite its size, the supercharged 340PS 3.0-litre V6 engine provides up to 450Nm of torque, powering the car across Hong Kong Island from 0-100km/h in 7.1 seconds.
Technology
Thanks to its new state-of-the-art aluminium monocoque body vehicle's weight has been reduced by a huge 480kg compared to its predecessor. The latest TerrainResponse® technology monitors driving conditions and can automatically select the most ideal driving mode to match the demands of surrounding terrain.
During the typhoon and rainy season, the new Discovery can plough through water of up to a maximum wading depth of 900mm. For the outdoor sportsman, there is also an optional waterproof wristband to lock and unlock the car called the Activity Key.
The Land Rover New Discovery starts at HK$898,000. Find out more at landroverhk.com
Trending
Moncler's Genius Pop-up Cocktail Party
October 16, 2018 | BY Alexandra Purcell
photo_library
Les Mondes de Chaumet Cocktail Party
October 15, 2018 | BY Alexandra Purcell
photo_library
Transform Your Complexion With Lancôme's New Absolue Collection
October 15, 2018 | BY Hong Kong Tatler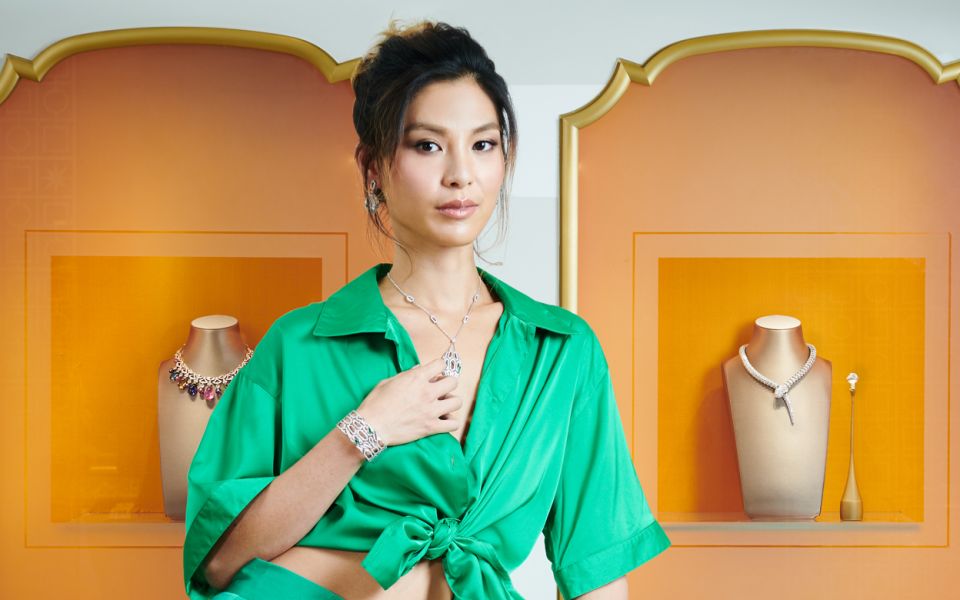 From Rome To HK: 5 Family-Friendly Destinations In Rome
October 9, 2018 | BY Hong Kong Tatler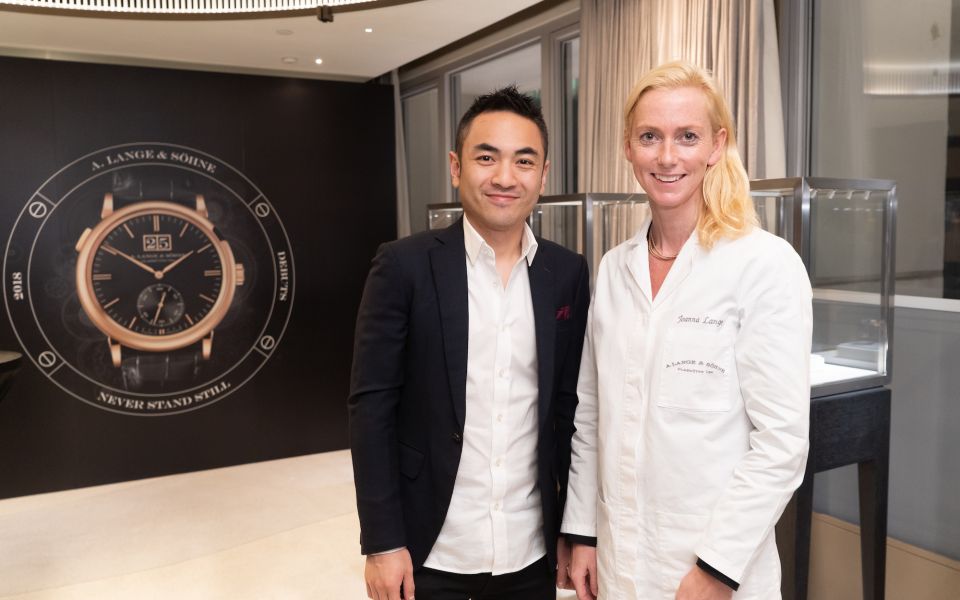 A Lange & Söhne Connoisseurs Akademie
October 8, 2018 | BY Christian Barlow
photo_library
Asia Miles Presents: Up Close With Dragonfly's Ashley Sutton
October 3, 2018 | BY Hong Kong Tatler
play_arrow