Sailing Around the Island with Marriott Rewards
On a crisp and clear Sunday morning, Marriott Rewards Members were treated to sun, sea and sailing at Hong Kong's iconic Around the Island Race – forming part of Marriott Rewards' latest pioneering initiative to express gratitude to its elite Members
100 elite guests from the award-winning loyalty programme Marriott Rewards gathered to watch the sailing and network with fellow Members. Against the mesmerizing harbour backdrop and the soothing sound of the waves, Members enjoyed a delectable brunch and the excitement of the boat race first hand.
Marking one of Marriott Rewards' major events in Hong Kong, Marriott Rewards' sponsorship of the Around the Island Race is part of a global initiative to create one-of-a-kind events for its elite Members in their hometowns.
Heralded as the city's biggest annual celebration of sail and paddle, this year's race saw more than 230 rowers and paddlers competing; creating the record of the largest number of coastal rowing boats seen in the race's history. With the wind in their sails, the racers successfully manouevered their boats to reach Kellett Island before the cut-off time of 5:00pm, providing an exciting scene for those on dry land.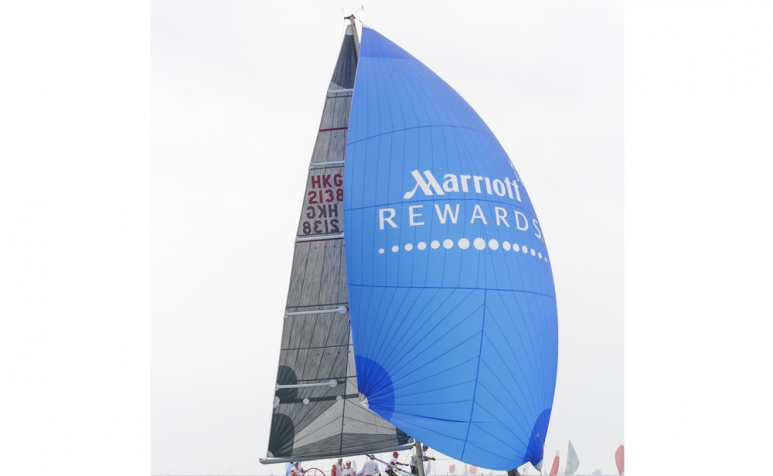 The following day, winners and guests had the chance to sample original food concepts from the award winning Flint Grill & Bar at the JW Marriott Hotel as the prize-giving ceremony was held for the first time outside of the RHKYC premise.
The new generation of globe-trekking travellers yearns for flexibility, personalisation and interesting experiences. As an attempt to win over the modern jet-setter's loyalty, hotels need to go beyond the conventional perks and offer immersive experiences to appeal to the new market trend.
As a result, Marriott Rewards has created a range of innovative experiences that are tailored to the lifestyle of their core Members, such as organising exclusive events in their hometowns that allow their elite guests to network with others.
Through the close collaboration with numerous strategic partners, Marriott Rewards strives to curate memorable and value-adding experiences for its elite members worldwide.