Material World: Para Site Director Cosmin Costinas' Textiles Collection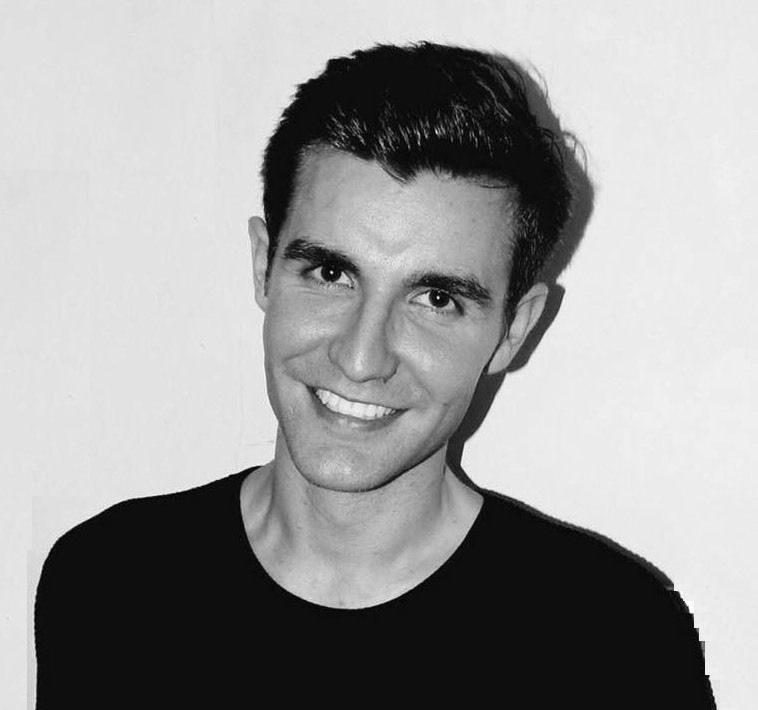 By Oliver Giles
April 08, 2019
Para Site director Cosmin Costinas gives Oliver Giles a tour of his enormous collection of textiles, which tell tales of war, trade and tradition
"Oh, I'm getting all excited now," Cosmin Costinas exclaims as he flings open a wardrobe in his apartment, revealing hundreds of brightly coloured, intricately patterned textiles stacked on top of each other. "I think I have over a thousand," he adds, opening a second cupboard packed with fabrics and gesturing at the reams of material draped around his living room. "But there may be more."
Costinas, who is executive director of Hong Kong's Para Site art space, has been collecting textiles for about eight years. "I started collecting on a trip to Mexico," says Costinas. "In the beginning, collecting textiles was very connected to travel, it was very much part of an effort to understand places I was visiting. I work in contemporary art, and textiles provide a really interesting counterpoint to that.
"Artists are free and they're mobile and their imagination is not really dependent on where they come from—sometimes they have the whole world in their mind. Textiles are much more embedded in local economies. [They're defined by] what's available, what people want to wear for ceremonial purposes, what the local traditions are."
See also: Poll: Would You Buy Art Over Instagram?
But the hobby quickly spiralled into an obsession when Costinas moved to Hong Kong in 2011. "It was definitely moving to Asia that I really began collecting more," says Costinas. "Southeast Asia is really such a rich trove of textiles. In terms of its diversity, it's unparalleled in the world."
In his collection, Costinas now has fabrics from every continent except Antarctica, with pieces ranging from handkerchief-sized fragments of embroidered silk from Romania to 30-metre-long rugs from Tonga made from bark cloth. One of the more unusual items in the collection is a 19th-century pua kumbu textile made by the Iban people in Borneo. "It was actually used in the context of headhunting ceremonies and there are actually still traces of blood on it," says Costinas, pointing to a small dark stain.
Stories like these are only part of what attracts Costinas to certain textiles. "I mainly collect in two different ways," explains Costinas. "Sometimes I collect like a museum would, where I'm interested in a region and I have a few of the textiles, so I try and get the other types so that I can have an overview of the region. Other times I look at things curatorially, like how I'd organise an exhibition. This means I can collect things that are connected to each other but look very different."
The latter approach has led to some unusual acquisitions. "At one point I had an aeroplane obsession," says Costinas, laughing. This led to him collecting a bark cloth from Tonga that dates from the 1920s and is decorated with paintings of planes, World War II-era fabrics made by the Chin people in Myanmar that are embroidered with planes, and a 1930s ceremonial school uniform for Japanese boys that is covered with propagandistic images of war, including fighter jets.
"If you go to a regular textile museum, they wouldn't associate these pieces with each other," says Costinas. "Most textile museums are more preoccupied with techniques or regions, so this curatorial approach—the kind of approach we'd use if we were curating contemporary art—is a little bit unconventional. But these stories are interesting to me. Textiles carry so much about the society behind them, so many stories of economics, of social relations, of religion, of culture, of exchange, of trade."
See also: K11 ARTUS: Luxury Residence To Open In Hong Kong
Just as his day job is influencing his collecting, Costinas is now starting to incorporate textiles into exhibitions he curates. Later this year, he is hosting Para Site's first show of textiles.
"It will be in December and is quite an amazing project done with an 83-year-old intellectual and princess from Tonga," reveals Costinas. "She was one of the first six women from Tonga to be educated abroad. She was sent abroad by the king. She has dedicated her life to education and to educating other people in Tonga but also to studying both the bark cloth making and the ta'ovala [fine mat weaving]. She's been quoted in every single text of relevance about these textiles, but she's never done her own show, so we've invited her to curate this."
Costinas insists he is not hosting this show simply because collecting textiles is his hobby. "If I was interested in cars, I hope I would not do a car exhibition at Para Site just because I liked them," he says.
"But textiles and art are connected. There is something problematic in the very clear distinction between art and craft. It's very connected to colonialism. From the colonial European perspective, art was something that was mainly done by Europeans and craft was mainly done by everybody else. The overall social and culture value of these objects are actually quite similar. [Collecting and exhibiting textiles] is part of this long process of decolonising culture and decolonising our minds. We need to question this division of what is art and what is craft."