Meeting The In-Laws: 5 Tips From Crazy Rich Asians
Crazy Rich Asians gave us a crash course on how to deal with a worst-case "Meet the Family" scenario. Not only does Rachel go in blind but gossip and rumours about her were rampant even before she landed on Singaporean soil. If things are going well between you and your Significant Other, and you're thinking about taking the next big step to met the parents, here are a few tips to keep in mind.
1/5 Family matters
As the movie strapline points out, the only thing crazier than love is family. Nick was too naïve by not giving Rachel some context to prepare her for what she would be contending with upon arrival. Each family has its own idiosyncrasies but some are more difficult than others so if your family is as insular or traditional as Nick's, you will want to give your partner a heads-up so they can be better prepared and have a better chance at winning them over.
2/5 But the future matters more
Nick realised Rachel was his future and he also recognised that it was important to make sure his family knew and accepted that. When thinking about marriage, each partner must give the other a sense of solidarity, especially when it comes to the in-laws. As Dr. John Gottman says, the family you make takes precedence. This is not an easy conversation to have with your parents but an essential one to secure your future (and their future grandchildren!).
3/5 Know the backstory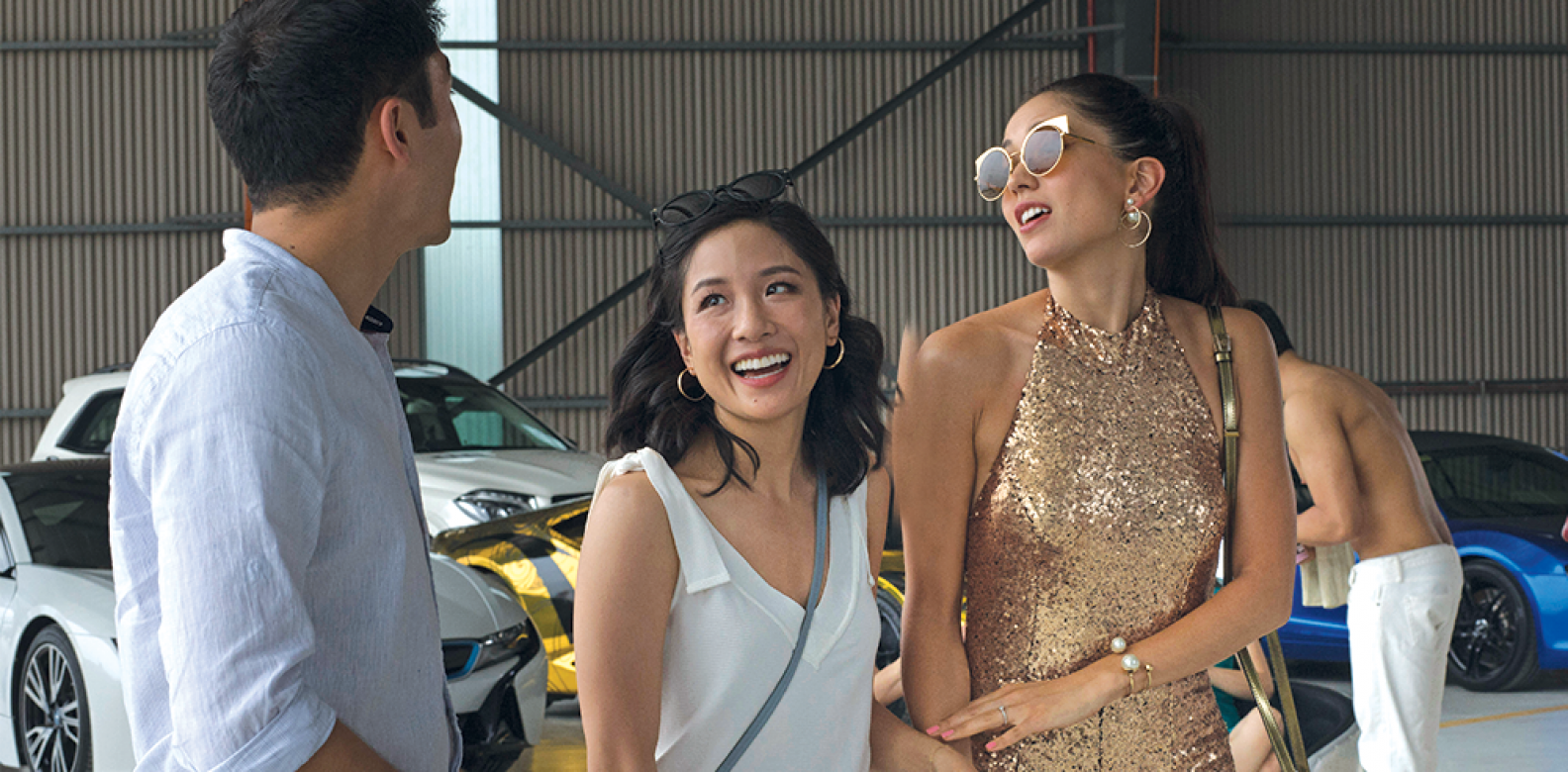 It may not be so cool to be seen stalking through your significant other's social media or asking around about your partner's romantic history, but sometimes it's better to be prepared so that traumatic encounters such as Rachel's one with Nick's ex-girlfriend Amanda could be avoided. Make sure to tell your SO if there is even the slightest chance they'll be running into any of your exes and give them the backstory so they can roll with the punches better.
4/5 Know the rules
Make sure you let your partner know of any exisiting family rivalries or contentious issues that should be steered well away from. Also you should let them know of any special etiquettes or family quirks that should be adhered to because those will surely win you some brownie points.
5/5 Know your allies
Identify who is on your team and take their advice. For Rachel, there was never a doubt Peik Lin had her best interests at heart. From giving her a complete makeover to educating her on the juicy details on the inner workings of the Singapore high society, she was a great person to turn to for the proper advice.
---
Ariadna Peretz is the founder of Maitre D'ate, a matchmaking agency for Hong Kong singles who want to fall in love. She also offers date concierge services, coaching, and online dating support.
See also: 10 Signs You're A Crazy Rich Asian