Neighbourhood Guide: What To Eat, Drink And Do In Mid-Levels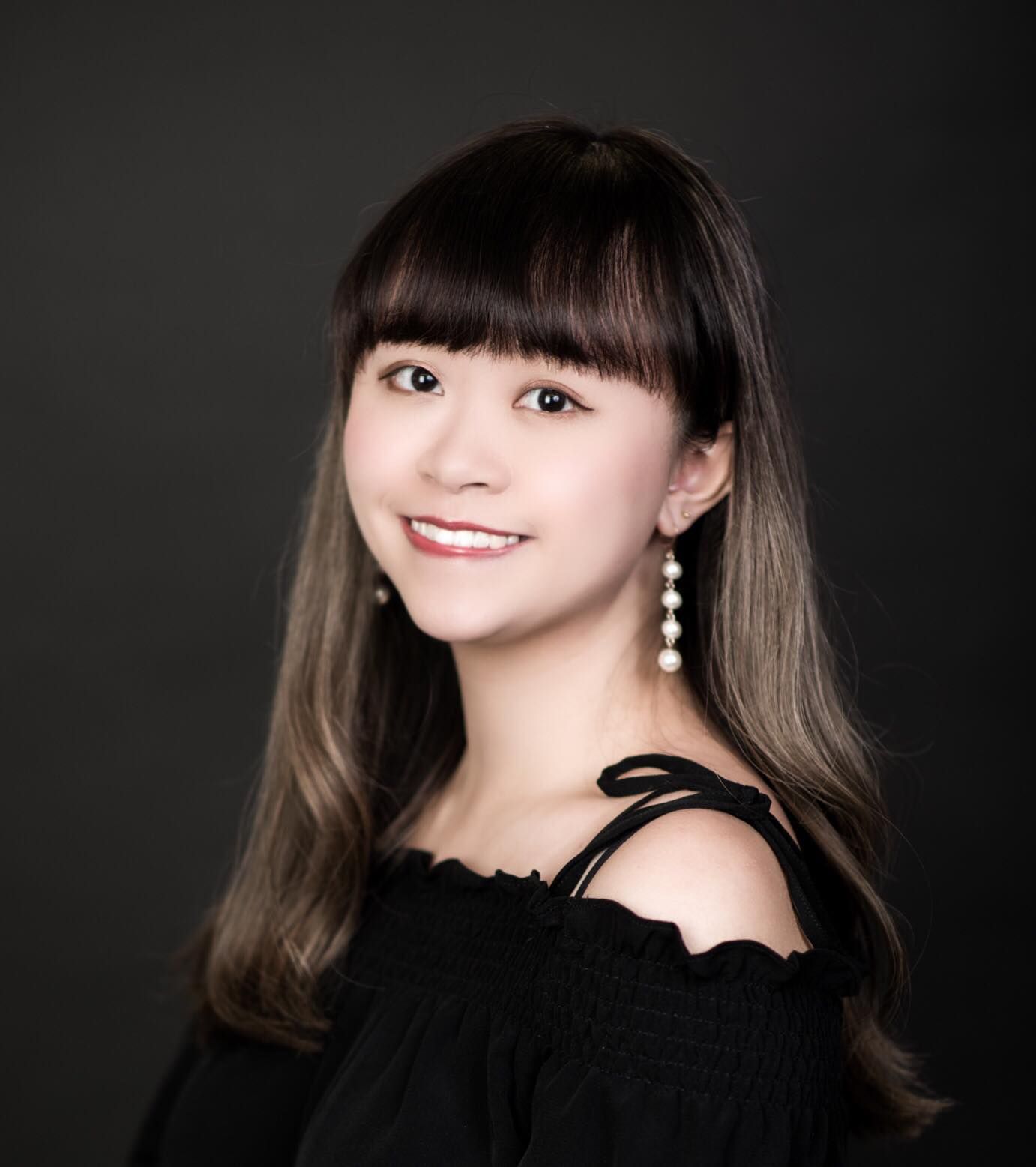 By Helen Yu
February 09, 2021
From laidback cafes to green escapes and museums, find out the best things to eat, see and do in Mid-Levels
Known primarily as a tranquil, upscale residential area in Hong Kong, Mid-Levels has often been overshadowed by other seemingly trendier places in the district, such as Sheung Wan and Sai Ying Pun.
In addition to being a hub of the city's most coveted addresses, the district today has transformed into a hipster haven, where brimming with cool cafes, brilliant restaurants, as well as beautiful green spaces and museums. Follow our guide for all the best gems in Mid-Levels that you shouldn't miss.
Editor's note: Social distancing rules are currently in force for various businesses and venues in Hong Kong, so please make sure you follow the latest government guidelines and be responsible when visiting any of the recommended venues in our guide below. Please also note that some of the places listed below may be temporarily closed due to the ongoing pandemic, so be sure to check ahead if venues are still open before visiting.
See also: Neighbourhood Guide: What To Eat, Drink And Do In Yuen Long
What To Eat and Drink
San Xi Lou
For spicy food lovers, this popular dining establishment in Mid-Levels is an essential destination. Known as a pioneer in Sichuan cuisine since its debut in 2008, San Xi Lou has a reputation for serving up some of the best, most authentic Sichuan dishes, including chilli marinated chicken, dry-fried green beans and fish fillet in hot chilli oil. They also offer an impressive hot pot menu that features a vast array of premium ingredients and broths to delight your taste buds.
San Xi Lou, 22/F, Coda Plaza, 51 Garden Road, Mid-Levels, Hong Kong, +852 2868 0988; facebook.com/sanxilou
See also: The Best Places To Enjoy Sichuan Food In Hong Kong
It's no secret that this stylish eatery has become a mainstay in Hong Kong's cafe scene. Boasting four branches in Causeway Bay, Sheung Wan, Wan Chai and Tsim Sha Tsui, Elephant Grounds is known for its excellent selection of Western dishes and beverages served in a cosy setting. Highlights of the menu include the roasted salmon don with ikura, signature burger, acai bowl, and of course their salmon eggs benedict.
Elephant Grounds, G/F, 61 Caine Road, Mid-Levels, Hong Kong, +852 2535 7155; elephantgrounds.com
See also: The Best New Hong Kong Cafes And Coffee Shops, Winter 2021 Edition
You don't need a passport to get delicious Japanese izakaya fare, because Hige Izakaya is right here in Mid-Levels. Featuring a convivial tatami seating that feels like a hidden izakaya you'd find in Tokyo, this stalwart neighbourhood favourite offers consistently great food to the table with a menu of Japanese specialities and sake. Aside from the tempura and meat skewers, Hige does a solid beef sashimi that we highly recommend.
Hige Izakaya, Shop A, G/F, Woodland House, 9A-9C Castle Road, Mid-Levels, Hong Kong, +852 2503 3533
This hidden gem in Mid-Levels is bringing something fresh to the already packed cafe lineup in the Central and Western district. Here, you can enjoy high-quality coffee brews, dainty toasts and a delicious mix of Japanese and Western dishes, all the while browsing a unique collection of stationaries, accessories and handmade goods. The cafe is also pet-friendly, meaning you can bring your fuzzy favourite here to enjoy some quality time and eats.
Bone Studio, Shop 2B, G/F, 38 Bonham Road, Mid-Levels, Hong Kong; bonestudio.store
See also: 6 Luxury Pet-Friendly Hotels For Your Next Hong Kong Staycation
Tram View Cafe
Located near to the Peak Tram Terminal in Central, this café will steal your heart with its beautifully plated local and Western delicacies, Instagrammable colonial-style furnishings, and sun-drenched dining space with window seats overlooking the tramway. Everyone comes here for the signature set, which features macaroni with ham and creamy lobster soup, mini croissant and hash browns, but you shouldn't miss out on their delicious cheeseburger, French fries with truffle sauce and Hong Kong-style desserts such as red bean ice with ice cream and banana split. Lastly, there's a rooftop terrace for you to sit back and enjoy the cool weather.
Tram View Cafe, G/F, 2 Tramway Path, Mid-Levels, Hong Kong, +852 2323 6873; tramviewcafe.com.hk
Chi Kee
Beef brisket noodles are one of the most iconic Hong Kong dishes, and Chi Kee does this classic comfort food exceptionally well. Their signature noodles is served in a hot broth with melt-in-your-mouth beef brisket and tendon braised in an exquisite homemade bean sauce for extra flavour and rich mouthfeel. A hearty, delicious and incredibly aromatic treat that is sure to brighten up your day.
Chi Kee, M4A, 1 Babington Path, Mid-Levels, Hong Kong, +852 2540 2029
Books & Co. (Coffee Book)
No visit to Mid-Levels would be complete without spending a leisurely afternoon with friends at Books & Co. (Coffee Book)—a quaint bookstore that doubles up as a cafe for dinners to enjoy a cuppa surrounded by an eclectic collection of books. Come here early to secure a table and treat yourself to fresh bakes such as cheesecake, toasts and sandwiches and a cup of freshly brewed coffee while enjoying your book.
Aside from the shelves of books which you can dive into, this place also has a few Instagrammable spots that offer countless photo opportunities, such as the entrance and the window seat.
Books & Co. (Coffee Book), G/F, 10 Park Road, Mid-Levels, Hong Kong, +852 2559 5199; facebook.com/BooksAndCo
See also: 8 Of The Coolest Lifestyle Stores In Hong Kong To Visit
café bar on 8
Fancy an elegant afternoon tea experience with a view? Head to café bar on 8, a dining establishment that offers you a taste of luxury, attentive service and an array of scrumptious teatime treats. Served on an Insta-worthy three-tier stand, their ever-popular tea menu features different savouries and sweets, including finger sandwiches, mini beef burger, bird's nest Portuguese egg tarts, as well as scones and pastries. If you're still craving more, order snacks such as Japanese pan-fried dumplings, single-bone chicken wings and grilled satay pork skewers to complement your set for a truly indulgent meal.
café bar on 8, 8/F, 2 MacDonnell Road, Mid-Levels, Hong Kong, +852 2132 2688
See also: Chinese New Year 2021: 16 New Afternoon Teas To Try In Hong Kong
Monogamous
Olive green walls adorned with paintings, red lanterns dangling from the ceiling and upbeat background jazz music—Monogamous sets a beautiful scene for an unforgettable dining experience. Known for its consistently good Cantonese fare, their signature dishes are Dan Dan noodles, xiao long bao and pork wonton in Sichuan spicy sauce. The deep-fried eggplant with spicy salt and crispy garlic and jellyfish with sesame oil are also to die for.
Monogamous, G/F, 59 Caine Road, Mid-Levels, Hong Kong, +852 2523 2872
Blend & Grind
Tucked away in a quiet corner of the 'hood, Blend & Grind provides a space for diners to take a pause and enjoy some respite from city life. As well as offering delectable light bites, classic and specialty coffee options such as piccolo and affogato, they also serve a premium selection of teas, fresh juices and smoothies. Settle down and pair your brew with the café's signature avocado toast for a relaxing afternoon—we promise you, you won't regret it.
Blend & Grind, G/F, 1 Princes Terrace, Mid-Levels, Hong Kong, +852 2887 3272
See also: Neighbourhood Guide: What To Eat, Drink And Do In Kwun Tong
What To Do
Hong Kong Park
Escape the urban jungle and get back to nature by paying a visit to the Hong Kong Park—a beautiful green oasis that nestled between some of Hong Kong's most iconic skyscrapers. Inside the park, visitors will be greeted by lush gardens, beautiful flowers, a stunning man-made lake and even a waterfall. The park is also home to the city's largest squash centre and a rich collection of bird species. A tropical oasis that allows you to enjoy some peace from the hustle and bustle.
Hong Kong Park, 19 Cotton Tree Drive, Central, Hong Kong, +852 2521 5041; lcsd.gov.hk
Hong Kong Zoological & Botanical Gardens
Known as the oldest park in the city, Hong Kong Zoological & Botanical Gardens is an essential destination for nature lovers. With an area of 5.6 hectares, the park not only offers lush greenery and peaceful gardens that are perfect for a leisurely stroll, but also features a great variety of birds, mammals and reptiles for visitors to appreciate wildlife. There are meerkats, a family of orangutans, flamingos, sloths and many more.
Hong Kong Zoological & Botanical Gardens, Albany Road, Central, Hong Kong, +852 2530 0154; lcsd.gov.hk
Bowen Road Fitness Trail
Hiking enthusiasts will be pleased to know that there's a trail that starts at the Bowen Road Garden near the Peak Tram rail. A great option for beginners looking to work up a sweat, the trail will reward you with beautiful views of Central, Wan Chai and Happy Valley along the way. Climb up to the stairs to the top and you'll also discover the famous Lover's Rock—a historical granite statue that has been attracting many locals to pray for a happy marriage and fertility.
Float Co. Mid-Levels
Treat yourself to a relaxing wellness treatment at Float Co. Mid-Levels after a long day of exploring the 'hood. Their "float therapy" is designed to allow your body to rest and rejuvenate, which involves lying in a tank that filled with heated water and Epsom salts for an effortless, relaxing floating experience. With forces of gravity of your body eliminated, the treatment will help you switch off from life's distractions and soothe the nervous system effectively.
Float Co. Mid-Levels, Basement, 89 Caine Road, Mid-Levels, Hong Kong, +852 2548 2844; floatco.com
See also: Float Co. Mid-Levels Introduces Asia's First Virtual Reality Space Experience
Dr Sun Yat-sen Museum
Built to honour the life and achievements of Dr Sun Yat-sen, the father of modern China, this museum is a must-visit for history buffs. Spanning over 2,500 square metres of exhibition space, the four-storey museum features an array of inspiring audiovisual programmes and exhibitions showcasing precious historical artefacts, where visitors will learn about his life and revolutionary ideas. Bonus: This Edwardian structure will offer plenty of beautiful backdrops for your 'gram—whether it's the facade surrounded by the Greek-style granite columns or curved balconies, a shot here will certainly garner plenty of likes.
Dr Sun Yat-sen Museum, 7 Castle Road, Mid-Levels, Central, Hong Kong, +852 2367 6373; lcsd.gov.hk
See also: Neighbourhood Guide: What To Eat, Drink And Do In Sai Wan Ho