Artist Mona Hatoum: "The World Feels Increasingly Unstable"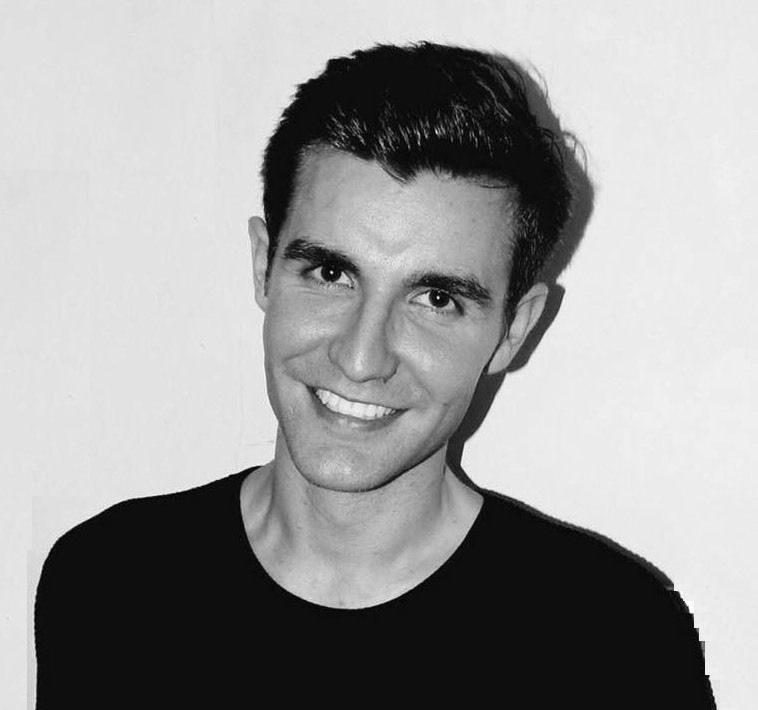 By Oliver Giles
September 06, 2018
Palestinian-British artist Mona Hatoum speaks of dispossession and dislocation through her art. On the eve of her first show in Hong Kong, she discusses the driving forces behind her 35-year career and where she thinks the world is headed
In a cavernous Tate Modern gallery in 2016, visitors could watch the world burn. Not literally, but nearly. In the corner of the room was an enormous glowing globe more than two metres tall. The continents were outlined in flickering red neon that, if you stood close enough, audibly buzzed. Inside the darkened room, it looked like the planet was on fire.
For Mona Hatoum, the artist behind this unsettling sculpture, that has sometimes felt like the case. Hatoum was born in Beirut in the 1950s to Palestinian parents who had fled their homeland. Like many Palestinians, neither Hatoum nor her parents were ever granted Lebanese identity cards.
Then, at the age of 23, Hatoum was displaced once again. While she was on a short visit to London in 1975, civil war broke out in Lebanon, preventing her return. Her visit stretched to one year, then two, then became indefinite. To this day, Hatoum remains based in London.
Perhaps unsurprisingly, these early experiences of exile have influenced much of Hatoum's career, which began with her staging politically charged performances before her focus shifted to creating unsettling sculptures and installations, like the blazing globe.
"Of course, my background comes into my work because it's part of my life," Hatoum explains on a bright summer afternoon in her London studio. "But it comes about in subtle ways, so anybody who may have experienced displacement, disorientation or exile can relate to the work on their own terms. My work is not meant to illustrate the Palestinian experience; it's about the human condition of exile."
"The uncanny" and "the human condition" are big ideas, but Hatoum often explores them through subtly manipulating domestic objects. Over the course of her career, the artist has made a doormat with the word "welcome" spelled out in sharp pins, replaced all the slats on a bed with strings of barbed wire, and sharpened the handles of a wheelchair into lethal knives.
In Hatoum's hands, things that most people associate with home become items of horror. "When objects that are familiar become useless, unusable or even dangerous, to me it becomes a reflection on the world we live in," she says. "They make us question the environment around us, they make us question what lies behind the surface of things around us."
Hatoum has spent the past few months preparing for a show at White Cube in Hong Kong—her first solo exhibition in the city. "The show in Hong Kong is going to feature a combination of existing works and works that I'm making specifically for the exhibition," Hatoum reveals. One of the central works, Remains of the Day, is an adaptation of an installation Hatoum first exhibited in Japan last year, when she was awarded the Hiroshima Art Prize.
"Remains of the Day is made from wooden furniture that I've wrapped with chicken wire and then burned," Hatoum says. "The burnt remains are kept in place by the chicken wire frame, so they become like ghosts. Of course, in the context of Hiroshima these ghostly remains remind us of the aftermath of the dropping of the atomic bomb, but here the work can refer to the aftermath of any war or conflict or even natural disasters."
As well as a series of drawings, an installation made of black marbles titled Turbulence Black— "we sourced the marbles in China, where they're used for Buddhas' eyes"—and several other new works, the White Cube exhibition will also feature a variant of Hatoum's neon globe. This one will be smaller than the original sculpture, which was called Hot Spot, and will be placed on a stand.
"Hot Spot has a very beautiful, delicate aspect to it because the neon is very fragile but at the same time it feels dangerous," Hatoum says. "I made the first Hot Spot in 2006, when it felt to me like the whole world was up in arms and that conflict was no longer isolated to certain borders in the Middle East. It was affecting the whole world."
For the full story, pick up the September issue of Hong Kong Tatler.
Mona Hatoum: Remains of the Day runs from September 7 to November 17 at White Cube, G/F 50 Connaught Road Central; +852 2592 2000; whitecube.com