Neighbourhood Guide: What To Eat, Drink And Do In Kwun Tong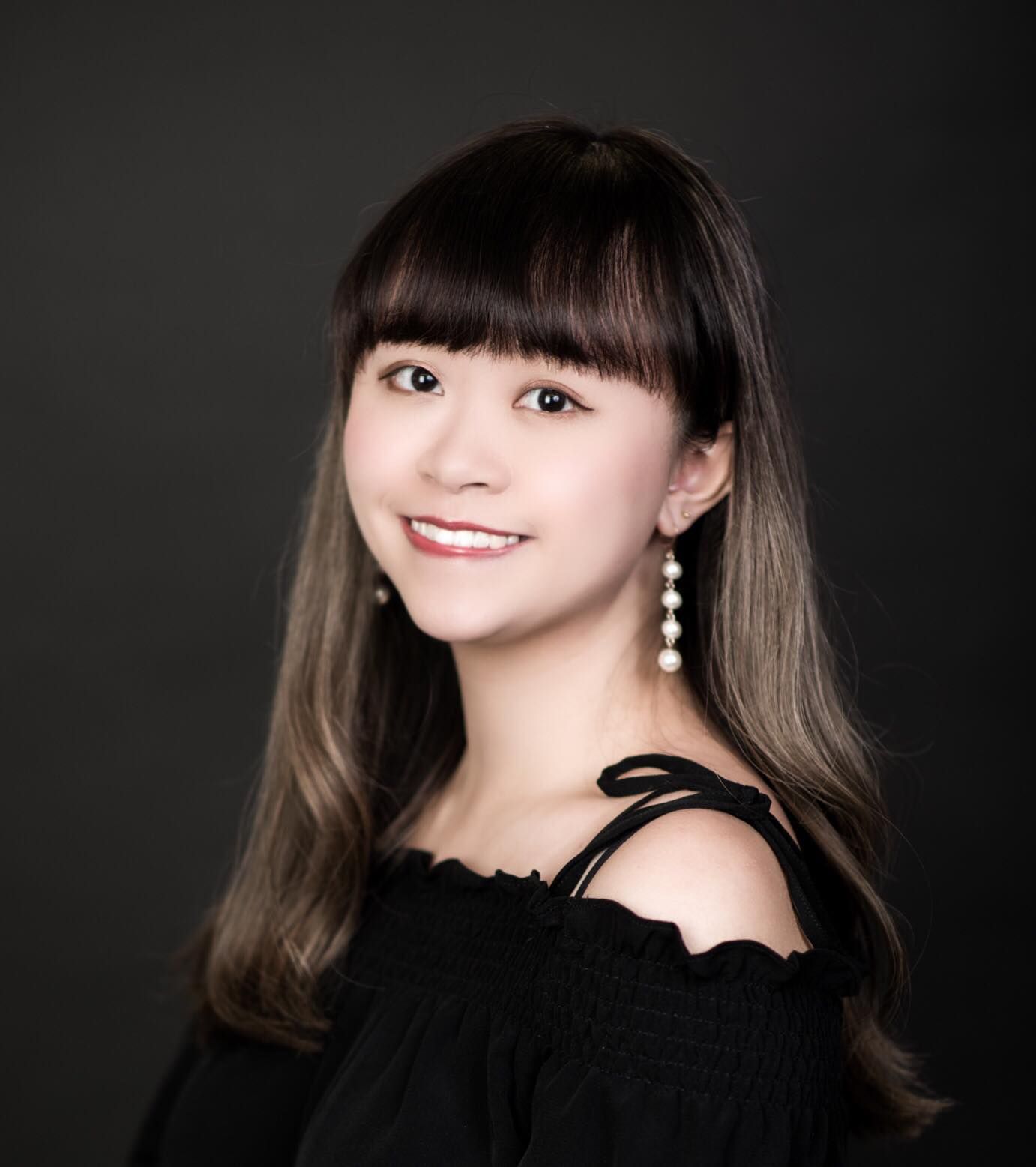 By Helen Yu
August 31, 2020
Discover the gems between the industrial blocks in Kwun Tong
What To Eat And Drink
Kwong Wing Catering
The neighbourhood has no lack of restaurants delivering scrumptious local comfort food, but if you've got a penchant for simple, authentic Hong Kong dishes, look no further than Kwong Wing Catering. It can be dizzying for first-timers deciding what to try from their extensive menu, but we can't recommend the fried pork chop with triple fried eggs and scallion oil on rice enough. Their char siu egg rice is another equally impressive dish that worth a try.
When the weather gets a little chilly, this restaurant is likely to attract hordes of hungry diners coming for their Cantonese-style claypot rice dishes.

Kwong Wing Catering, Shop A11, G/F, Fook Cheong Building, 63 Hoi Yuen Road, Kwun Tong, Hong Kong, facebook.com/kwongwingcatering
Liu Liang San Taiwanese Canteen
You don't have to travel all the way to Taiwan's night markets to get your fix of those popular street foods. Step into Liu Liang San, a cosy, wooden-themed restaurant for a taste of some exceptional Taiwanese fare. Highlights from the menu include braised pork rice, beef noodles, chicken leg, and dainty light bites such as tempura and cold beef tendon. For drinks, their refreshing melon tea and sweet bubble milk tea are must-tries.

Liu Liang San Taiwanese Canteen, Shop 2, 4/F, Kwok Kee Group Centre, 107 How Ming Street, Kwun Tong, Hong Kong, +852 3620 3936
The Hunt Coffee & Roastery
Sitting pretty on the ground floor of the newly-revamped commercial building Koho, The Hung Coffee & Roastery is a laidback hangout that specialises in western cuisine, handcrafted coffees and teas. Their Boston lobster linguine and U.S. rib eye accompanied by fries are huge, but you can't go wrong with any of the classics here—such as the juicy beef burger and Spanish pork belly. Don't forget to save room for the tiramisu and cream brûlée—they're too delicious to be full for.
The Hung Coffee & Roastery, Shop A&B, G/F, KOHO, 75 Hung To Road, Kwun Tong, Hong Kong, +852 2881 5533, facebook.com/thehuntcoffee
See also: The Best New Cafes In Hong Kong, Summer 2020 Edition
How Food Factory
A unique combination of furniture store and restaurant that tucked into a nondescript factory building, How Food Factory is a lesser-known spot for urbanites to enjoy peaceful moments away from the hustle and bustle of the city.

Spanning over 9,000 square feet (no, that's not a typo), the space is adorned with a tasteful collection of wooden furniture and homewares, where guests are welcomed to peruse their products while waiting to be seated. The food here doesn't disappoint as well—everything on the menu is tempting but try the Hokkaido pork with mashed potato and cinnamon apple sauce, and wagyu beef burger.

How Food Factory, Block AB, 3/F, How Ming Factory Building, 99 How Ming Street, Kwun Tong, Hong Kong, +852 2805 1708; facebook.com/howdept
Chu Kee Restaurant (珠記冰室)
No visit to Kwun Tong is complete without an authentic cha chann teng experience at Chu Kee Restaurant. Stepping inside the teahouse, you'll find old-school mosaic tiled walls and wooden tables and stools that all lend a sense of nostalgia that many Hongkongers share.

The establishment is most famous for its signature pork-chop fried noodles, which perfectly combines juicy, crispy marinated pork chop pieces with salt and pepper. Having all these on top of those noodles that tossed in a finger-licking homemade soy sauce, each bite is like heaven in your mouth. Don't forget to pair your meal with a cup of Chu Kee's classic milk tea!

Chu Kee Restaurant, Shop 2-3, G/F, Westley Square, 48 Hoi Yuen Road, Kwun Tong, Hong Kong; +852 3489 8028
Home Kitchen
Another gem hidden in an unassuming building off How Ming Street, Home Kitchen is one of the very few restaurants in Hong Kong that offer excellent slow-cooked Japanese food at reasonable, neighbourhood-friendly prices. Their speciality is undoubtedly the donburi rice bowls—in particular the teriyaki slow-cooked chicken with cheese on rice and charred flank steak on rice. If you're still craving more, try their other popular creations such as soba noodles and smoked chicken wings for a truly indulgent meal.

Home Kitchen, Flat G, 11/F, Block 3, Camel Paint Buildings, 60 Hoi Yuen Street, Kwun Tong, Hong Kong, +852 5488 8867
Call Me Chef
Frequented by Kwun Tong's office crowd, Call Me Chef is a warm, cosy dining concept serving a variety of western dishes and handcrafted beverages. Crowd favourites include spaghetti carbonara with slow-cooked egg, creamy pasta with pan-seared Hokkaido scallops, barbequed pork shank with stewed tomatoes and rice, and many more. Make sure you save room for dessert—their earl grey mille crepe cake is to die for.

Call Me Chef, Shop T, 4/F, Camel Paint Building Block 3, 60 Hoi Yuen Road, Kwun Tong, Hong Kong, +852 2286 0833

Nutmad
Despite being tucked away in a remote corner of the neighbourhood, this place still draws a crowd as one of the city's most talked-about cafes, with locals continually flocking to sample their incredibly delicious and Instagrammable dessert: French toast with caramelised bananas ice cream. Nutmad is also big on savoury dishes, including sous vide Iberico pork rack served with grapefruit glaze, pasta carbonara with Parmigiano Reggiano cheese crisps and pork cheek.

Coffee lovers shouldn't leave the cafe without trying their unique seasonal drink—So Mocha, which is made with quality single-origin espresso and 70% dark chocolate imported from Thailand.

Nutmad, Shop C, 9/F, Everest Industrial Centre, 396 Kwun Tong Road, Kwun Tong, Hong Kong, +852 2254 8268; instagram.com/nutmadhk
See also: Neighbourhood Guide: What To Eat, Drink And Do In Sai Wan Ho
Holam Bakery
Best known for its decadent mile crepe cakes, Holam Bakery is one of the best places to satisfy your sweet tooth in Kwun Tong. With a follower count of over 59k on Instagram, this shop has a garnered a reputation offering melt-in-the-mouth mile crepe cakes that made with 18 ultra-thin layers of crepes, separated with heavenly homemade whipped cream.
Foodies are spoilt for choice with a long list of flavours such as earl grey tea, matcha, caramel coffee, durian, purple sweet potato, to name just a few. They only offer takeaway services, but you can also place your orders via Whatsapp and have the cakes either picked up at the shop or delivered to your address.

Holam Bakery, Room I, 4/F, Block 3, Camel Paint Building, 60 Hoi Yuen Road, Kwun Tong, Hong Kong, +852 6335 7901; instagram.com/holam_bakery
See also: The Best Dessert Delivery In Hong Kong
Twenty One From Eight
One step inside this place and you might find yourself wondering if this is a furniture workshop, an elegant art space or a cafe—why not all of the above? Frequented by food lovers and hipsters alike, Twenty One From Eight is a multi-concept venue that dedicated to offering a space for people to appreciate the art of slow living, while enjoying delicious European fare and admiring their beautiful woodwork.

Helmed by a Le Cordon Bleu chef, guests can expect an outstanding seasonal menu with dishes made with the freshest and the most premium ingredients. If you can't decide what to try, opt for the octopus carpaccio, blackened snapper with creamy lemon linguine, as well as the custard cake with turmeric poached pear.

Twenty One From Eight, 11/F, Pang Kwong Building, 59 Hung To Road, Kwun Tong, Hong Kong, +852 2321 1738; facebook.com/twentyonefromeight
Le Monde
Most locals would tell you Kwun Tong's industrial buildings are worth discovering for cafes, but only a few know that there's a hidden beautiful fine dining restaurant serving up consistently good French and western fare that will satisfy even the most sophisticated palate.

Welcoming guests with elegant and comfortable interiors, Le Monde has an extensive menu featuring dishes executed with the finest ingredients and sharpest cooking techniques. Everyone comes here for the famed confit duck leg with mashed potato and braised red cabbage, but you shouldn't miss out on their shrimp basque and sous vide pork belly in French style. Looking as good as they taste, all the dishes curated by Le Monde will certainly be the Instagram-envy of all of your followers.

Le Monde, Shop A, 9/F, Hung To Centre, 94-96 How Ming Street, Kwun Tong, Hong Kong, +852 3619 7969; facebook.com/lemondehk
Lucky Indonesian Restaurant
Lucky Indonesian Restaurant has long been a classic staple in Kwun Tong's food scene. Having been creating deliciously authentic Indonesian fare for over 20 years, this long-standing, homely establishment is also known one of Hong Kong's most underrated Michelin-starred restaurants, offering diners a simple, good-value menu with traditional Indonesian dishes such as gado-gado salad, chicken satay skewers, nasi kuning (turmeric rice), and mee goreng (spicy fried noodles).

Lucky Indonesian Restaurant, G/F, 46 Tung Ming Street, Kwun Tong, Hong Kong, +852 2389 3545
What To Do
Mosiac Art Studio HK
Embrace your inner artist and spend a creative afternoon learning to craft a beautiful mosaic Turkish lamp at this relaxing art studio. This place is known as Hong Kong's first and only studio which offers mosaic lamp making workshops led by a Turkish tutor, where guests can learn to design and decorate their very own lamps with colourful glass beads while enjoying Turkish tea and light desserts. The studio also hosts other interesting cultural workshops that teach students how to brew signature Turkish coffee and do Ebru painting (Turkish marbling art) on a silk scarf.

Mosaic Art Studio Hong Kong, Room 705, 7/F, World Interest Building, 8 Tsun Yip Ln, Kwun Tong, Hong Kong, +852 9151 6968; mosaicartstudios.com
See also: 10 Unique Hobbies To Try In Hong Kong
Foggy Ash Studio
Head to Foggy Ash Studio for a pleasurable, therapeutic art jamming experience, which is perfect for anyone who wants to escape from everyday stress. If you don't have a theme in mind, you can simply bring your own reference photos or look for inspirations from the studio's art materials and books. Not feeling confident enough to draw? Fret not, there are professional teachers on hand to provide guidance.

Foggy Ash Studio, Flat D, 4/F, Lladro Building, 72 Hoi Yuen Road, Kwun Tong, Kowloon, Hong Kong, +852 5537 1028 (Whatsapp booking is available); foggyashstudio.com
See also: 4 Art Therapy Activities To Improve Your Wellbeing At Home
Hoh Ceramic Studio
Hoh Ceramic Studio is an inspirational space for visitors to admire artworks and experience the joy of making pottery in a cosy, minimalistic setting. It offers a wide selection of classes for students of all levels. From beginner level trial classes to regular hand-building courses and wheel-throwing workshops, there's something for everyone to keep their hands busy.

Hoh Ceramic Studio, Room 03, 12 / F, Shing Yip Industrial Building, Kwun Tong, Hong Kong, +852 6700 3468; hohceramicstudio.com
Dot Dot Dot Gallery
Art lovers will be surprised by this hidden gem nestled inside a commercial building. Known as one of the city's most underrated art galleries, Dot Dot Dot Gallery is a non-mainstream establishment that built to showcase works by rising talents from Hong Kong and Japan. Here, you'll find a unique range of art pieces ranging from paintings to toys and sculptures. Be sure to follow the gallery's Facebook for the exhibition schedule and updates.

Dot Dot Gallery, 10/F, Pang Kwong Building, 59 Hung To Road, Kung Tong, Hong Kong, facebook.com/dotdotgallery
See also: Eaton HK's Director Of Culture Chantal Wong's Guide To Art Galleries In Kowloon
Azzita HoverLand
Looking for a fun indoor sport activity to indulge in your adventurous side? Hong Kong's only hoverboard centre, Azzita Hoverland, might just be your new favourite spot to hang out with friends. Spanning over 5,000 square feet of a hoverboard retail space, including an indoor track, this park is designed to offer a safe, stylish environment for both adults and kids to enjoy some hoverboard fun while staying cool.
You can opt for a ride on the classic hoverboard or take a spin on the hovermat—a go-karting experience powered by a hoverboard. The park also provides a plethora of activity options such as air hockey, table football, board games and video games—what's not to love?

Azzita HoverLand, Flat A, 3/F, Blk 1, Yip Fat Factory Building, 77 Hoi Yuen Road, Kwun Tong, Kowloon, Hong Kong, +852 5236 4098; azzita.co
Kwun Tong Promenade
After a day of exploring and indulging your taste buds, head to Kwun Tong Promenade for a leisurely stroll by the water. About one kilometre in length, the promenade offers visitors not only beautiful night views of Hong Kong Island's east side, but also panoramas of Victoria Harbour and Lei Yue Mun. The promenade also features sparkling and colourful art installations that pay homage to the paper recycling business which used to occupy the space. A perfect spot for you to snap some aesthetic shots and enjoy some peace and rest.

Kwun Tong Promenade, 80 Hoi Bun Road, Kwun Tong, Hong Kong
See also: 10 Country Parks And Nature Reserves To Visit In Hong Kong