Neighbourhood Guide: What To Eat, Drink And Do In Kowloon City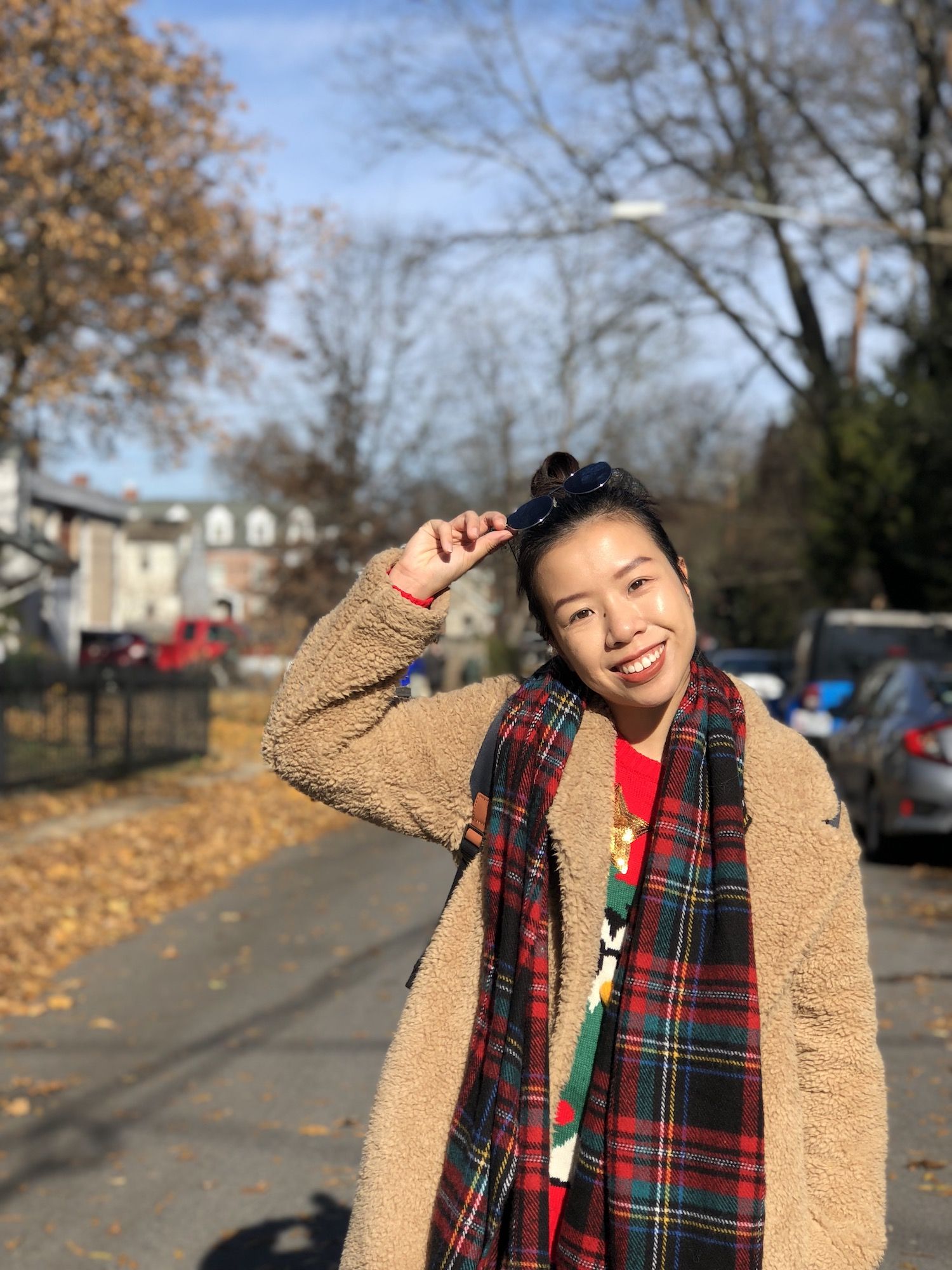 By Doris Lam
November 19, 2020
Once known for the loud, low-flying planes, and the tightly-packed Walled City, Kowloon City is now a lesser-known gem full of hidden eats and plenty of history and culture
Neighbours to Kowloon Tong, Lok Fu and Kowloon Tsai, Kowloon City was famous for its pearl production back in the Qin dynasty. Home to the original airport and Kowloon Walled City—a part of history that still holds a veil of mystery to this day—the district is now a sleepy, slow-paced residential area nicknamed as "Little Thailand" due to its abundance of Southeast Asian restaurants.
While there isn't an MTR station at Kowloon City yet, the area is easily accessible by bus or taxi. Since the weather's getting cooler, you can even opt to get there by foot from Lok Fu station and admire the Autumn leaves on the way.
See also: 8 Autumn Activities To Try In Hong Kong
What To Eat And Drink
Hoover Cake Shop
For old-school Hong Kong pastries, you can't go wrong at Hoover Cake Shop. Their flakey, buttery egg tarts are made in traditional moulds, and you'd be spoilt for choice from their selection of retro-cakes.
Try the pandan sponge cake, coconut cream bun or the red bean biscuit if you've got a sweet tooth, or take your pick from their savoury bun choices if you're in the mood for a snack.
Hoover Cake Shop, 136 Nga Tsin Wai Road, Kowloon City, +852 2382 0383; hoovercakeshop.hk
See also: Tatler Insiders On The Best Food And Drinks In Hong Kong
Nizen
Vegan and vegetarian dining has been gaining more momentum in Hong Kong, and we're not complaining. Nizen is a Japanese style plant-based restaurant is hidden inside the neighbourhood mall, Kowloon City Plaza.
Everything here looks picture-perfect and leans on the healthy side of veggie dining. If you're trying to go easy on carbs to avoid the post-lunch slump, try the kale pesto zoodles, the colourful beetroot tartare or the Nizen Bowl, a jam-packed salad filled with vegetables and topped with fried lotus root to give an extra crunch. If you're treating yourself, try the vegan pumpkin burger and add on a slice of their beautiful crafted cakes to finish.
Nizen, Shop UG18, UG/F, Kowloon City Plaza, 128 Carpenter Road, Kowloon City, Hong Kong, +852 3613 0133; facebook.com/nizenhk
Stone Houses Cafe
The Stone Houses Cafe is a themed restaurant located at the historic Stone Houses buildings, serving coffee, Western breakfasts and dishes such as salmon eggs benedict, bagels and more. The Stone Houses were previously residential units in the 19th century, and was later on given a new life in the 2000s and revitalised into the themed cafe and visitor center.
Stone Houses Cafe, 133 Junction Road, Kowloon City, Hong Kong, +852 2325 0131; stonehouses.org
Tai Wo Tang Cafe
Located in a revitalised, 80-year-old building that previously housed a Traditional Chinese Medicine clinic, Tai Wo Tang Cafe serves Western-style dishes with a Cantonese twist. The most popular items on the menu include fried chicken and Cantonese egg waffles—a play on the American diner staple, chicken and waffles, and the melt-in-your-mouth homemade pineapple bun with foie gras.
While you're waiting for your food to arrive, admire the nostalgic interior design and Chinese medicine cabinets to pretend you've travelled back in time.
Tai Wo Tang Cafe, No.24 Nga Tsin Long Road, Kowloon City, Hong Kong, +852 2623 2006; taiwotang1932.com
See also: 10 Unexpectedly Revitalised Historic Sites in Hong Kong: Now and Then
Islam Food
One of the most well-known restaurants in Kowloon City (if not the most well-known one), the founders of Islam Food have been in the F&B industry in Hong Kong for over sixty years and have since opened two branches of the restaurant in Kowloon City.
Even if you've got lunch or dinner planned elsewhere, stop by the restaurant and grab one of their pan-fried beef buns to go. Slightly crispy on the outside, the bun overflows with their signature beef soup and patty, oftentimes dribbling out after the first bite.
Islam Food, 1 Lung Kong Road, Kowloon City, Hong Kong, +852 2382 2822; islamfood.com.hk
Islam Food, 33-35 Tak Ku Ling Rd, Kowloon City, Hong Kong, +852 2382 1882; islamfood.com.hk
Mini Bangkok Seafood and Grill
It's not a trip to Kowloon City without some Thai food. If you don't have time to sample all the Thai spots in the area, Mini Bangkok Seafood and Grill is by far one of the more popular Thai restaurants that deliver consistently good Thai food.
Go with friends and get a few things to share: Try the fresh raw shrimp cooked in Thai fish sauce to start, then get a few mains including a classic pad Thai and crab curry.
Mini Bangkok Seafood and Grill, Shop 1-3, G/F, The Prince Place, 398 Prince Edward Road West, Kowloon City, Hong Kong, +852 2716 7868
Hamataki
Hamataki is a quirky and lively izakaya restaurant that offers everything from skewers, seafood, sashimi, rice and ramen as well as a healthy range of alcohol choices. True to izakaya fashion, the restaurant is laid-back, intimate and cosy and perfect for catching up with old friends.
Nibble on their signature skewers and small plates and be sure to ask about the specials of the week.
Hamataki, Shop A, G/F, 59 Fuk Lo Tsun Road, Kowloon City, Hong Kong, +852 2386 5055; facebook.com/hamataki
See also: All About The Modern Izakaya
Fong Wing Kee Hot Pot Restaurant
If you're a fan of satay noodles in cha chaan tengs, you'd love Fong Wing Kee Hot Pot Restaurant.
Their signature satay hot pot soup coats everything you cook inside the broth with a nice layer of satay flavour. Pop in a packet of instant noodles, a plate of thinly-sliced beef and wash it down with a cold one for the best hot pot night.
Fong Wing Kee Hot Pot Restaurant, G/F, 85-87 Hau Wong Rd., Kowloon City, Hong Kong, +852 2382 1788
Happy Together Hot Pot
If the retro-themed decor at Happy Together Hot Pot wasn't enough to make you want to visit, then perhaps their highly-rated hot pot would do the trick. The restaurant is decked out with old-fashioned checkered floors, bright neon signs, and diner-style red booths that will guarantee the best Instagram photos.
For food, order one of the chicken hot pot broths and indulge in a plate of the Japanese Hida beef, crispy salted egg yolk fish skin and a few Hong Kong snacks such as the old-school prawn french toast
Happy Together Hot Pot, G/F, 70-72 Tak Ku Ling Road, Kowloon City, Hong Kong, +852 9888 1132
Tei Mou Koon Dessert
Continuing the old-Hong Kong themed dining for the day, Tei Mou Koon Dessert serves crowd favourite Hong Kong-style desserts including the mango pomelo sago dessert soup, black sesame glutinous rice balls, tofu puddings and more.
Tei Mou Koon Dessert, G/F, 47 Fuk Lo Tsun Road, Kowloon City, Hong Kong, +852 2382 5004
See also: The Best Dessert Delivery In Hong Kong
What To Do
Kowloon Walled City Park
The infamous Kowloon Walled City was originally built for military purposes in the 19th century, and later on became one of the most densely populated cities on Earth filled with drugs, gambling, prostitution and crime. After the Walled City was demolished in 1993, the site was transformed into the Kowloon Walled City Park that we now know today.
Consisting of monuments, relics, a garden with Chinese zodiac sculptures and other serene features, the park even organises guided tours for those who want to learn a little more about the park's history.
Kowloon Walled City Park, Tung Tsing Road, Kowloon City, Hong Kong, +852 2716 9962; lcsd.gov.hk
Seven Kee Closet
Standing out from the rest of the street, Seven Kee Closet's rustic chic store design will capture your attention even if you didn't know what the store sold. Established in 1938 as a grocery store in Macau, the clothing business started as a street hawker stall near Kai Tak Airport. After two generations, the family rebranded the company in 2012 and the current 2-storey store was born.
Inside, you'd find stylish vintage-esque pieces sourced from all around the world selling a wide selection of clothing and accessories for all ages and genders.
Seven Kee Closet, 50-52 Lion Rock Road, Kowloon City, Hong Kong, +852 2716 1638; facebook.com/7sevenkee
Cattle Depot Artist Village
While the Cattle Depot Artist Village is technically in To Kwa Wan, it's a pleasant 15-minute walk from Kowloon City, giving you plenty of time to digest your meal on the way.
Formerly a slaughterhouse and quarantine base, the Cattle Depot Artist Village was constructed in 1908 and served as a quarantine base until mid-1999. In 2001, the village was revitalised into an arts village to provide a space for local artists and artistic organisations to work on projects. In 2009, the depot was categorised as a Grade II historic building by the Antiques Advisory Board.
Visitors can find exhibitions, workshops and seminars inside the village, as well as historic remnants from the slaughterhouse days.
Cattle Depot Artist Village, 63 Ma Tau Kok Rd, Ma Tau Wai, To Kwa Wan, Hong Kong
Hau Wong Temple
Built around 1730 and declared as a monument in 2014, Hau Wong Temple is dedicated to worship Hau Wong, also known as Yeung Hau Tai Wong, a loyal general who protected the last emperor of Southern Song Dynasty. The temple consists of the main temple, side chambers as well as pavilions and stone inscriptions.
Hau Wong Temple, 130 Junction Rd, Pak Hok Shan, Hong Kong
See also: Neighbourhood Guide: What To Eat, Drink And Do In Kwun Tong