Neighbourhood Guide: What To Eat, Drink And Do In Yuen Long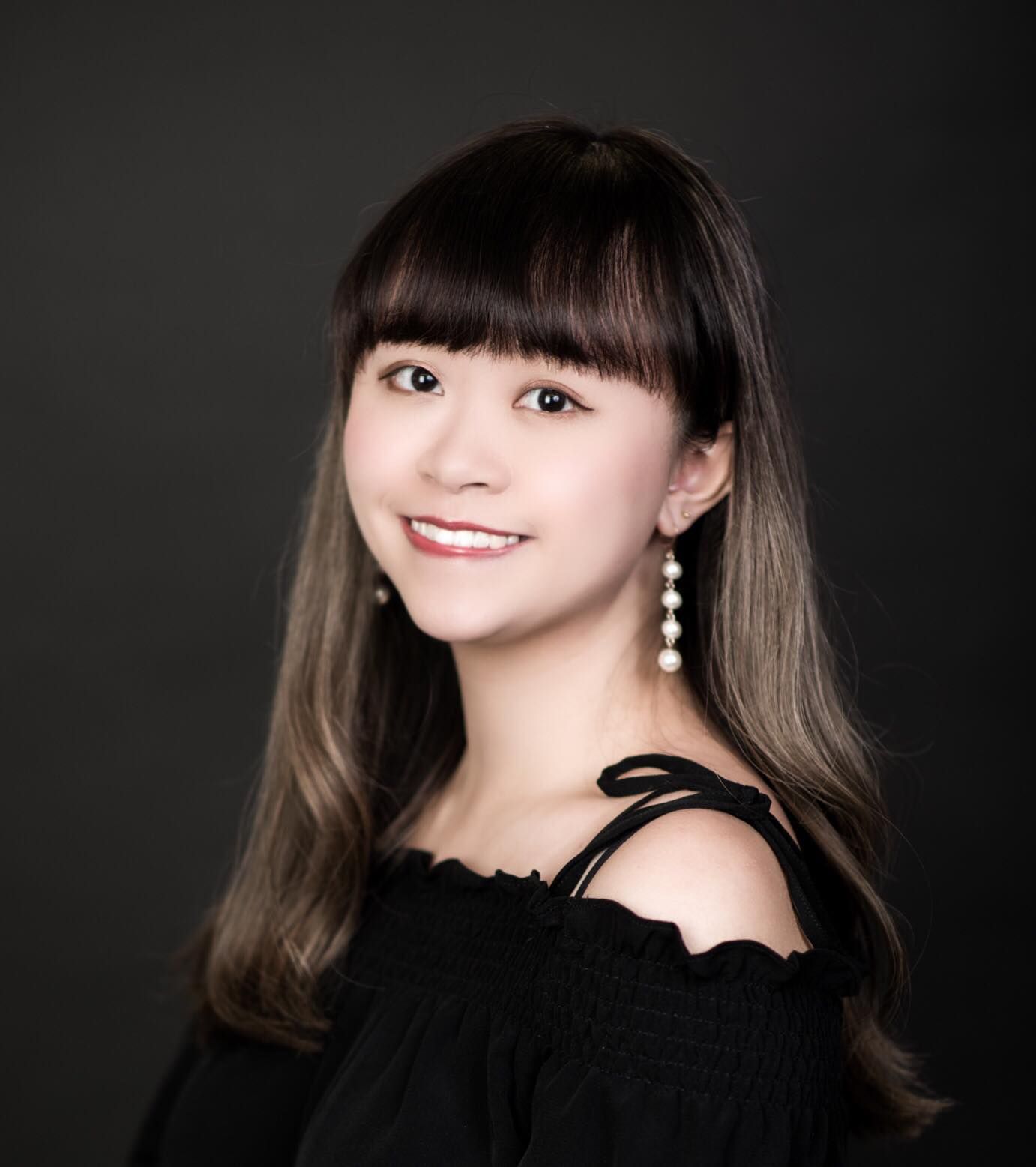 By Helen Yu
December 15, 2020
From cosy cafes to Instagram-worthy spots and fruit-picking farms, follow our guide for all the best gems in Yuen Long that you shouldn't miss
What To Eat and Drink
CoHee Studio
Frequented by foodies and hipsters alike, CoHee Studio is cool little hangout spot which serves up an enticing selection of Western fare in a cosy setting. Brunch here is always a hit, whether it's the scrumptious bagel with crayfish salad, avocado and salmon roe, or their famous Hokkaido scallops, salmon roe, scrambled egg and onion on toast—every dish is beautifully plated and will be a feast for your eyes and taste buds. The café also offers an extensive range of high-quality coffee brews and teas for diners to enjoy, including flat white, signature drip coffee, green tea latte, earl grey tea and more.
CoHee Studio, G/F, 152 Kam Tin Shi Street, Yuen Long, Hong Kong, +852 9449 7310
Old Fung Tea House
Yuen Long has no shortage of excellent eateries serving up authentic local delicacies, but if you're looking for a restaurant that epitomises a classic Hong Kong dim sum experience, head to Old Fung Tea House.
Step inside, you'll be greeted by a wonderful aroma of dim sum and a nostalgic interior that gives off old Hong Kong vibes. This stalwart neighbourhood favourite offers an extensive menu with traditional dim sum treats such as shrimp dumplings, quail egg siu mai, steamed rice rolls with barbequed pork, stir-fried turnip cakes, to name just a few. For those with a sweet tooth, don't miss their Hong Kong-style mango pudding and taro lava buns.
Old Fung Tea House, G/F, 66 Tai Tong Road, Yuen Long, Hong Kong, +852 2659 8826
See also: The Best Dim Sum In Hong Kong To Enjoy This Winter 2020
Moon Moon
Tucked away at the end of Hop Yick Road, Moon Moon is a small, homey restaurant that offers authentic, hearty Taiwanese food at neighbourhood-friendly prices. Foodies come far and wide from the city for their signature braised beef noodles with beef shank and tripe, but you shouldn't miss out on their delicious small plates such as Taiwanese sausages, fried chicken wings and cuttlefish balls, too.
Moon Moon, Shop G, G/F, Kei Yip Building, 9-15 Hop Yick Road, Yuen Long, Hong Kong, +852 9143 3347
Accro Coffee
For serious coffee drinkers, this stylish specialty coffee shop in Yuen Long is an essential destination. Featuring a sleek, Insta-worthy concrete exterior with tiny windows, Accro has a reputation for serving some of the best coffee in not only the 'hood but also across the city. Helmed by a team of award-winning baristas, the brand offers an impressive range of filter and syphon coffee brews served in beautiful porcelain cups alongside dainty light bites and homemade cakes.
We highly recommend specialty coffee Natural Esmeralda Private Collection Geisha, rose latte, orange mocha, New York cheesecake and green tea tofu mousse cake.
Accro Coffee, Shop D, G/F, Kam Shing Building, 162 Yuen Long On Ning Road, Yuen Long, Hong Kong, +852 9430 1433
See also: Here Are The Cafés With The Best Coffee In Hong Kong
Jade Restaurant (亞玉冰室)
Jade Restaurant has long been a classic staple in Yuen Long's local food scene. The bing sutt (aka cha chann teng) is most famous for their signature scrambled eggs with char siu rice, which perfectly combines tender barbequed pork with creamy eggs and shallots, and other authentic Hong Kong dishes such as tomato macaroni soup with ham and egg, baked pork chop with rice as well as stir-fried instant noodles with grilled pork neck in Swiss sauce. If you're still craving more after the main meals, try their other crowd favourites such as the thick French toast and corned beef with cheese and egg bun.
Jade Restaurant, Shop 4-5, G/F, Man Hong Mansion, 17 Sai Yu Street, Yuen Long, Hong Kong, +852 2676 1908
See also: Neighbourhood Guide: What To Eat, Drink And Do In Sai Wan Ho
Tomato C Hing
Anyone can cook tomato noodles, but no one does it better than Tomato C Hing—as proven by the seemingly endless queue outside its doors. This incredibly popular eatery has been gaining attention since it opened in the 'hood a few months ago, with locals continually flocking to sample their fresh, rich tomato broth as well as a wide range of perfectly cooked toppings.
If you're feeling overwhelmed by a plethora of options, simply pick from the shop's recommended combos, such as the Hokkaido sashimi grade scallops with large clams, and beef cheek plus interim brisket and butterfly brisket; their recipes are sure to please.
Tomato C Hing, Shop 4, G/F, Campbell Building, 9 Kik Yeung Road, Yuen Long, Hong Kong, +852 3615 1062
Secret Chefs
You don't have to travel all the way to Japan to enjoy the Gyukatsu beef cutlets. Head to Secret Chefs, one of the best restaurants specialising in this decadent meaty dish across Hong Kong. Everyone comes here for the classic stone grilled Japanese beef cutlets set with soft-boiled egg, Furikaki (sesame and seaweed seasoning) rice and kombu soup, but if you want to try something new and unique, we can't recommend the truffle-coated beef cutlets enough. Long queues are expected during lunch hour, but it's well worth the wait.
Secret Chefs, G/F, Good Luck Mansion, 105 Kau Yuk Road, Yuen Long, Hong Kong
The Third
Joining Yuen Long's vibrant café scene is this beautiful, retro dining establishment, The Third. What makes this newly opened café stands from the pack is not only its Insta-worthy dark green and white interiors, but also its excellent beverages and fresh food—our favourites are the bacon and egg pancake with hash brown and hojicha. Whether you want to treat yourself to an Instagrammable meal or simply unwind with a good cup of coffee, this is the ideal place to be.
The Third, Shop 1-B, G/F, Tai Fook Building, 69 Kin Tak Street, Yuen Long, Hong Kong, +852 9682 6565
KAHEE Japanese Restaurant
Another hidden gem in Yuen Long that deserves a spot on your food radar, KAHEE is a homey bistro that opened by a local woman with her Japanese husband, which strives to offer authentic, quality Japanese fare with warm hospitality. Their extensive and unpretentious menu includes a la carte offerings that feature all the favourites such as deep-fried chicken soft bones, pan-fried Hiroshima oysters and wagyu croquettes, as well as set menus paired with rice and udon. Other dishes not to be missed include beef udon with hot spring egg, pork in miso sauce rice set and pork cutlet and egg rice bowl.
KAHEE Japanese Restaurant, Shop 5, G/F, Yee Fung Garden, 38 Ma Tin Road, Yuen Long, Hong Kong, +852 2343 2023
Thai Yummy (泰 Yummy)
If you think you can't get your hands on authentic Thai curries and satay skewers in Hong Kong, think again. Thai Yummy serves up just that, which has been drawing in crowds far and wide for a taste of some exceptional Thai fare since its opening. On their hearty menu, you'll find a mouthwatering selection of dishes such as pad thai, crispy soft shell crab with yellow curry, meat skewers, Thai-style steamed grey mullet with lime and garlic, to name just a few.
Thai Yummy, Shop 2, G/F, Yuen Tat Building, 83 Kau Yuk Road, Yuen Long, Hong Kong, +852 2443 4560
The Queen of Siu Mai
Just like curry fishballs and steamed rice noodle rolls, siu mai (aka traditional Chinese pork dumpling) has been a major staple in Hong Kong's street food scene and dim sum restaurants. Some of the city's best siu mai are served right here, The Queen of Siu Mai, which boasts a flavourful recipe that you won't find anywhere else in the city. The simple but excellent siu mai here is a scrumptious combination of pork and shiitake mushrooms, which are best enjoyed drenched in soy sauce and chilli oil.
They don't call themselves a Queen for nothing—in addition to serving up classic pork siu mai, this place is also renowned for its salt and pepper fried siu mai, fried handmade fish balls and fish soup with minced fish and lettuce.
The Queen of Siu Mai, Shop 11B&C, G/F, Wang Fung Building, 14 Fau Tsoi Street, Yuen Long, Hong Kong, +852 3461 9725
See also: Neighbourhood Guide: What To Eat, Drink And Do In Tai O
Total Dessert
Dessert lovers shouldn't leave Yuen Long without a visit to Total Dessert. After all, what better way to finish a day of feasting in the 'hood with some sweets? As well as offering traditional heartwarming desserts including almond tea with egg white, red bean soup with tangerine peel and papaya with snow fungus sweet soup, the eatery also serves a wide range of Taiwanese featuring delicious ingredients such as chewy taro and sweet potato balls, black sugar pearls, red bean, sagos... the list goes on.
Total Dessert, Shop E, G/F, Wing Fung Building, 40-48 Yau San Street, Yuen Long, Hong Kong
What To Do
Aviary Pagoda
Perched on top of the Shui Ngau Ling hill in the Yuen Long Park, Aviary Pagoda is one of the most famous attractions in the city which has long been a favourite spot for snap-happy photographers and Instagrammers. The 7-storey pagoda is red in colour and of Chinese architectural style, where you can enjoy sweeping views of Yuen Long, Ping Shan, Tin Shui Wai and beyond at the upper floors.
Visit and snap some shots for you 'gram at the beautiful blue and white staircase inside the pagoda, or enjoy the nice weather and listen to the birds sing with a relaxing stroll in the park.
Aviary Pagoda, Town Park Road North, Yuen Long, Hong Kong
See also: 5 Lesser-Known Instagram Spots In Hong Kong For A Picturesque Escape
Long Ping Strawberry Farm
Spend an afternoon soaking up the beauty of nature and enjoying a fun fruit-picking experience at the Long Ping Strawberry Farm. Operating all year round, with Japanese muscat grapes, watermelons and corns available for summer; strawberries and cherry tomatoes for colder weather, this farm is a perfect spot for a great family outing or a memorable date with your special someone. Oh, and did we mention that there's also a petting zoo where you can feed and play with baby goats?
Long Ping Strawberry Grape Farm, Tai Tong Road, Tai Tong Village, Yuen Long, Hong Kong, +852 9251 8926; lpsb.hk
Ha Pak Nai
Nothing really beats watching the sunset with your loved ones. If you're looking for a unique spot to catch the sunset after a long day exploring the 'hood, Ha Pak Nai will not disappoint. This place is nestled in the southwest part of Yuen Long, where boasts a beautiful sunset panorama, complete with a magnificent mangrove wetland and fish ponds.
See also: 7 Unique And Beautiful Places To Watch The Sunset In Hong Kong
The Ping Shan Heritage Trail
For hiking enthusiasts who want to learn more about the history of Yuen Long, be sure to check out the Ping Shan Heritage Trail. On the way, you'll discover centuries-old villages, temples, ancestral halls and a walled village built by the Tang Clan, who have inhabited the area since the 12th century and are one of the major clans of the New Territories.
Mingle Farm
A day's visit might not be enough to take in all the things that Yuen Long has to offer, so why not treat yourself to a glamping experience and give yourself a little more time to explore around the area? Mingle Farm is one of the best, most unique glamping options in Hong Kong, which offers Insta-worthy bubble hotels-inspired tents for guests to enjoy a distinct holiday experience amidst unspoiled nature.
See also: The Best Glamping Sites In Hong Kong