On the Road With Maserati: 7 Ways To Live La Dolce Vita In Modena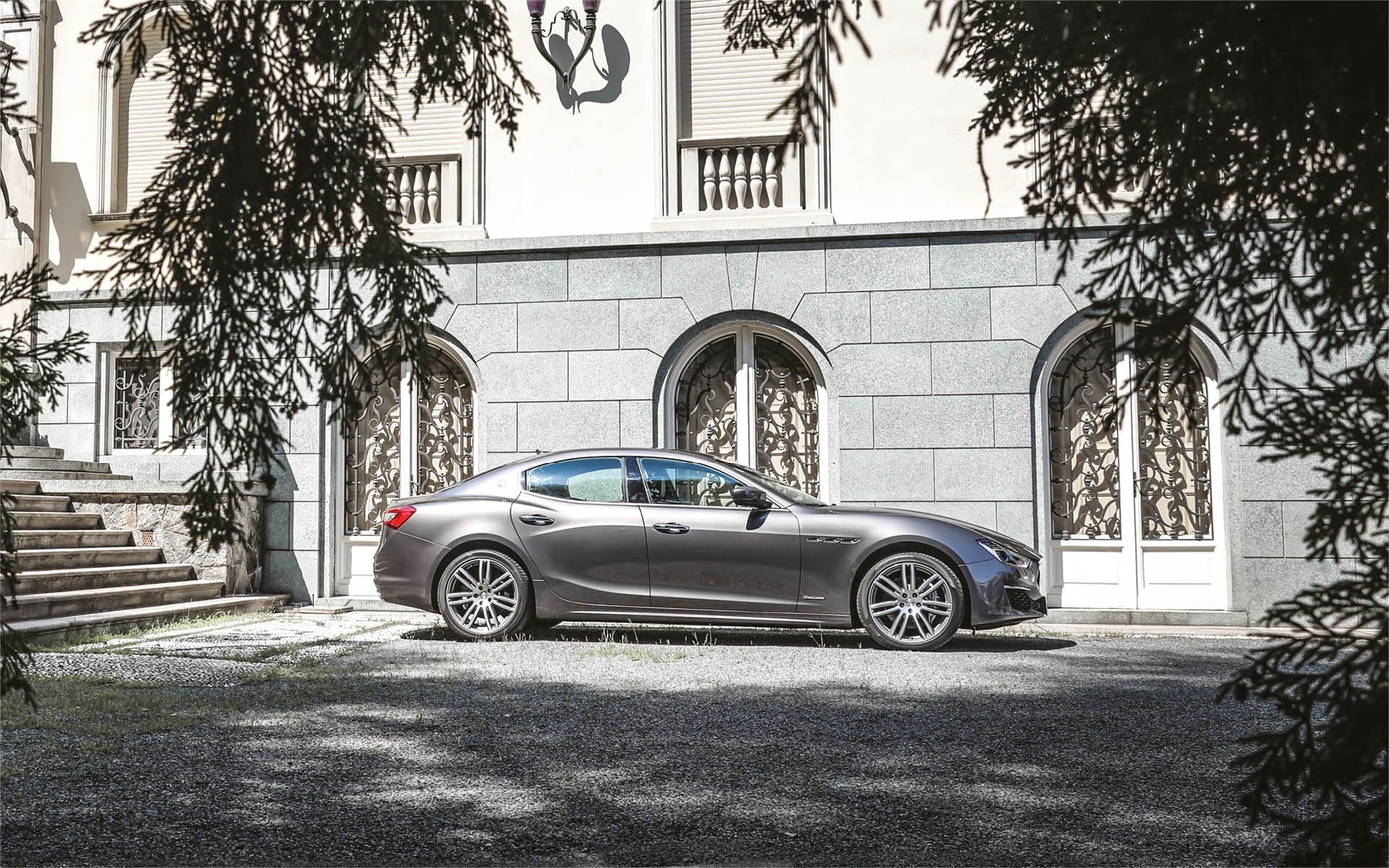 Italy is synonymous with supercars, so if you want to explore the country in style, you'll be needing a hot set of wheels. And they don't get more smokin' than a home-grown Maserati. Join us as we put three magnificent Maseratis through their paces and sample la dolce vita
1/7 Pick your ride
Touch down at Milan's Malpensa Airport, then head to its Avis branch to collect your trusty steed. The Avis Prestige collection offers the Maserati Ghibli GranLusso and Maserati Levante GranSport.
For this trip, my friends and I start off driving the Levante, Maserati's first foray into sport utility vehicles (SUVs) and its bestselling model, particularly in China, which is now the marque's biggest market. I'm not planning to do any off-road driving; I just want a high-riding, sturdy-yet-stylish 4x4 that affords me a sense of comfort and safety while cruising Italy's narrow, winding roads.
The Levante's sexy Italian curves make sure other drivers know who is the queen of the road.
My journey has been mapped out for me by the Maserati team. It's an itinerary that celebrates la dolce vita—the sweet life—and introduces me to beautiful countryside, fine food, rich culture and, of course, the thrill of the open road.
See also: World's Best Drives: A Tropical Road Trip Through Cebu In A Vintage Ferrari Dino
2/7 The home of Maserati
Maserati was founded in 1914 in Bologna, but the Fiat-owned luxury carmaker is now based in Modena, a 180-kilometre roar along the motorway from Milan. At the Modena headquarters, I learn about the state-of-the-art technology used to build Maserati's saloons, sedans and SUVs.
A 90-minute visit includes a snoop around the assembly line and the testing and finishing areas. We also drop by the swish personalisation zone where clients can opt for individualised upgrades, including bespoke silk interiors by another Italian luxury house, Ermenegildo Zegna (Maserati is the only brand in the world offering this service).
After our tour, we spend the rest of the afternoon test-driving two more of the marque's sweetest rides: the Ghibli S and the Quattroporte GTS.
The company offers tours that are free for its clients and €30 for everyone else. They must be booked in advance—email factorytour@maserati.com
3/7 Luciano Pavarotti Museum
In tribute to Luciano Pavarotti, who was born on the outskirts of Modena, we blast the late Italian opera singer's greatest hits as we glide along quiet country roads, enjoying the head-turning growl of the Ghibli's engine when we swerve around the occasional chugging tractor.
Our destination is the legendary tenor's former home, which is now a museum housing an intriguing collection of memorabilia, including letters from celebrity admirers, a selection of his favourite Hawaiian shirts and a room dedicated to dozens of quirky portraits. We refuel at Pavarotti's favourite restaurant, Europa 92, which, as luck would have it, happens to be right next door.
Find out more at casamuseolucianopavarotti.it
4/7 Modena
This charming medieval city offers endless strolling and people-watching opportunities, so park up for a few hours and stretch your legs.
Follow the maze of cobblestone lanes that weave around Piazza Grande and Piazza della Pomposa, stopping off for a cooling gelato or an energising jolt of espresso. Be sure to visit the 12th-century Romanesque cathedral, a Unesco World Heritage Site, and its majestic bell tower.
5/7 Acetaia Villa San Donnino
For a taste of Modena's luscious local specialty—traditional balsamic vinegar—we head out of town to the picturesque Acetaia Villa San Donnino, a renowned family-run producer that has been crafting balsamic vinegar for more than half a century.
Unlike supermarket balsamic vinegars, which are often only aged for a few years and cut with wine vinegar and additives that embellish the colour, the "black gold" flowing here is made from 100 per cent grape juice and is aged for a minimum of 12 years.
The taste is mind-blowing—thick, rich, syrupy and tangy. If you have time, sit outside in the garden and enjoy a scoop of vanilla ice cream drizzled with the Extravecchio, which is aged for more than 25 years. Sound disgusting? Well, it's actually delicious.
For a tour, email acetaia@villasandonnino.it
6/7 Umberto Panini Motor Museum
To learn more about the history of the trident-bearing motoring marque, we swap into the Quattroporte and full-throttle it across town to the Umberto Panini Motor Museum, where we discover a world-class collection of rare and highly valuable Maseratis. Tours of the privately owned collection are free but must be booked in advance.
Highlights among the 19 iconic Maseratis are the A6GCS 53 Berlinetta (the most valuable), the Tipo 61, known as the Birdcage because of the 200 small steeltubes that make up its trellis chassis, and the Eldorado, which became famous in 1958 for being the first single-seater car in Europe to be sponsored by a brand not linked to the world of motorsport.
The brand in question was Eldorado, an ice-cream manufacturer.
Find out more at hombre.it
7/7 Massimo Bottura
Drive like a boss, eat like a king. After a hard day behind the wheel there is only one place to dine—Osteria Francescana. Owned by chef Massimo Bottura, a Modena native, it has been in the top five of the World's 50 Best Restaurants list each year since 2010 and is currently numero uno.
As a result, you'll need to book at least four months in advance for a dining experience at this fabled 11-table, 35-seat restaurant, which is tucked away in the cobbled backstreets of the medieval city. Expect clever, contemporary dishes that look like pieces of modern art yet taste like the best of traditional Italian cooking.
Bottura's creations include a deconstructed dessert called Oops I Dropped the Lemon Tart and an edible landscape showcasing the region's finest produce titled In the Countryside: Snails, Hare and Aromatic Herbs (pictured). A 12-course tasting menu with wine pairing costs €450.
Find out more at osteriafrancescana.it
See also: The Art of Travel: Decoding Louis Vuitton's Bespoke Trunks