An Exclusive First Look At Perrotin's New Gallery In Kowloon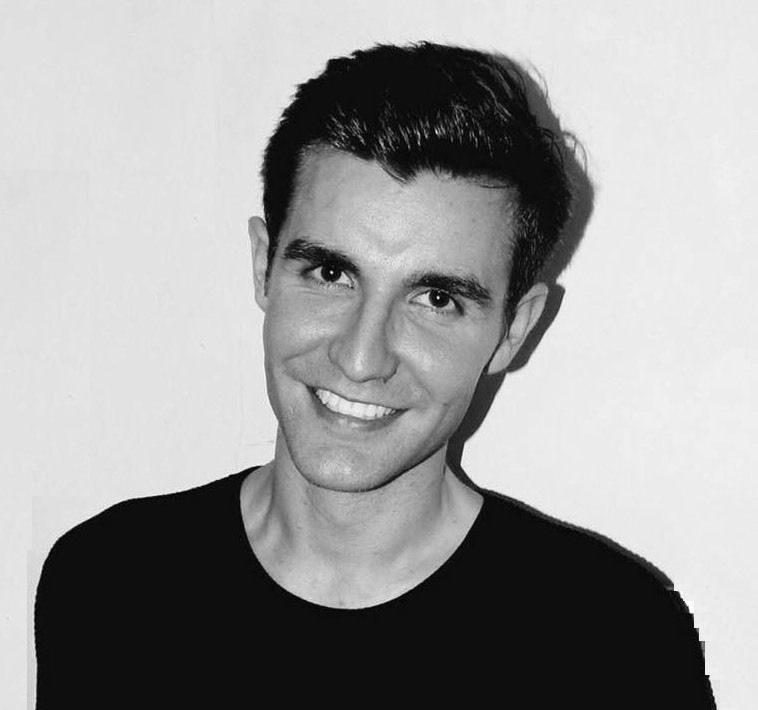 By Oliver Giles
June 09, 2020
Perrotin has become the first major Western gallery to leave Central and move across the harbour. This month it is opening the doors to its new space, which has been designed by local tastemaker André Fu
Paris-based Perrotin was one of the first major Western galleries to open an outpost in Hong Kong when it landed in the city in 2012. Now, it is breaking new ground once again—it has closed shop in Central and moved across the harbour to a 2,500 sq ft space in K11 Atelier at Victoria Dockside, Adrian Cheng's sprawling cultural development that also houses K11 Musea and the Rosewood Hong Kong.
The new gallery is launching on June 20 with a group show, though it's yet to be revealed which artists will be featured from the gallery's extensive roster, which includes international stars such as Takashi Murakami, Daniel Arsham and Elmgreen & Dragset.
"After being located in Central for the past eight years, our team wanted to shake things up, to be a little bit more adventurous," says Alice Lung, a partner of Perrotin who has spearheaded the gallery's expansion in Asia with fellow partner Etsuko Nakajima. "And the choice of location came naturally when K11 Atelier Victoria Dockside was launched last year. The development's creative culture and accessible surroundings make it a highly compatible alternative to the central financial district, and its location places us in close proximity to institutions such as the Hong Kong Museum of Art (HKMOA) and the West Kowloon Cultural District."
Like Perrotin's previous space in Central and its galleries in Tokyo and Shanghai, this new output has been designed by Hongkonger André Fu, who is also behind the St Regis Hong Kong, buzzy French restaurant Louise and, most famously, the Upper House, among many other projects. "Over the years we have become close friends with André and he is someone who really understands the gallery inside and out," says Lung.
See also: Inside André Fu's Deep Water Bay Home
Fu has split the gallery into four rooms: two exhibition spaces, a back-of-house office and a private salon where the gallerists can host meetings with collectors. "The salon occupies a third of the total exhibition area and incorporates a unique art display system adapted from the model first designed by Emmanuel [Perrotin] for the flagship showroom in Paris," says Lung.
"The system, which we've named after our 'Salle de Bal' in Paris, is a series of floor-to-ceiling cases lined one behind the other on sliding tracks. It is integrated seamlessly into the wall, so that each case may slide in and out of view when required. This not only offers flexibility in the showcase of artworks, but it is also a little trick to generate a sense of excitement when revealing the pieces."
Perrotin isn't the only gallery moving out of Central. Ben Brown Fine Arts and Hanart TZ Gallery have both given up their spaces in Pedder Building, the historic stone tower that previously housed many of the city's galleries. Brown is moving to Wong Chuk Hang, while Hanart TZ Gallery is now based in Kwai Chung. Other galleries are also rumoured to be considering moving, many of them reluctant to pay Central's cripplingly high rents after a year that has seen the city rocked by protests and the Covid-19 pandemic.
"We are grateful to have been part of the Central community, which has contributed to shaping the local art scene," says Lung. "However, just like other businesses, galleries need to adapt to changing environments and circumstances, and we see the tendency to move out of Central as a positive natural force in the long term."
See also: Flowers Gallery Opens In Hong Kong With A Michael Wolf Show

Lung is confident that collectors will be happy to cross the harbour. "Our collectors have been supportive of our move," she says. "With Rosewood Hotel and Residences so close by where they can stay, and M+ and HKMOA a short distance away, our collectors—those residing overseas in particular—look forward to this art-culture-leisure experience once travelling is [allowed] again."
The influence of Asia-based collectors has risen hugely since Perrotin opened in Hong Kong in 2012. "Back then, the rules of the game were made by Westerners. Their tastes defined the trends in the art world," says Etsuko Nakajima. "We interpreted and translated these [trends] into the Asian markets. Now, that is reversed. Collectors in Asian markets have an important role in establishing trends in the art world. This can be seen in the current trend and [for] artworks by Asian artists such as Kaikai Kiki [gallery's] Madsaki, Mr. and Aya Takano [who are also represented by Perrotin]. The demand for their works is rapidly increasing."

Like many galleries, Perrotin has launched an online viewing room and begun posting more content—including interviews with artists, podcasts and virtual tours of exhibitions—on its website since the beginning of the Covid-19 pandemic. In a world where so much can be done digitally, is it even necessary to have a physical gallery, especially one in a prime location in a city where property is notoriously expensive? Lung and Nakajima say yes.
"Online offerings and physical spaces serve different purposes," says Nakajima. "[Our online platforms] have served us well to stay connected with our audience, especially during lockdown periods. However, galleries [need to] offer physical experiences to see artworks in person—these experiences are irreplaceable."
Perrotin opens at K11 Atelier Victoria Dockside, 18 Salisbury Road, Tsim Sha Tsui on June 20. Find out more at perrotin.com
See also: Lorna Simpson's New Hong Kong Show Explores Life Under Trump