Regent Seven Seas Cruises: Unlimited Luxury At Sea
Travel
March 5, 2018 | BY Hong Kong Tatler
When you're in need of a holiday and some pampering, Regent Seven Seas Cruises will deliver all-inclusive luxury, relaxation and a string of spectacular destinations
Regent Seven Seas Cruises Focus
A lot of our time at work is spent managing and organising so when it comes time to get away, the ideal holiday is one where your every wish and whim is taken care of—whether it is a relaxing soak in a Jacuzzi or a glass of fine wine to pair with your dinner. You will find all of that on-board Regent Seven Seas Cruises—anticipate an unforgettable journey to the world's greatest destinations, during which everything is included without exception and without compromise.
Each of the four vessels under Regent Seven Seas Cruises features all-suite accommodation with an elegant decor, complete with custom-crafted furnishings and private balconies. All suites come with a marble-clad bathroom and the majority of suites offer a walk-in closet. A spacious sitting area provides plenty of room to stretch and watch a movie, read a book, or simply enjoy the ever-changing vistas that stretch to the horizon's edge.
Enjoy every day exactly as you wish while exploring the world's most beautiful places. Regent Seven Seas Cruises sails to 450 destinations worldwide and offers free and unlimited shore excursions at each port. The shore excursions are curated especially for Regent Seven Seas Cruises and allow you to experience the history, culture and cuisine of the exciting ports of call visited, with help from knowledgeable local guides.
Once you've had your fill of the shore excursions, you can sign up for an array of on-board activities, from exquisite wine and artisan cheese tastings to insightful lectures and discussions through The Smithsonian Collection by Smithsonian Journeys. For some well-deserved pampering, head to the Canyon Ranch Spa Club for a relaxing day at the spa.
Dine whenever and wherever in any of the fleet's open-seating restaurants. Simply request a table when the mood strikes and the maître d' will look after you. Whether you're enjoying a casual al fresco lunch at the Pool Grill while gazing at the ocean or savouring a USDA Prime dry-aged porterhouse steak while soaking in the sophisticated ambiance of Prime 7, the ship's culinary team will ensure that every meal is as delicious as the last one. From the impeccable service to the elegant decor and flawless presentation of the food, you will be consistently pleased with the culinary experiences on offer.
As day turns into night, you can start the evening with sunset cocktails and champagne on the pool deck or Horizon Lounge, before a gourmet meal and a musical production at the Constellation Theatre. The Connoisseur Club features a selection of fine cognac and whisky for the perfect nightcap, or you can relax listening to live music at one of the lounges—all while you are heading to the next destination.
Regent Seven Seas Cruises is currently undergoing a US$125 million refurbishment of its fleet, which includes the all-suite, all-balcony Seven Seas Voyager that was refurbished in 2016.The ship has just 350 suites for 700 passengers—offering an impressive staff-to-guest ratio and all the dining, entertainment and relaxation facilities that one has come to expect from Regent Seven Seas Cruises.
This year, Seven Seas Voyager is back in the region and sailing around Asia—including a trip departing Bali on March 24 for Hong Kong, stopping at Kuching and Kota Kinabalu in Malaysia, Boracay and Manila in the Philippines, Kaohsiung in Taiwan and more. Another attractive itinerary is one that leaves Hong Kong on April 8 and heads to Bangkok—via the sights and delights of various cities in Vietnam plus Singapore.
Later in the year, Seven Seas Voyager will be taking guests around exciting destinations in Europe and the Middle East. The itineraries include a cruise that departs Dubai on May 12 bound for Rome, whose stops include Muscat, Jerusalem, Taormina in Sicily and Capri. If you crave more of an Italian experience, a Venice to Monte Carlo cruise on June 21 will meander around the region with stops at Capri's Sorrento, Rome, Amalfi, Florence and Portofino, allowing you plenty of time to soak in the sunshine and enjoy the Italian culture.
To find out more about Regent Seven Seas Cruises, visit rssc.com
Trending
The First Supper at Arbor
April 13, 2018 | BY Christian Barlow
photo_library
Where To Brunch: 6 Hong Kong Brunch Spots To Try In April
April 13, 2018 | BY Isabel Wong
The Coffee Machine That Will Get Your Latte Ready In Under 60 Seconds
April 11, 2018 | BY Hong Kong Tatler
Exclusive: Rugby Stars Party On The Peak With Annabelle Bond
April 6, 2018 | BY Jakki Phillips
photo_library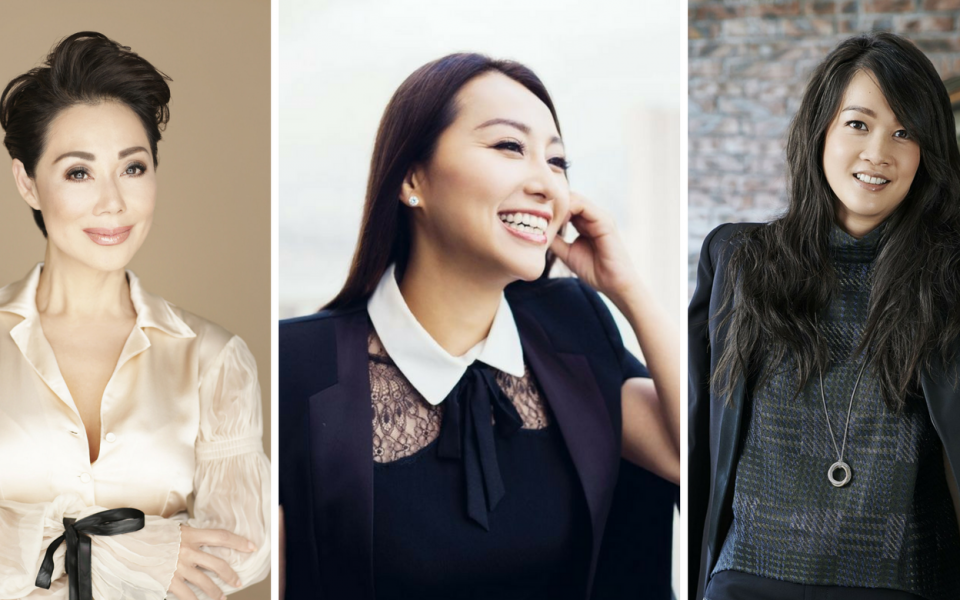 15 Of Hong Kong's Most Powerful Women
April 4, 2018 | BY Hong Kong Tatler
Hong Kong Tatler x The Artling x Hublot Art Party
March 29, 2018 | BY Christian Barlow
photo_library