Anna Maria Rossi And Fabio Rossi On Their Wild Road Trips Through Asia—And Opening Their Second Gallery In Hong Kong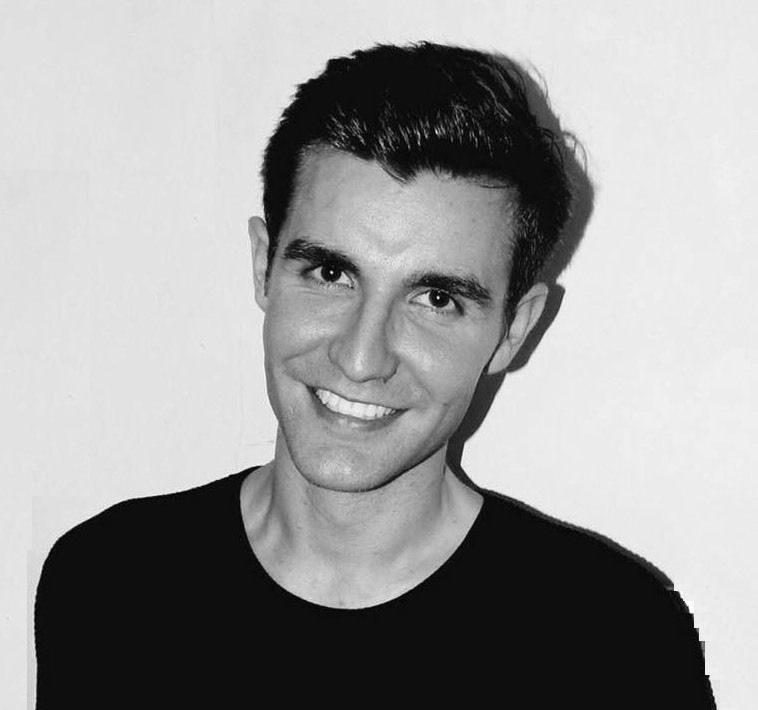 By Oliver Giles
March 03, 2021
As they open their second gallery in Hong Kong, mother-and-son team Anna Maria Rossi and her son Fabio reflect on the journey that brought them here
In the summer of 1973, Anna Maria Rossi went on one of her annual holidays to explore a remote part of Asia, this time venturing to Kabul, Afghanistan. She was enjoying a welcome break from her job as a history teacher and her hometown of Turin, Italy, whiling away her days admiring the city's Islamic architecture and the dramatic, craggy mountains that surround it on all sides. Then, on July 17, she heard the unmistakable sound of gunfire.
"Some aeroplanes started to fly above the city early in the morning and there was some shooting," says Anna Maria, now 88, with a tone so nonchalant that she might have been describing an unmemorable, low-budget action film. As it happens, with the Afghan king, Mohammed Zahir Shah, out of the country that summer, the military rose up and seized control, ending more than two centuries of royal rule. Although it was alarming, the coup was relatively bloodless. Anna Maria half-smiles at the memory, shakes her head of bright white curls, then matter-of-factly sums up the dramatic turn of events: "One person fell in the river and drowned. That was that. The king never came back."
For Anna Maria, who would go on to become an acclaimed gallerist, this was just one of hundreds, if not thousands, of remarkable days she spent as a rare witness to the startling transformation of the Middle East and Asia in the Seventies. Most summers, she would embark on ambitious road trips to the regions, sometimes driving as far as India, often with one or the other of her young children in tow. Many of the places she visited and loved have since been turned upside down by war or revolution, and some no longer exist. She doesn't travel as widely as she used to, but Anna Maria remains something of a nomad, dividing her time between Turin and Hong Kong, where I meet her in Rossi & Rossi, the gallery she founded with her son, Fabio.
See also: The Tatler Guide To Art Galleries In Wong Chuk Hang & Aberdeen
Finding Art Around the World
Anna Maria first went to the Middle East in 1970, when she drove from Turin to Iraq, taking her eldest child, Monica, who was then 14, along for the ride. The pair packed up the family car—"not a van, just a normal car", Anna Maria stresses—drove to the Italian port town of Brindisi, caught a ferry to Greece, then wound their way through Turkey and Syria into Iraq.
"People say to me, 'You were very brave, travelling like that,'" says Anna Maria. "It's not true—travelling is not being brave. It's just a question of making your decision and going."
As she pushed further and further into the Middle East and Asia each year, visiting Iran, Pakistan and Afghanistan, she began to appreciate how the region was formed not only by its people, but also by its history—its culture, its religions, its wars. "I was in Afghanistan, in the middle of nowhere, and I started to see this art," she says. She was particularly intrigued by sculptures, dating as far back as the 1st century AD, that featured a curious fusion of ancient Greek and local Buddhist styles. The Buddhas wore toga-like robes or were modelled in classical Grecian poses; some even had halos. These works are called Gandharan, referencing their origins in the Gandhara region, an area that lies on the present-day border of Pakistan and Afghanistan. Gandhara was an ancient hub of Buddhist culture that was conquered by Alexander the Great in 327 BC, leading to one of the most unique blends of eastern and western aesthetics found in art. "At the time I did not know Alexander had reached that far east, so I was shocked," says Anna Maria. "I was in Afghanistan saying, 'This art is Greek!'"
Anna Maria, who had studied Greek and Latin at university and had always been interested in art, found herself becoming obsessed with Gandharan objects. She scoured markets for sculptures, as well as local handicrafts and furniture. Returning to Europe, she managed to sell some of these pieces to collectors, which encouraged her to make her treasure-hunting trips to Asia a more regular event. In 1974, she gave up teaching to devote herself full-time to dealing Asian art from her home in Turin.
See also: 13 Experts Weigh In On The Future Of Arts And Culture After The Pandemic
Like mother, like son
That same year, Anna Maria, who raised her children independently, took her 11-year-old son, Fabio, to Asia for the first time. The journey inspired him to follow in his mother's footsteps and, eventually, led to them opening the first Rossi & Rossi gallery together in 1988 in London, where Anna Maria had moved in 1985 to be closer to collectors and fellow dealers. In 2013, they expanded to Hong Kong, opening a sprawling space in a former factory building in Wong Chuk Hang. This month they are opening a second gallery in the city, a smaller outpost in Central in which they plan to show ancient art alongside pieces by a handful of contemporary Asian artists they now represent.
"That first trip is so vivid in my mind," says Fabio, who is as cheerful and passionate as his mother. The pair flew into Afghanistan and spent weeks exploring the country. They visited the Bamiyan Buddhas, two towering statues carved into a sandstone cliff in the Hindu Kush mountains, and rode horses around deep, turquoise lakes in Band-e Amir National Park, eventually crossing into Pakistan. "We drove to Swat Valley, where we went fishing in a beautiful river. In one day, we caught 21 trout," says Fabio. "Sadly, you can't really go there now."
Swat Valley was historically known as the Switzerland of Asia for its idyllic, snow-capped mountains and alpine meadows, which made it popular among tourists, particularly western hippies who flocked to South Asia from the Fifties onwards. But in the 2000s the area was plunged into darkness, violently occupied by the Taliban, who executed men for infractions as minor as shaving, and women for dancing. It is also where the activist Malala Yousafzai was shot in an attempted assassination for the years she had spent campaigning for girls' right to attend school. When she recovered, she was awarded the Nobel Peace Prize. Today the Pakistani government has regained control, though it maintains a military base on the outskirts of Mingora, the district's largest city, to preserve the uneasy peace.
Many of the Rossis' memories are of places that have changed beyond recognition. "Tehran was very sophisticated," recalls Fabio. "There were literature festivals, art festivals. Artists, ballet dancers, playwrights would come from Europe and America to Iran in the Seventies." Kabul was another cultural hub. Fabio remembers a French bakery in the Afghani capital that served warm, crusty baguette that he lathered with creamy butter and piles of caviar, which was cheap in the region at the time. "When I was next served caviar in Europe and it was a tiny spoonful on a tiny tartine, I was like, 'What is that? I want my baguette," he remembers, laughing.
From The Streets to The Met
Even when soldiers were taking to the streets around Anna Maria, like in Kabul in 1973, she still searched markets and galleries for art to bring back to Europe. She remained—and remains—fascinated by Gandharan art, but by the mid 1970s was similarly enthralled by Buddhist paintings and sculptures from Nepal and Tibet. When China took control of Tibet in 1950, many families fled with their heirlooms to Nepal and India, where Anna Maria found these historic pieces for sale.
It was these works that made the Rossis' name as dealers. In 1987, the year they began working together, they sold a metre-tall, 11th-century brass and silver sculpture from Tibet of the bodhisattva Avalokiteśvara to members of the billionaire Pritzker family, who founded the Hyatt hotel chain.
The following year, they sold a 14th-century Tibetan painting of that same bodhisattva to the Metropolitan Museum of Art in New York. "I had an appointment with Steven Kossak, who was a curator at the Met at the time," says Fabio. "I was very nervous. I had met him, but I didn't know him so well, so I remember I got quite dressed up. I was carrying things—I had a tube with paintings and a pilot case full of bronzes, like a travelling salesman. I showed him this painting. He looked at it and asked how much it was and said, 'OK, we'll take it.' We didn't have cell phones at the time, so I had to go back to the hotel to call my mother. 'I just sold a painting to the Met!' It was a beautiful painting."
See also: Meet The Rising Stars Who Are Shaking Up Hong Kong's Cultural Scene
Friends and supporters
Kossak was a collector in his own right and became very close friends with the Rossis. "My mother took him to Tibet, to Italy, to many places," says Fabio. Kossak also wrote an introduction to one of the Rossis' books, Thirty Years: 1987-2016, which celebrated that major anniversary of their gallery.
The Rossis have gone on to befriend dozens of other collectors. "All the big collectors or curators came to lunch in my mother's kitchen in Maida Vale in London, and it was not a big kitchen," says Fabio. "This is something I learned from my mother: you have to like people in this business. Of course, I don't like every collector, and if there's a collector I don't like, I try to avoid them, no matter how great their collection is. But with collectors you like, you build up this incredible friendship about shared love for art, for culture, for humanity."
A collector who played a defining role in both Fabio and Anna Maria's lives was the late George Ortiz, who acquired what was widely described in the 20th century as the best collection of antiques in private hands. In his lifetime, Ortiz's collection was exhibited at the Royal Academy in London, the Altes Museum in Berlin and the Hermitage Museum in Saint Petersburg.
The Rossis first met Ortiz at an art fair in Switzerland in 1996, where he bought a small 12th- or 13th-century Tibetan bronze from them. Several weeks later, Fabio invited Ortiz to their gallery in London to see a 10th- century Nepalese sculpture of the sun god Surya, which was being sold by the Rossis on behalf of the Goulandris family, whose collection was also legendary. "George looked at the piece and he literally started jumping up and down, like a kid in a candy store," says Fabio. "I've never seen someone so excited looking at art. He was trembling he was so excited." He bought it immediately.
Ortiz quickly became a friend of the family, but his fame and wealth never earned him special treatment in Anna Maria's house. "I remember the first time George came for lunch. I was still cooking, and he went to the bathroom and said, 'You have a leak in the bathroom. There's water on the floor.' I said, 'Ah, OK'—and gave him a sponge," says Anna Maria, cackling. Ortiz mopped up, then joined Anna Maria at her dining table. "He was my friend, he felt at home," she says. "I was never intimidated by money. Rich or poor, people are people. I learned that from travelling."
Between their first meeting and his death in 2013, the Rossis travelled extensively with Ortiz, regularly visiting him at his manor house in Geneva and even taking him to the Himalayas. "We took him to west Tibet, to Mount Kailash in 1998. He was 70-something, but we spent two and a half days walking around the mountain and camping," says Fabio.
Expanding The Gallery
Another trip to Tibet, this one a few years later, encouraged Fabio to broaden the gallery's scope beyond antiques. "It was 2004, I was about 42 and I had a little bit of a crisis. It was when Damien Hirst sold his knick- knacks from The Pharmacy," says Fabio, referring to the Notting Hill restaurant Hirst owned from 1997 to 2003. After it closed, the auction of art that Hirst had made for The Pharmacy earned him more than £11 million. "I thought, 'Maybe I'm in the wrong industry. This is crazy. Why is there so much hype about this?' I was so upset, I thought I'd give up [on the art world]. Then in February 2005, I was in Lhasa and a friend said to me, 'Why don't you come and meet some Tibetan contemporary artists?' I was very sceptical, to be honest, but then I met these guys, and they were amazing. They were doing great work that was intellectually so stimulating."
Inspired, the Rossis decided to host a show of contemporary art from Tibet in their London gallery that November. They exhibited the works of more than 15 Tibetan artists, made several sales and received overwhelmingly positive press coverage. "I was used to working with dead artists and this was completely different," says Fabio. "I thought, 'I'd like to do this full time.' So I said to some of them, 'Can I give you a contract?' I don't think any Tibetan artist had had a contract before, except maybe to build a monastery."
The Rossis still represent several Tibetan artists today, including Tenzing Rigdol, who makes bold, colourful paintings that explore the clash of capitalism with Buddhist traditions. They have also expanded their roster to include artists from elsewhere in Asia, such as Cambodian painter Leang Seckon, Pakistani-British minimalist artist Rasheed Araeen and Naiza Khan, also from Pakistan, who is perhaps most famous for her metal sculptures of women's clothes. Nepalese artist Tsherin Sherpa, whose work is inspired by traditional Buddhist thangka paintings, which feature deities or mandalas, is the subject of their next exhibition, opening in their Wong Chuk Hang gallery this month.
"People always ask me, 'What contemporary art do you specialise in?'" says Fabio. "I don't specialise. I don't just do minimalism, I don't just do art from Tibet, I don't do one thing. What we do is look for artists from areas that are not so represented [in the art world] like Iran, Pakistan and Cambodia. And we represent artists who have a story to tell. Art is a journey. When you look at classical art, you can learn a lot about the past and a lot about yourself, too. I think of artists as shamans: they capture the truth and transmit it to you."
A Big Anniversary
This is the 35th year that Anna Maria and Fabio have worked together, and they are celebrating in a big way. Later this month, they are opening a second gallery in Hong Kong, a small space in the same building as the Liang Yi Museum, which is dedicated to ancient Chinese furniture, and on a street packed with antique stores.
"The first show will feature a selection of both classical and contemporary works, with a focus on Himalayan material. The aim is to introduce the DNA and history of the gallery to what might be a new audience," says Fabio. "We would like the space to become a place where visitors can feel at ease to just come in and sit down to learn about the art on view, browse books, ask us any questions. We would like to share the knowledge we have been accumulating since the early 1970s. We are also hoping to organise educational events and programmes in collaboration with the Liang Yi Museum."
Making money, they say, has always been far down their list of priorities. "Money is important, but it's not the most important thing," says Anna Maria. "We're dealers because we love art. We're dealers because we have a passion for art. Passion is most important."
Trips of a Lifetime
The Rossis open their family albums and share photos of their travels around Asia in the Seventies
1972: That summer, Anna Maria and her daughter Monica drove through Turkey, Iran, Afghanistan and Pakistan, finishing their trip in India.
1974: This was the first year that Anna Maria brought Fabio, who was 11 at the time, with her on her annual trip to Asia. The pair flew from Italy to Kabul via Tehran, then drove through Pakistan to India.