Saloni Lodha On Where To Stay, Shop, Eat, Drink And Explore In Mumbai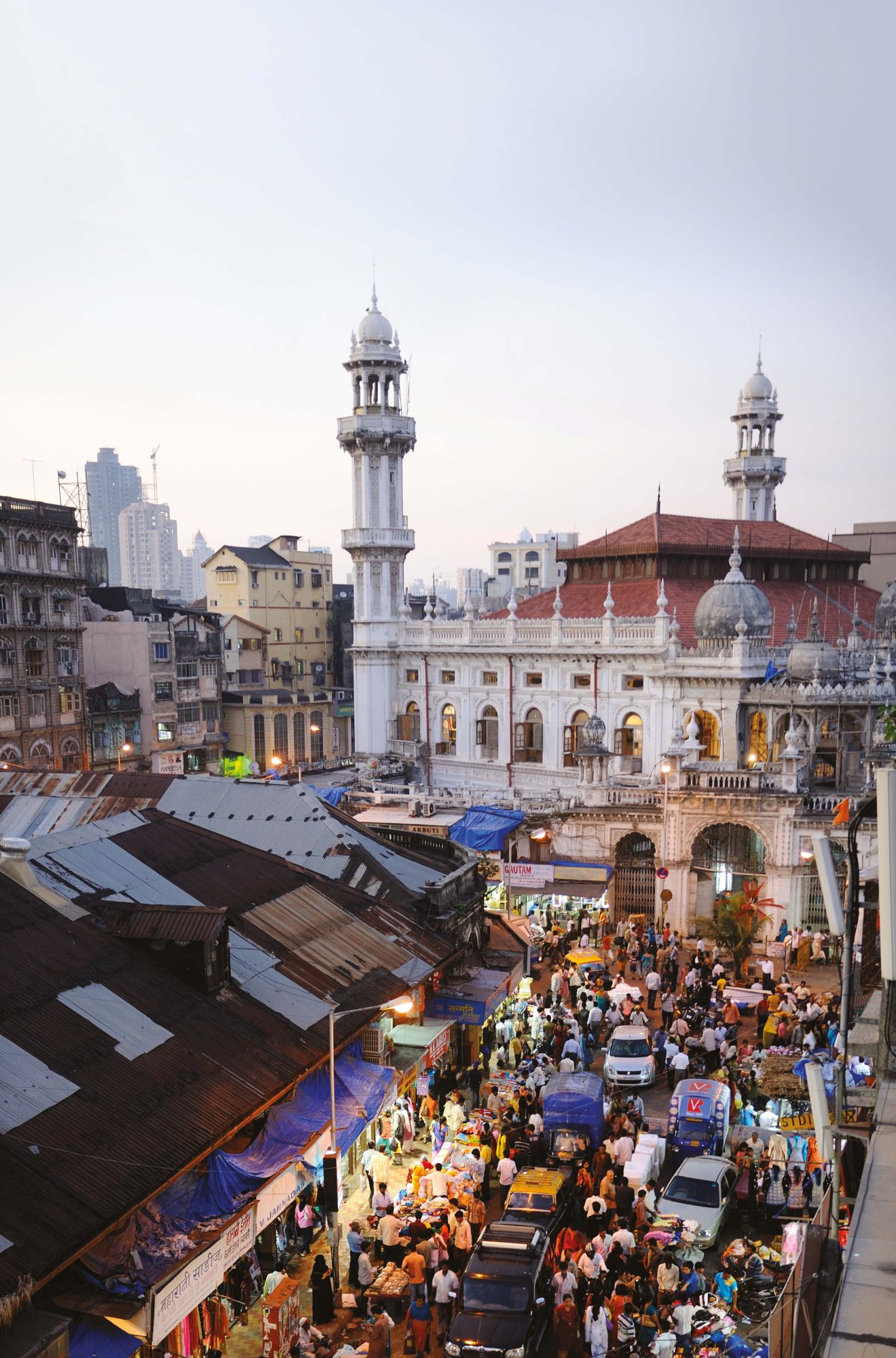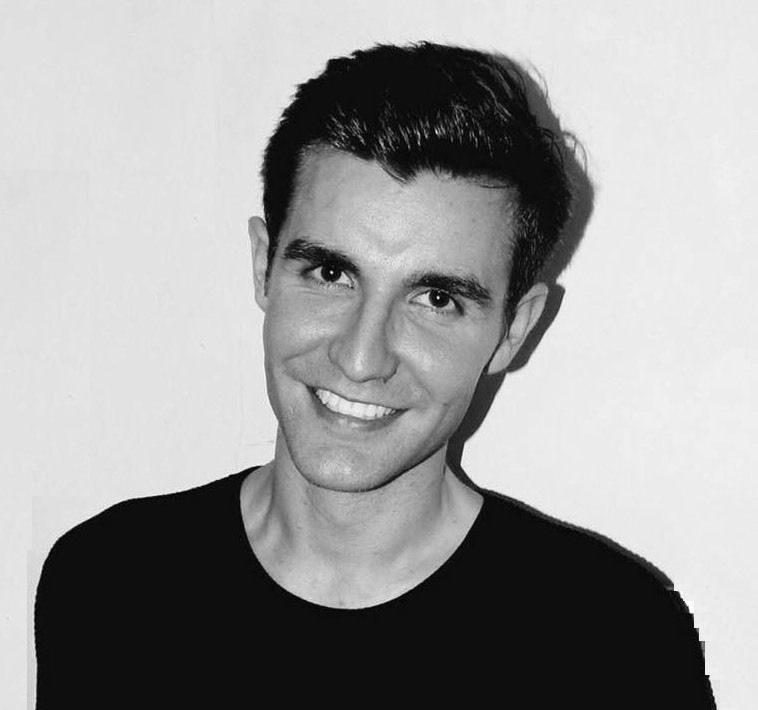 By Oliver Giles
September 06, 2019
Fashion designer Saloni Lodha opens her little black book and reveals the best places to visit in the megalopolis of Mumbai, which draws her back at least twice a year
Saloni Lodha is a global nomad. The acclaimed fashion designer grew up in India outside the ancient holy city of Nashik, but has since lived in London, Seoul and Hong Kong, where she's now based. But if there's one city that always feels like home to her, it's Mumbai. "I moved to Mumbai to study when I was 16," she says. "I loved it, and it's very special to me—it's where I met my husband, where I had my first child."
Saloni returns to Mumbai at least twice a year and often finds inspiration there for her eponymous label; her flattering, colourful dresses in vibrant patterns are favourites of the Duchess of Cambridge, Naomi Watts and women around the world looking for elegant, easy-to-wear wardrobe staples that are as comfortable in an office in Shanghai as they are on the school run in New York or on holiday in Paris.
Her success at designing clothes with such a global aesthetic—along with her own experience of the jet-setting life—have seen Saloni become something of a go-to guide for anyone in the fashion world looking for travel advice, particularly if it concerns India. "Sometimes it seems like everyone who ever goes to Mumbai emails me for tips," says Saloni with a laugh. Her guide to this bustling melting pot of a city is far too handy to be kept secret, so here, in her own words, are Saloni's favourite spots in Mumbai.
Where to stay
When I'm travelling with my family, I always stay at the Taj Mahal Palace Hotel. It's without doubt one of the best hotels in India. The rooms are beautiful and the service is amazing. Once I stayed at the Taj for five weeks with my parents and kids, so the staff feel like family to me.
If you prefer to stay in a boutique hotel, there's a great one behind the Taj called Abode. It's in an old colonial building and only has 20 rooms, which are filled with art and vintage furniture. It's super chic and it feels like a home. It's decorated exactly how a stylish Mumbai apartment would be.
Another great option is the Royal Bombay Yacht Club. There aren't many rooms and to get one, you have to know someone who's a member, but if you get the chance to stay here, go for it. The rooms are huge and not expensive.
When I used to travel to Mumbai for work, I would stay there for a month or more.
Where to shop
One of the best places to see the real Mumbai is the markets. They really stimulate all the senses. They are crazy mazes of interconnected streets. There's Chor Bazaar—"chor" means thief, so it translates as thieves' market— where you'll find lots of old furniture. I once found these almost completely destroyed art deco chairs that just had the metal framework left, which I've now restored. I love antiques and this bazaar is filled with hidden gems.
Chor Bazaar connects to Zaveri Bazaar, where you'll find incredible jewellery. Many of the stores don't even have proper names—you have to be really patient. In Zaveri Bazaar I've found the most beautiful antique piece of Kerala gold, something you hardly ever see any more. In India, families usually melt jewellery down to make something more modern, so it's quite hard to find antique jewellery. Zaveri Bazaar is the best place to look.
See also: 48 Hours In Beirut, Lebanon
Zaveri Bazaar connects to Crawford Market. When I was a little girl, my father used to take me to the most amazing embroiderers, who only embroidered using real silver. There are lots of resellers of old saris in all of these interconnected markets, and Crawford Market is a great place to find vintage textiles.
There are also two old sari and fabric stores in Mumbai that I always visit for inspiration for my label and to buy a few things for myself. One is called Kala Niketan, the other Nalli. What I love about these stores is that they get textiles from all across India, all the weaves, so I always find the most beautiful things. When we hosted our Holi Saloni event in March last year to celebrate 10 years since I founded my label, I bought a traditional sari from Kala Niketan and used that to make the dress I wore.
For designer shopping, there's Ensemble in Kala Ghoda, which stocks all the best Indian designers. Just around the corner is Sabyasachi, which is the most beautiful store in Mumbai—I would literally live there if I could. I buy all my saris and formal Indian clothes for weddings at Sabyasachi and Anamika Khanna.
Inside the Oberoi hotel at Nariman Point, there's Amrapali, which makes amazing silver and fine jewellery. While I'm there, I also stock up on cosmetics at Karma; I love their Ayurvedic range.
Next door to the Taj is Good Earth. They use lots of block printing to make beautiful homeware, and they also work with a lot of local artisans. To make my own homeware. I also buy amazing woven fabrics from WomenWeave, which is a not-for-profit organisation that's based in Maheshwar but has a shop in Mumbai. WomenWeave trains vulnerable women to use traditional handlooms, giving them a profitable and sustainable job for life.
Where to eat and drink
No matter what food you're after, you can find it in Mumbai. I love the street food. As a student I survived on dosas on the street. Even when I met my husband, I took him for a dosa on the street and he said, "You're the cheapest date ever." I think everyone visiting Mumbai should go to Swati Snacks; they serve all the street food but it's in a restaurant, so you don't run any risk.
Another of my favourites is Soam, a casual bistro that serves some of the best vegetarian food in the city. Other great relaxed restaurants are the Kala Ghoda Cafe, which has delicious cakes, and the Clearing House.
See also: Eco Tourism: 5 Ethical Animal Experiences Around The World
When I stay at the Taj, I go next door to Indigo Deli for breakfast. Next door to that, The Table has some of the best salads in Mumbai and is one of my favourite lunch spots. If you want seafood, head to Trishna. It's a Mumbai institution and everyone I've ever taken there has loved it. If you're looking for somewhere for a drink, I love going to Aer Lounge, the rooftop bar at the Four Seasons. It has amazing views across the city and Back Bay.
I also love the Bombay Canteen, which serves dishes from around India. The team do a huge amount of research and every dish has a back story. Right now they're working with seasonal vegetables foraged from the wild in Maharashtra. And a meal at Britannia & Co is a must—they serve the best Iranian and Parsi food in town.
What to see
One of the best ways to explore Mumbai is to join a tour led by Bombay Heritage Walks, which was founded by two architects in 1999 as a way to introduce visitors to some of the city's main attractions. If you're staying at the Taj, Royal Bombay Yacht Club or Abode, then the Kala Ghoda Walk starts just across the road at the Gateway of India. Make sure to book in advance.
The Gateway of India is a must-see, and I also love taking the ferry across from the Taj to Alibaug, which is a totally different side to Mumbai—and it's great to see the city from the water. You can get the ferry, rent a private boat or hire a little fishing boat to take you out on the bay.
There's also Dhobi Ghat, where they do lots of Mumbai's laundry. I think it's the world's largest laundromat. It's incredible to see. If you have the stomach for it, I would also recommend going to see Dharavi, which is one of the world's largest slums. A lot of people arrive in Mumbai, get into a car, drive straight to their hotel and don't really experience this side of India. Dharavi really wakes you up.
One of my favourite museums is the Dr Bhau Daji Lad Mumbai City Museum, which is the city's oldest. It's a beautiful colonial building and feels like an old Italian palazzo. I can spend hours there and used to love visiting as a student. It's also very close to Jijamata Udyan, one of Mumbai's best parks, which my children love.